In this post I'm going to show you the Before pictures of the outside of our house when we bought it. In future posts, I will show you the changes I've made.
Before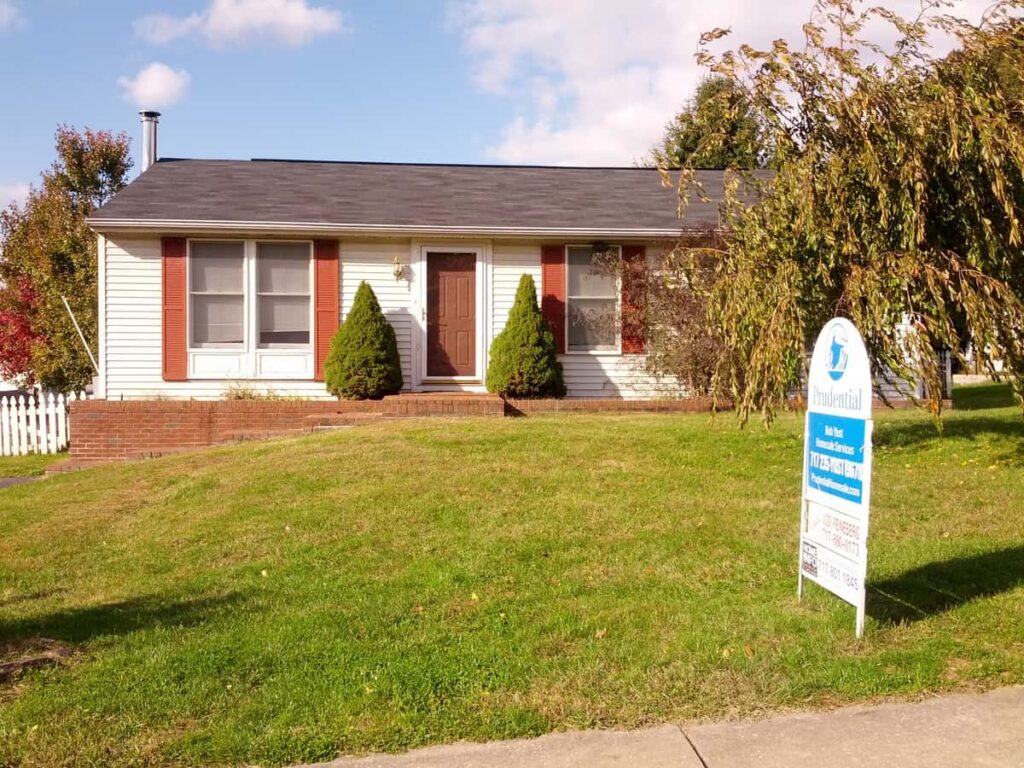 Our house was a short sale, and hadn't been lived in for a year. The weeping cherry tree needed trimming badly. There is a small tree behind the weeping cherry in the flower bed between the windows–its branches stretch across the window to the right of the door. A tree shouldn't be so close to the house; and after trimming it, I finally dug it out.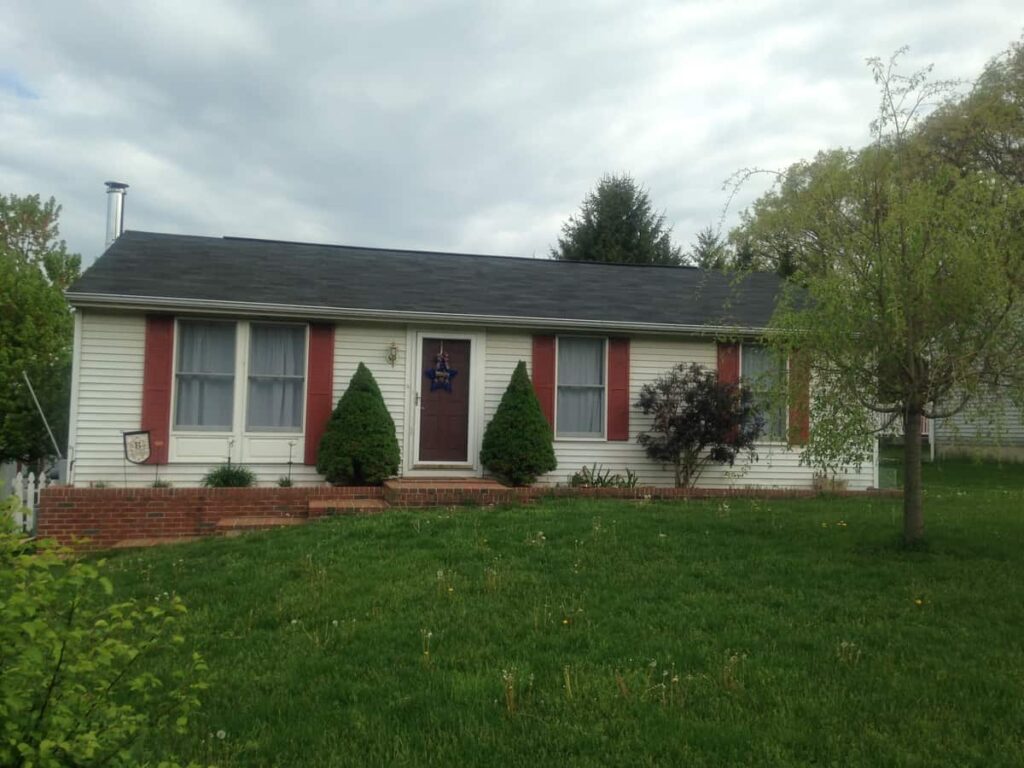 I don't like red… so the red shutters and red door will have to go. The house looks white, but I've always thought of it as a very, very light shade of gray– because it is not bright white. A comparison with a white house down the street evidences the light gray of our house. The bricks also needed a good washing.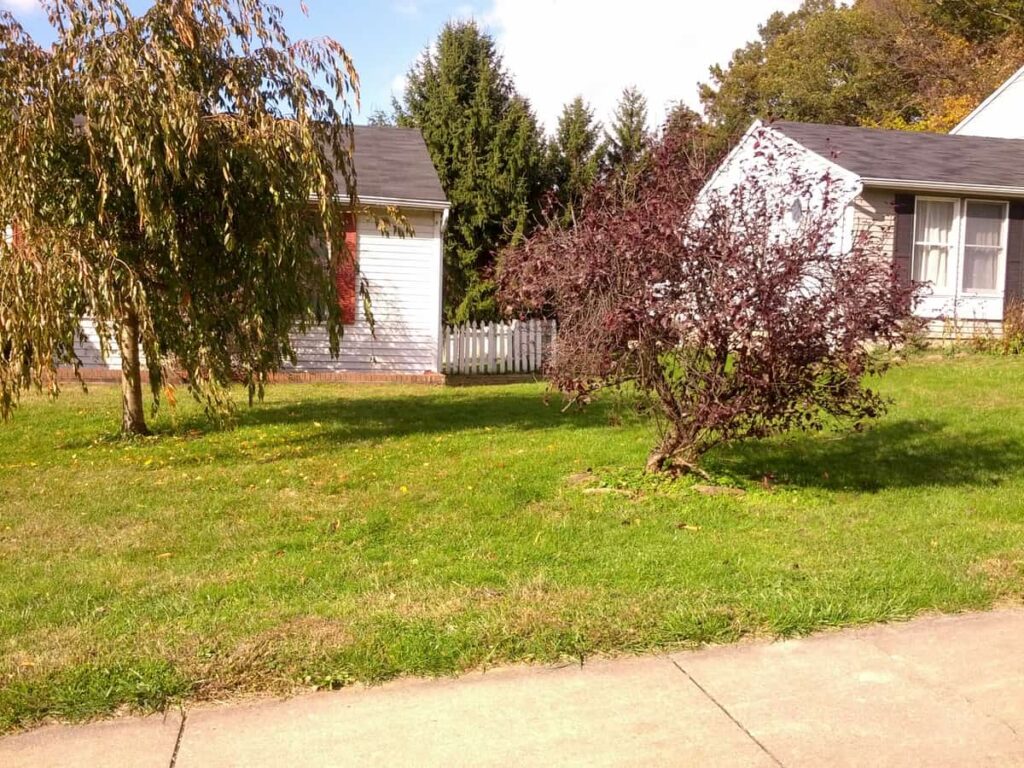 The little bush in the front right was half dead. I tried to trim it– it had pretty flowers–, but eventually it had to be dug up with the help of my husband. And later– a sprout from its roots appeared! It is a different shape now and in a slightly different spot. I've since learned that it is an ornamental purple leaf plum tree. In the picture above and below you can see our old wooden fence. It was in desperate need of major repair or replacement.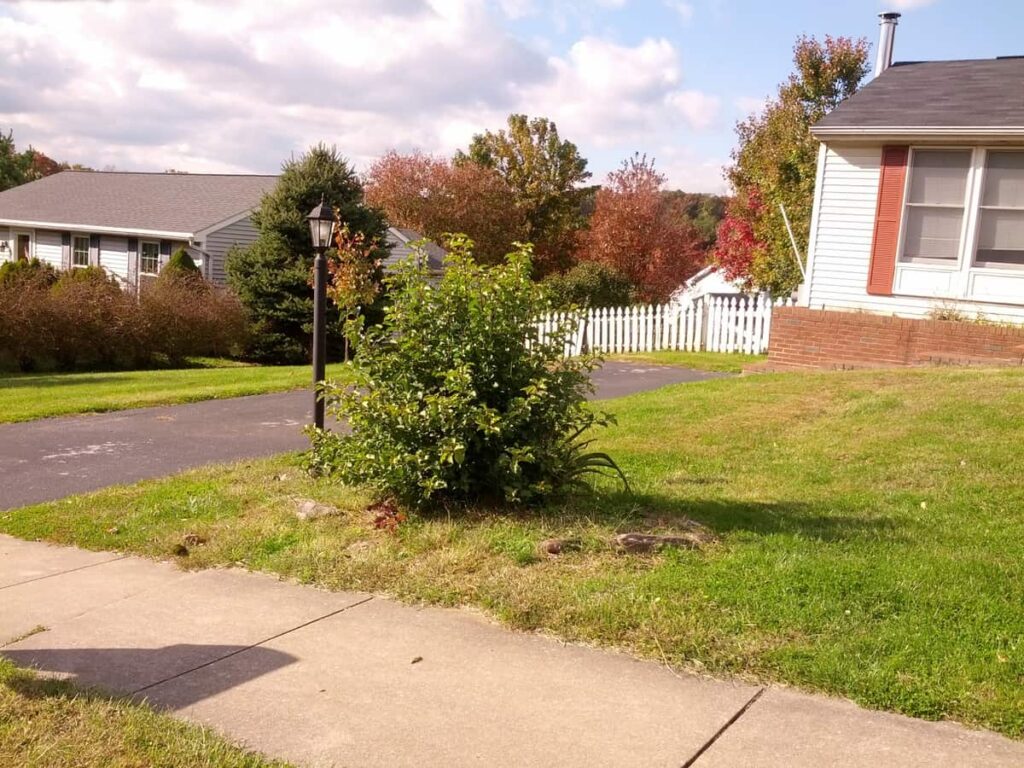 And in this picture you can barely see rocks outlining a flower bed around the bush and lamppost. The bush was from a stump, which we dug out. The crowded irises I moved to other places– and was happily surprised to see that they were giant yellow ones.
In the windows you might notice blinds– they were quickly replaced with white curtains.
The grass had a lot of weeds. One was a particularly pesty spreading viney one, so we had a lawn care company come out for one summer to get it under control. Now my husband uses the Scott 4 step system.
So there you have it– the Before of the outside of our house. Stay tuned for many happy AFTERS!!!
SaveSave
SaveSave