Penpals
This post contains links to affiliate websites, such as Amazon, and we receive an affiliate commission for any purchases made by you using these links. We appreciate your support!
How long has it been since you heard that word, "Penpal"? I just realized something. I loved having penpals when I was a kid, you know, 40 million years ago. Did you? Do you?
I realized something else. Having this blog is my way of being penpals with you! Except it's better, because I can share a gazillion pictures of my projects with you, too!
I still like sending handwritten letters. I just don't do it as often as I used to (is it because of all this blogging I do?!). What about you? Do you like writing handwritten letters?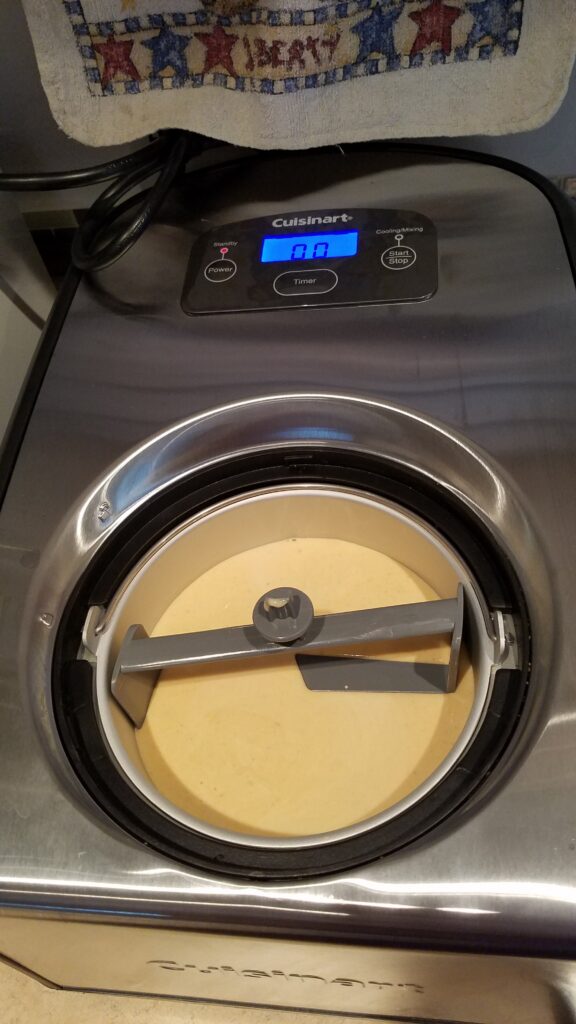 If you were my penpal, I would want to tell you what I got for Christmas, so I think I will tell you.
Here's what several people got together and gave me for Christmas……… I got an ice cream maker! My daughter loves to eat ice cream nearly every day. I know that's terrible. I really don't prefer ice cream myself. I would rather have milk and cookies. (But I don't know of a homemade cookie maker– if you do, please send it my way asap!!)
But anyway, when I buy ice cream I really prefer to avoid the kind that has corn syrup in it. Have you ever noticed that some kinds of ice cream don't really melt? That's because of all the corn syrup and other stuff in it. Since I prefer the kinds without corn syrup 1) it really limits the flavors. All the fancy flavors have corn syrup. And 2) it's really expensive.
So I figured, if I had an ice cream maker, I could make "nutritious" ice cream, and in all of the flavors that I could imagine! I LOVE trying new recipes, and experimenting.
"Experiments are the best way to learn to DIY!"
I haven't had a chance to make very many unique flavors just yet. My Ice Cream Maker did come with a recipe book, and so far my favorite recipe from that book is Mexican Chocolate. MMmmmmmMMM, it is good! Chocolate, Cinnamon, a pinch of Cayenne— it's just perfect! And I have tried chocolate with crushed peppermint, chocolate malt, and a 3 ingredient pumpkin frozen yogurt (pictured above and below)! I sort of doubt I will ever try the recipe for Olive Oil Thyme Gelato…. but who knows….
I'm already keeping track of how many ice cream batches I make, so that if and when it ever stops working, I will know how much that ice cream cost me…. the more batches I make, the more economical! Except I guess I should figure in the ingredients too…. well….. let's just hope it lasts a very long time!!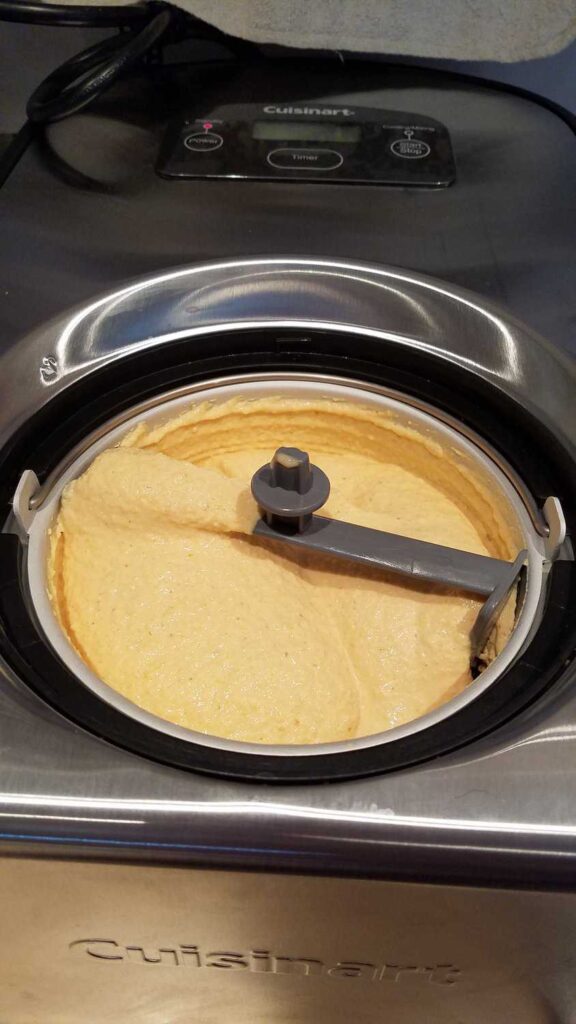 I always closed my letters to my penpals like this:
Your friend,
Liberty