How to Create a Beautiful Simple DIY Dining Table Christmas Centerpiece
This post contains links to affiliate websites, such as Amazon, and we receive an affiliate commission for any purchases made by you using these links. We appreciate your support!
Have you ever wanted to create a simple centerpiece? Something that wouldn't take much time, but would look gorgeous?
You are not going to believe how easy this was!
You will need just a few things to make a DIY Christmas Centerpiece that is beyond easy!
Tiered Tray (I used a tiered plate holder.)
Pretty plates (I used glass ones that belonged to my great grandmother.)
Wired Ribbon
Dried Hydrangeas
Spray Paint in your choice of color (I used white and Coral)
Candle
This is a tiered plate holder that I found for $3 at a thrift store and used in my fall decorating one year.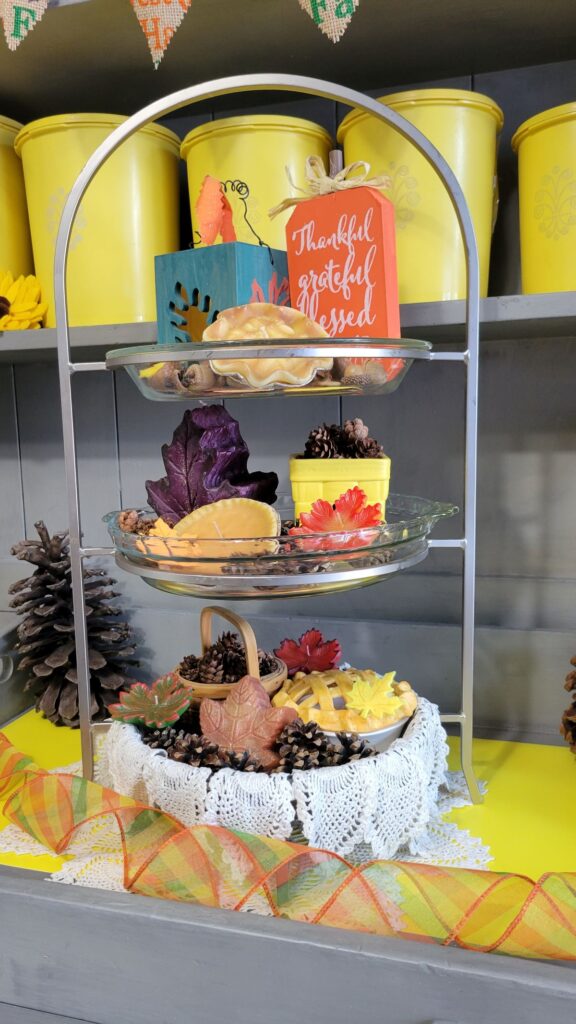 Start with an empty tiered tray or tiered plate holder.
Add plates to the top two sections. You could use a plate on the bottom section, but I wanted to leave some space in mine.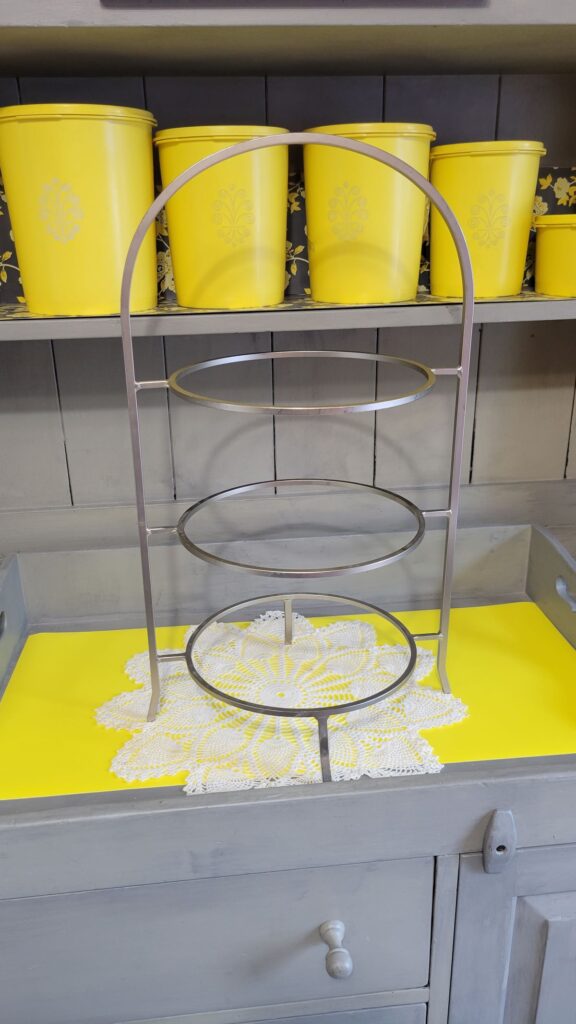 Shake up your spray paint cans and get ready to spray paint your dried hydrangea flower in whichever color you choose.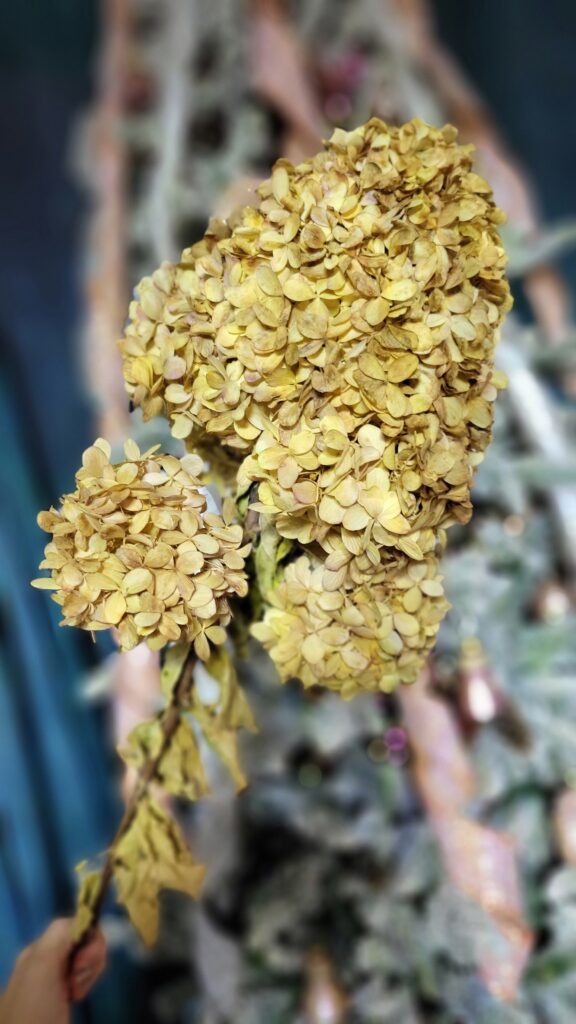 I chose coral because it matched my ribbon.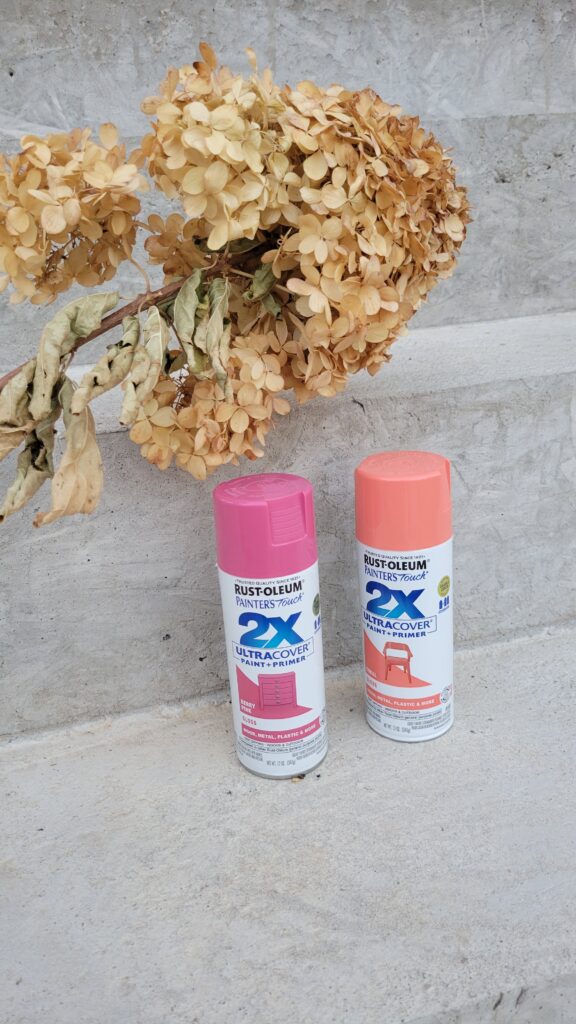 I tried the pink but it was a bit too pink….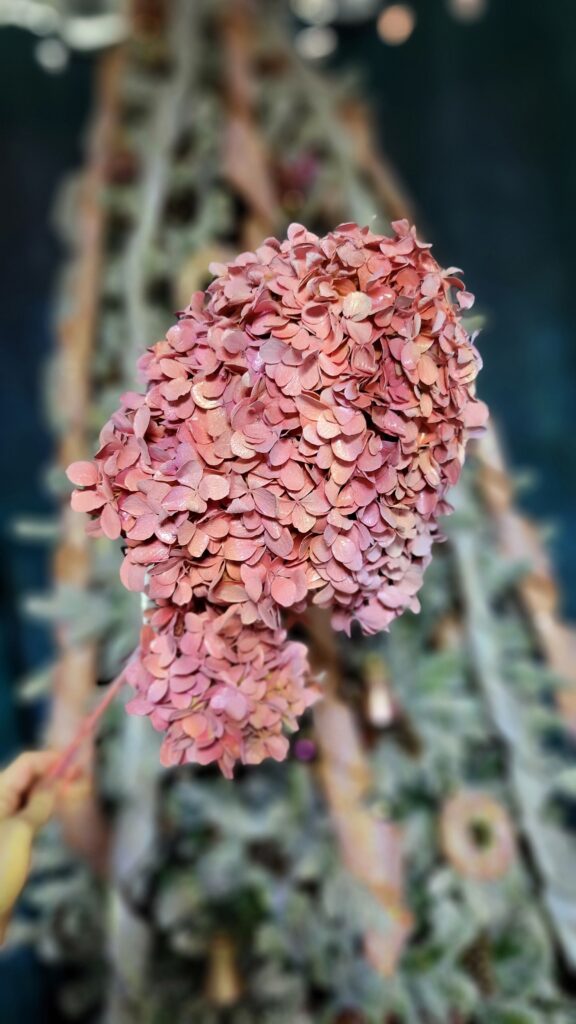 I ended up spray painting the hydrangea white first, and then spritzing just a bit of coral on it to get the pastel color I was going for.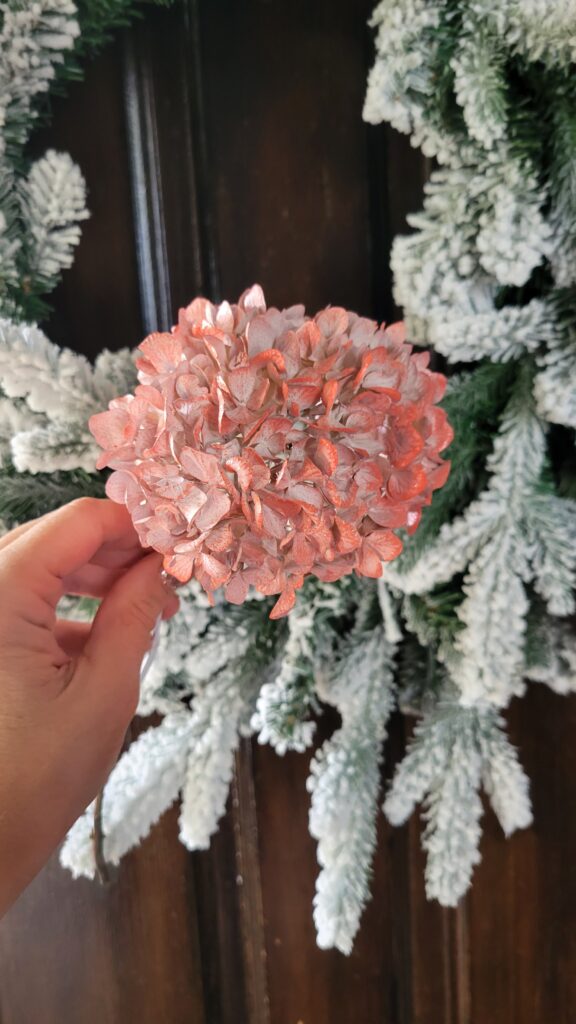 Roll up your wired ribbon, and then gentle pull on the center and pull it out. This will create a soft spiral. Once you get it away from your cat, you can lay it down the center of your table….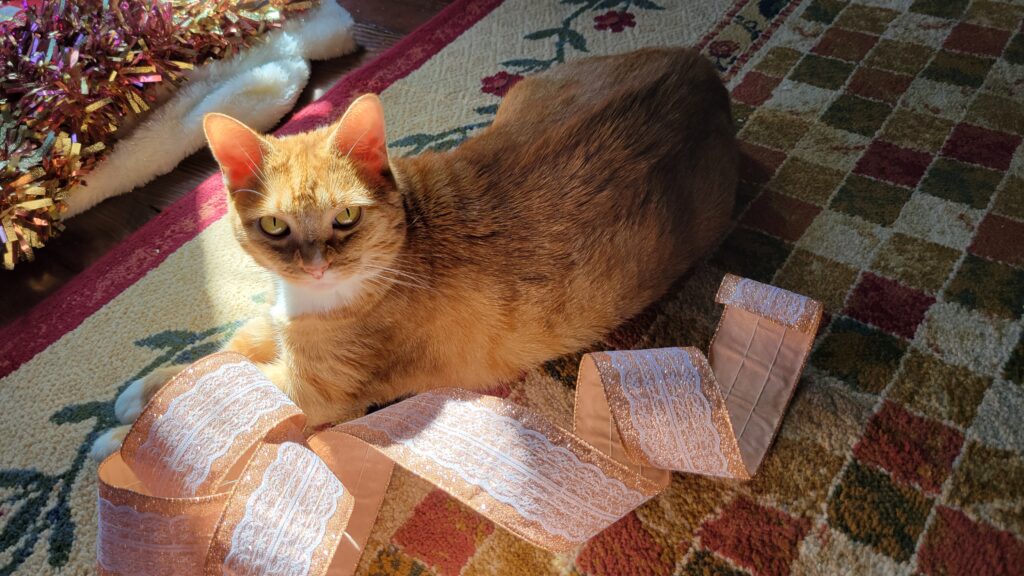 Like this.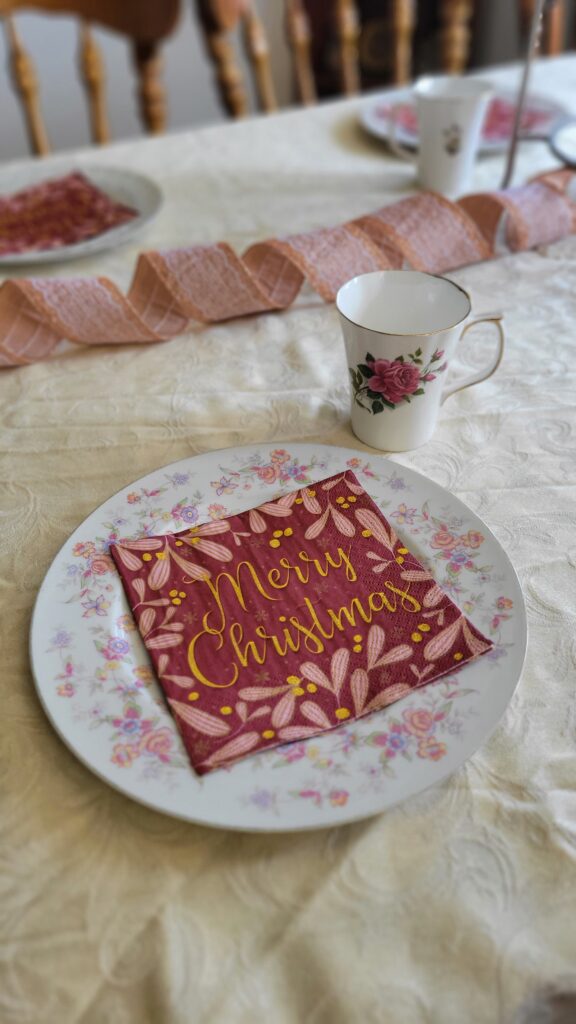 Put the candle on the middle plate.
And lay the hydrangea on the top plate.
I told you it was easy to create a beautiful Christmas centerpiece for your dining table!!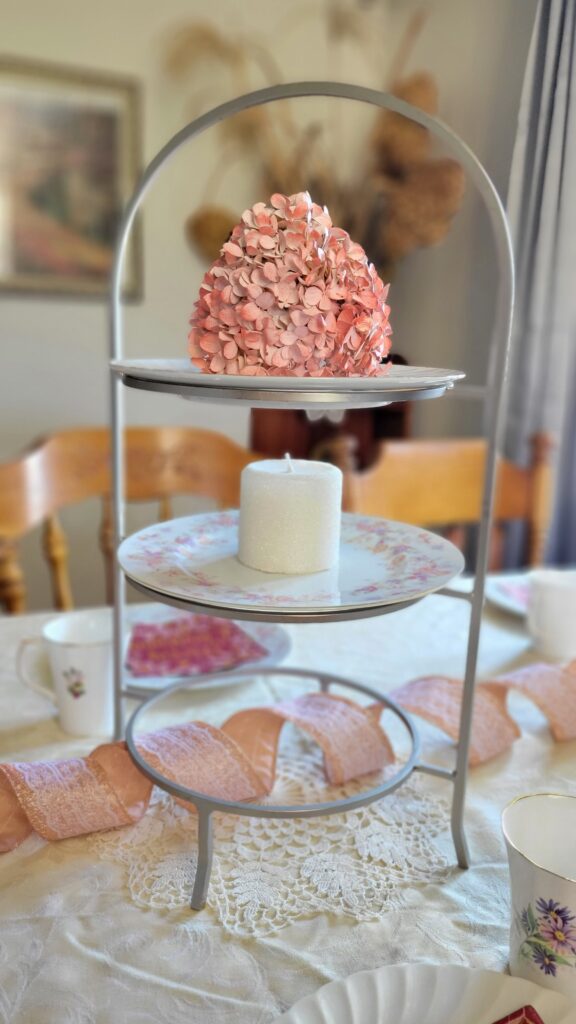 Oh, and put a doily underneath it if you want, from your large doily collection….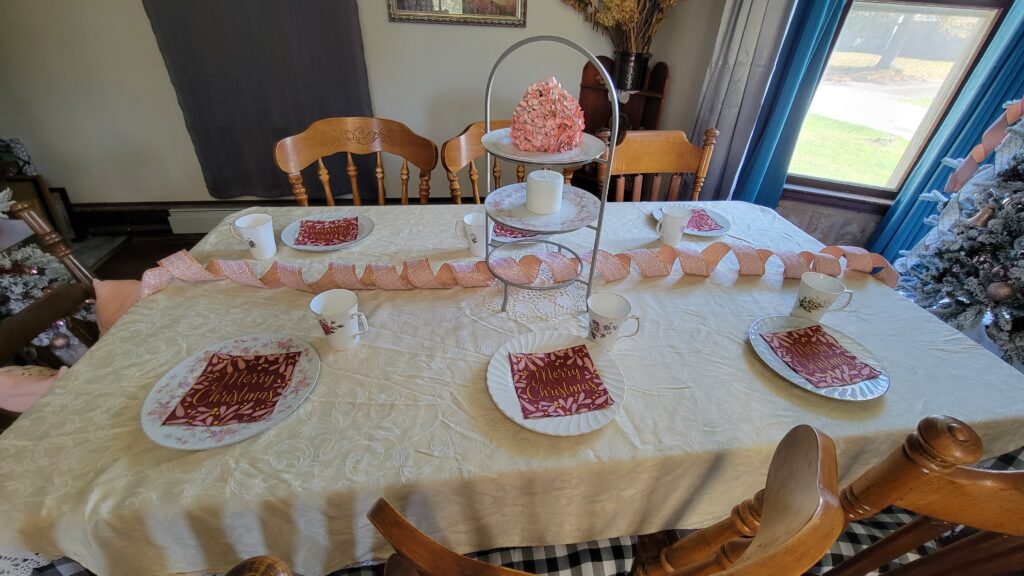 I can't wait to show you the rest of my Pink Blush and Gold Christmas Dining Room!