Simple Christmas Wreath
This post contains links to affiliate websites, such as Amazon, and we receive an affiliate commission for any purchases made by you using these links. We appreciate your support!
As part of the garland set that I received from #KingofChristmas this year, there was a full sized prelit flocked evergreen wreath. I wanted to decorate it to coordinate with the garland and my full size tree and miniature trees.
(By the way, if you want to get this wreath and/or the garland set– you can find it HERE.)
At first I wasn't sure what to do. Should I add ribbon? I've never decorated a wreath quite like this one before– it was new to me.
I looked in my Christmas craft boxes, and found this.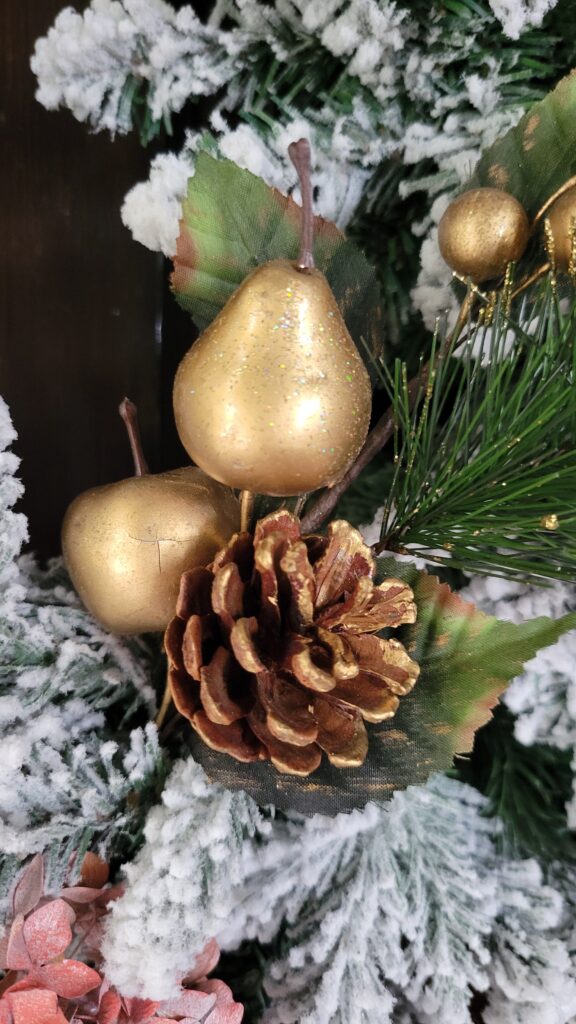 It was a brand new vintage golden pear pick that someone had given me, with a pine cone and apple. And there were 4 of them!!
It was "pear-fect"! Because I had already used some clearance gold pears in my garland.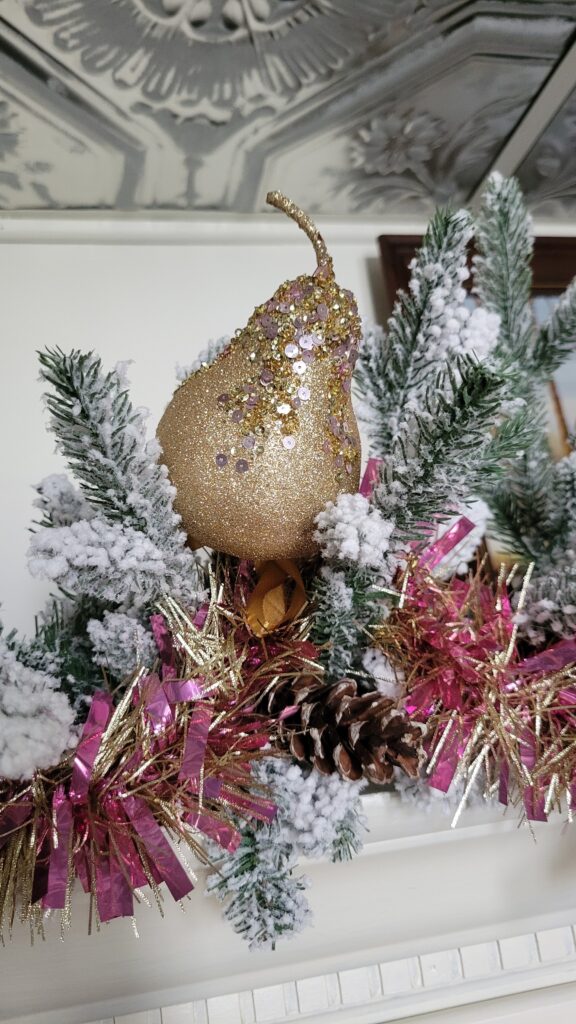 The only reason I got these pears was that:
A. they were pink and gold, and
B. they were 25 cents each.
Otherwise let it be known that I do not usually decorate with fake fruit…..
Besides the golden pears, I needed something else. I had made my own tree topper by spray painting some dried hydrangeas, so……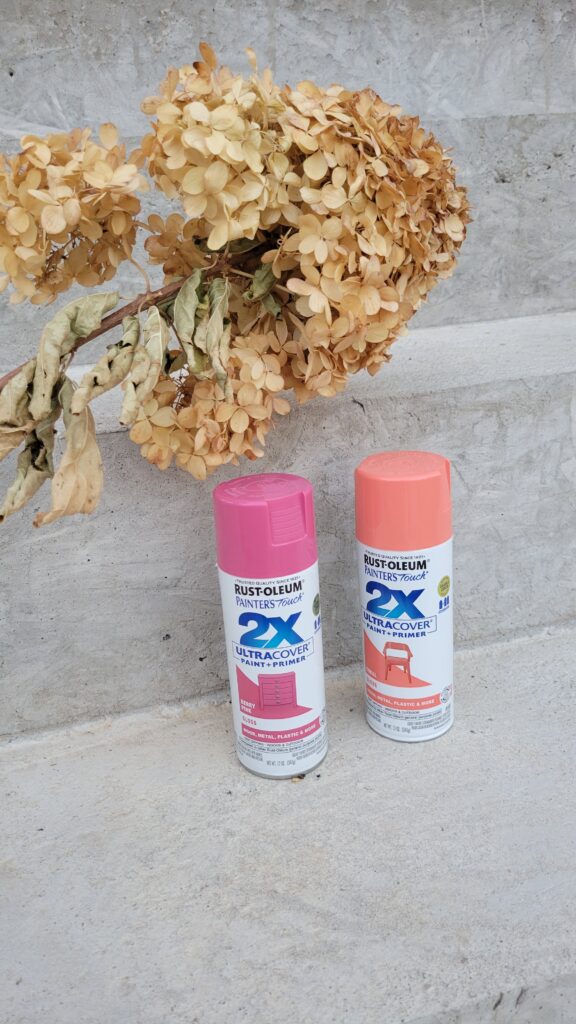 I spray painted some smaller ones to use for the wreath!!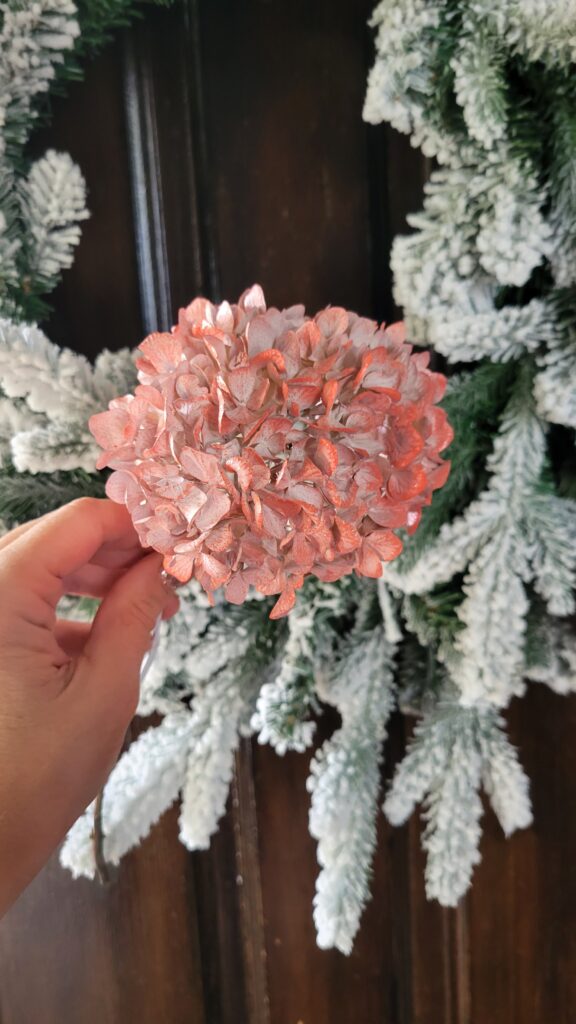 And that was all I needed to make my prelit flocked wreath look absolutely fabulous! And it goes so well with the rest of my Christmas Dining Room.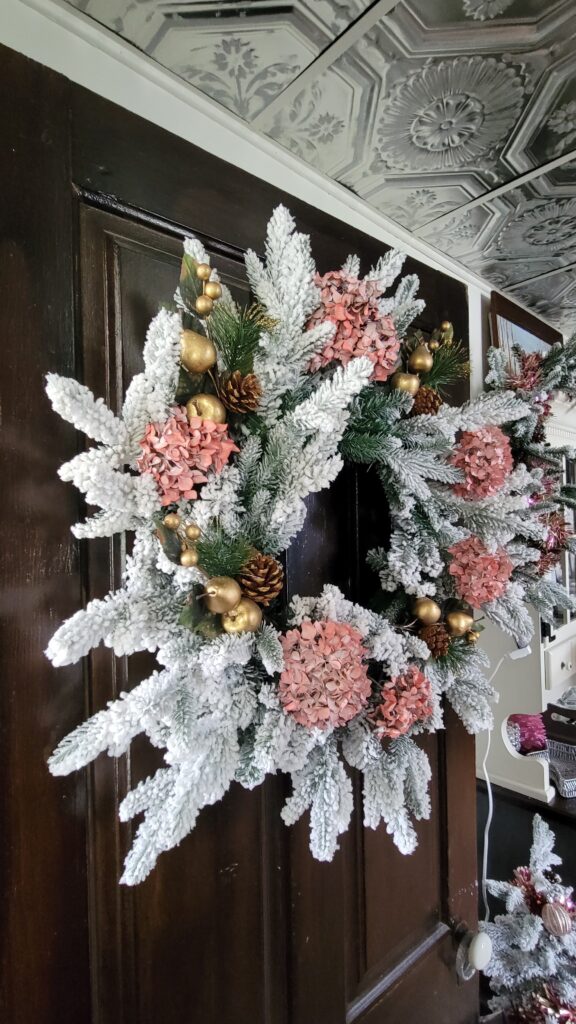 No ribbon needed!
Would you like to see what it looks like with the lights on? Of course you would!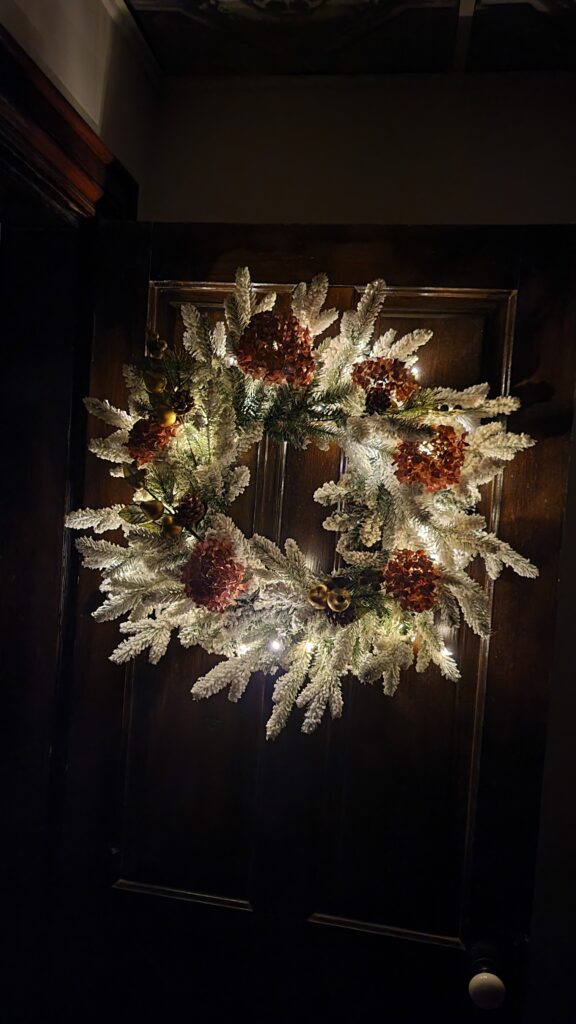 I hope you've enjoyed seeing my simple Christmas wreath! If you'd like to see some more of my projects with Dried Hydrangeas, look HERE.