In our upstairs bathroom we have a very small vanity, so I had installed two little shelves perpendicular to the medicine cabinet to hold toothbrushes and things. I had found them at a thrift store new in the box, but I think they were originally from Target.
Shelves, Before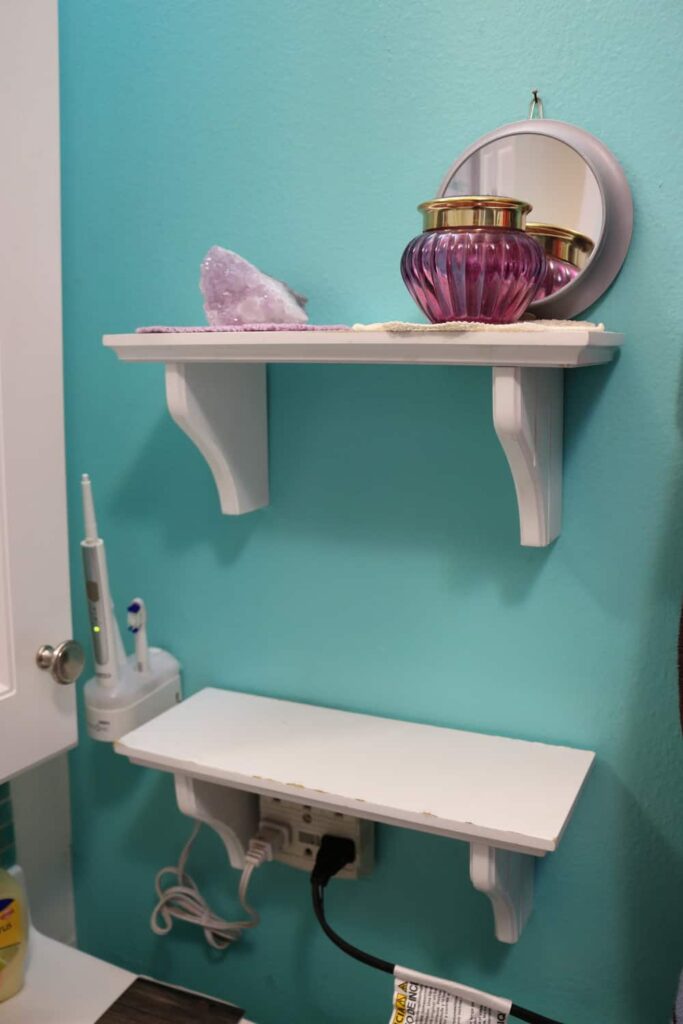 (*This post may contain affiliate links. By purchasing anything from these links, I may receive a small commission at no extra cost to you. More information is available on my Disclosure page.)
I use the higher shelf for decorative items like this amethyst rock and purple Avon jar.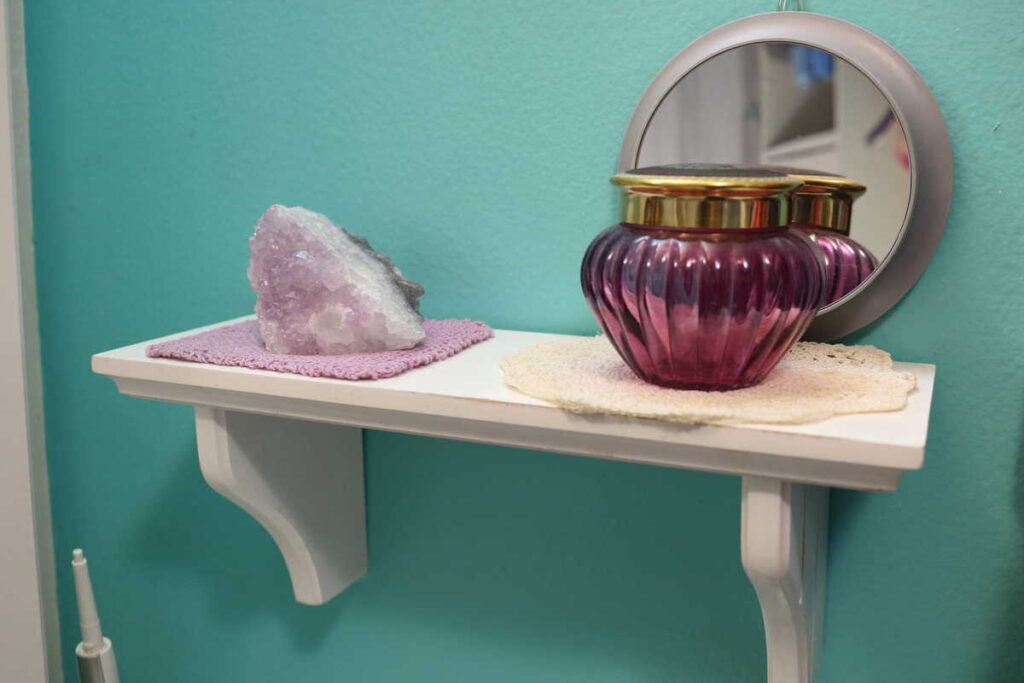 Did you Know?
We bought a Fixer Upper Farmhouse!
I like the beadboard detail. It matches my over the toilet organizer. I have other beadboard throughout the rest of my house, too.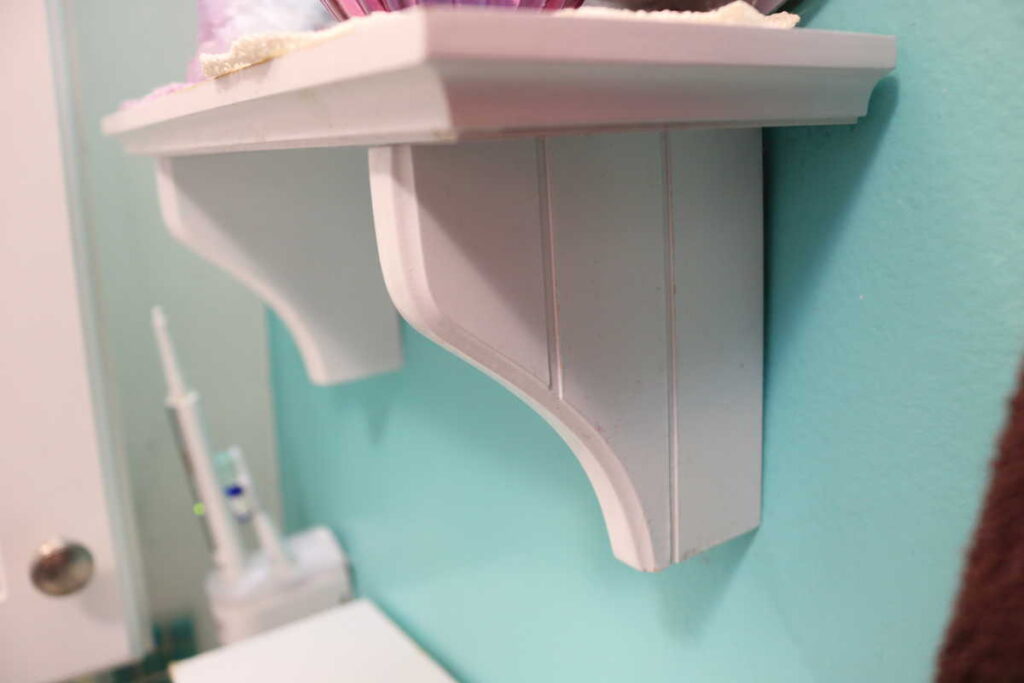 Here is the top detail of the jar lid.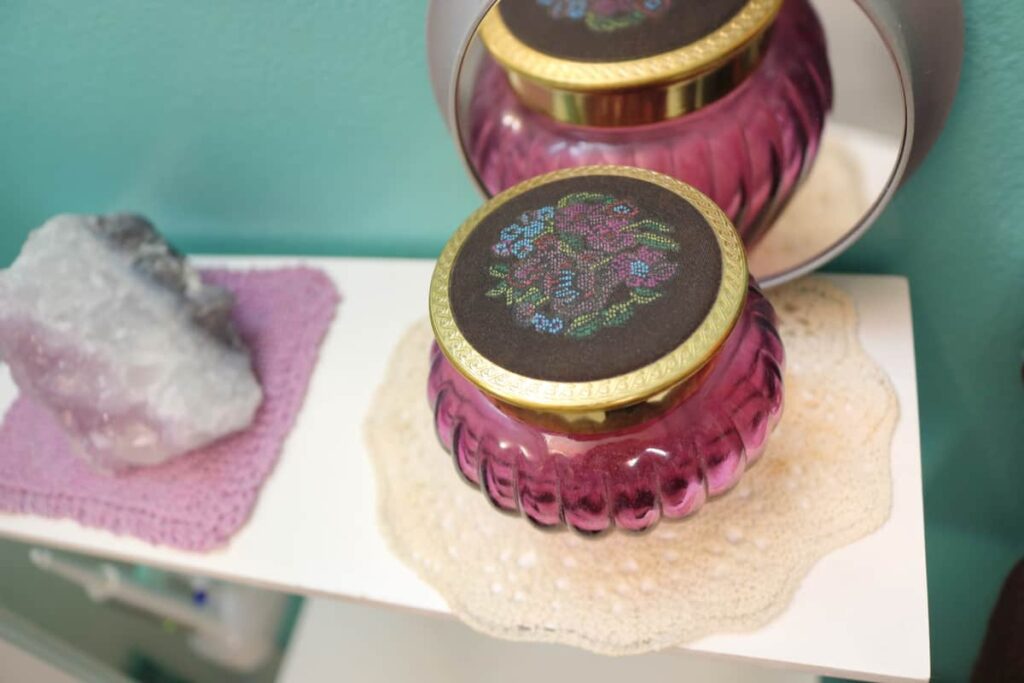 Next to the shelves is a hand towel.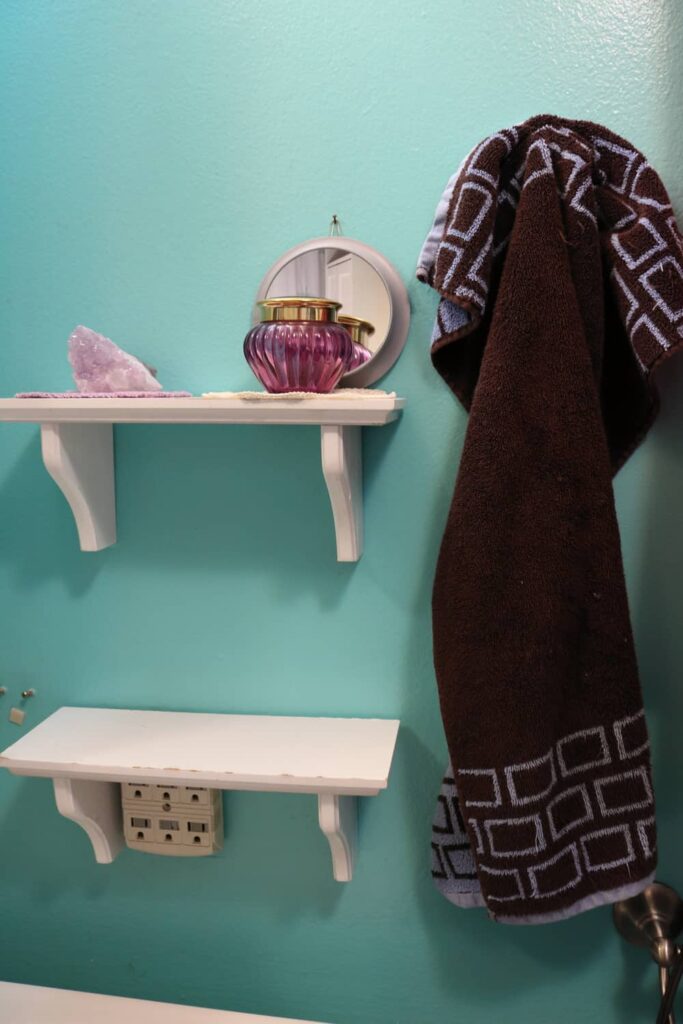 Can you guess what I used for a towel hook?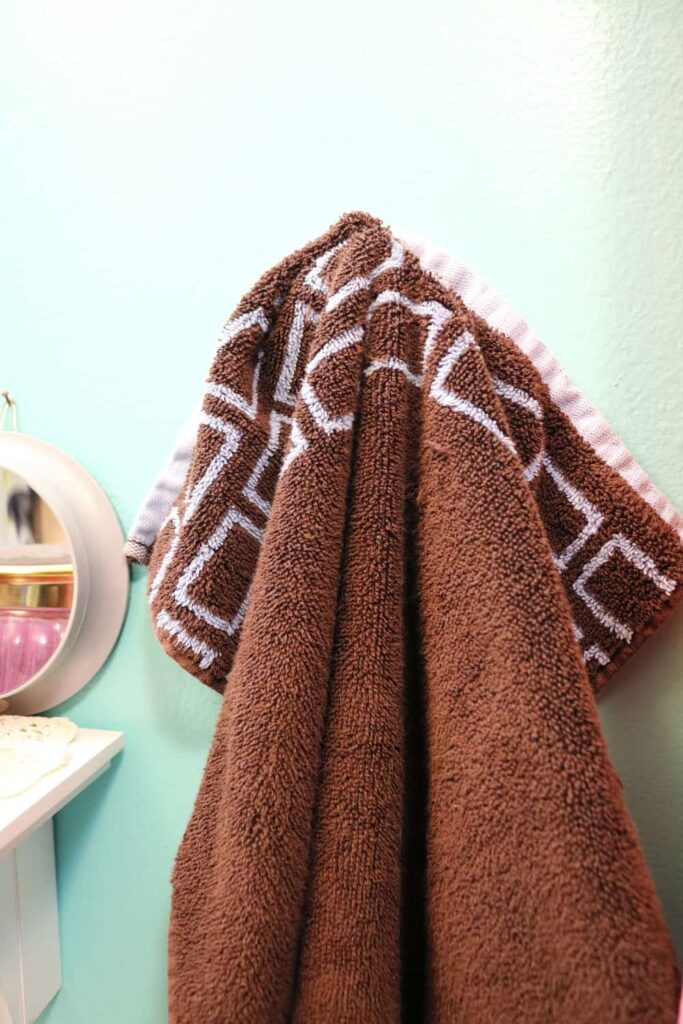 It is a cabinet knob! I used a bolt that is two-ended so that one end screwed into the wall, and the other end is also threaded allowing me to attach the knob. My hand towels from Ikea have loops making them easy to hang. My other hand towels stay put, too; since the kids use a different towel.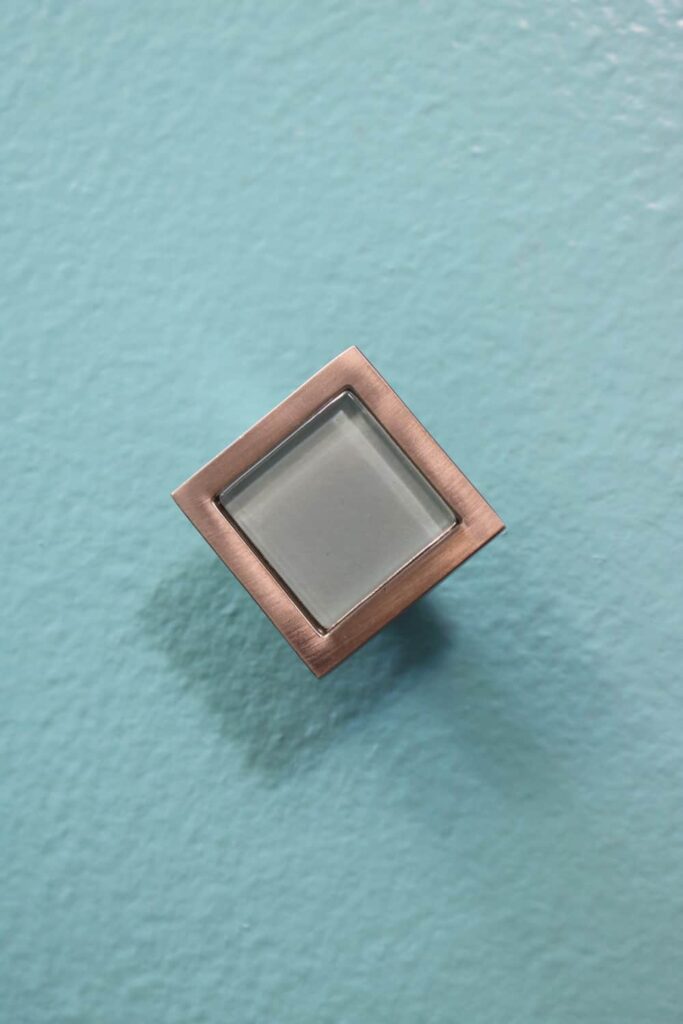 The lower shelf that holds my children's toothbrushes and my husband's razor, was chipping away. I know that chippy paint is a thing, but in this case it was looking ugly because it is just particle board underneath– not real wood. I could have painted over it, but I knew that it would just chip again because this shelf gets a lot of kid use.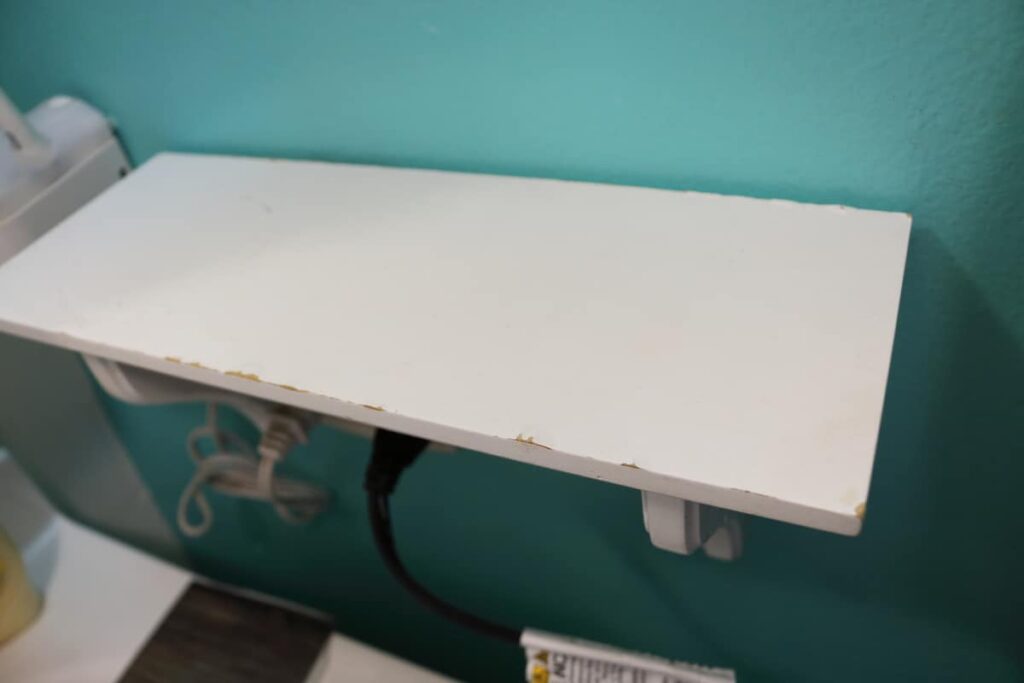 I had saved the excess peel and stick vinyl pieces from our Downstairs Bathroom Floor, even the small pieces. I decided to use them to cover the shelf.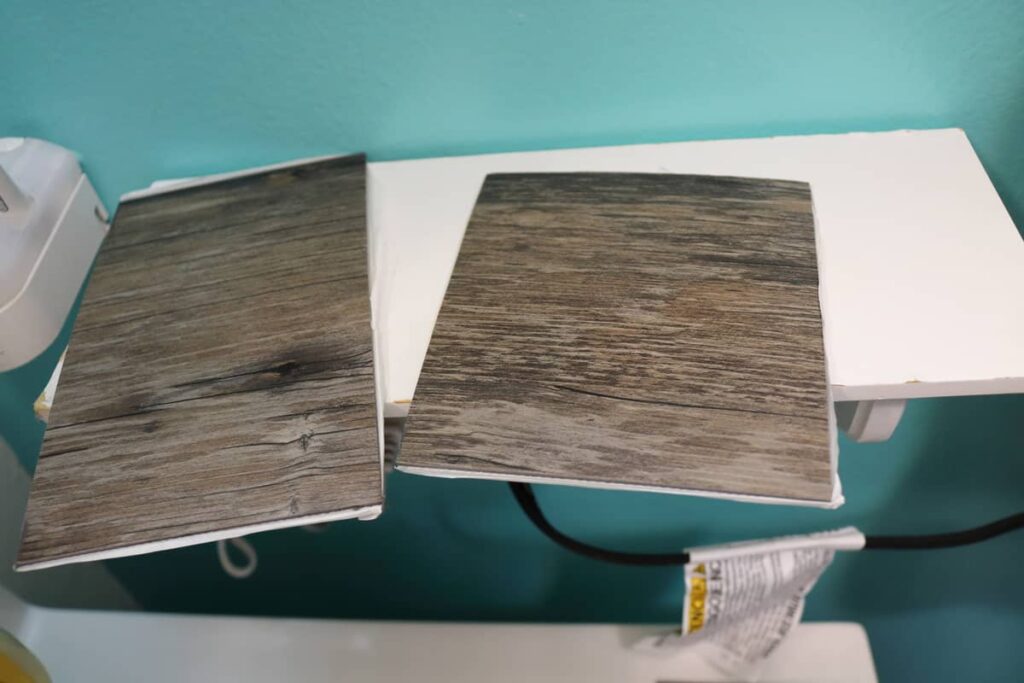 Dining
Angle Curtains
Room
Castors on Table
Projects
Painted Ceilings
This one is my favorite.
I found three pieces that were almost the right size. Then I used my retractable craft knife to score them. They were very easy to cut. After scoring them, they just snapped off.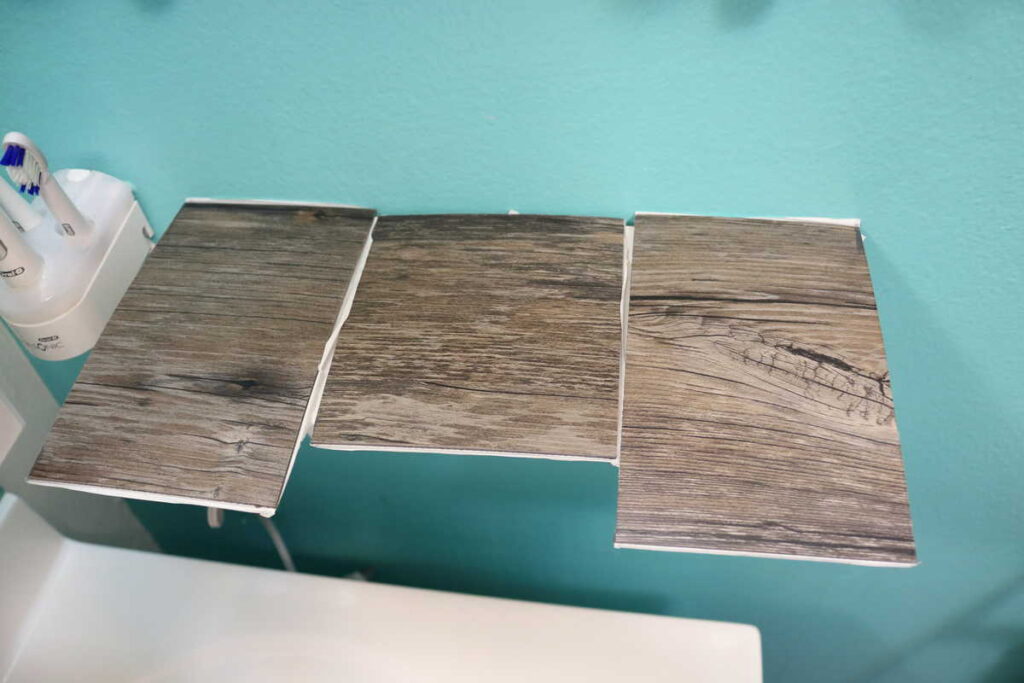 What do you think?
Shelf, After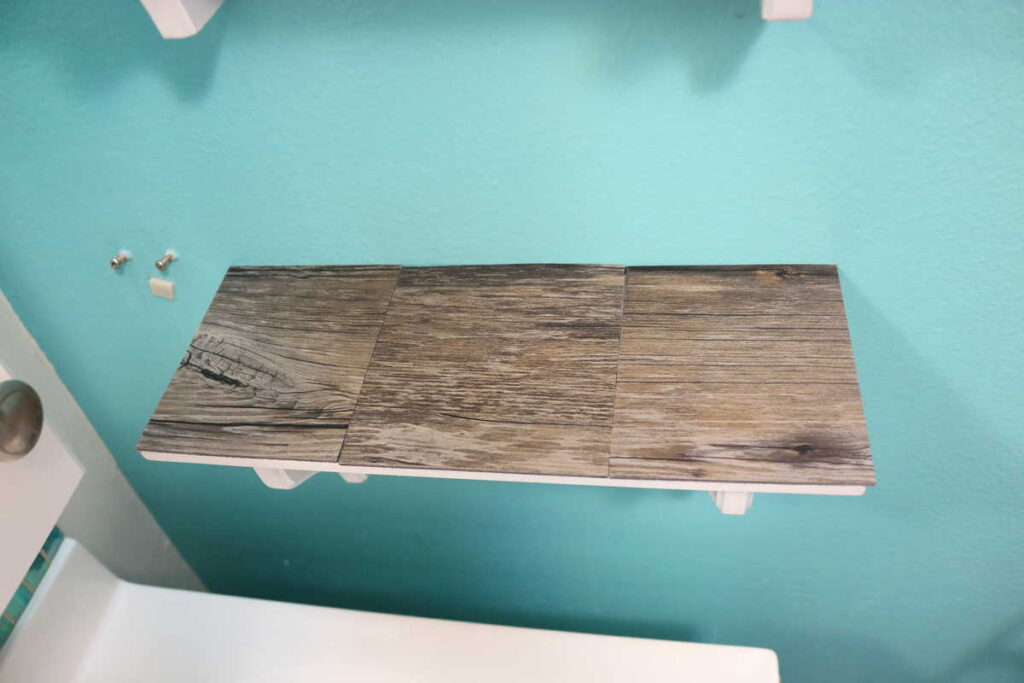 Shelves, AFTER!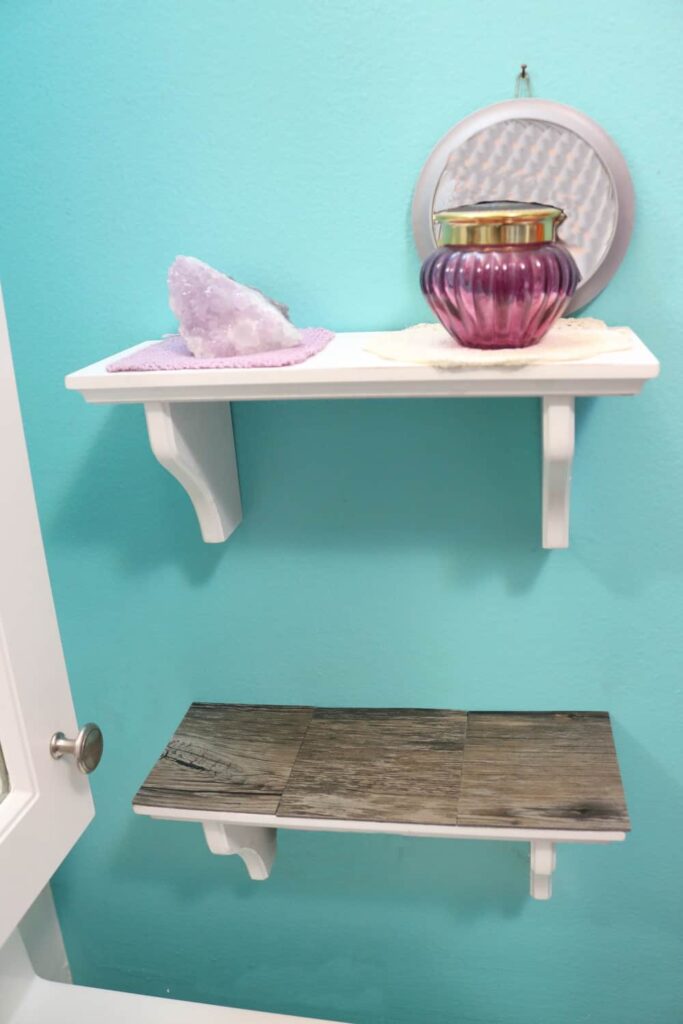 Now I don't worry at all about the toothpaste and extra water that gets splashed on this shelf. I wish I had thought of this a long time ago! Because of the color and pattern– I can't even tell when it's dirty unless I look really closely.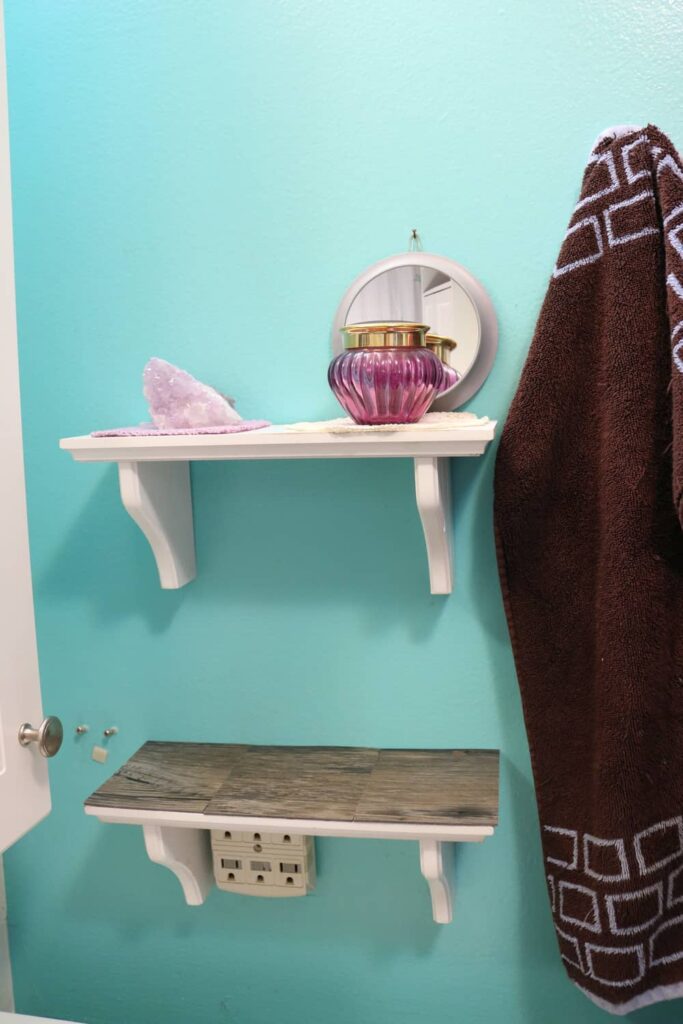 Do you like the look of this shelf as much as I do?
Shelf, After Update