Lightweight Camper Bathroom Mirrors
This post contains links to affiliate websites, such as Amazon, and we receive an affiliate commission for any purchases made by you using these links. We appreciate your support!
*Update: To see a quick tour of our camper, Click Here.
Our camper bathroom had no mirrors. We had upgraded from a pop-up camper to a small hardshell camper and we liked it alot. I was used to using a tiny mirror. But now that I had a wall, I wanted a lightweight mirror that would be safe in a moving travel trailer. I searched and searched for some "mirror stickers" and now that I found them, I'm sharing it with you!
Wall, Before Mirrors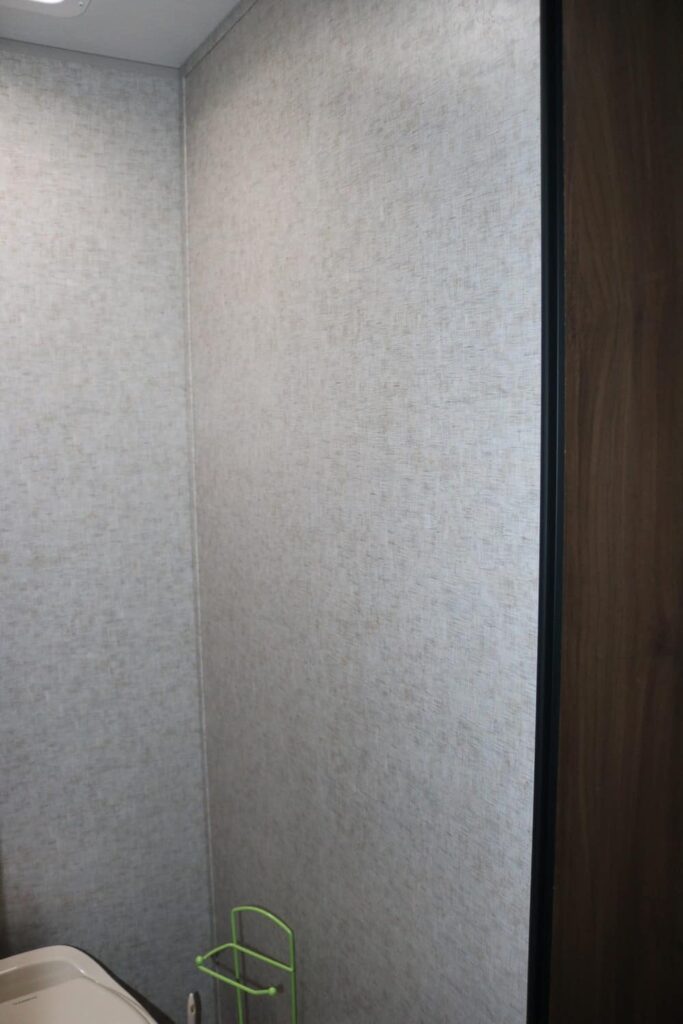 I first found these hexagonal acrylic mirrors at Hobby Lobby. But they are available on Amazon also. They are plastic, but they reflect just as well as a glass mirror. That means they are very lightweight so they won't add too much to our pulling weight. When the mirrors are in their package, they may appear scratched or hazy– but that is because there is a protective plastic film on each piece.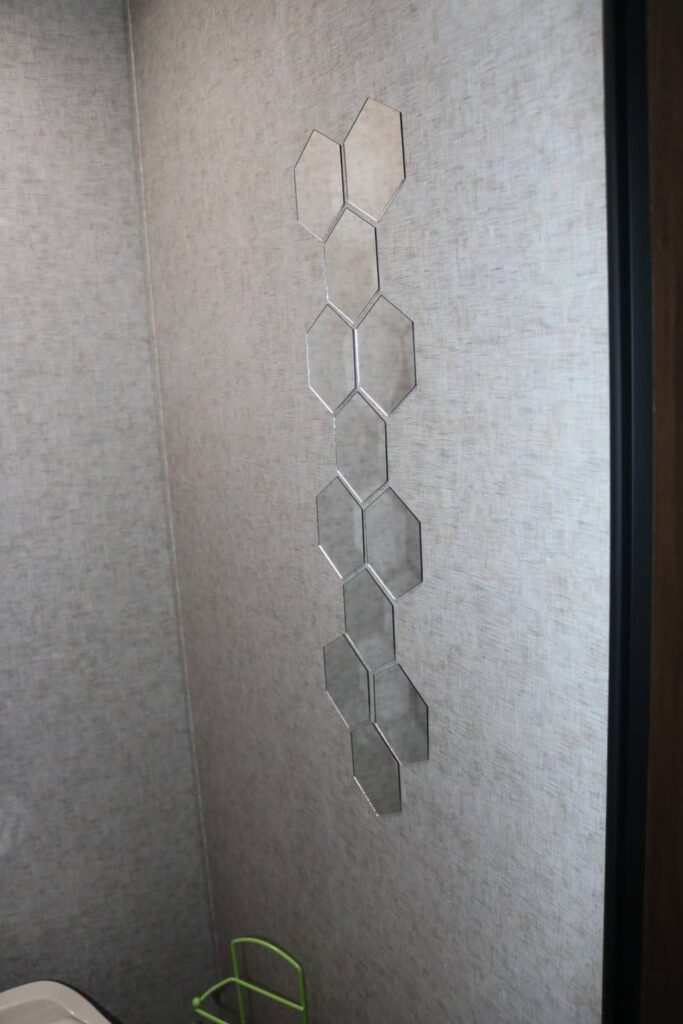 I was thrilled to be able to put the pieces in a pretty design on the wall—- high enough for me to see, and low enough for my children to see, also.
Wall, After Mirror!!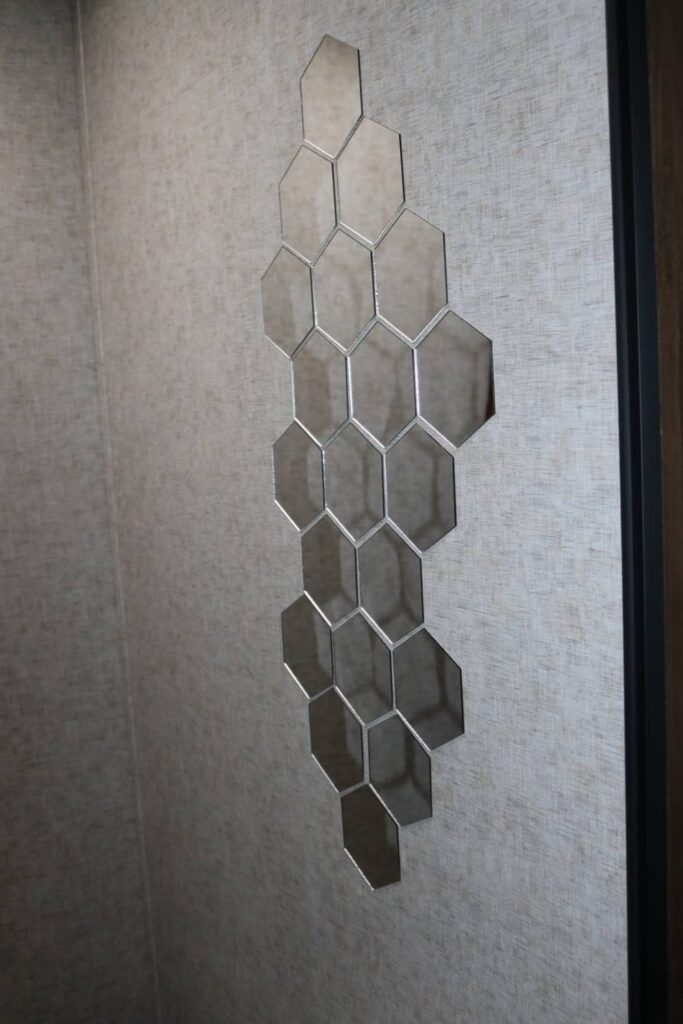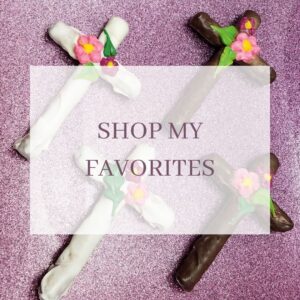 Here you can see the mirrors reflecting my brown shower curtain. (It's a little tough to get a good picture in a tiny camper bathroom!)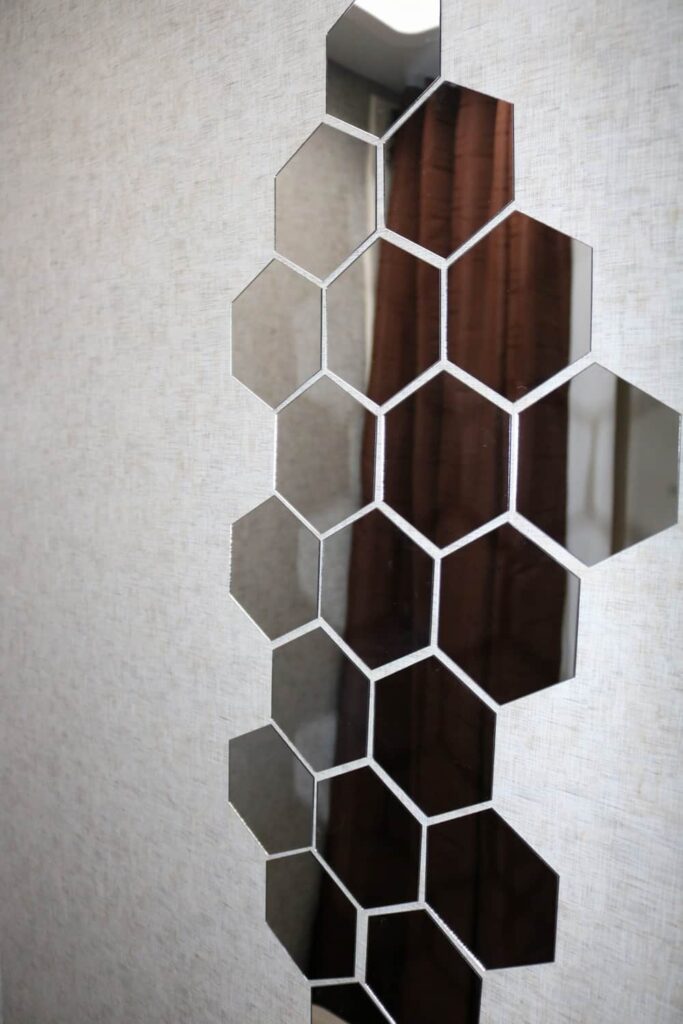 And here is a close up, with my hand and camera in view.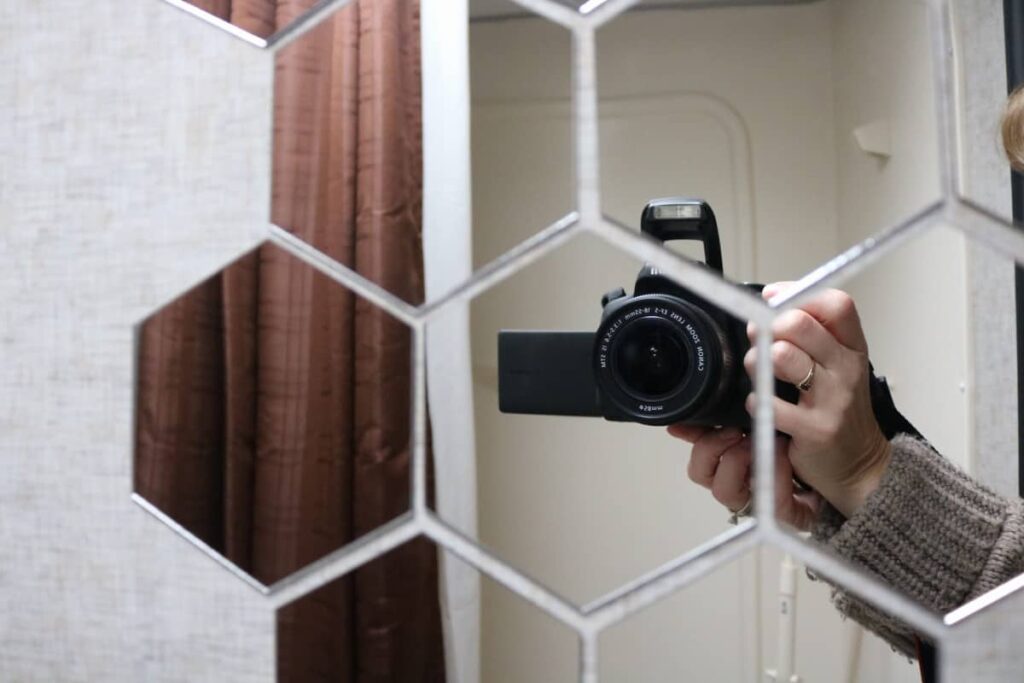 These lightweight hexagonal mirrors are easy to apply and would look stylish wherever you need a mirror.