Mini Oreo Crust Cheesecakes
Introduction
I love these mini cheesecakes for several reasons, and I think you will like them, too!
I like cheesecake, but sometimes it seems like a pain to crush the graham cracker crumbs for the crust. NO Crushing needed for this recipe!!
Another thing that can be a deterrent to cheesecake is…. the calories! But with these cute miniatures– portion control is automatic and easier than slices of cheesecake, in my opinion.
Before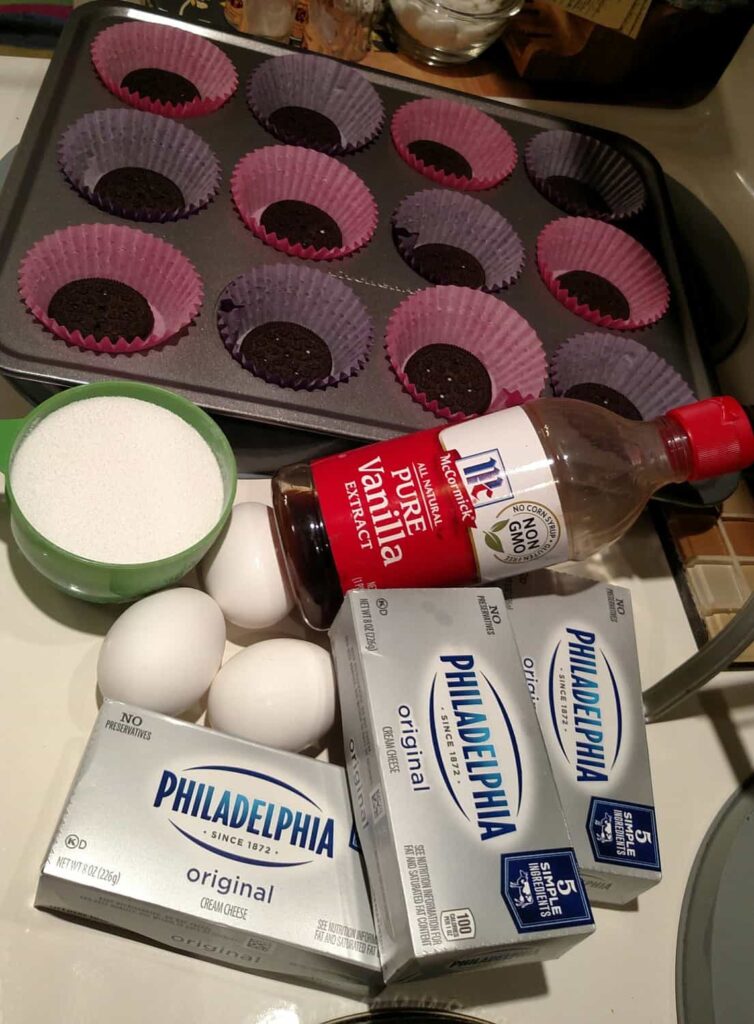 (*This post may contain affiliate links. By purchasing anything from these links, I may receive a small commission at no cost to you. More information is available on my Disclosure page.)
This recipe came from my Philadelphia Cream Cheese cookbook. I've made it many times, and I'm so glad to share it with you, here.
Before you start mixing the cheesecake batter, line a cupcake baking tin with paper cupcake liners. Put an oreo cookie in each liner. See! I told you the crust was easy– you're already done!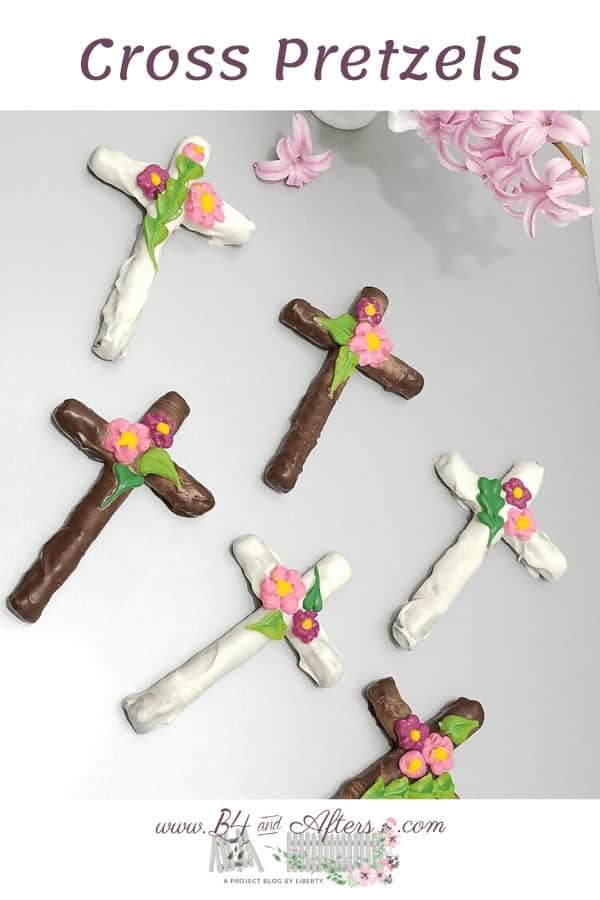 For the filling, beat the softened cream cheese, sugar, and vanilla together.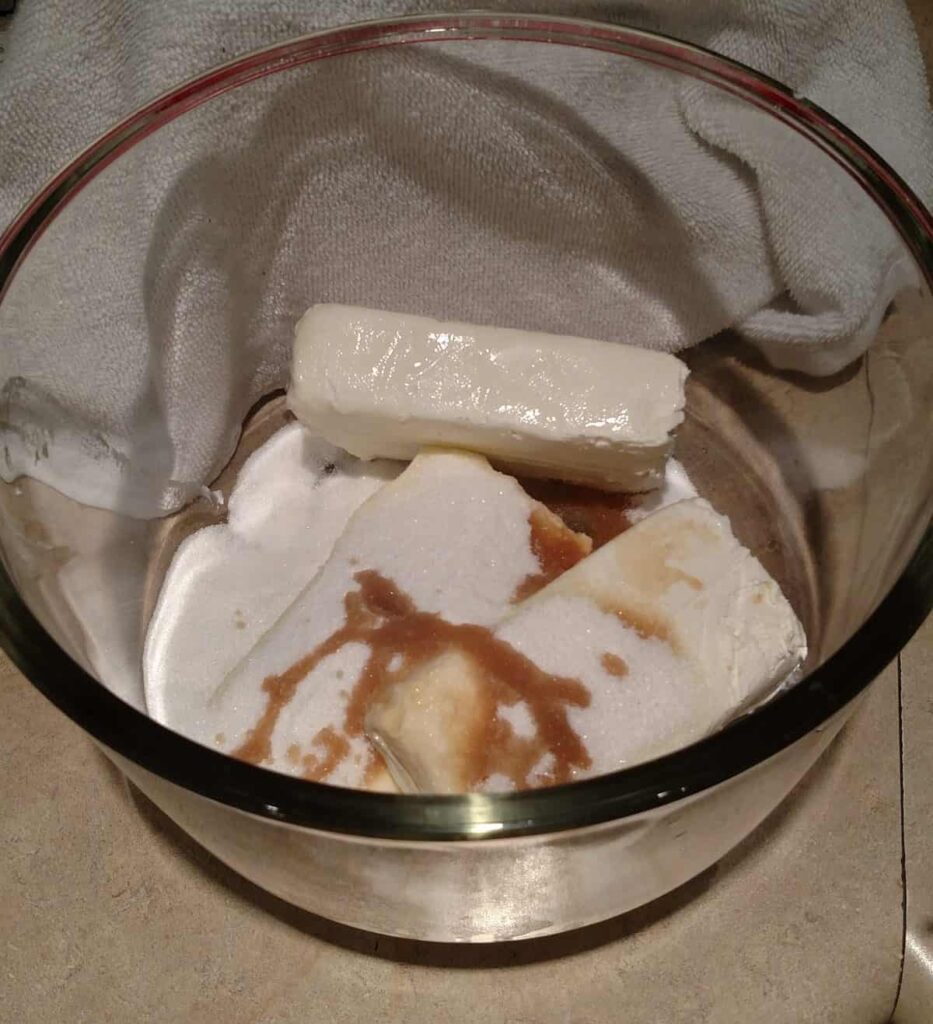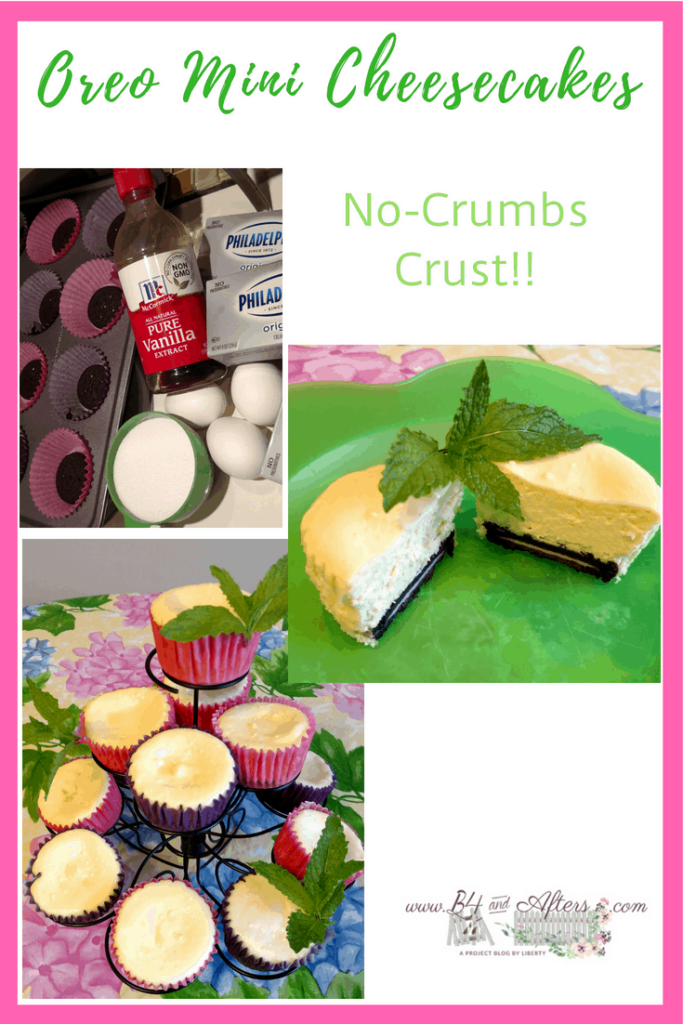 Add the eggs one at a time, beating after each one just until combined.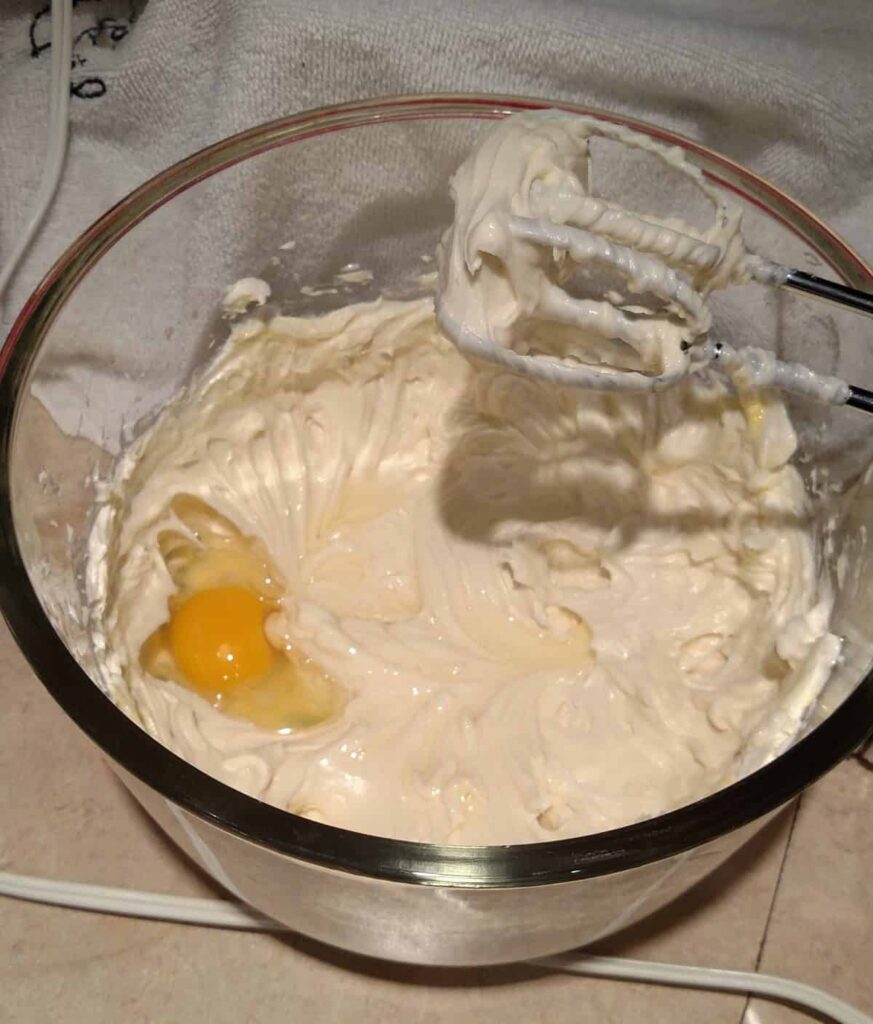 I like using a trigger ice cream scoop to put the cream cheese filling into the cupcake paper liners.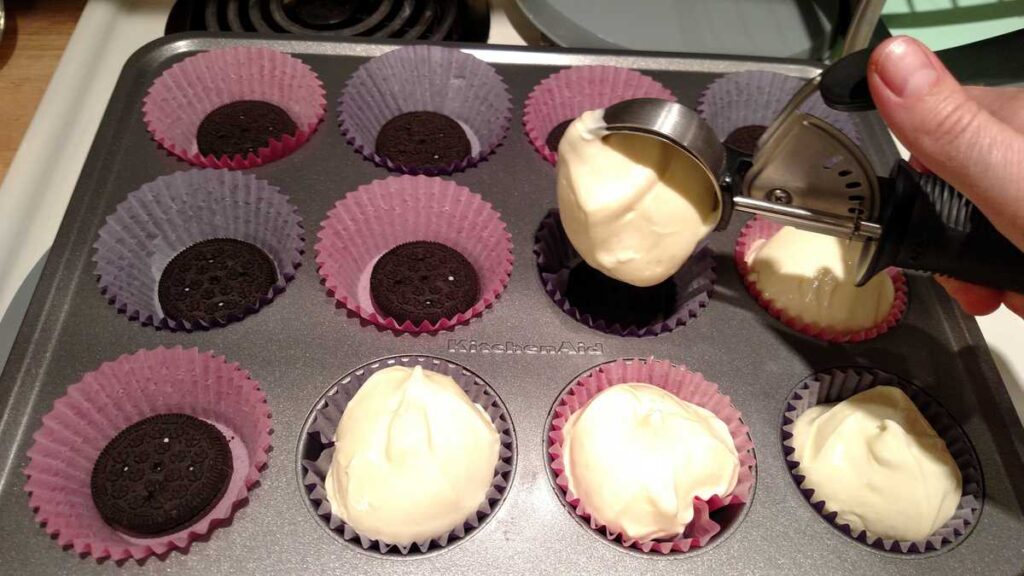 Bake until just barely set– I tend to overbake my cheesecakes– but this time I think they were perfect!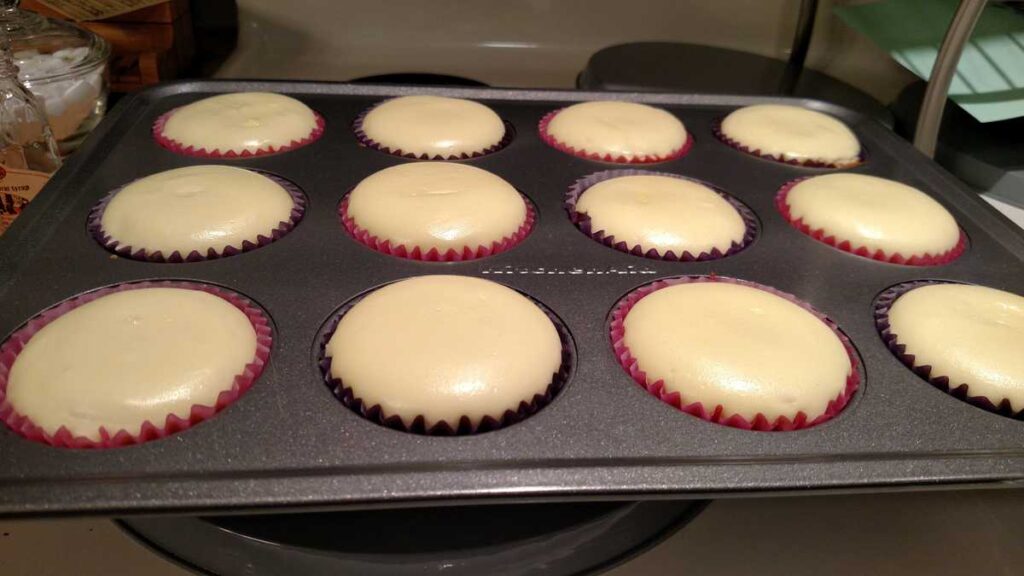 Let cool, then eat! I love the flavor of the oreo cookie on the bottom. I like mine plain, as they are pictured. But you could add any variety of topping to it, like caramel or chocolate sauce with whipped cream, or even a fruit topping.
If you don't eat them all right away, refrigeration before completely cooling the cheesecakes may cause some condensation like you see below. I don't remember this happening to me before this time, though.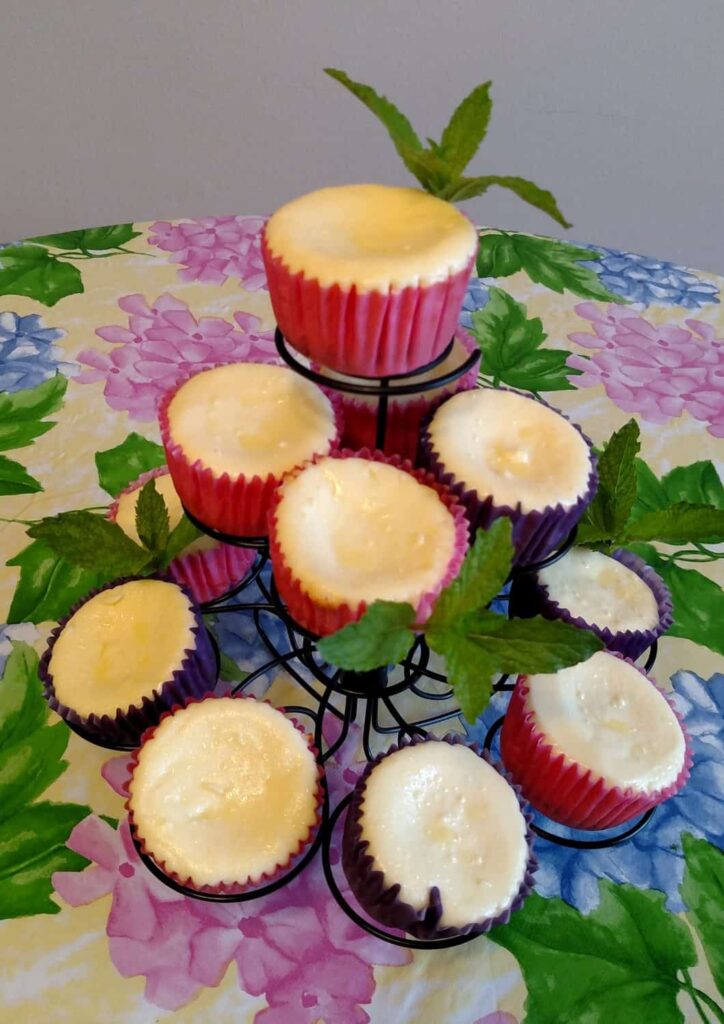 Have you ever made miniature cheesecakes?
AFTER!!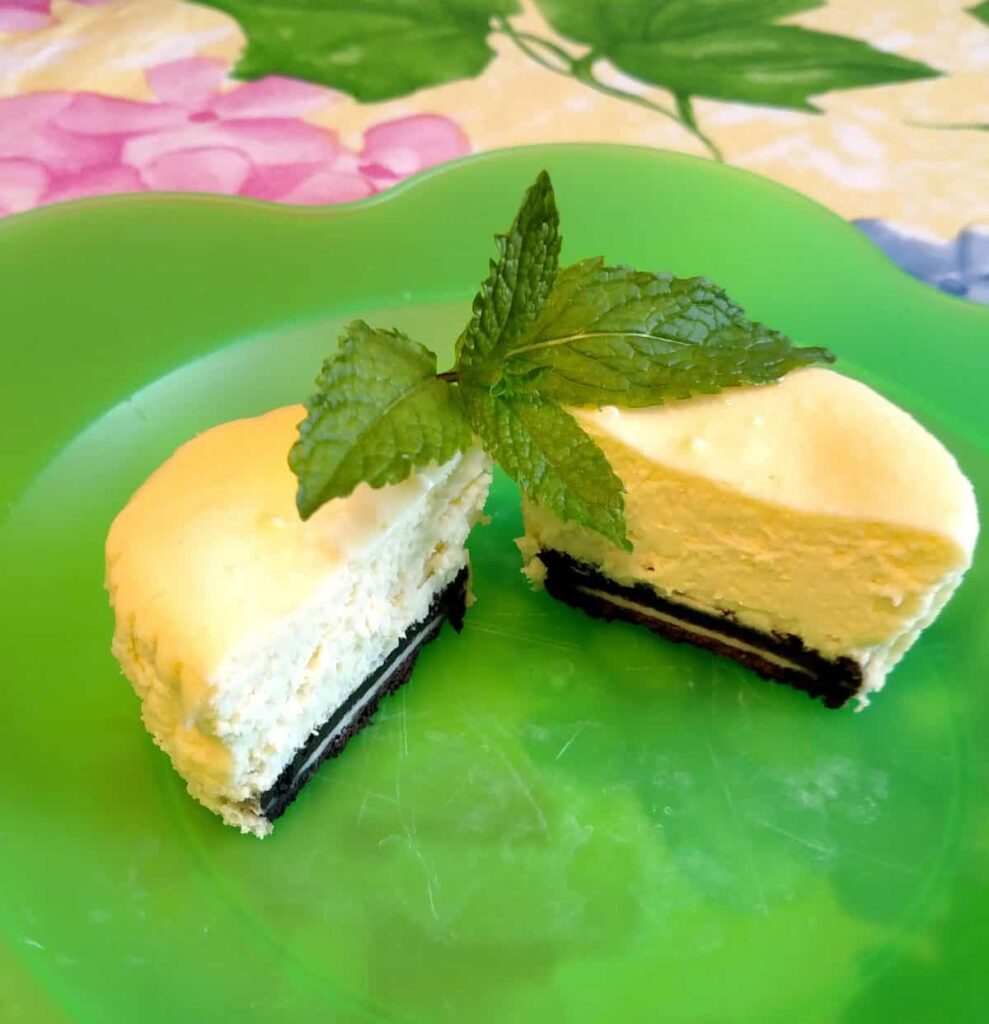 Baking Supplies
These are some of the supplies you will need for baking-- including frosting-- anything from a cake to a cheesecake.
Miniature Oreo Crust Cheesecake Recipe
Yield:

24
Mini Oreo Cheesecakes
These mini oreo cheesecakes are easy to make, but taste super amazing! Only 5 ingredients are needed.
Ingredients
Three 8 oz. boxes softened cream cheese
3/4 c. sugar
1 tsp. vanilla
3 eggs
24 Oreo cookies
Instructions
Preheat oven to 350 degrees.
Beat cream cheese, sugar, and vanilla until well blended.
Add eggs one at a time, beating on low speed after each egg just until blended.
Place 1 cookie into each paper lined muffin tin.
Fill 3/4 full with batter.
Bake 20 min. or until centers are done.
Cool and refrigerate 3 hours or overnight.
Notes
Of course other colors or flavors of Oreo cookies can be used. Mint Oreos would be amazing! If desired, fresh fruit or jam can be added to the top.