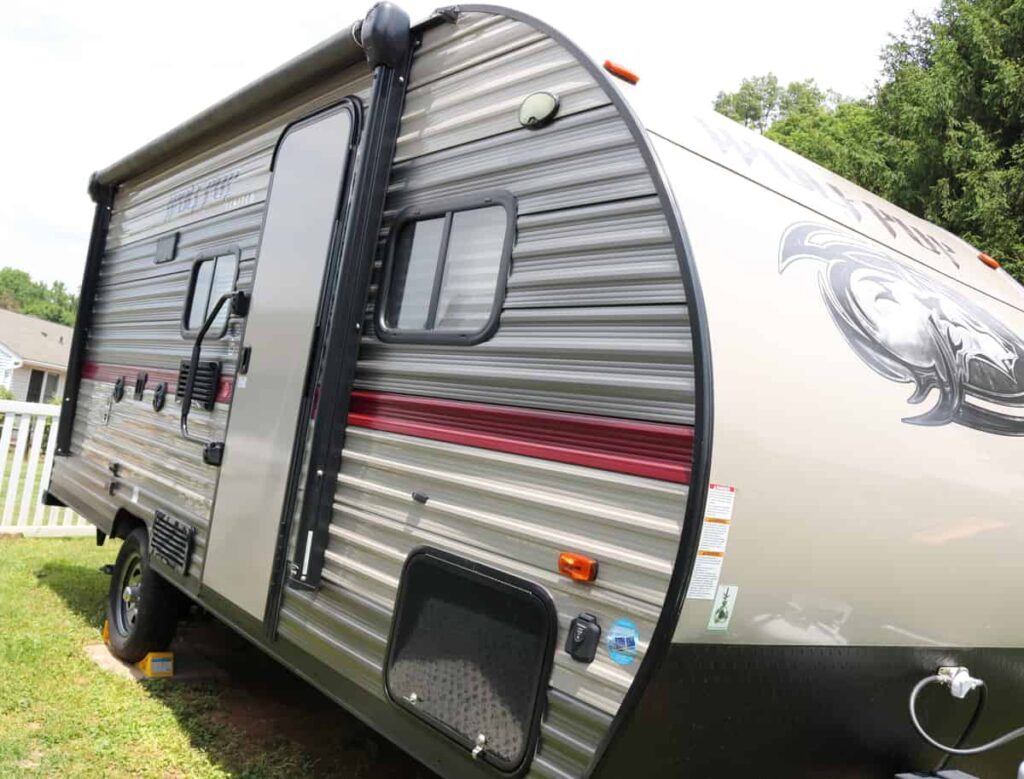 I wanted to give you a quick video tour of our camper while it is all cleaned up. There are several tips and tricks in there about how I protected the cloth seats, used Dollar Tree back splash stickers, put in Shoe Storage, put up Sticker Mirrors, used some pool noodles, and other things.
(In the video you can see some Laminated Maps of one of the places we have traveled to, between the windows. I forgot to mention them on the video.)
We have had our 16 foot (21 feet with the tongue) bunkhouse camper for 2 years. It is a 2018 because we got it the fall of 2017. We upgraded from our Pop up Camper, and we really like it. Please let me know if you have any comments or questions!