Dollar Tree Display
*This post may contain affiliate links to websites such as Amazon. By purchasing anything from these links, I may receive a small commission at no extra cost to you. More information is available on my Disclosure page. I appreciate your support!
Merry Christmas– almost!!
Last year from the Dollar Tree I bought and used a jute string of clothespins with Christmas trees on them to display my daughter's artwork in the kitchen. I think they are supposed to be used for displaying Christmas cards. This year, I wanted some more, and when I went in, they had Snowflake ones!!
Before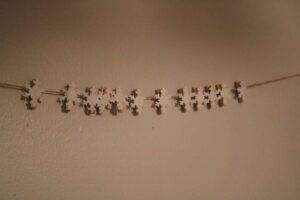 [sc name="This Post May Contain Affiliate Links"]
I just happened to have these cute snowman placemats that I bought years ago for 25 cents apiece (I think) at Cracker Barrel at the end of the season. This was a perfect way to display them on the wall!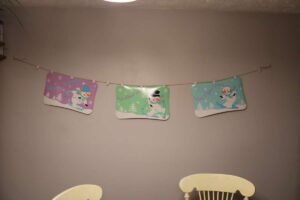 I just used clear command hooks on my wall. Then I made slip knots in each end of the string.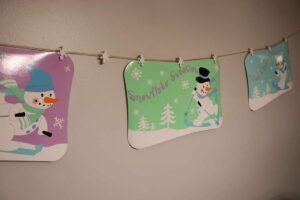 It could not have been easier to display these cute snowmen.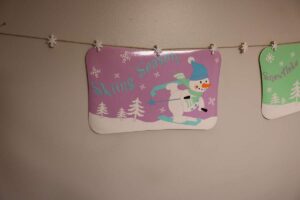 One of the reasons I enjoy decorating with Snowmen at Christmas time is that I can leave them out past Christmas. Often, it doesn't snow until after Christmas, anyway.
AFTER!!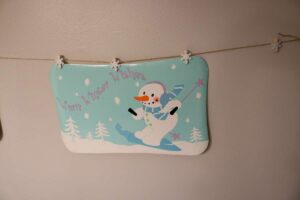 Here they are from the other direction.

As I sit here wondering what I might use them for next year…. oh! I suppose Christmas lights would clip onto them very nicely! Yes…. maybe you'll see these again next year with Christmas lights clothes-pinned onto them….