An Unlikely Valentine's Decoration Idea
*This post may contain affiliate links to websites such as Amazon. By purchasing anything from these links, I may receive a small commission at no extra cost to you. More information is available on my Disclosure page. I appreciate your support!
Well, I think my ideas are unique. I suppose maybe all of us crafty people think that! Do you think that about your creations? I suppose we think that because…. it's true! So tell me—how do you like this unusual Valentine's decoration idea I had?…..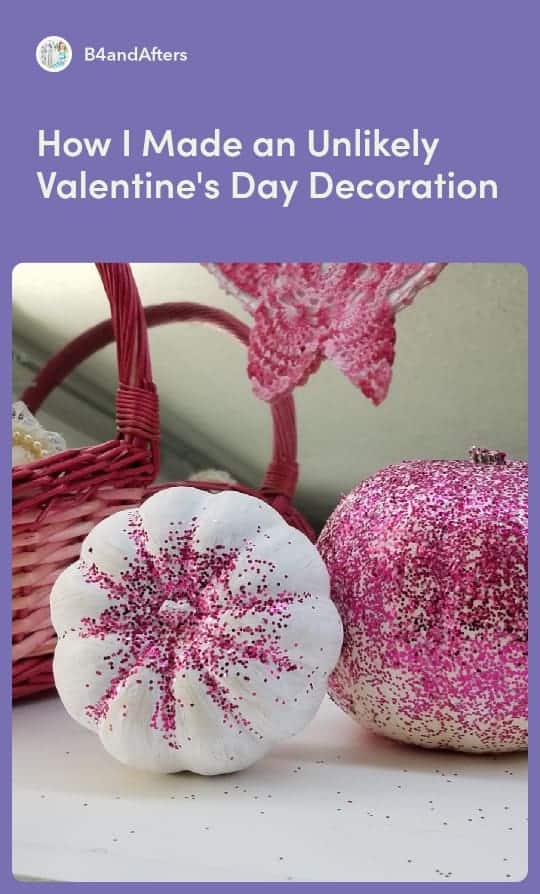 It's not unusual to dress up a pumpkin in various ways for Thanksgiving. But how about— for Valentine's day?!!!
I just loved these little white pumpkins that were given to us. I kept saving them (like I do too many things….), thinking how I could upcycle/ repurpose/ reuse them. Pink glitter repeatedly came to my mind. Are you thinking what I am thinking?? : )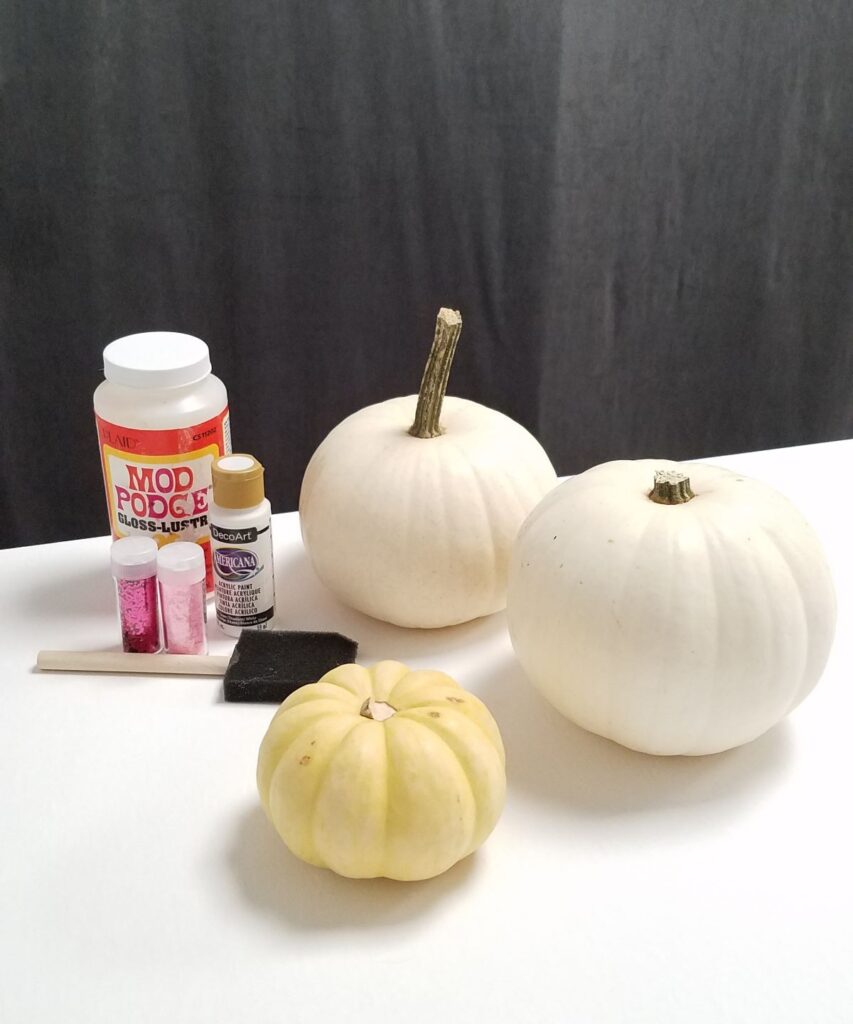 So I had kept these white pumpkins that I had used in November for my White Thanksgiving Centerpiece. I thought about making a snowman or something. Instead, I decided to glitterize them for Valentine's day!
I used glitter, mod podge, and white craft paint.

To make sure I had enough pink glitter, I mixed two different colors of pink together. I tried just a tiny bit at first to see if I liked it.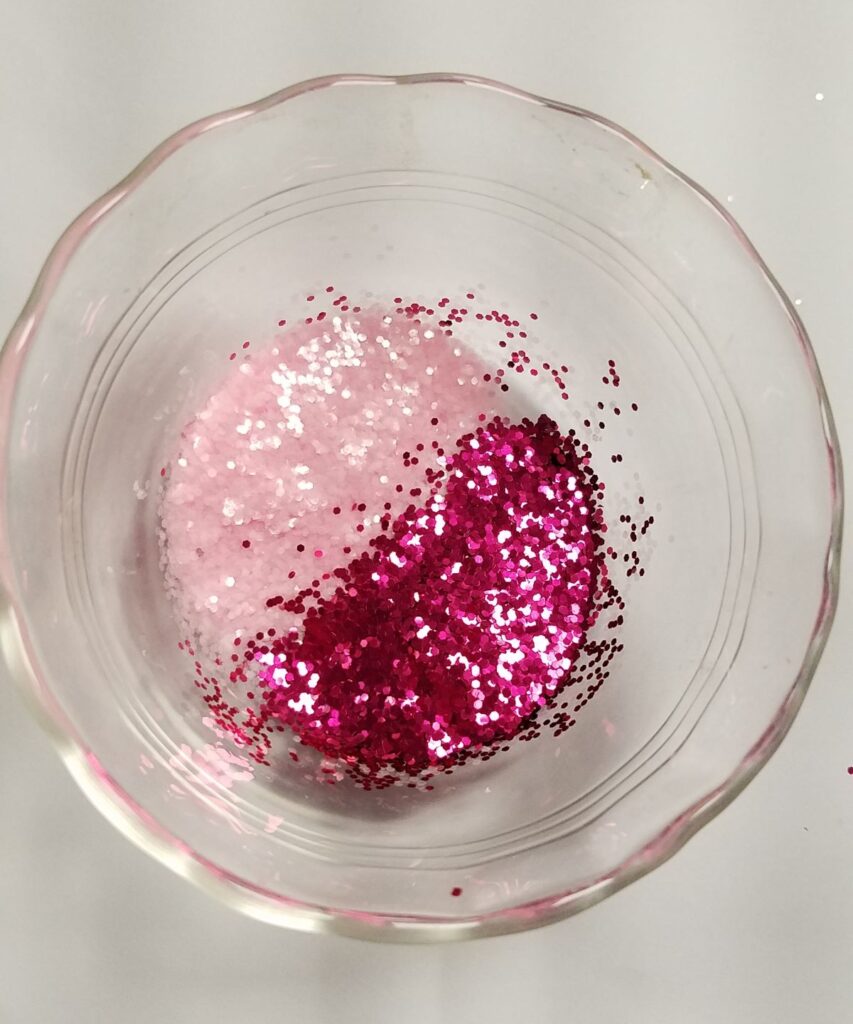 I mixed fairly equal parts with my finger.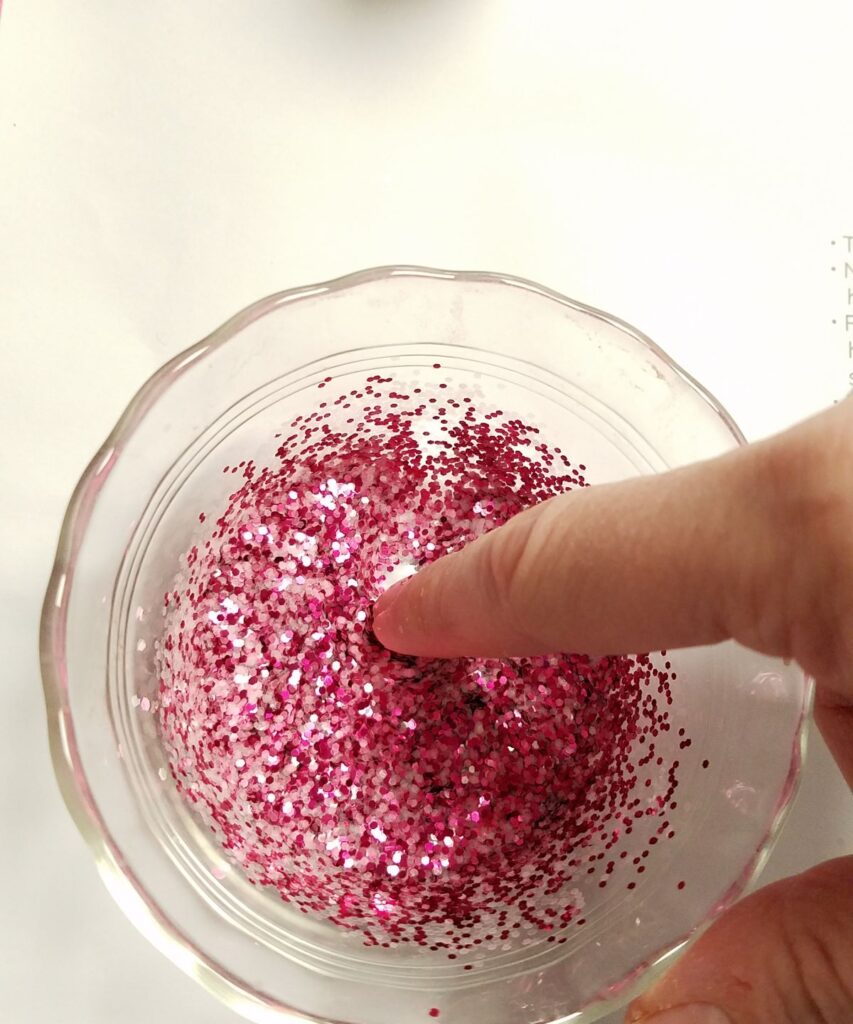 I used a baker's wire rack to sit the wet pumpkin on after painting it with Mod Podge, and put a piece of paper underneath to catch the extra glitter.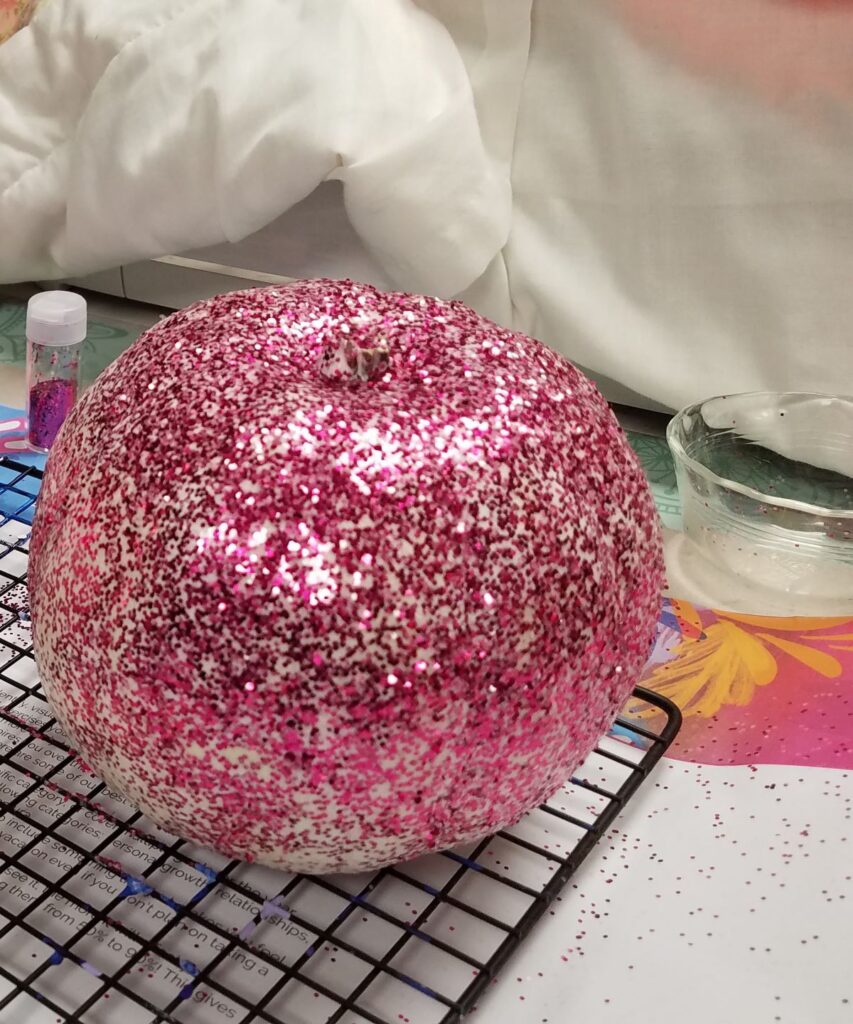 For the second pumpkin, I decided to try this ombre effect by sprinkling glitter straight from the top, and I like this pumpkin better than the 100% glitter one. Do you?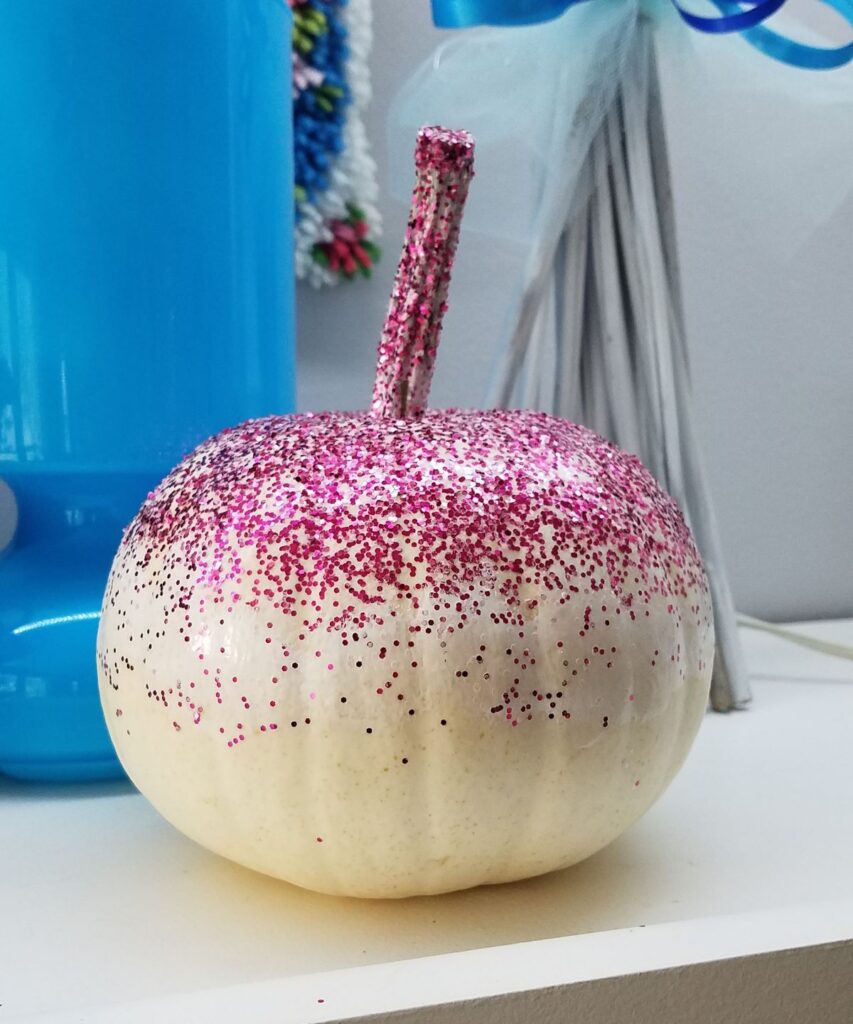 The yellowing pumpkin would look better white, so I painted this third and smallest white pumpkin with craft paint.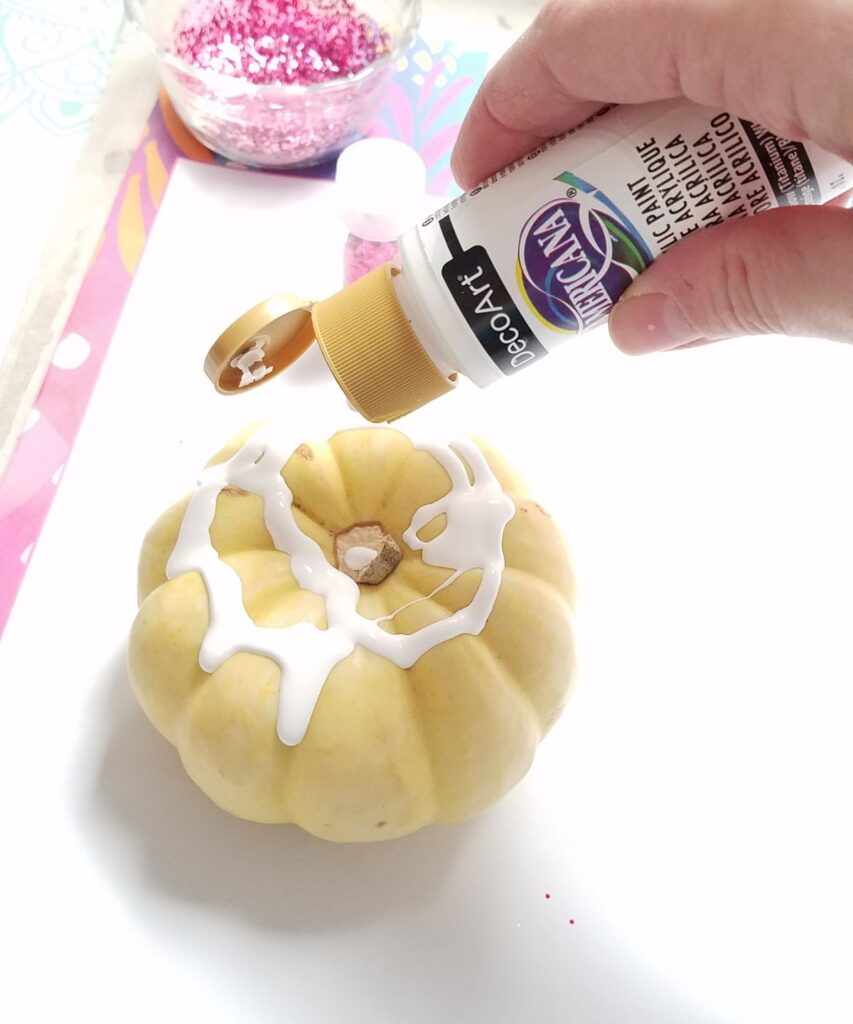 When it was mostly dry, I decided to add the glitter without adding the mod podge, too. It was wet on top, and I loved how the glitter looked in the creases.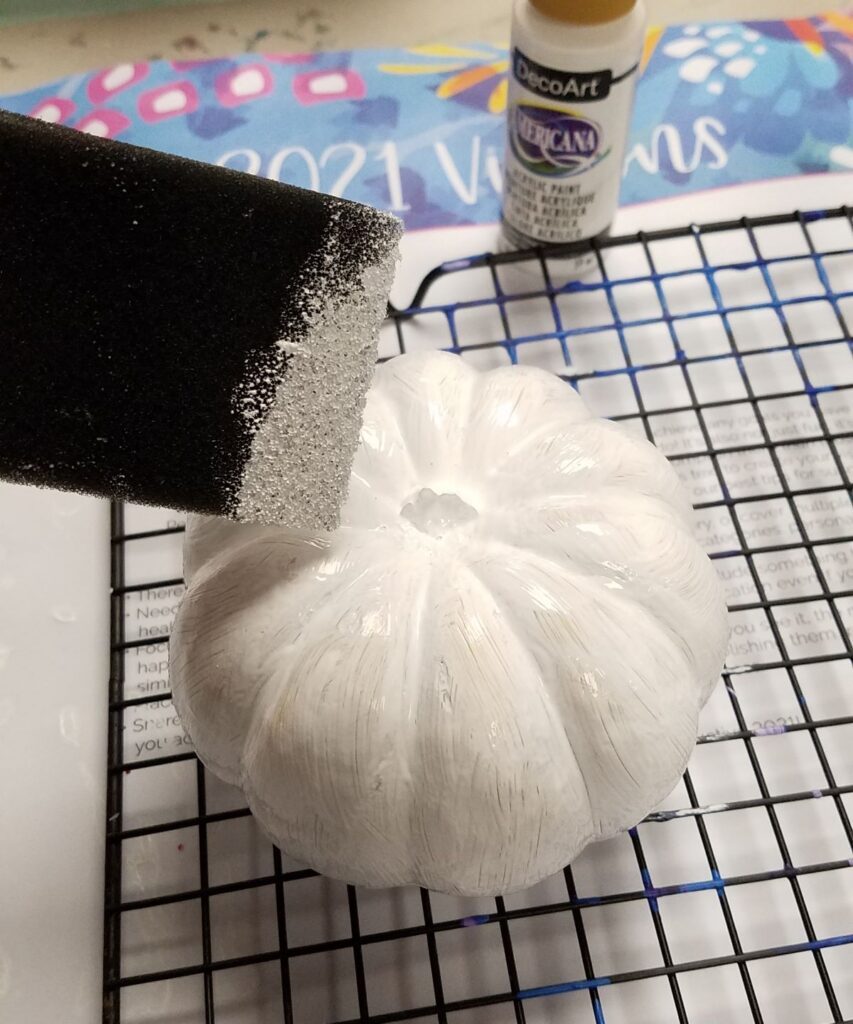 After they dried completely, I used them all as part of my Valentine decor. Who would have thought that pumpkins could be Valentine's Day decor?!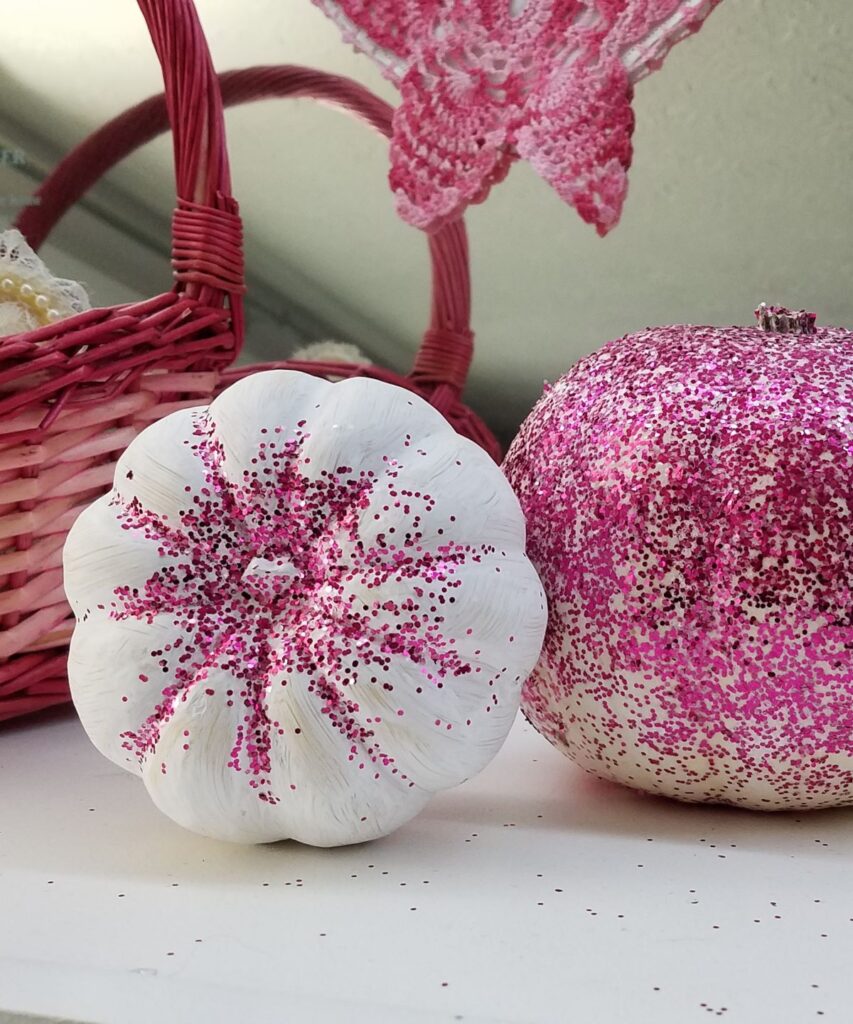 Let me know if you have any questions!