LOVE Sign
This post contains links to affiliate websites, such as Amazon, and we receive an affiliate commission for any purchases made by you using these links. We appreciate your support!
Before I tell you about how I made this LOVE sign, can you guess what I used for the letters? What was your first thought when you saw this picture? I would "love" to know!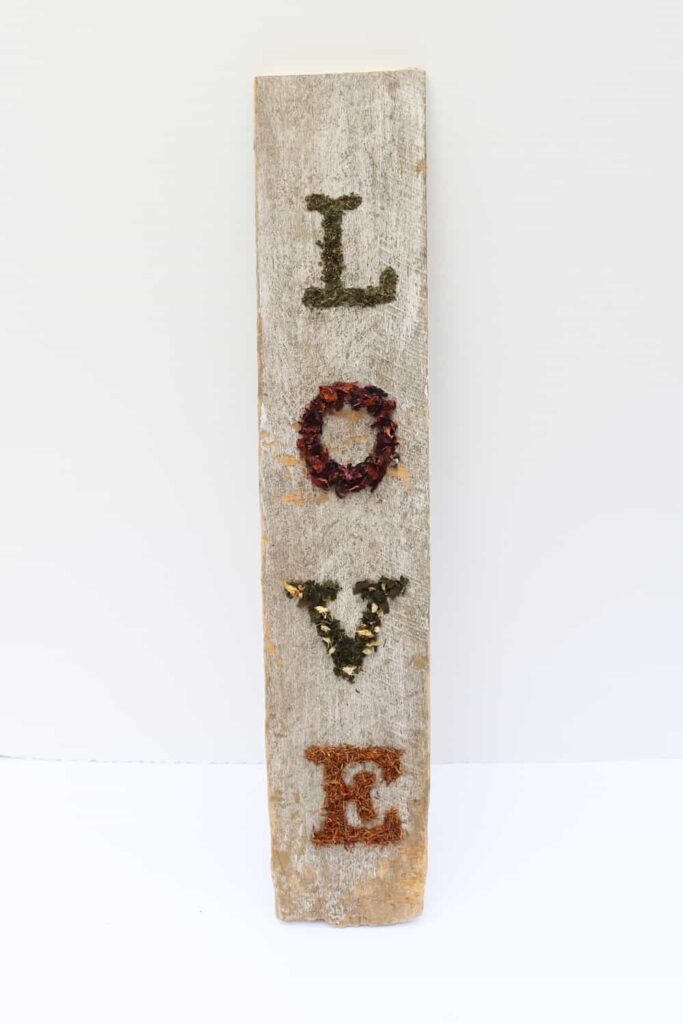 If you guessed "tea leaves" then you are right!! I had found some large leaf tea bags on sale. I had not had that kind of tea before, and when I used it, I was amazed how large the tea leaves became in the hot water. I was also fascinated by the soft, gauze-like fabric pyramid shaped bags. My tea has only ever been in a thin paper bag. I decided to hang some to dry. When the tea bags dried, the leaves did not shrink to their original size. They stayed big, and reminded me of potpourri. I kept drinking tea, and I kept hanging the tea bags out to dry. And eventually, an idea came to me.
Before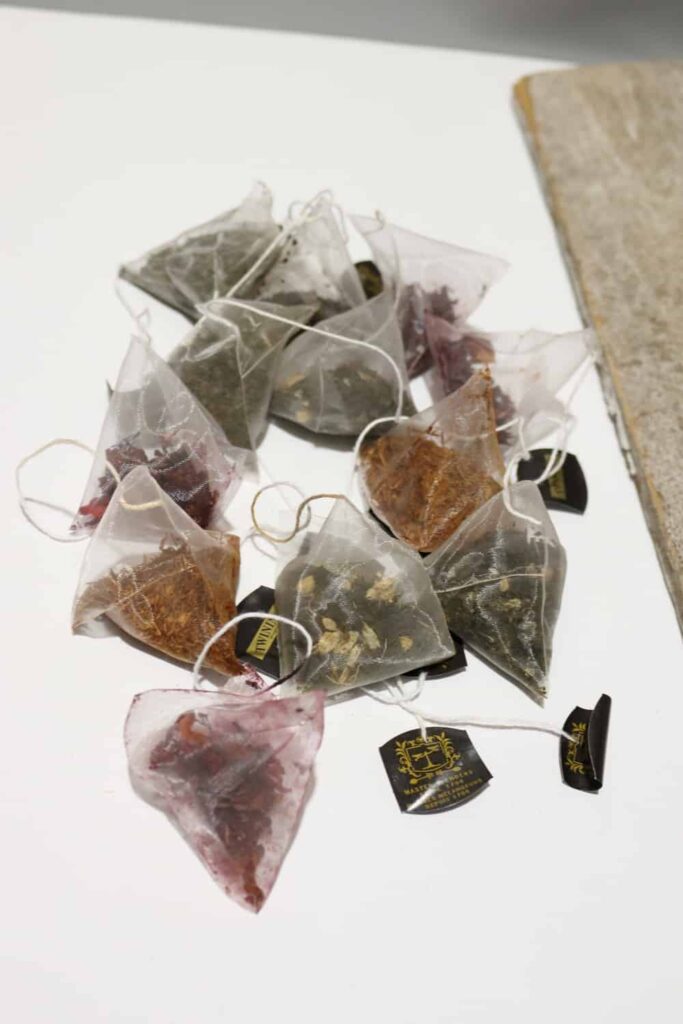 Of course I still have lots of pickets left to use from my old fence. This piece is the bottom part. To the right is Dollar Tree contact paper.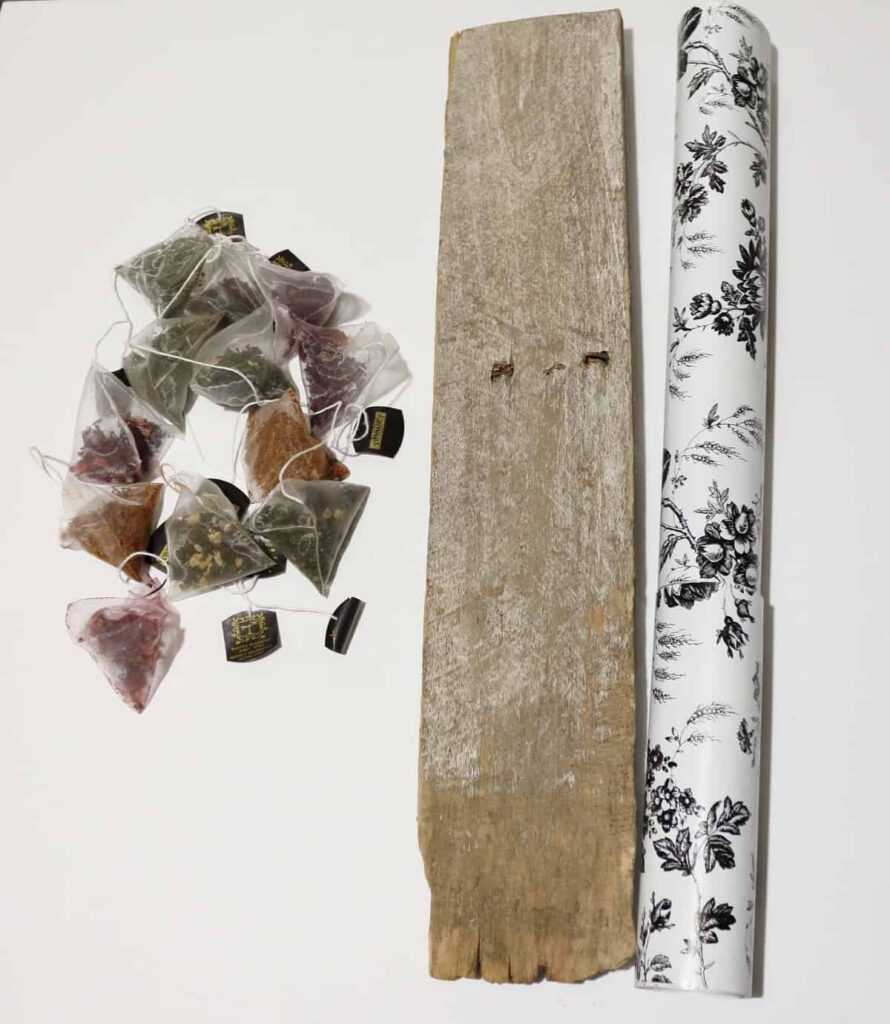 I had used an ancient Cricut machine to cut out these letters. I wasn't sure what I was going to do with them either, when I cut them. I was just practicing using the Cricut.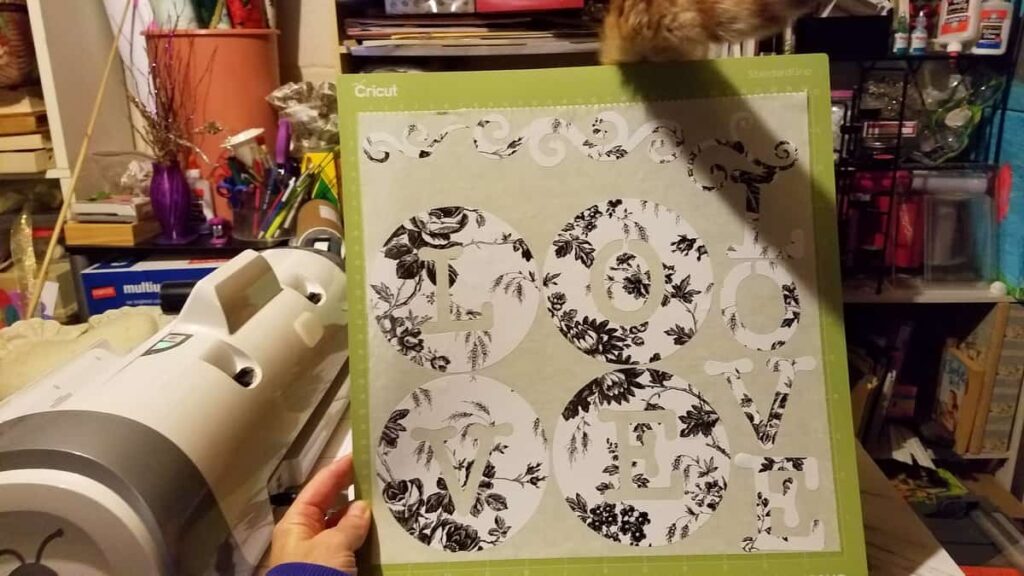 They sat around for days or weeks. Then I realized that they could be used as stencils.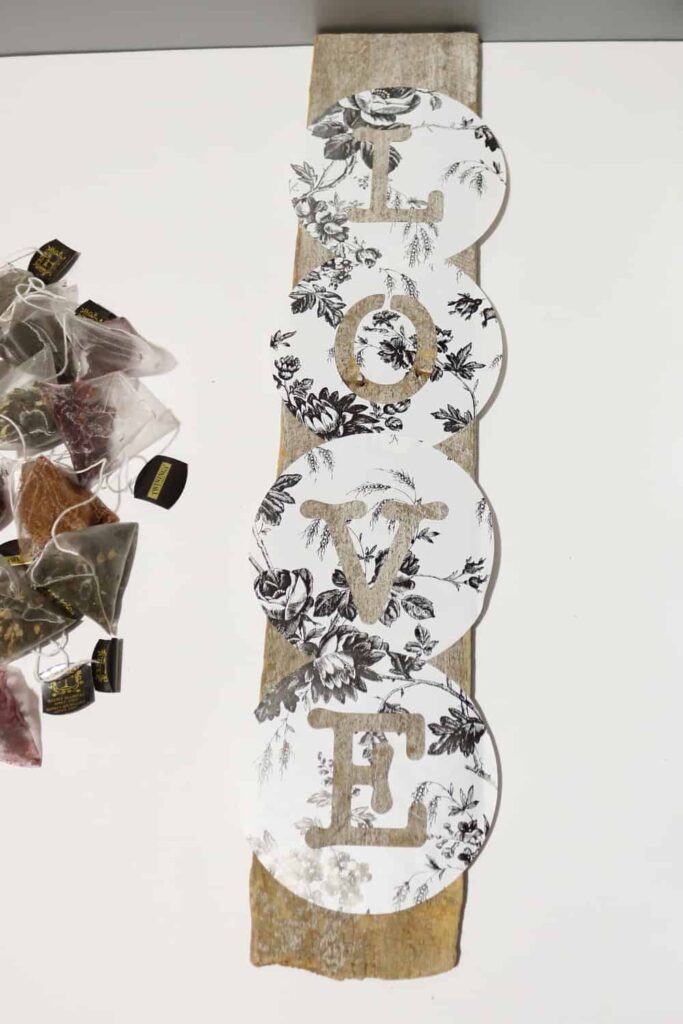 I spread out Elmer's glue and piled on as many tea leaves as I could.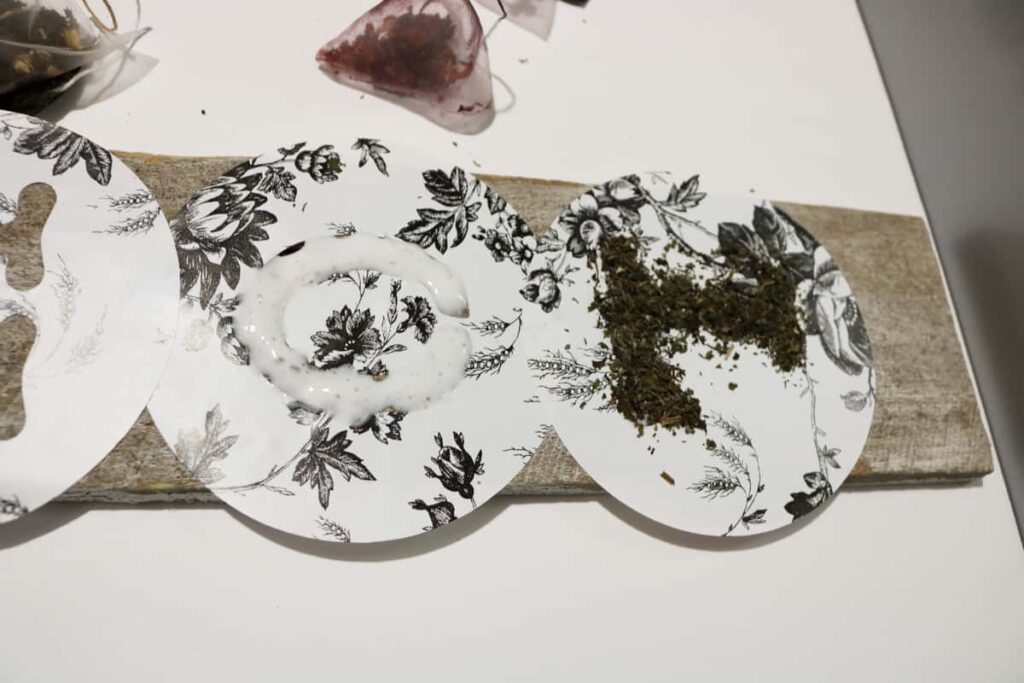 I used a different kind of tea for each letter. I found all but one of them on Amazon just like mine, and will link to them for you. L is Mint. O is Berry Blush. V is Green tea with Mango and Ginger. E is Rooibos. (You can find rooibos tea on Amazon, just not exactly like mine.)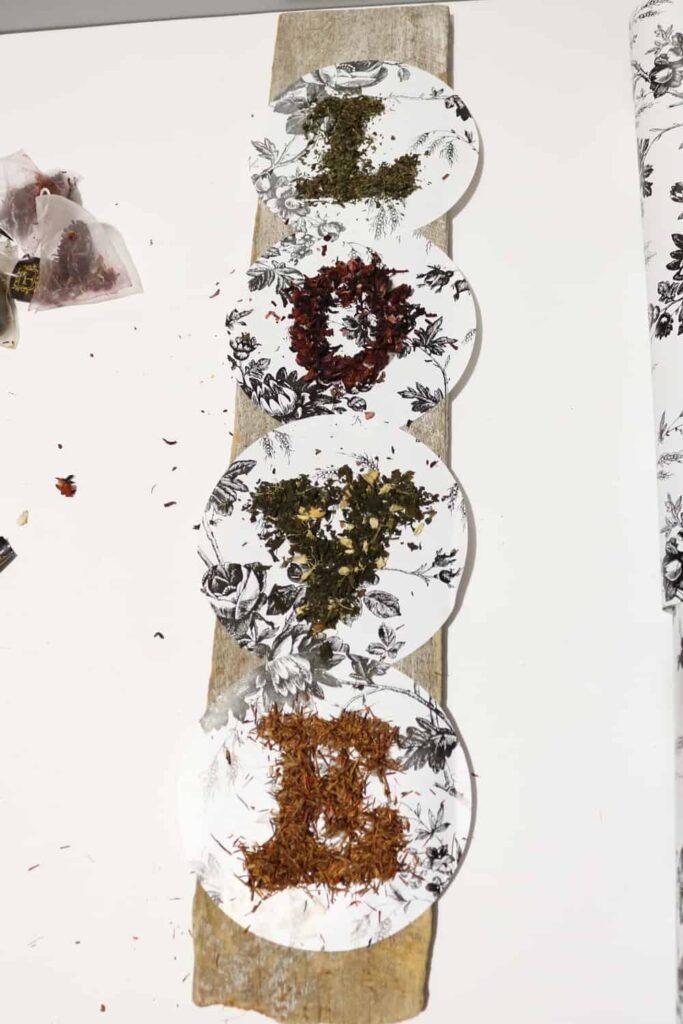 Since I did not want to take a chance that the glue would dry onto the contact paper, and then ruin my letters, I removed the contact paper from the picket board right away. I blew away the loose leaves that had not stuck to the glue. Then I waited overnight (or longer, I can't remember) for the glue to dry.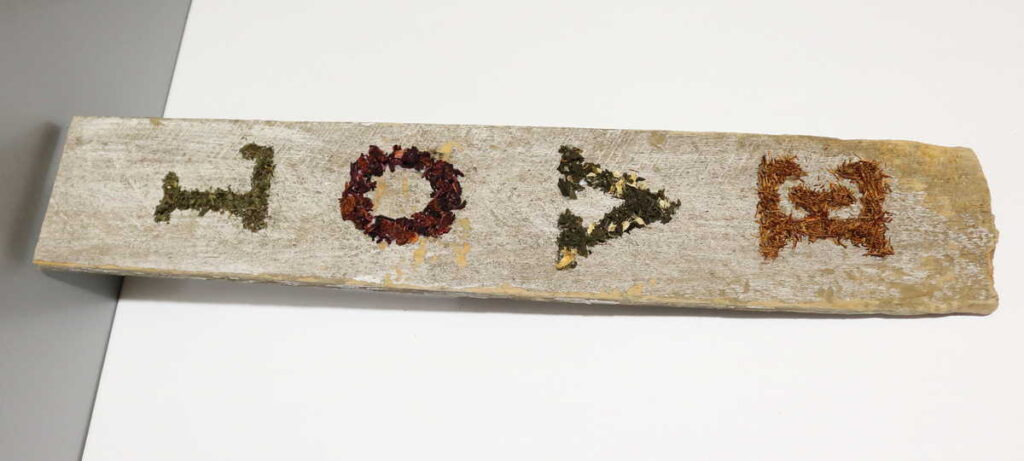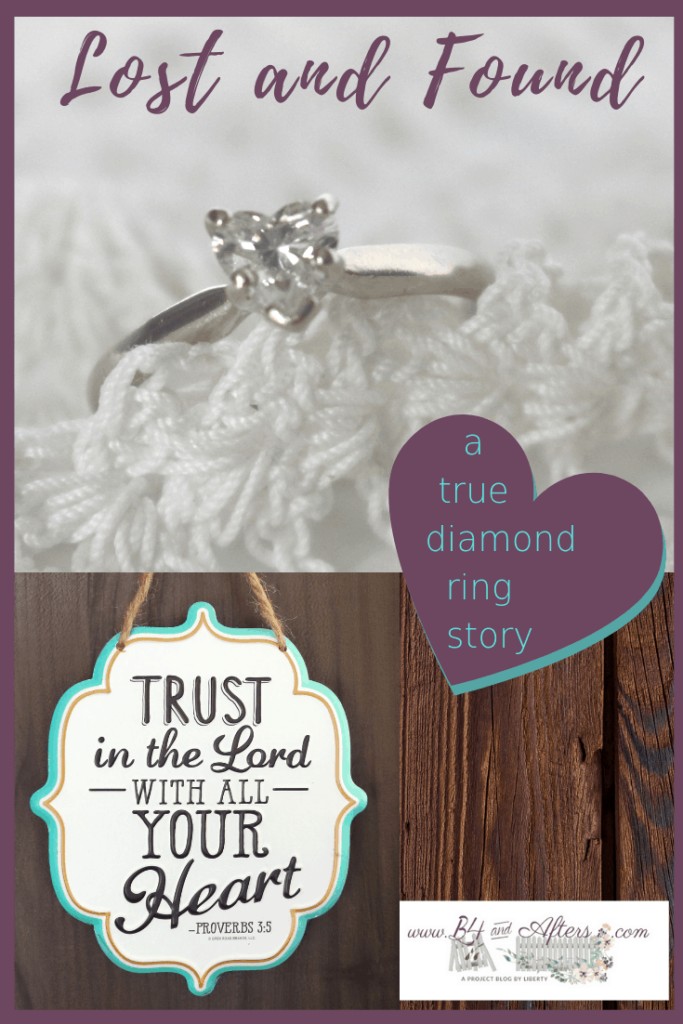 I was very pleased that the tea leaves had stuck better than I had hoped!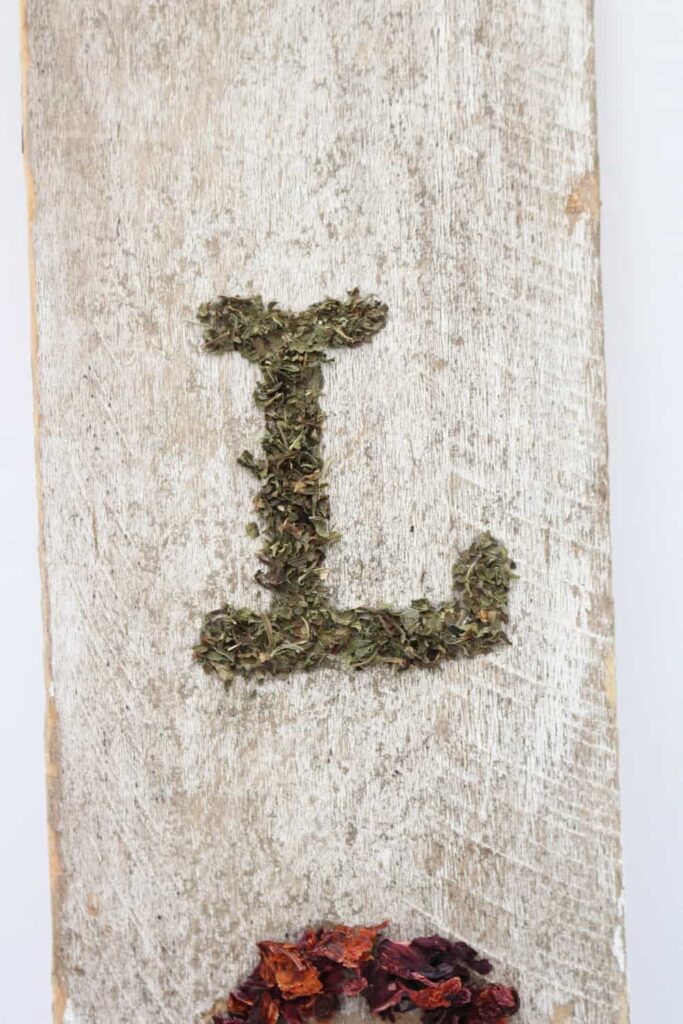 I just love the O with the red colored fruit and flower leaves. I think it is my favorite, not only because of the color, but because of the texture. The 3D effect of this project is unique and fun.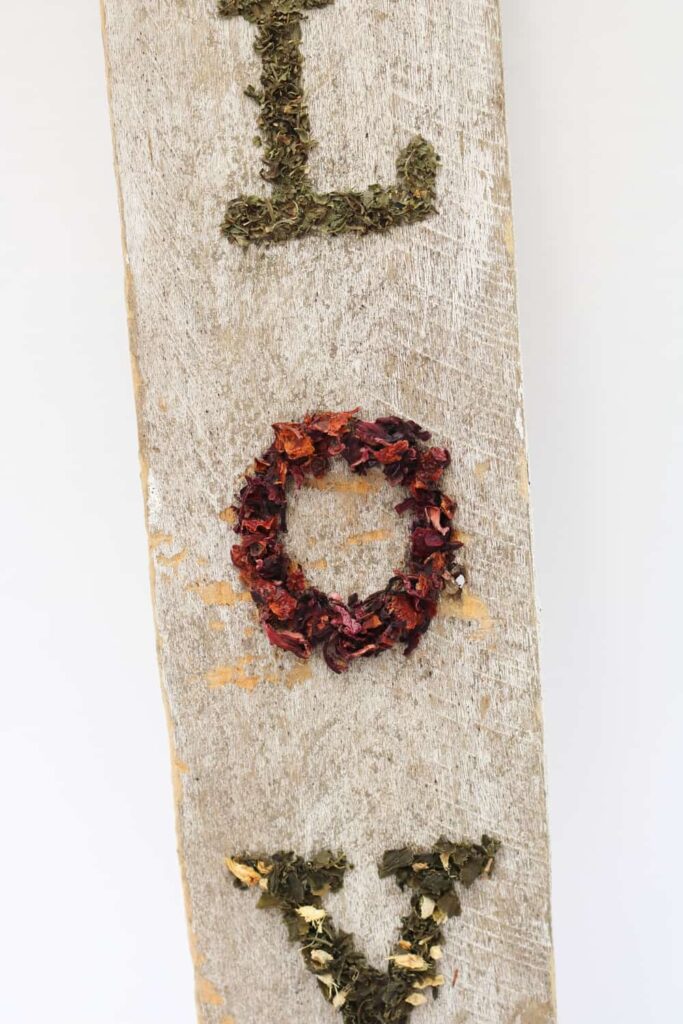 Here is the V with Green tea and bits of mango and ginger.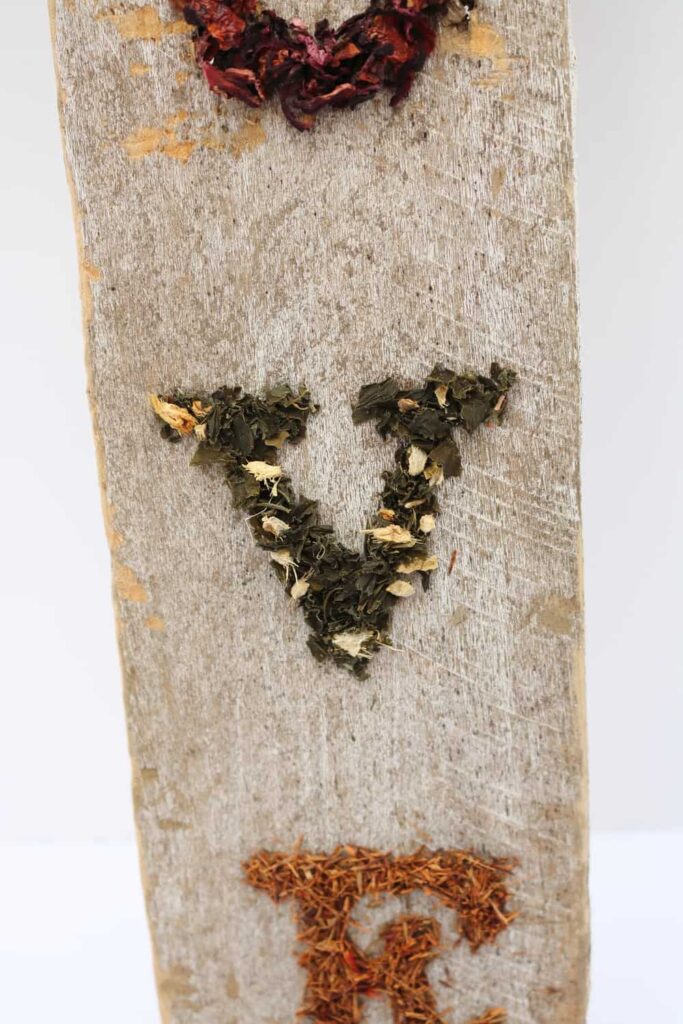 The Rooibos E has a lovely orange color to it, with darker reddish accents. And the longish shape is gorgeous. It is a close second favorite.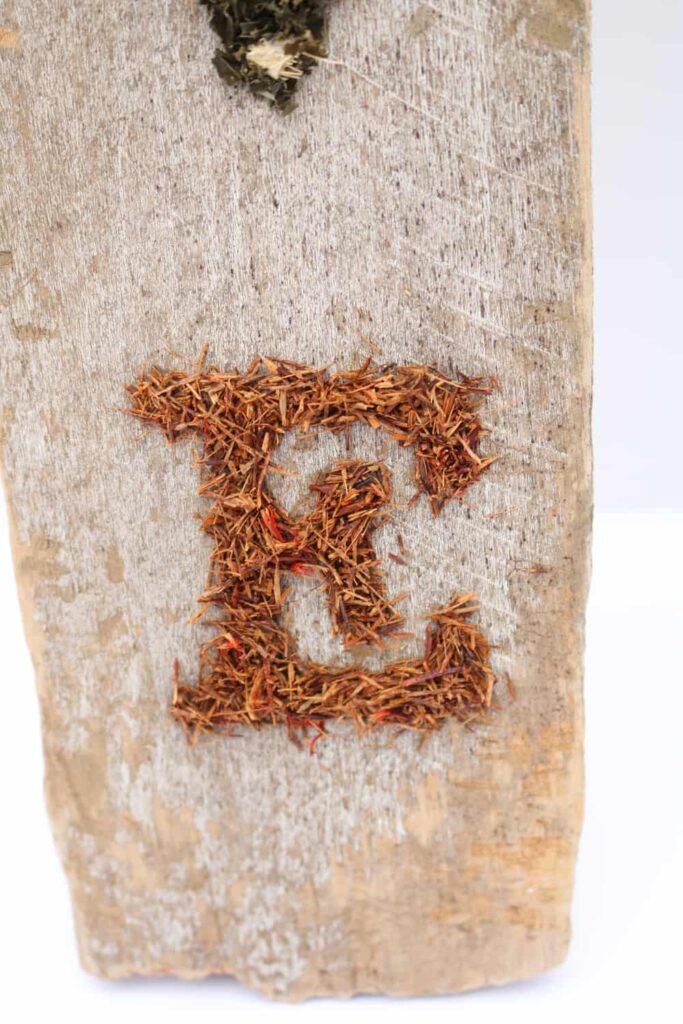 I hope that you enjoyed seeing how I made this LOVE-ly tea leaf sign! Would you ever try something like this, like gluing tea leaves? I think a heart shape would be very pretty and easy to do without a stencil. Try drawing a heart with your glue, starting small until you get the shape drawn just right. Of course, you will need to drink a lot of tea first!
AFTER!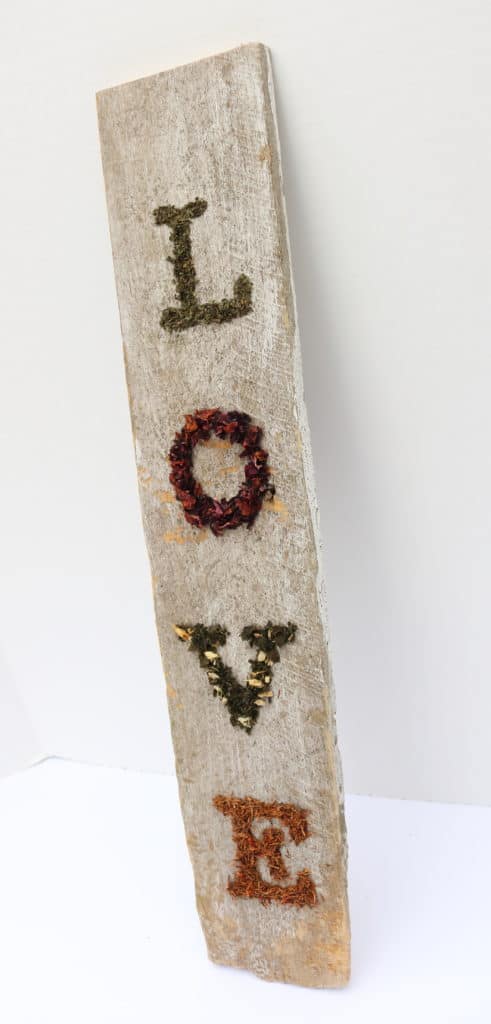 Thanks for Pinning!