Two Ways to use Leftover Spinach and Artichoke Dip
*This post may contain affiliate links to websites such as Amazon. By purchasing anything from these links, I may receive a small commission at no extra cost to you. More information is available on my Disclosure page. I appreciate your support!
I love my homemade spinach and artichoke dip in the crockpot. It is better than any other store bought kind that I have ever tasted. I want to show you two ways you can use the leftovers, other than for dipping.
For the first way to use this dip as a leftover, all you need is some diced ham and flour tortillas.
Ham, Spinach, and Cheese Quesadillas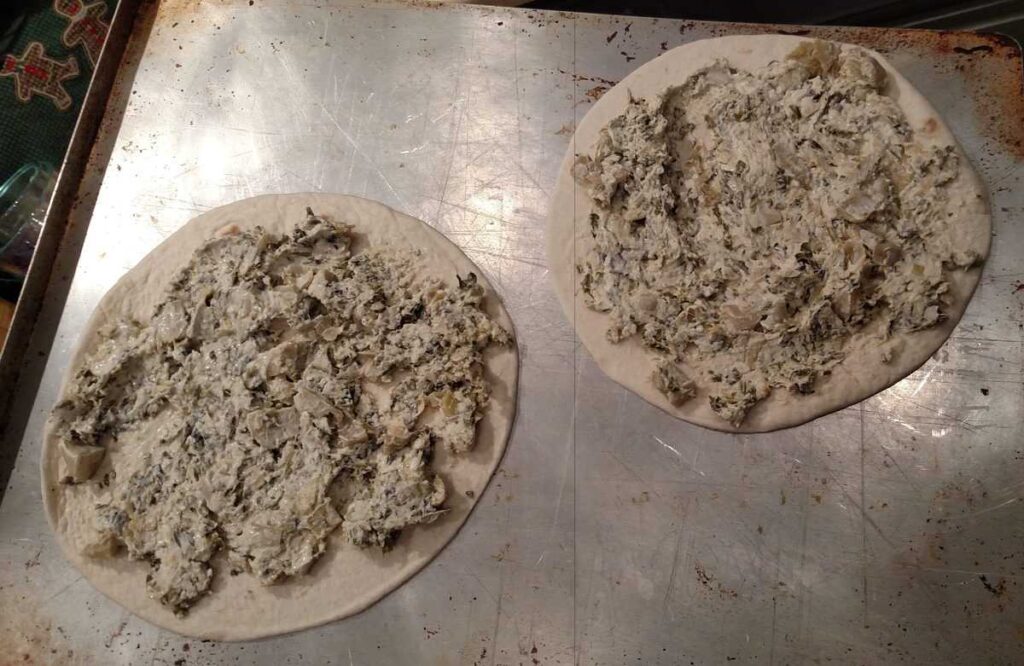 [sc name="This Post May Contain Affiliate Links"]
You could make these one at a time in a frying pan. Since I was making two whole ones, I put them on a cookie sheet. I spread the spinach and artichoke dip on the tortillas. You could warm the dip up in the microwave first if you are in a hurry. Otherwise just spread it on cold.
If you have leftover ham lunchmeat, dice it and sprinkle on top. You can also use sliced ham and dice it. In fact, you could use any kind of lunchmeat, like chicken or turkey. Canned chicken or rotisserie chicken would taste good, too.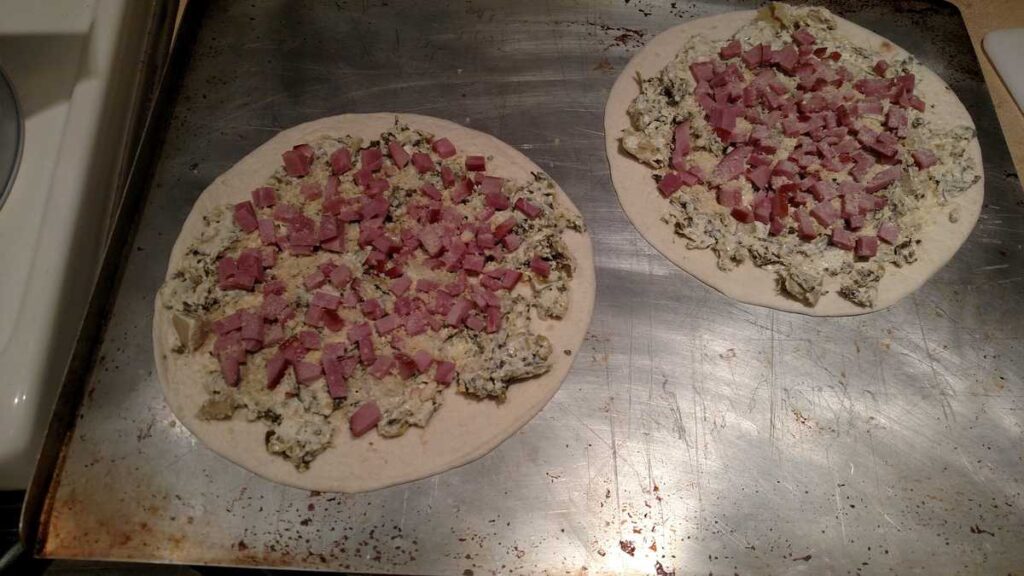 Lay another flour tortilla on top and carefully warm them up in a 350 degree oven. Turn them with a cookie turner if you need to. Be careful not to burn them. For extra flavor (and more calories of course!) you could baste some butter on the outside of the tortillas. This will also help them brown nicely.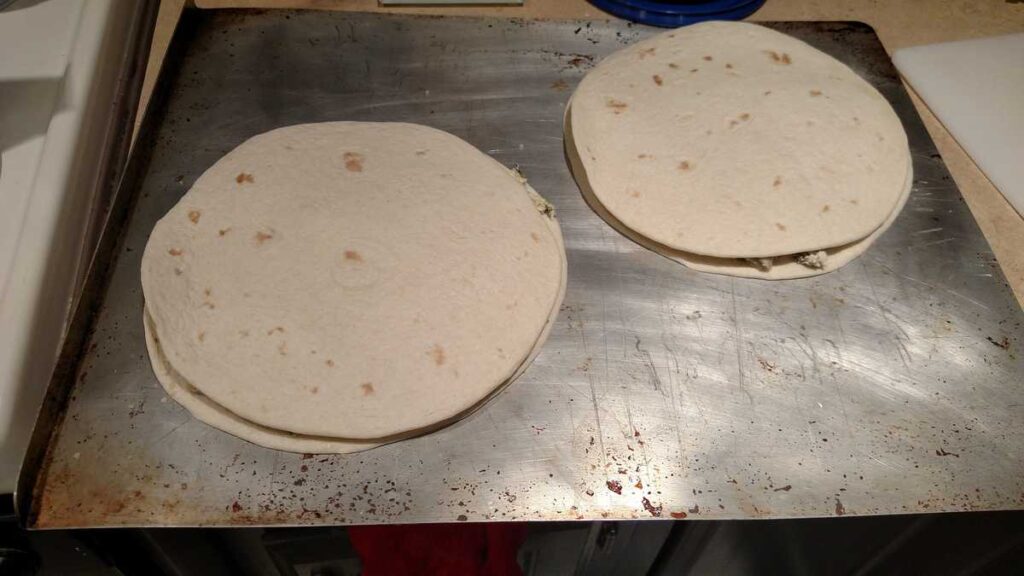 This is what they look like lightly browned. If you like yours a little more crispy, then let them get medium brown.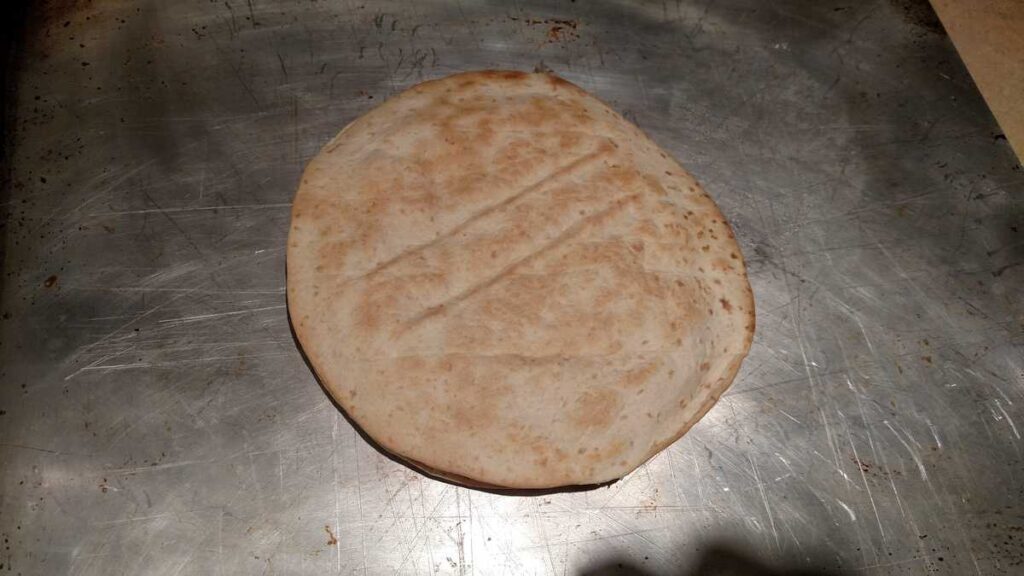 You can cut them with a butter knife, or for a really fast way, use a pizza cutter!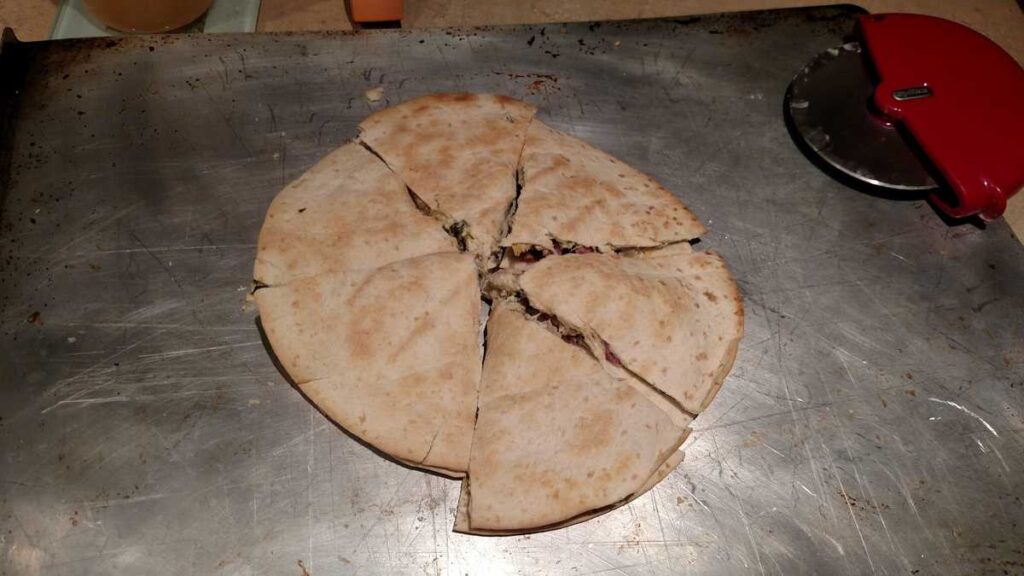 Then enjoy!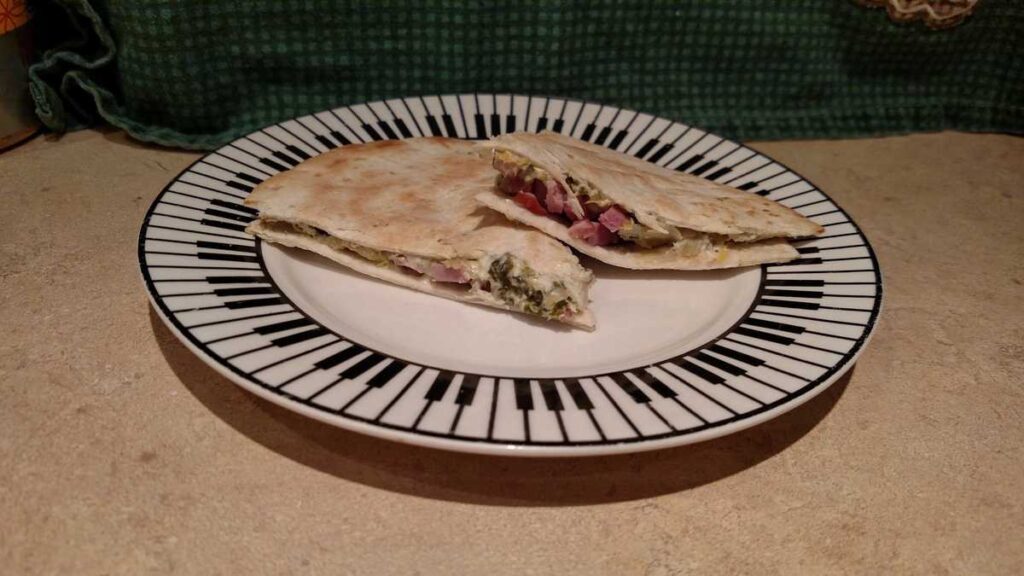 Grilled Sandwich
The next way to use leftover spinach and artichoke dip is to spread it between two slices of bread and make a grilled cheese style sandwich with it!! Mmmmm!
The way I did it this time, was as an open faced Grilled Cheese. This cute little iron skillet was a gift to me. I thought it would be perfect to make this– and it was!! I will tell you why.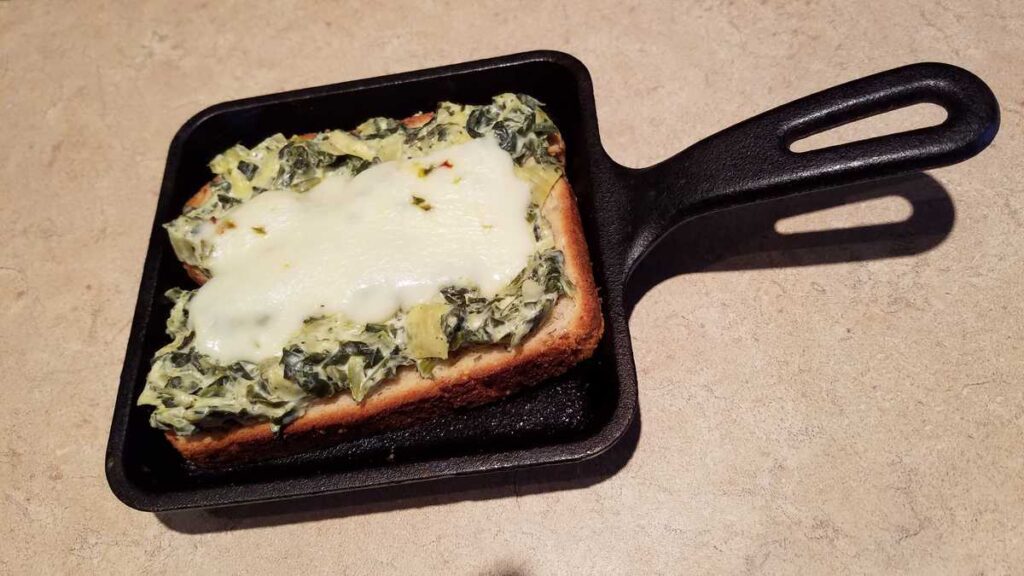 First, I spread butter on my bread just like I was making grilled cheese. I warmed up a very generous half cup of leftover dip in the microwave. Then I spread the dip onto the bread. Before the bread started to brown on the bottom, I placed a slice of pepper jack cheese on top. You can use monterrey jack or whatever you have. To melt the cheese on top— I just slipped this little iron skillet from my stovetop into my little toaster oven! I had been warming up the toaster oven, and then I turned the dial to Broil to melt the cheese. The hot iron skillet continued browning the bread. Because it was an iron skillet, it went from stovetop to oven no problem! (If you don't have a toaster oven, you can use a regular oven.) And because it was a tiny skillet, it fit right into my little toaster oven! (Again, you can just put a larger skillet into a normal oven.)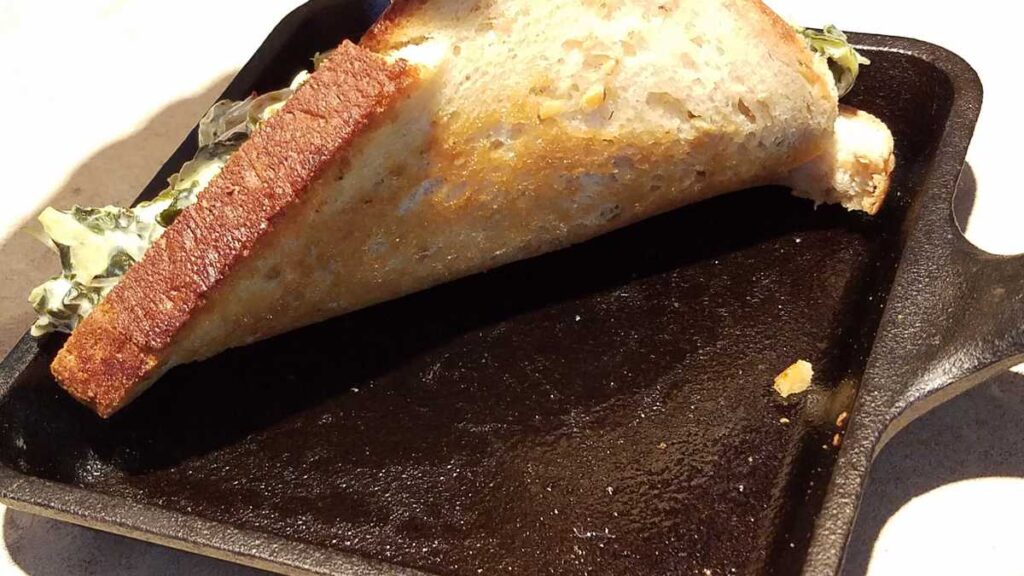 Let me tell you that this open faced spinach and artichoke dip grilled cheese sandwich was sooooo delicious!!