5 Inspirational Cross Projects
Today I am showing you some projects I have done that all have crosses in them. I do like to use crosses in my decor and food around Christmas time and Easter, and I wanted to showcase them for you here.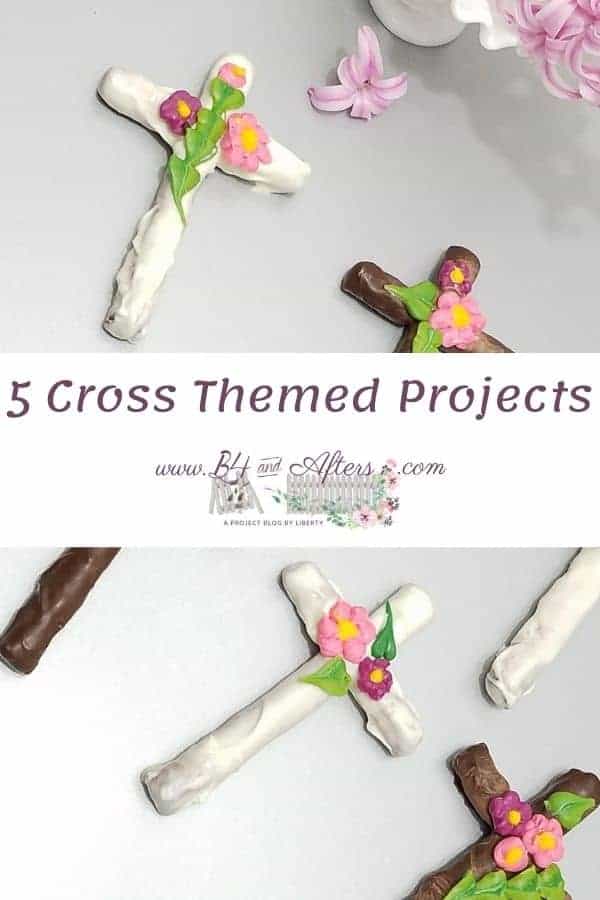 (*This post may contain affiliate links. By purchasing anything from these links, I may receive a small commission at no extra cost to you. More information is available on my
Disclosure
page.)
Did you ever stop to think that our very dates are based on the Person of the Cross? 2021 A.D. A.D. is Latin for Anno Domini, which translates to "in the year of our Lord." Nobody seems to know how it first began.
While I decorate with crosses at Easter and Christmas, I don't forget about the cross the rest of the year. What about you? Do you decorate with crosses?
When I make cut out cookies at Christmas time, I like to make some of them crosses.
I am very excited to tell you that I am now an affiliate with Ghirardelli– the maker of my favorite chocolate melting wafers for making Chocolate Covered Pretzels like the ones below. You can sign up with your email to get 10% off and buying the wafers directly from them is about half the price of Amazon! And they have some really cute Easter chocolates right now, too.
Shop Chocolates & Gifts at Ghirardelli.com!
I hope that these cross ideas of mine have inspired you! What projects have you made using crosses?