Century Farms Five Month Update
For some reason I thought I would be able to post at least one update a month on our renovations at Century Farms! Whew, what a whirlwind! Of course, now I wish I had kept a daily journal of all of the things we have been doing…
And while I've not been able to write a post each month, I have made sure to take a monthly video and lots of pictures to share one day…. but I didn't make them all public until this past week.
And so, in case you haven't seen them yet, here are the monthly videos so that you can see the progress! The newest one is of course, at the end.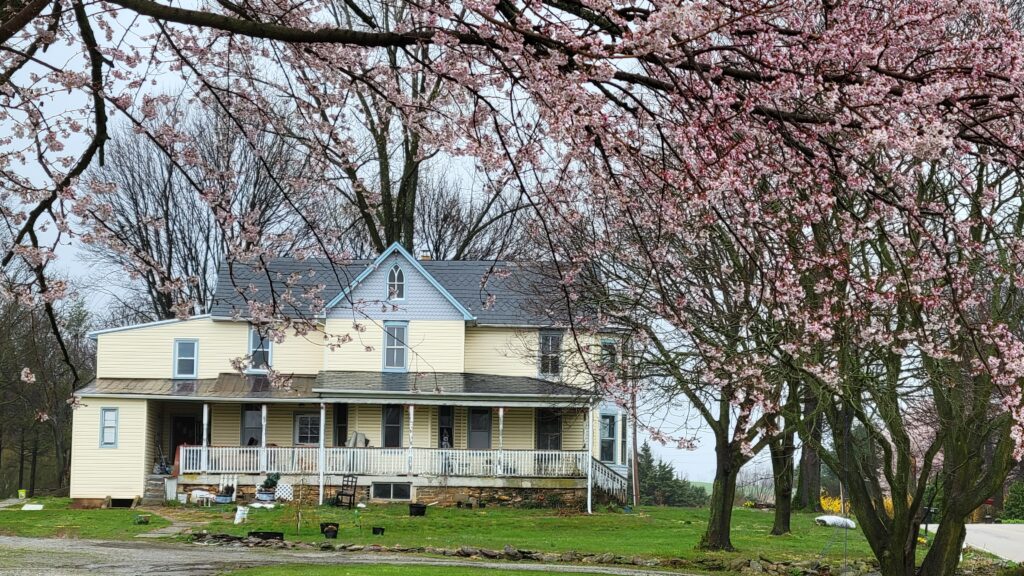 (*This post may contain affiliate links. By purchasing anything from these links, I may receive a small commission at no extra cost to you. More information is available on my
Disclosure
page.)
This video is after 3 weeks, so just before I wrote the one month update:
It was January, so it was cold! We kept the heat set at 50 degrees since no one was living there.
After One Month
I wrote this post: One Month Update.
This past month we were able to start using our 2nd bathroom because the toilet, vanity, crown molding, laundry pass through doors, and light were installed!
We've hired someone to work on our various doors and ceilings,
and it was discovered that we need to have cement poured to shore up a wall that doesn't have a support beam…. Not what we expected but it could've been worse!
The craft room ceiling and lights are done except for trim
The stairwell has been plastered
I stained and sealed 2 doors
The house feels like our own now, like it belongs to us. While it's only been 5 months, it feels like 2 years in a way. We knew that fixing it up would be a marathon, not a sprint– we just didn't know what it would feel like because we hadn't lived it before. It feels: Exhausting and exhilarating, sometimes at the same time.
We've met some great neighbors, and I look forward to hopefully hosting get togethers soon, even with everything still a mess. I'm afraid it will take at least 6 more months, maybe a year or more, until everything doesn't look all discombobulated.
I've taken many more videos along the way — Befores and Afters of course! You can find them all here: Century Farms Playlist.