Honey Bee Decal
This post contains links to affiliate websites, such as Amazon, and we receive an affiliate commission for any purchases made by you using these links. We appreciate your support!
Do you enjoy making things for other people? I do! One of the reasons I like making things for others is that it gives me practice so that I can learn to do new things, or to do old things better. I've had my Cricut Maker for less than a year, so I still have a lot to learn in that department. I decided to make this Honey Bee Car Window Decal for a beekeeper friend of mine.
The bee image is free as part of my $10 per month Cricut access subscription. I had to play with the image layers to get it exactly as I wanted it, since the layers had the wings as separate pieces. So I removed extra layers that I didn't need, and using the slice and weld tools, attached the wings to the body all as one piece.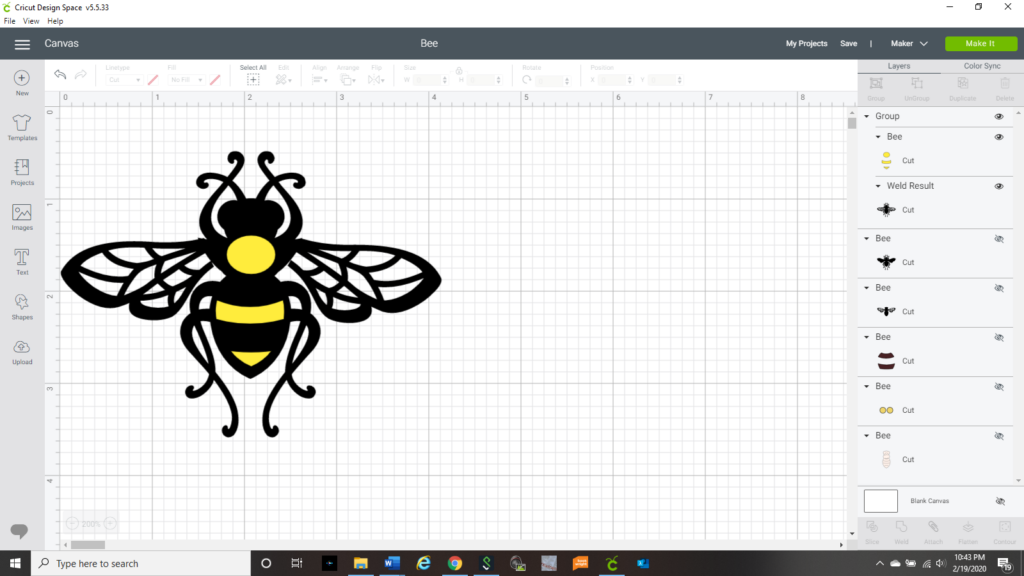 A car window decal sticker can be adhered to either the inside or the outside of a window. Mine is on the outside because my window has a very dark tint, and a decal would hardly be seen on the inside of my window.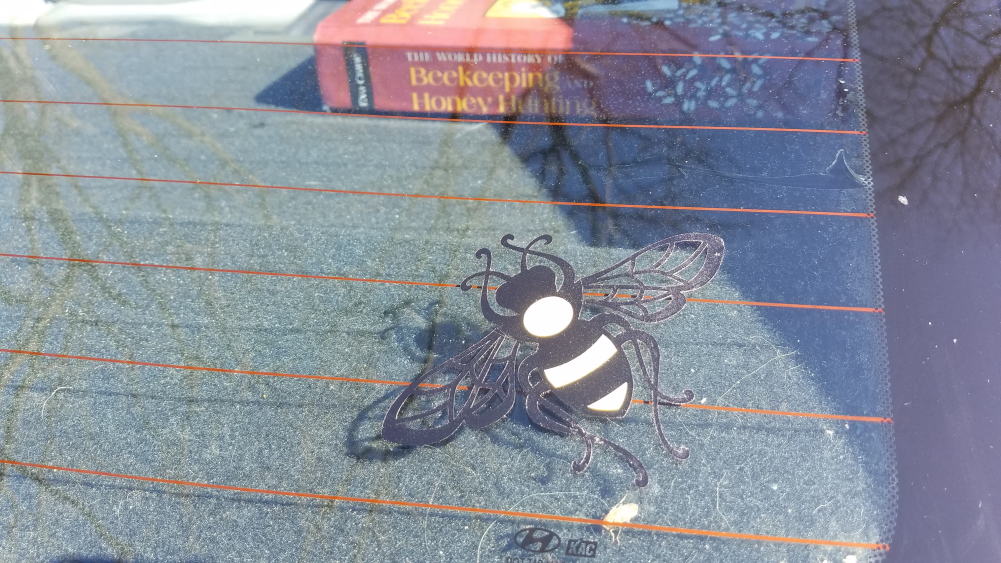 Because of the dark gray of the car's interior, it was a little hard to see the black bee. I put a piece of paper underneath to photograph it better.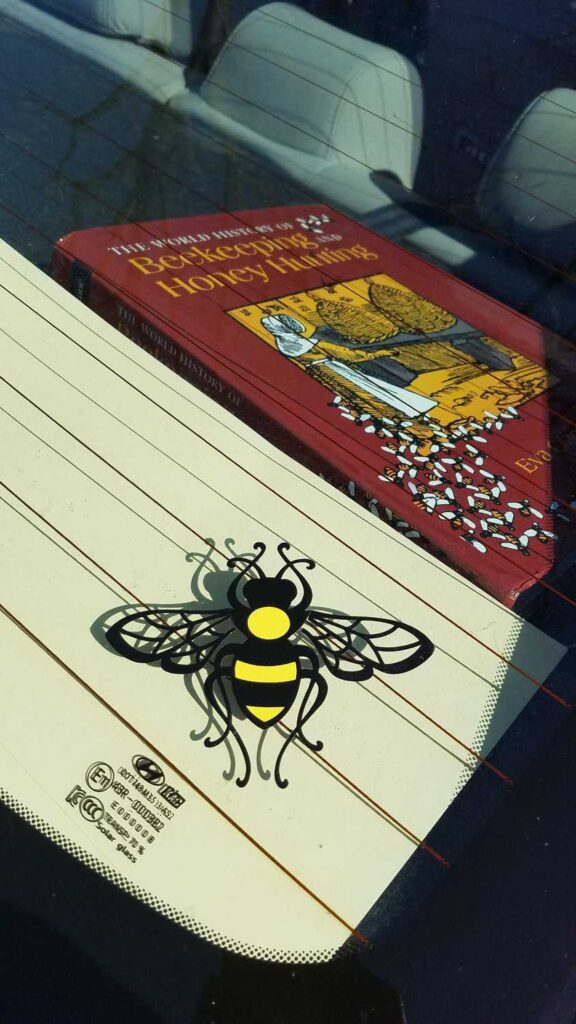 Then I came up with another idea to show off this honey bee better. I used white contact paper along with a yellow "I" and a yellow heart shape to say, "I heart bees" or in other words "I love bees."
You could make this simple design with any bug or animal for an animal lover. (I made a shirt for my daughter that has the letter "I", a heart shape, and then a horse to show that she loves horses.)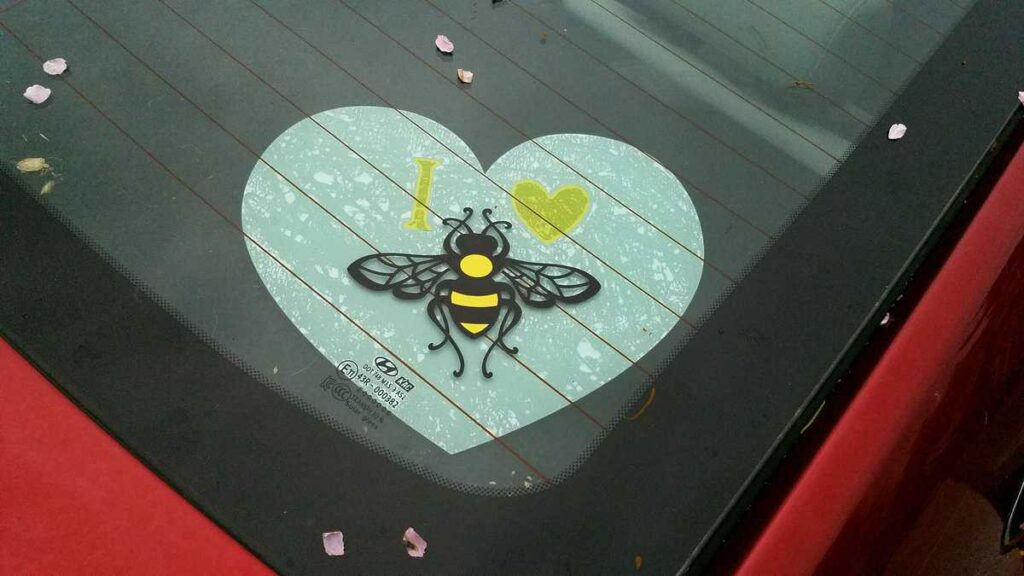 I hope that this project has inspired your creativity!
More Cricut Vinyl Decal ideas…