Easy Horse Cupcake Birthday Cake
This horse cupcake cake is one of the easiest that I ever made! I actually made this one and two others for all of the guests at my daughter's fifth birthday party. They were sooooo easy! See the other ones here and here.
Before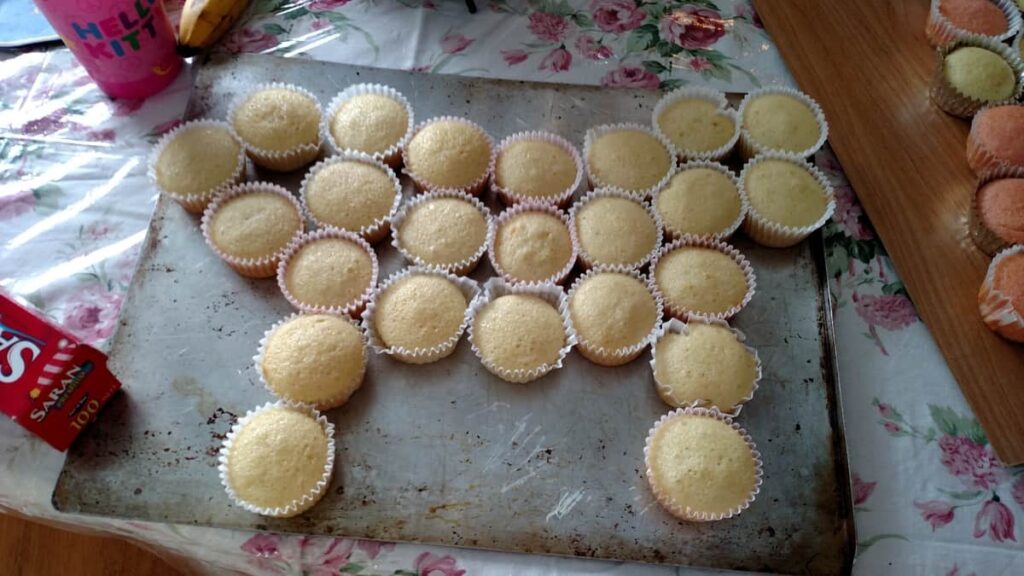 (*This post may contain affiliate links. By purchasing anything from these links, I may receive a small commission at no cost to you. More information is available on my Disclosure page.)
I followed a horse cupcake design that I had seen online. It was from the pin below:
I used 24 cupcakes to make a horse shape for this pull apart cupcake cake. Using a medium-large star tip, I frosted each cupcake individually. Then I filled in the gaps between the cupcakes with more frosting.
By the way, I like to make my own frosting. I can barely stand the kind they sell in the stores– have you ever looked at the ingredients?!
My Frosting Recipe:
1 lb butter, softened
8 oz cream cheese, softened
21 oz powdered sugar
1 TBLSP vanilla
1 TBLSP milk
Blend it all together and add in some coloring. The cream cheese really adds to the flavor, and makes the frosting so creamy and easy to decorate with.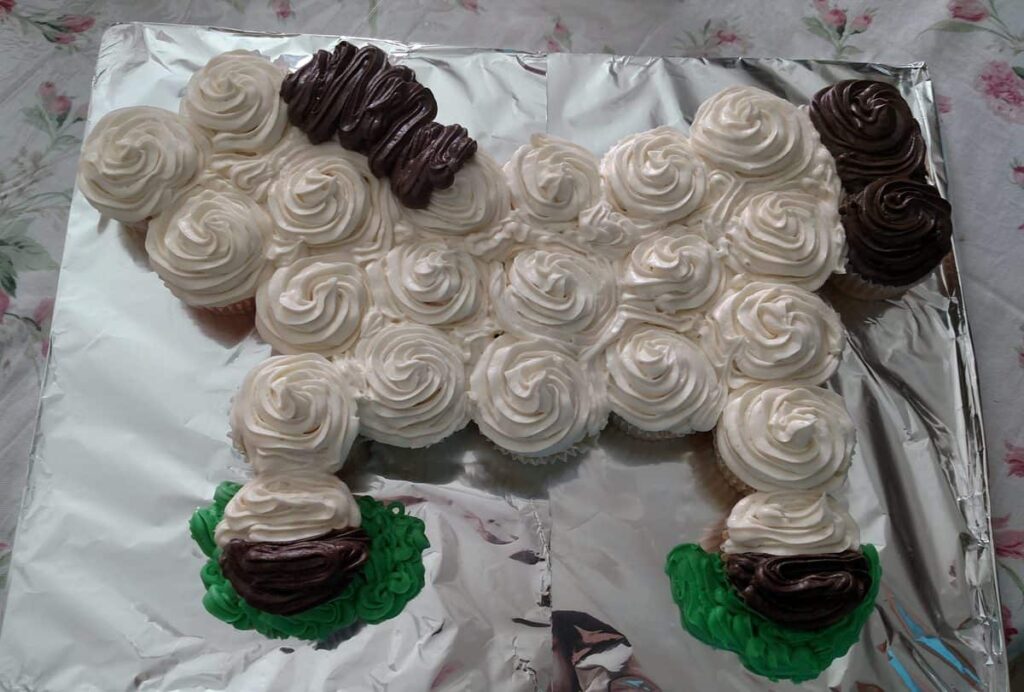 It was so much fun to add the grass, and the little pink rosettes. I added an edible pearl to the center of each small pink flower. I think next time I would add just one more cupcake to the tail. Of course, if this was a horse birthday cake for a boy, don't add the flowers.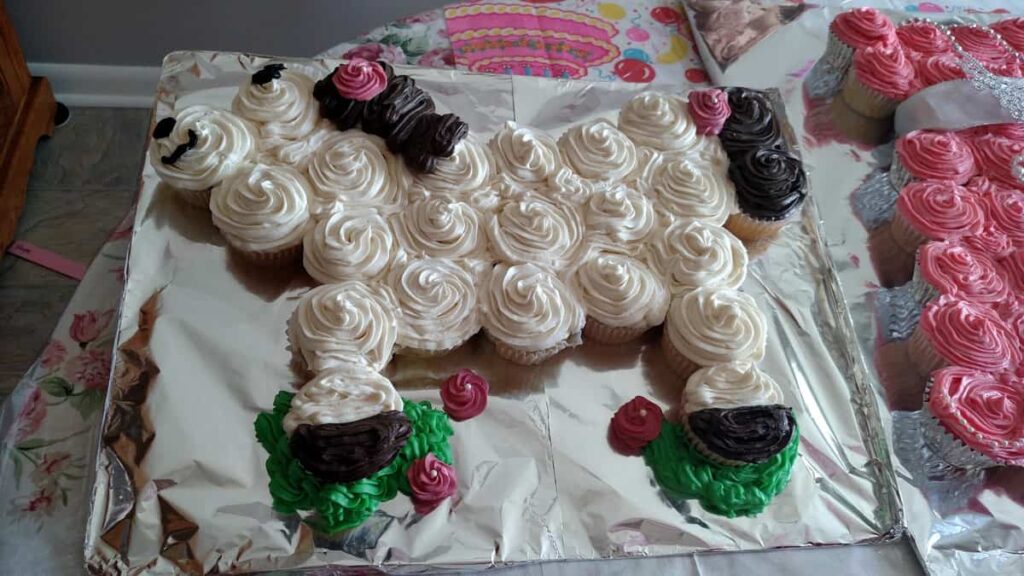 This horse cupcake cake was sooo easy to make, and it was delicious!
Horse Pull Apart Cake, AFTER!!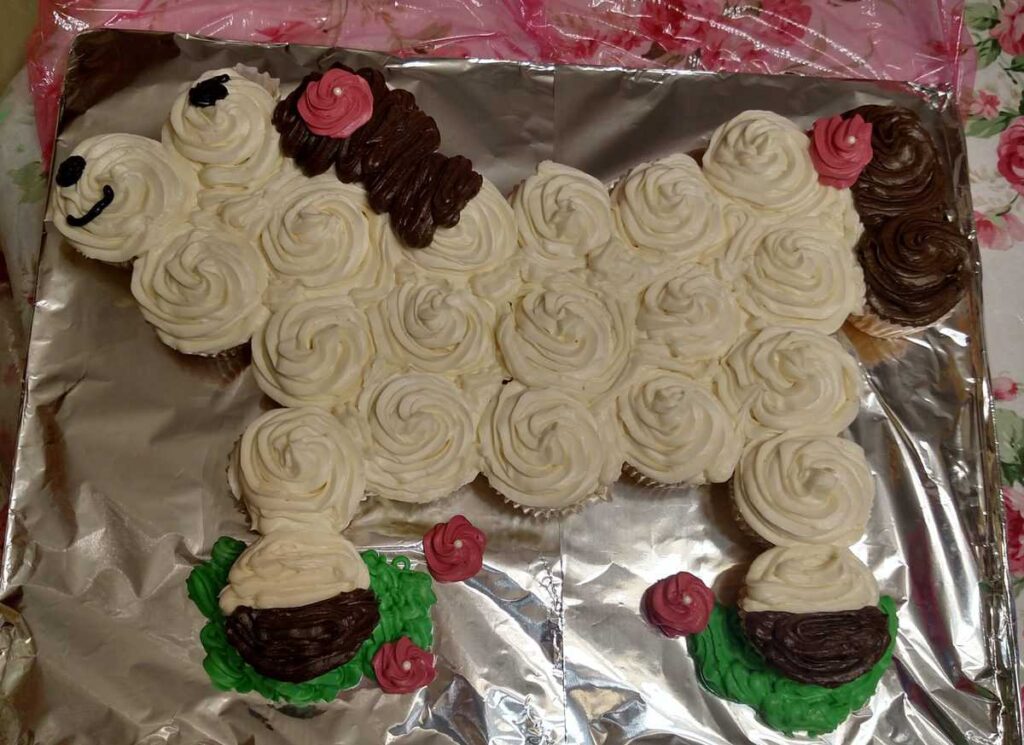 To see a completely different kind of horse cake that I made, click here.