Easy Princess Dress Cupcake Birthday Cake
This cupcake cake is one of the easiest that I ever made! I actually made this one and two others for my daughter's fifth birthday party. They were sooooo easy! See the other ones here and here.
Before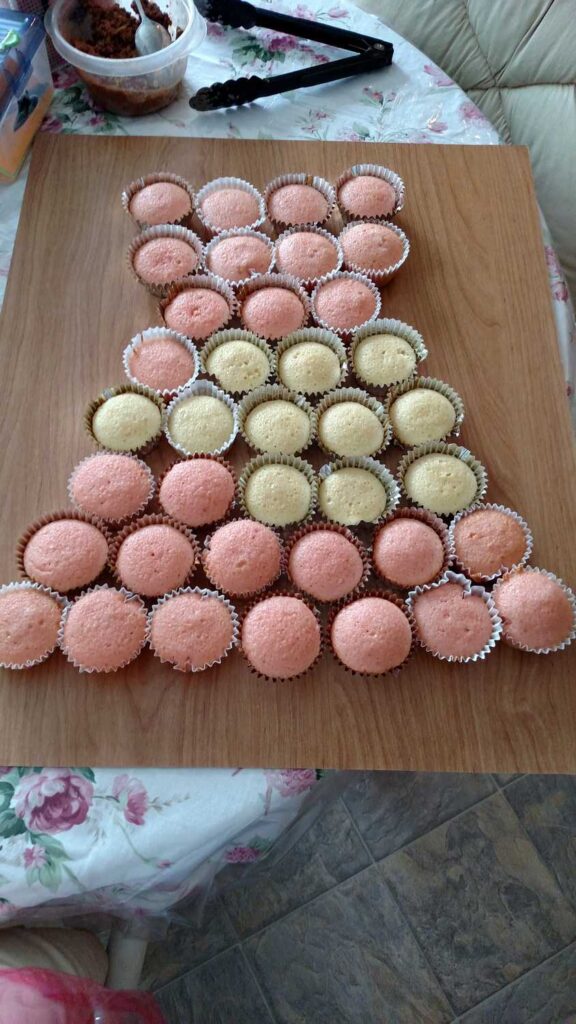 (*This post may contain affiliate links. By purchasing anything from these links, I may receive a small commission at no cost to you. More information is available on my Disclosure page.)
I love cupcake cakes. They are sooo easy! For my daughter's fifth birthday, I made this princess dress cupcake cake. It was one of three cupcake cakes that I made for this occasion! I told you they were easy! I started with 38 strawberry and vanilla cupcakes, and arranged them in a dress pattern.
Then I frosted each cupcake individually. As I went along, I filled in the gaps between the cupcakes with more frosting.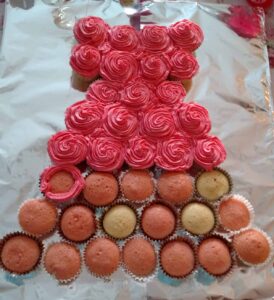 I bought the necklace and the wand from the Dollar Tree. I bought the crown from Claire's, hoping that a more expensive metal one would last awhile (but it broke pretty quickly anyway). I already had the silver ribbon that I used for the sash.
AFTER!!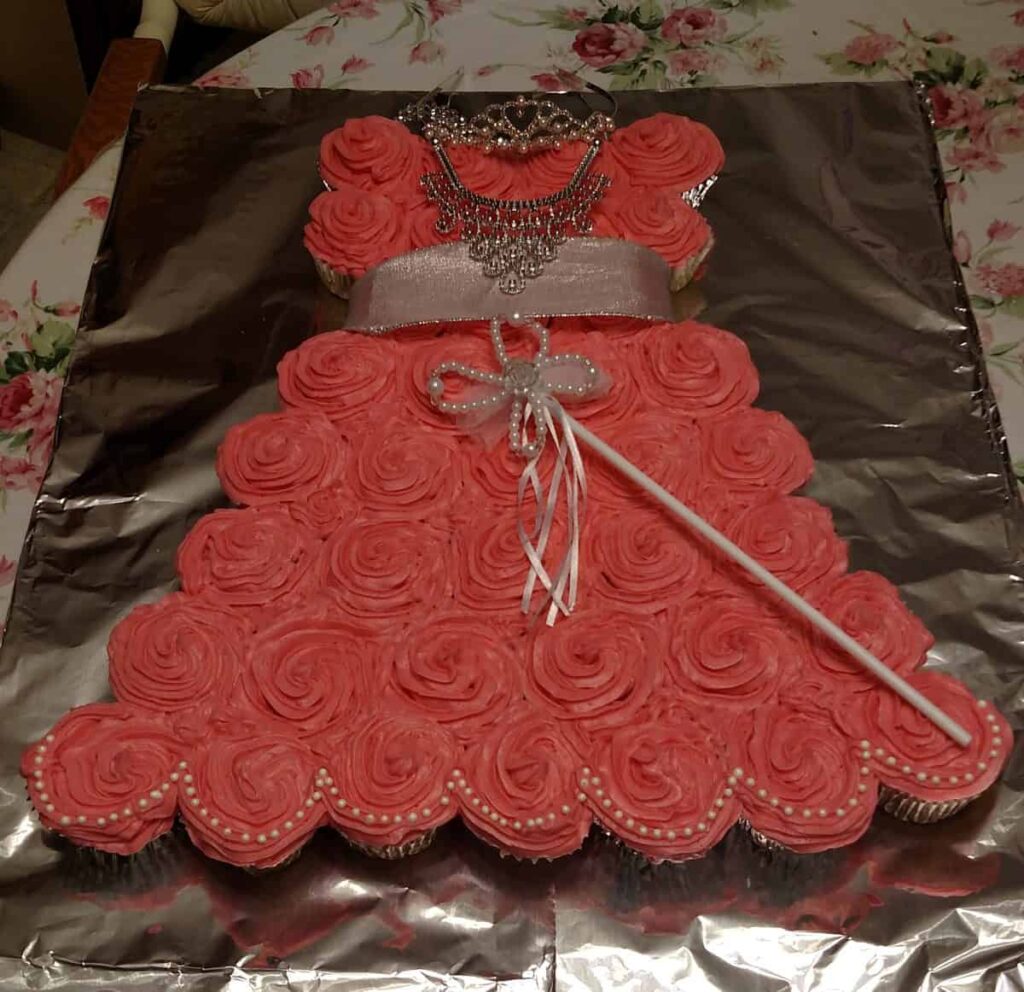 I put little edible pearls along the bottom of the dress.
This cupcake cake was sooo easy to make! I've seen other pictures of them made in all white for a bridal shower. This cupcake dress would be pretty in any color!