Around twice a month on Saturdays I am quickly showing you several projects that I have tried. Other people have already given the instructions, so I will link you over to theirs.
My goal is to share links to recipes and Pinterest ideas that I have tried, and then to let you know how it worked out for me when I tried it. It might be a success, or it might be a flop. Perhaps you would like to know if I have tried something in particular? Let me know! If I haven't tried it yet, maybe I will, and then I can let you know how it went.
I had seen this pin for adding feet to a cabinet to make builder grade cabinets look a little fancier:
https://www.pinterest.com/pin/94153448444946036/
The feet I bought were a little too long, so I tried to wait patiently until my husband cut them shorter…. Then I painted them to match the cabinets.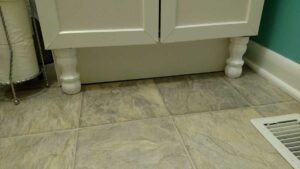 (*This post may contain affiliate links. By purchasing anything from these links, I may receive a small commission at no cost to you. More information is available on my Disclosure page.)
I think it does make the bathroom look a little fancier, and adds a very nice touch.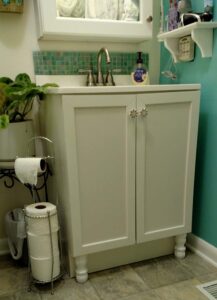 I saw this pin for a Free Pattern to make a cute little crocheted basket.
https://www.pinterest.com/pin/94153448440256619/
I made the smaller size. It doesn't take very long to make. As you can see, I used variegated yarn. It is 100% cotton, the kind that you use to make dishcloths.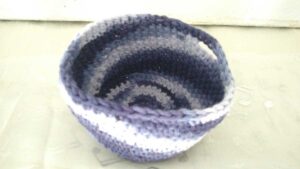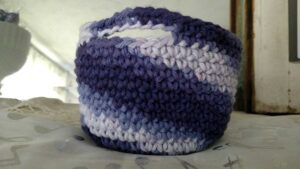 https://www.pinterest.com/pin/94153448432964559/
I had my first front load washing machine for four years, and didn't know that I was supposed to be draining and cleaning out the pump every month. If I had known, perhaps my machine would have smelled better!! I'm glad I saw this pin in time to use it on my second (and current) front load washer.
The post shows every detail of what to do so I won't rehash it here. Just click on the link in the title above.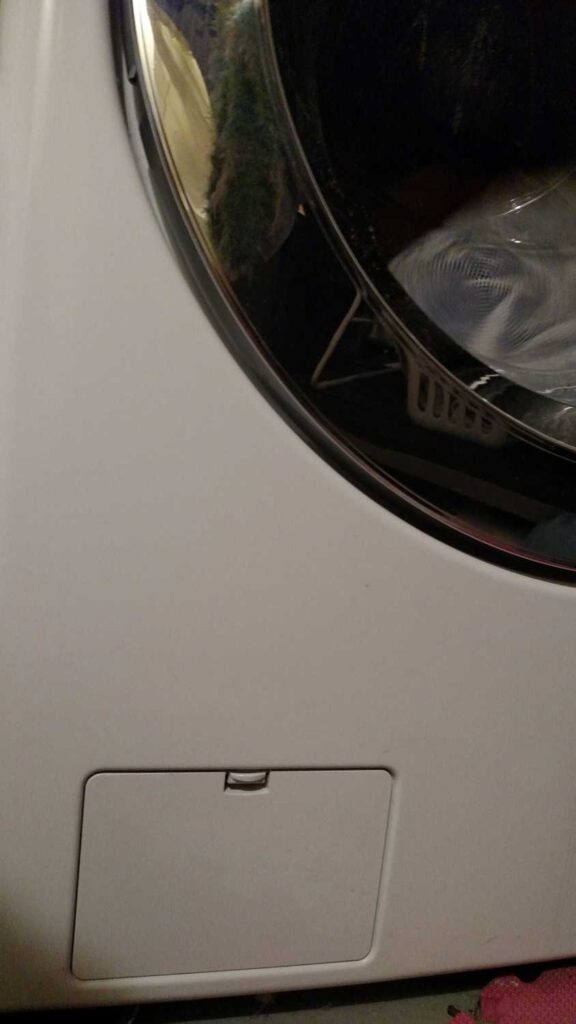 I hope that you have enjoyed this week's edition of Saturday Snippets. Enjoy the rest of your weekend!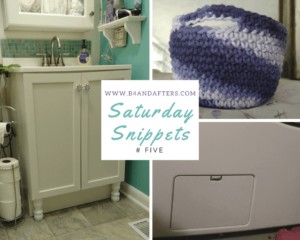 SaveSaveSaveSave
SaveSave
SaveSave
SaveSave
SaveSave