Graham cracker cookies are a quick and easy way to diy your own sandwich cookies using store bought or homemade frosting.
Have you ever made your own sandwich cookies? Did you know that they are very easy to make using graham crackers?
When my kids were small, they loved eating graham crackers in the car for a snack. They still enjoy them on occasion. When I remembered these graham cracker cookies from my childhood, I was glad to find that my kids enjoyed them, too.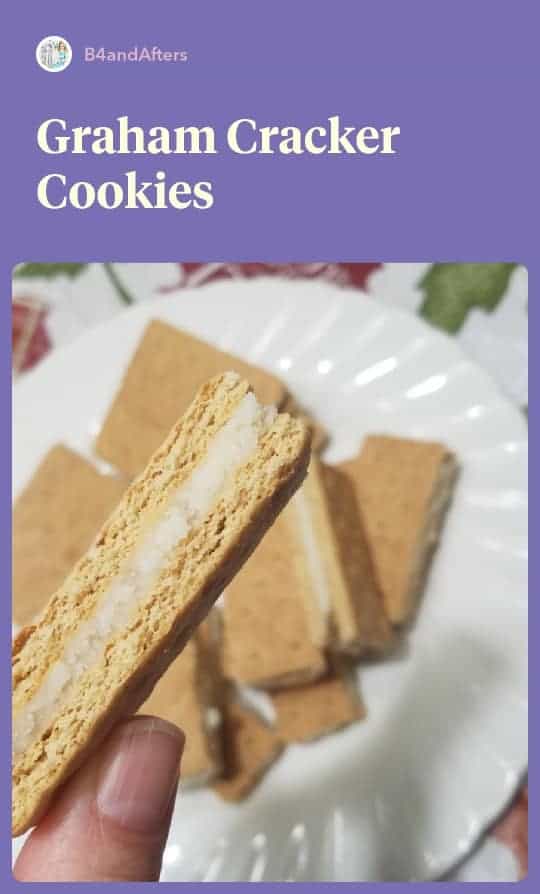 (*This post may contain affiliate links. By purchasing anything from these links, I may receive a small commission at no extra cost to you. More information is available on my
Disclosure
page.)
They are good whether you use vanilla or chocolate frosting. At first, they will be crunchy. But after storing them overnight, the cracker softens quite a bit.
1
Ever wonder what to do with leftover frosting?
2
Spread it on graham crackers. After a day in a sealed container, they become soft.
3
Homemade sandwich cookies taste great with vanilla or chocolate frosting.
4
Break them into quarters if you like.
5
For a sweet and salty option try using ritz crackers instead of graham crackers!
6
They are also good dipped in milk! Enjoy!