Easter Marshmallow Peeps House
*This post may contain affiliate links to websites such as Amazon. By purchasing anything from these links, I may receive a small commission at no extra cost to you. More information is available on my Disclosure page. I appreciate your support!
Enjoy seeing how I made a Marshmallow Peeps house! It was pretty easy, and you have so many options for the roof, the walls, etc. It's a fun change from the Christmas gingerbread houses, with bright spring colors.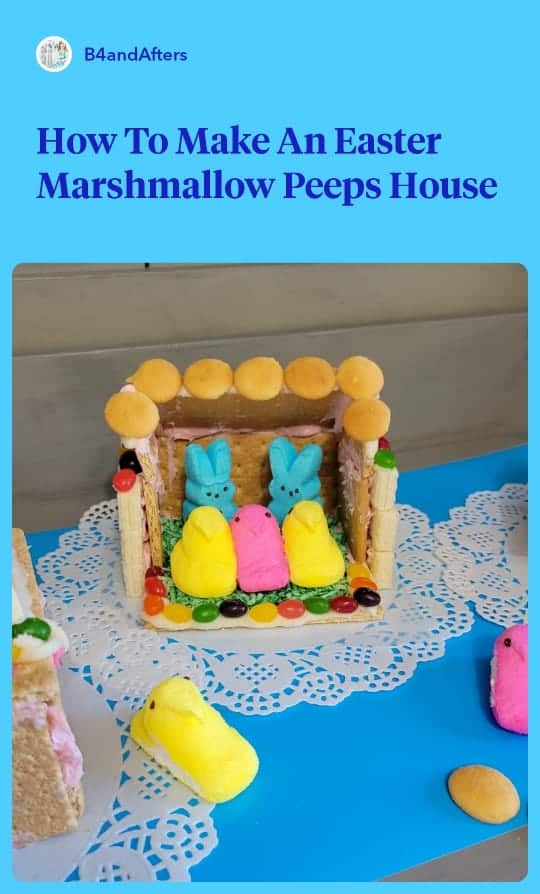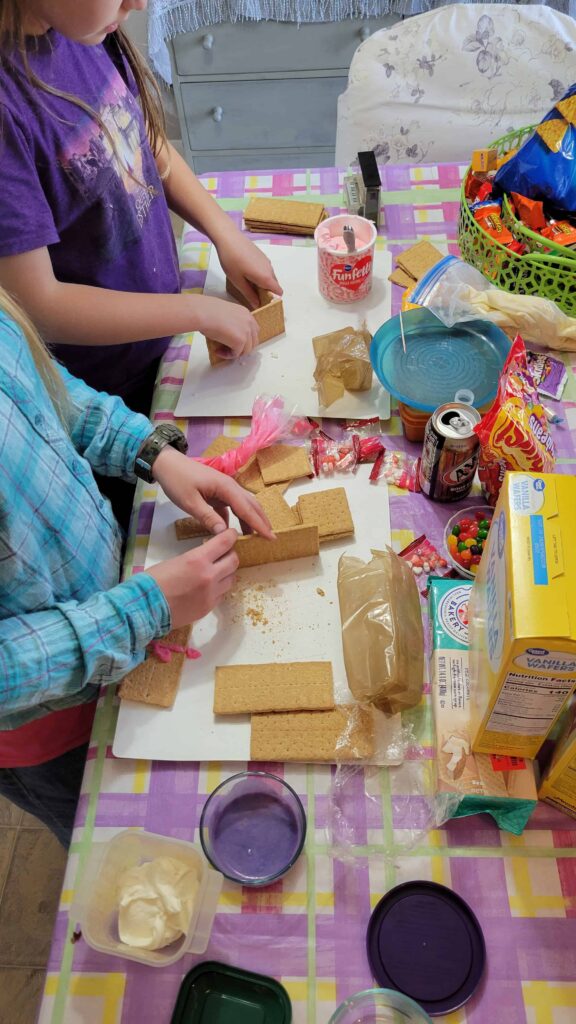 I've been wanting to make an Easter Peeps house (like a gingerbread house, but for Easter instead of Christmas) for a long time.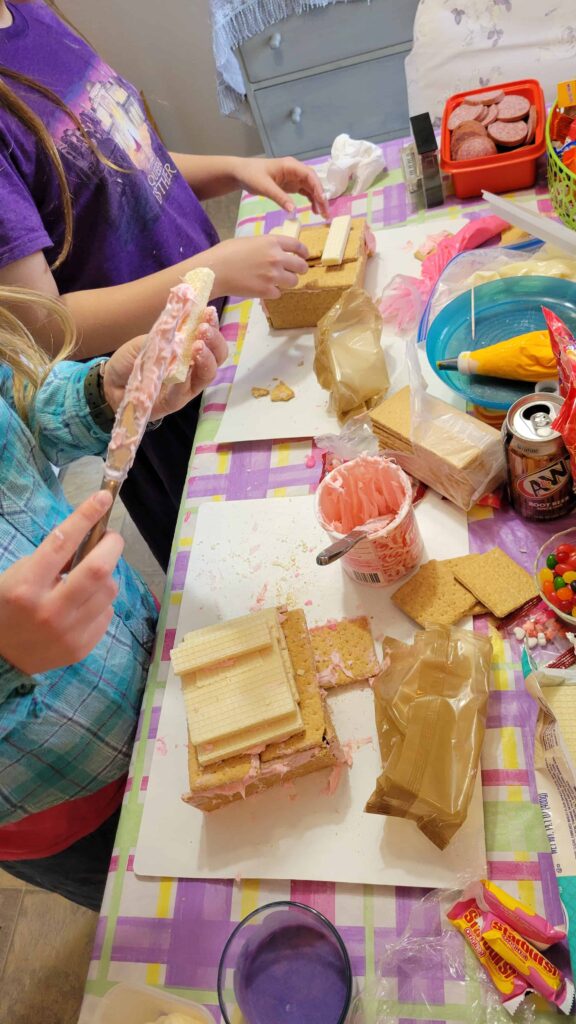 So when my daughter and her friend said they would join me in creating some Peeps houses, I was thrilled! I had collected the ingredients we needed.

I cut some triangle graham crackers so the roof could sit at an angle. I reused wax paper from a cereal box underneath. It will help me move it later.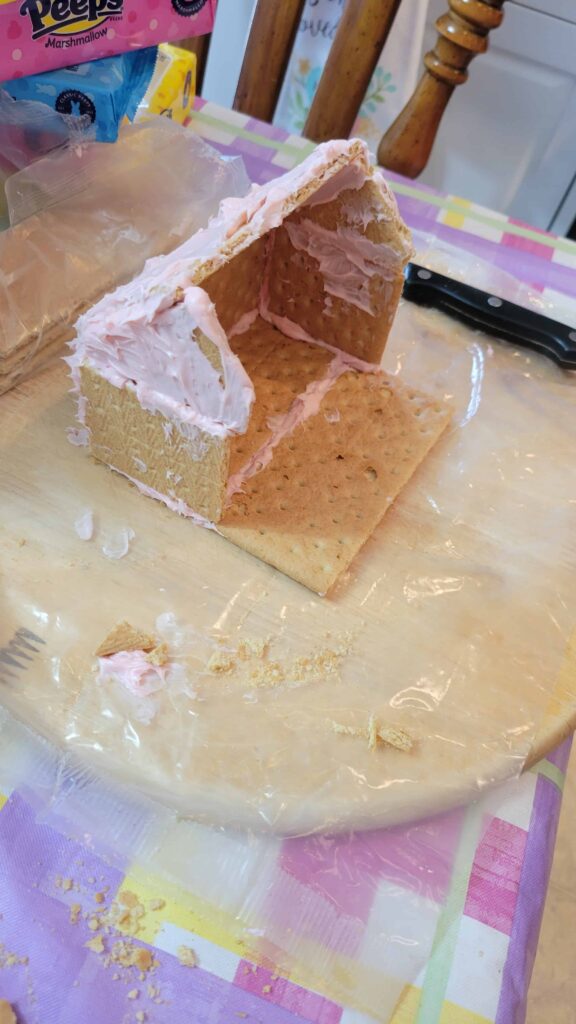 I put an extra graham cracker in front so that my Peeps would have plenty of room to sit.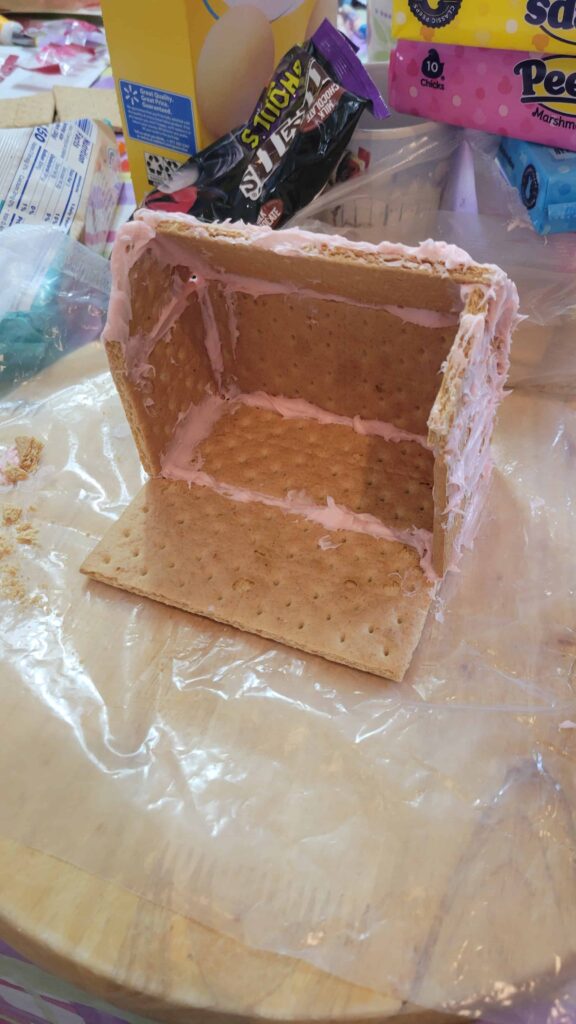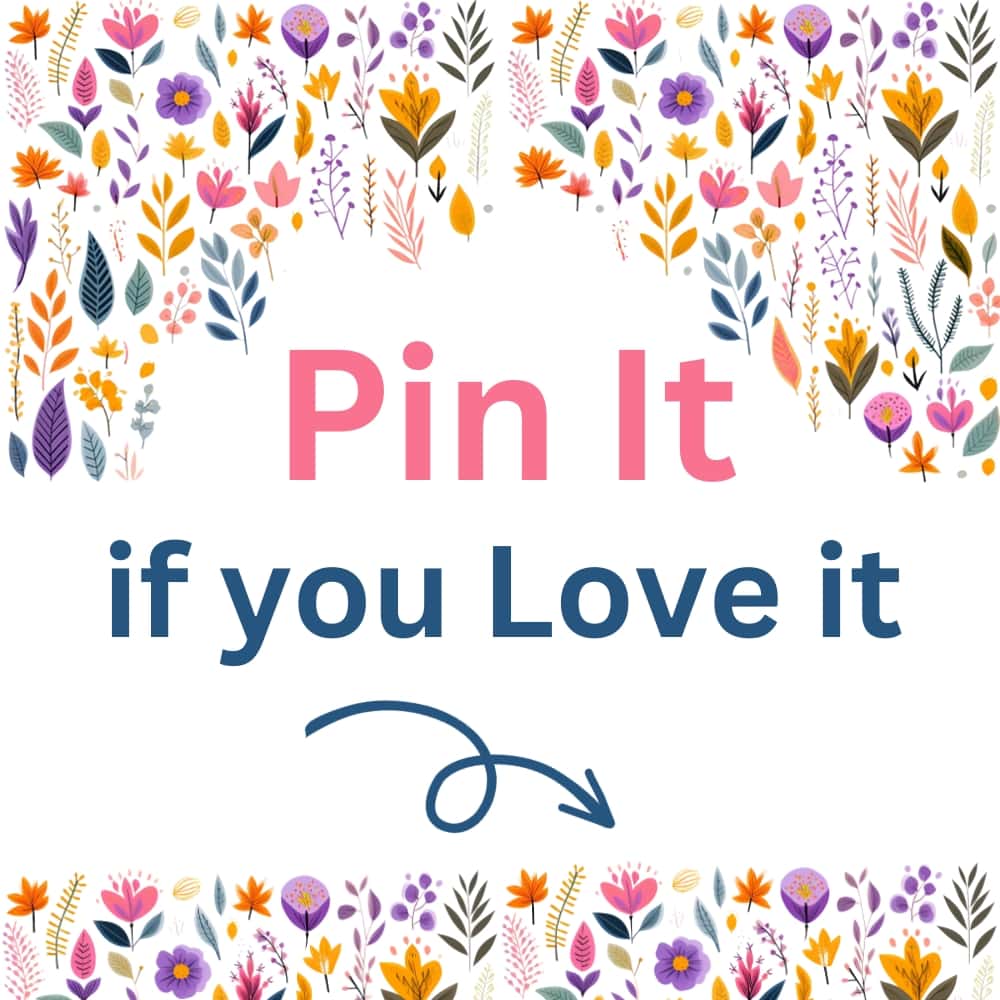 I knew that I would be attaching shingles, so I spread the cracker roof with frosting before assembling the house. Chex cereal is what I used for the shingles. Start with the bottom row, working your way up to the top row.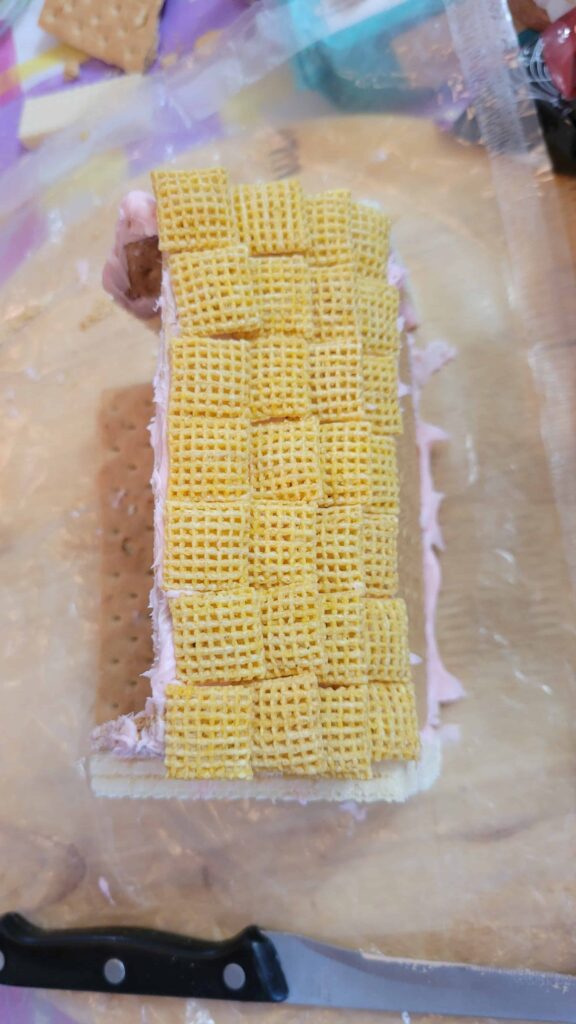 I used miniature vanilla wafers to finish off the roof edge.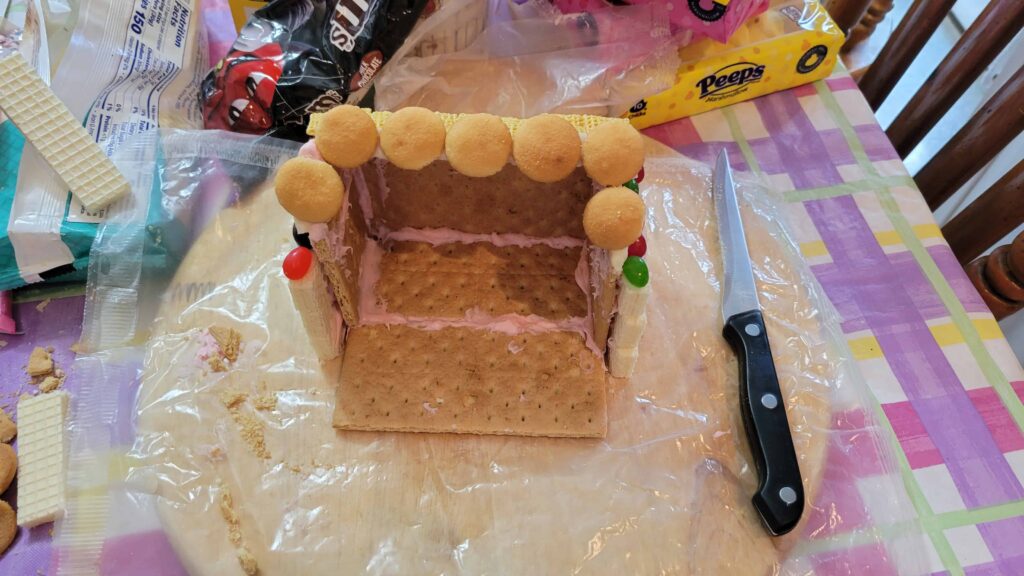 To reinforce the side walls, I added sugar wafers on the outside. Then I topped them with jelly beans.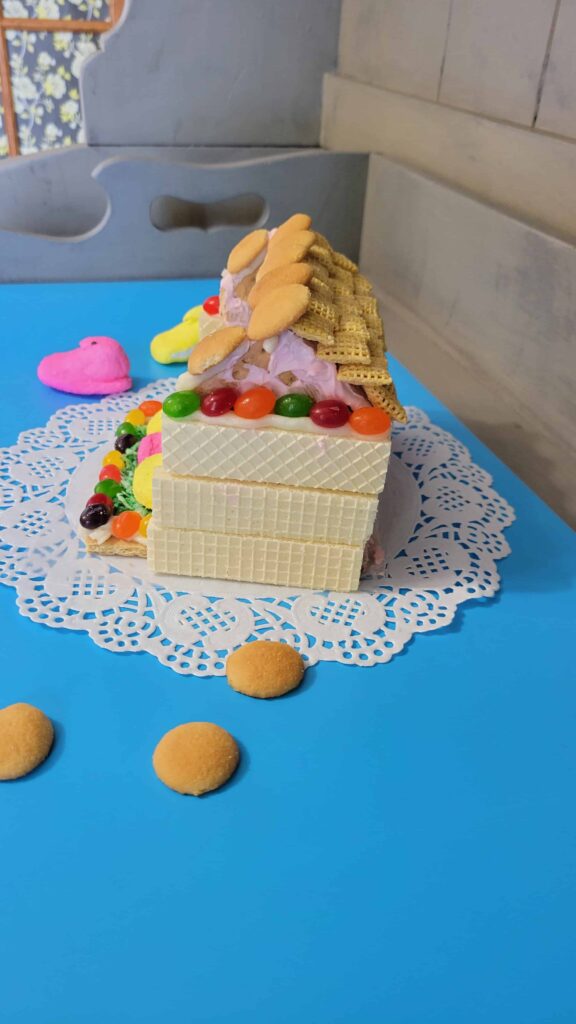 The grass is shredded coconut with a few drops of green food coloring stirred in. The last thing to add is, of course, the bunny and chick Peeps!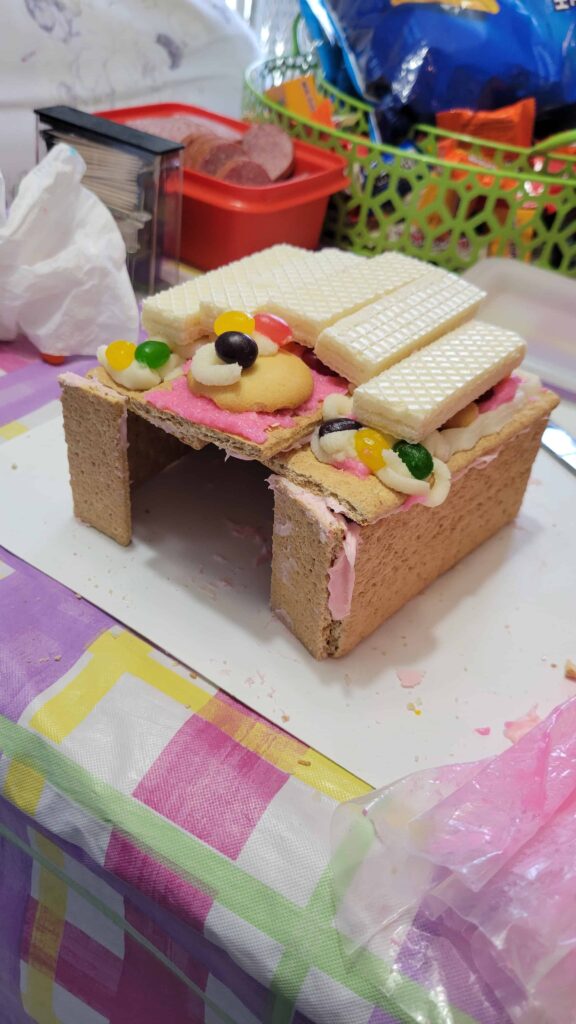 Enjoy being creative! Look at all the pictures below for some ideas. And here is a *Tip! If you can keep the ants from getting to your Peeps house, it will harden and you can use it again next year! Just add fresh Peeps! And be sure to store it so the ants won't find it. I suggest shredded paper crinkles to help keep any moisture from the house.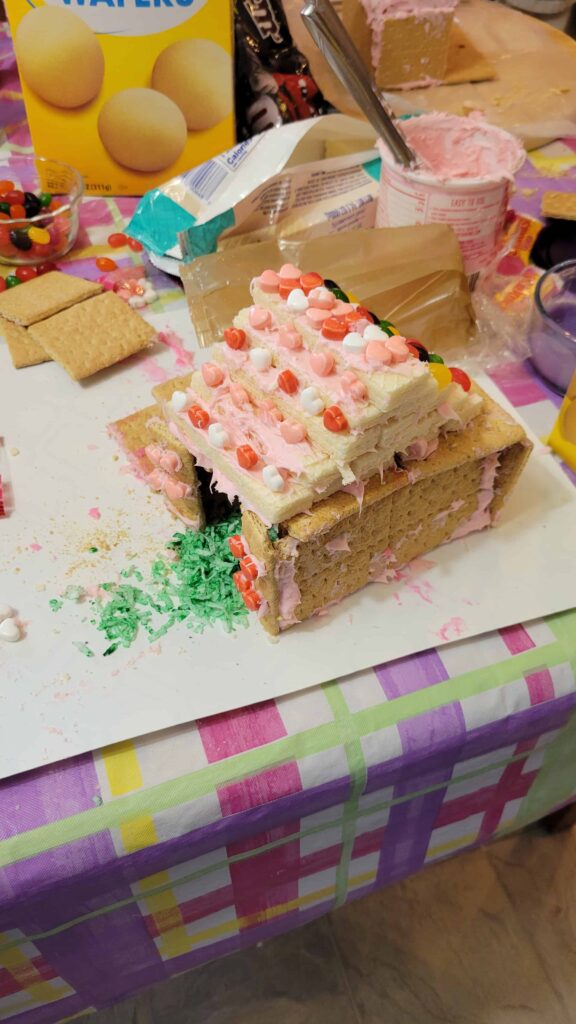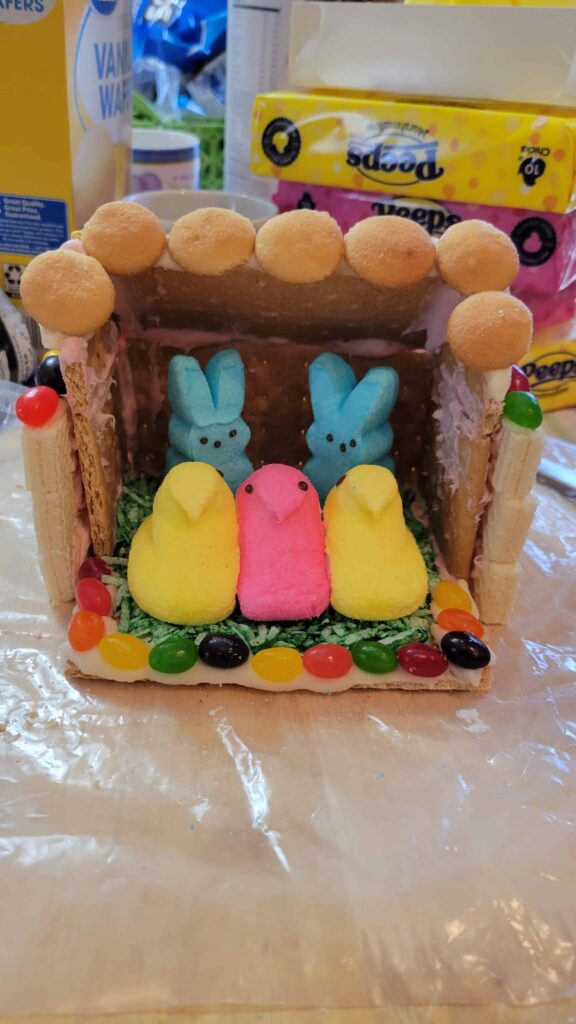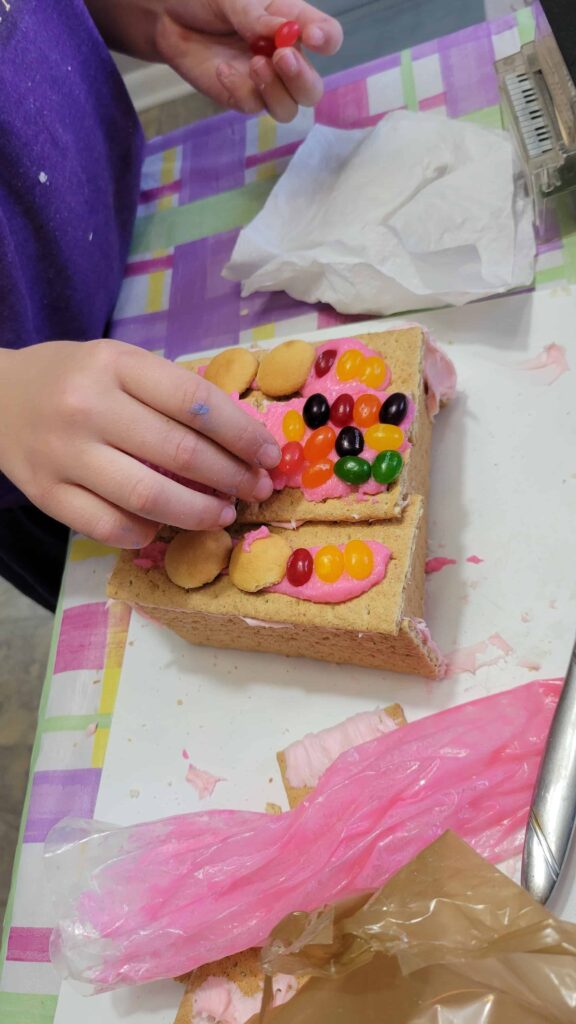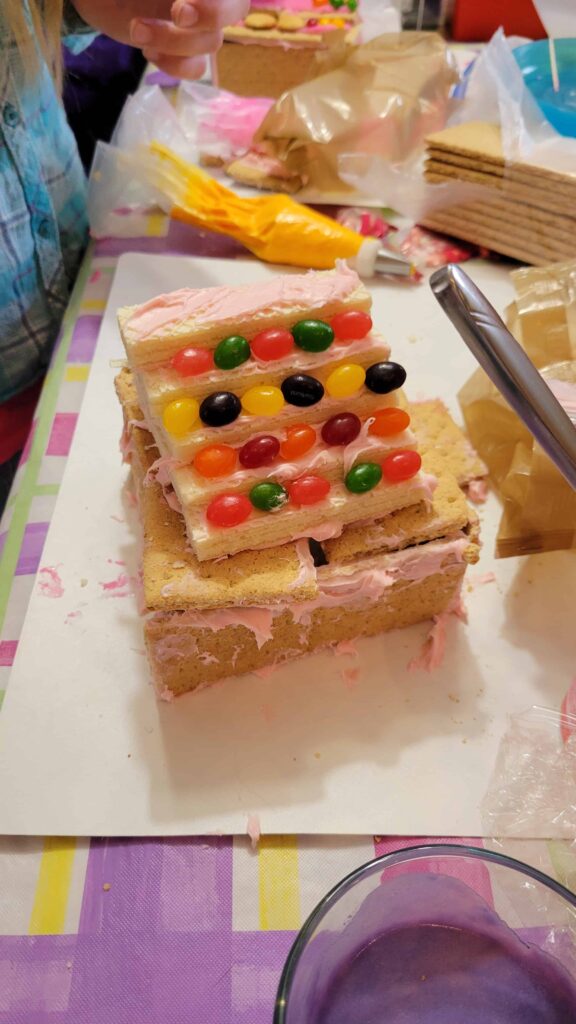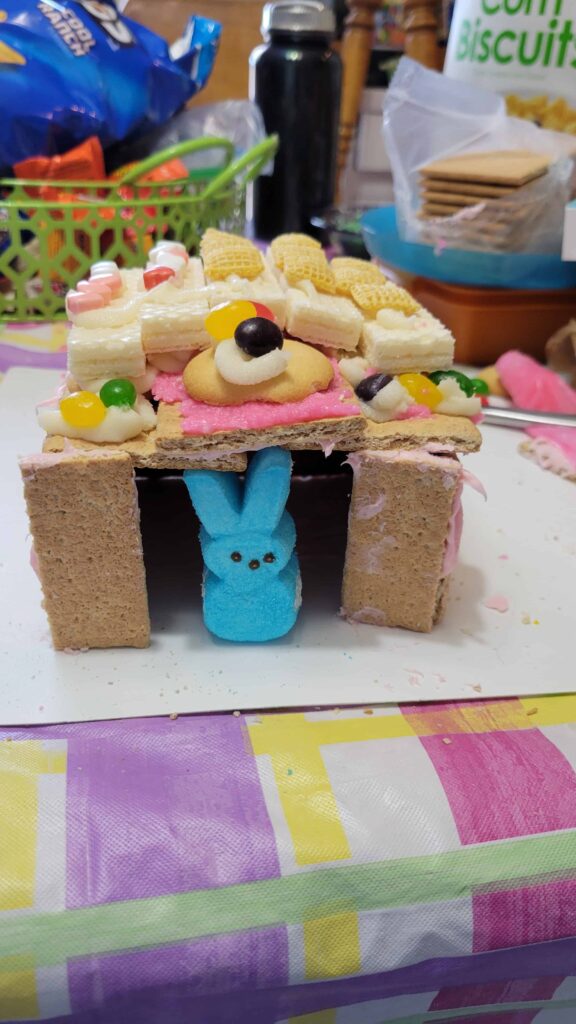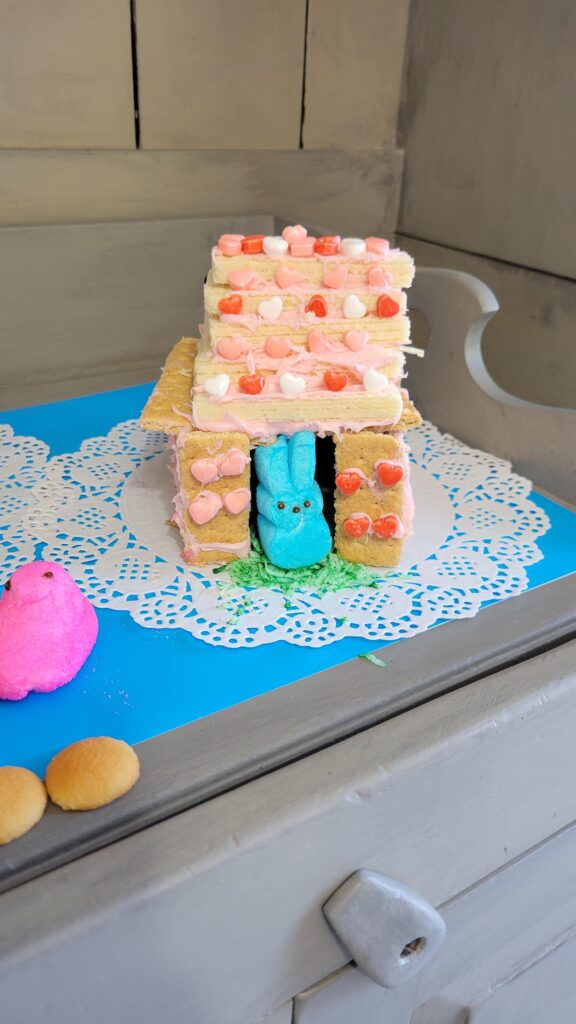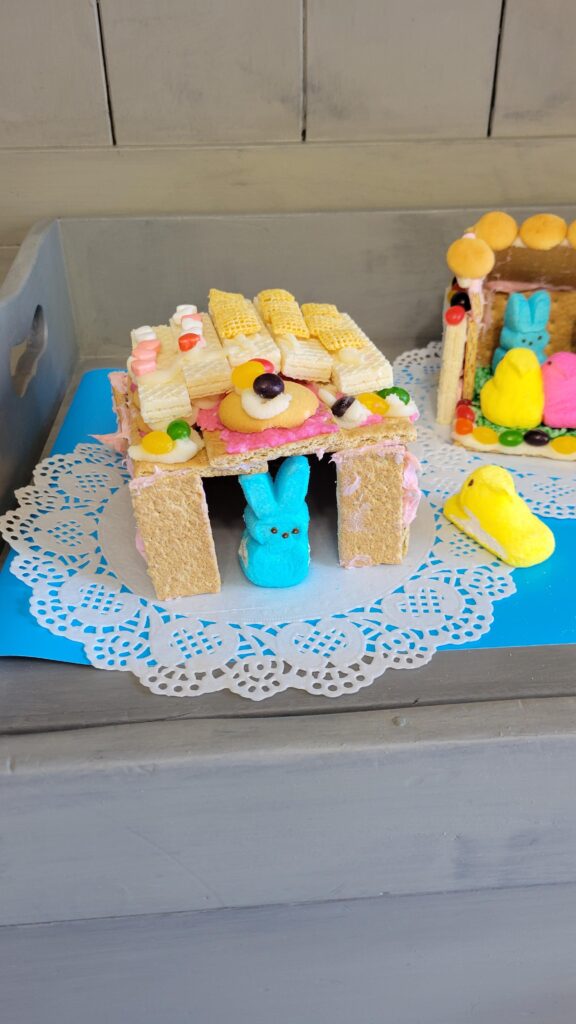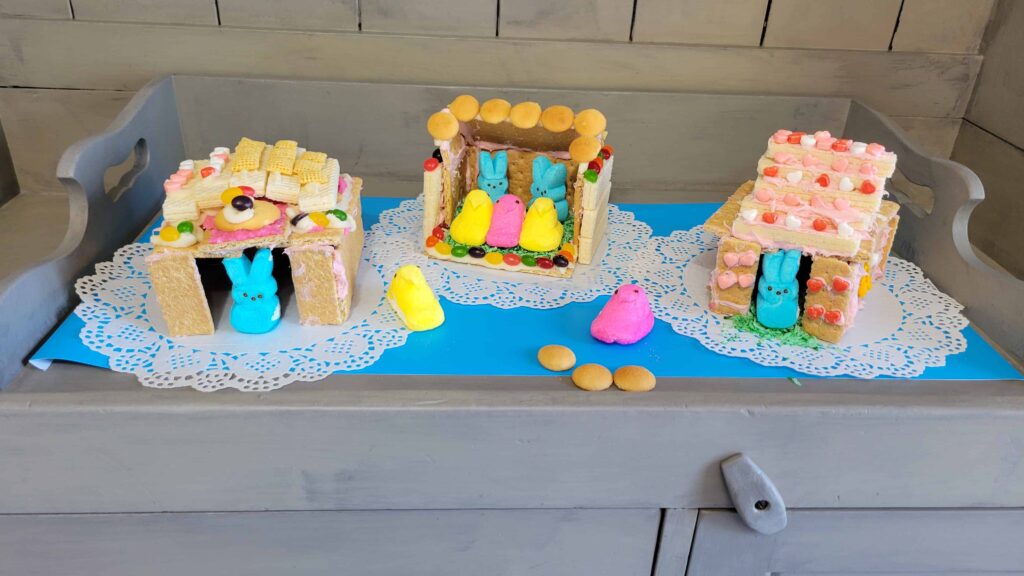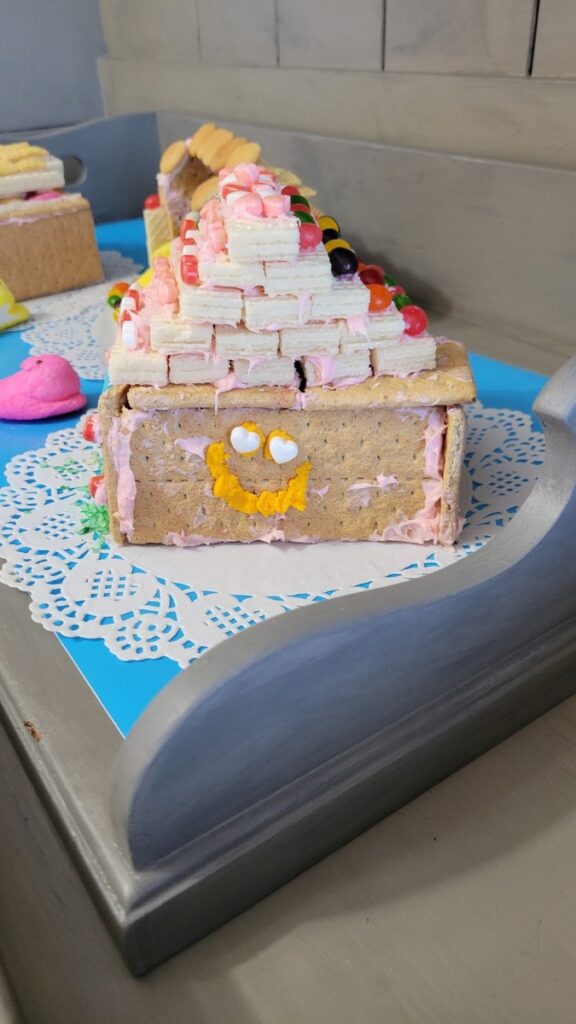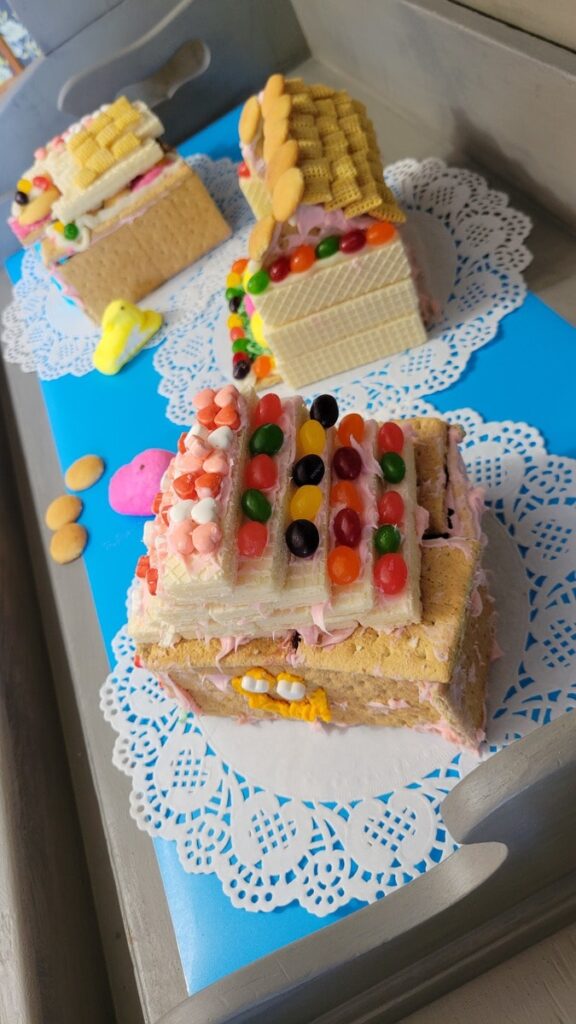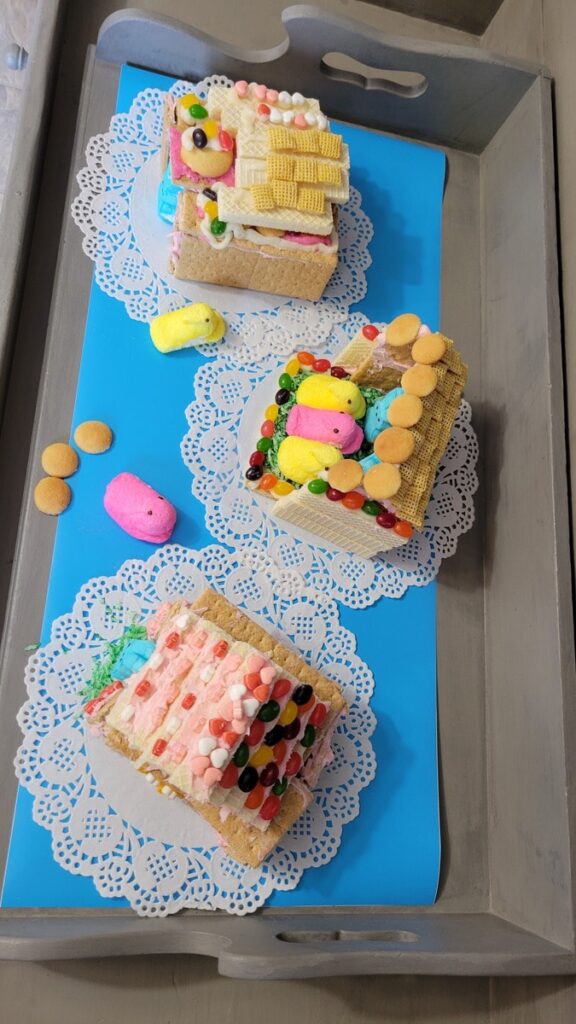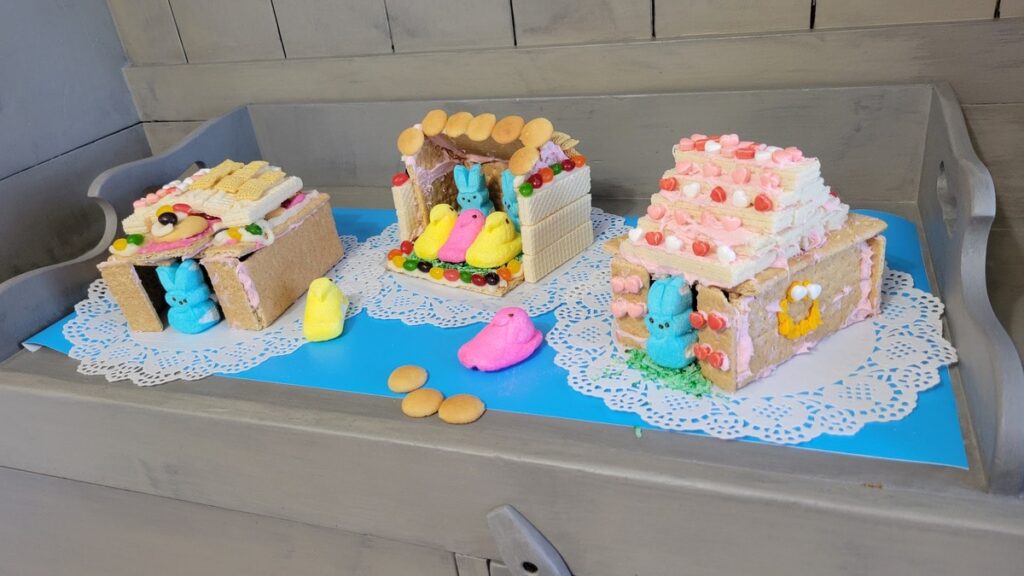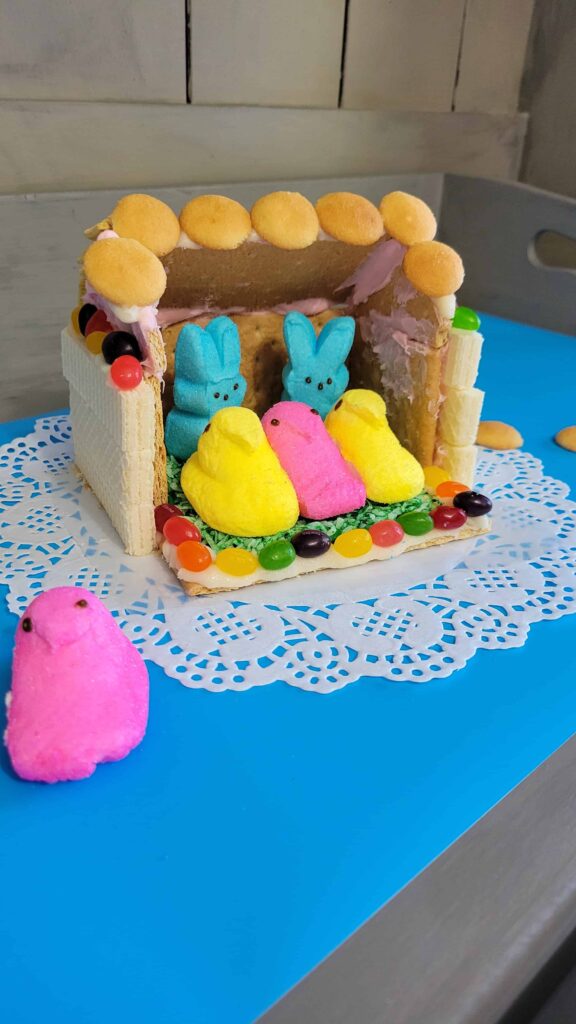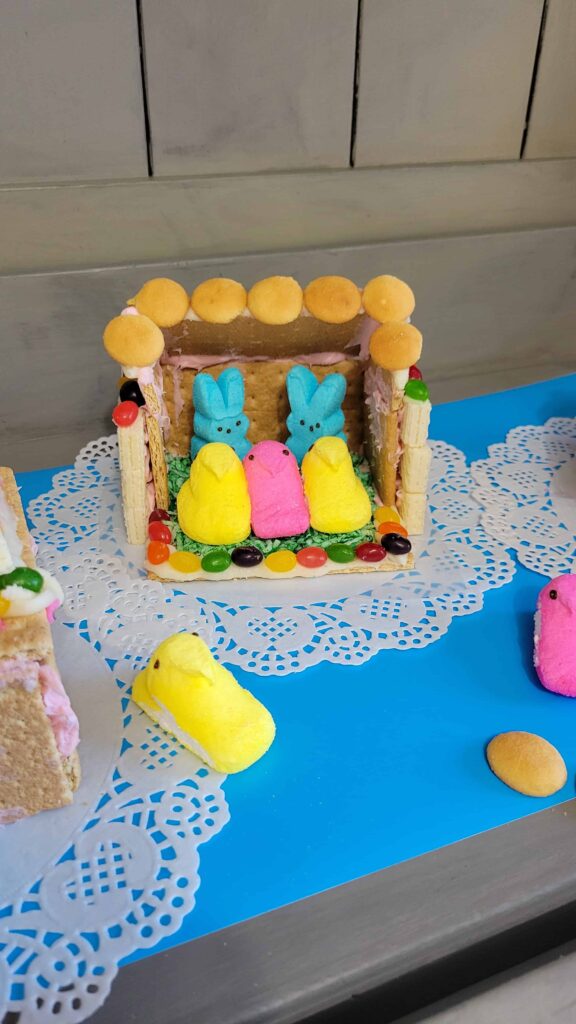 Making our Peeps houses was so! much! fun!