Right at the bottom of the basement stairs, there is an air conditioner coolant pipe. It is in a very inconvenient place on the wall.
Before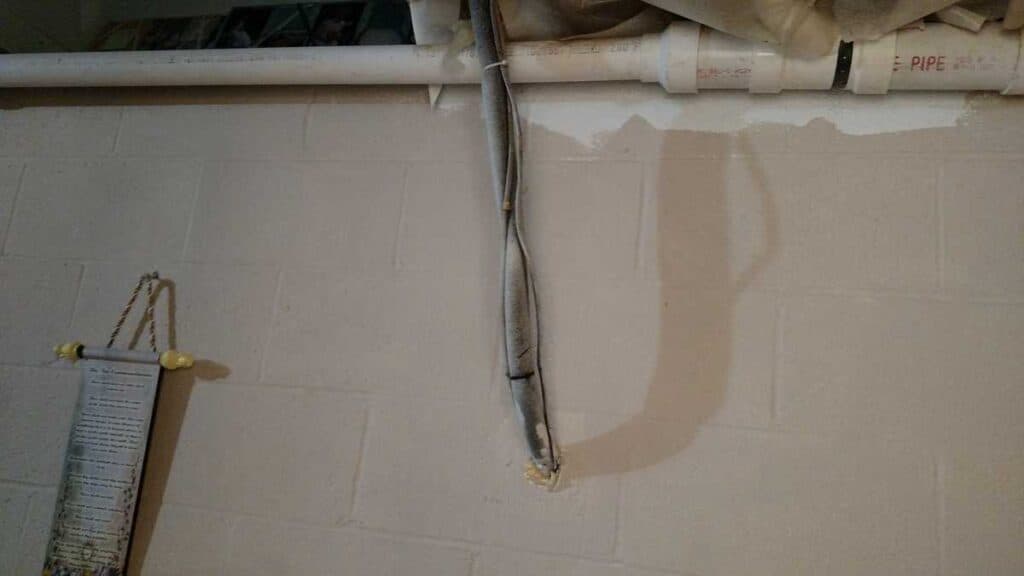 Someone challenged me to find a clever way to either hide it or disguise it, and I think I did! I looked online for ideas, and then came up with my own idea, using materials I already had on hand.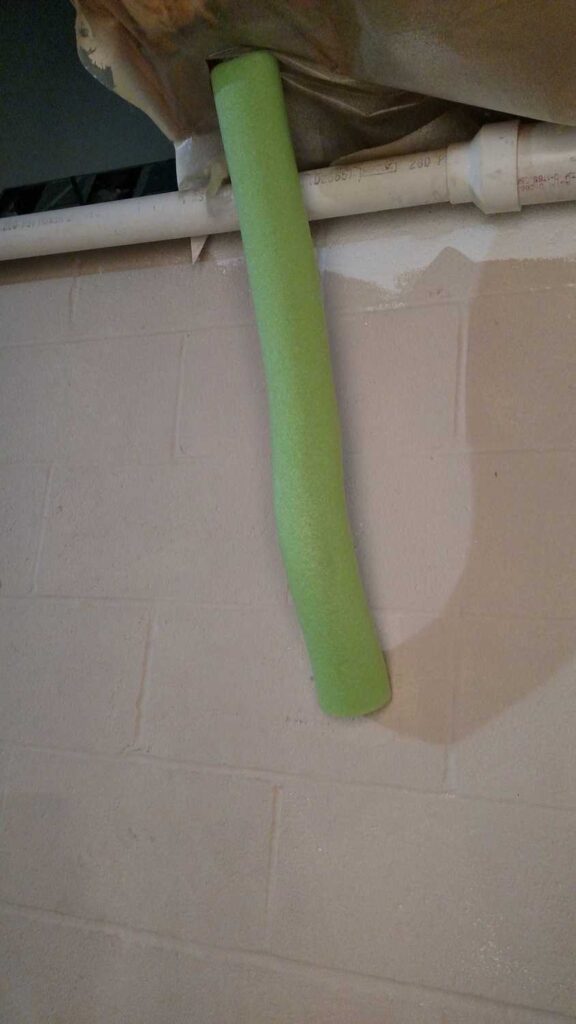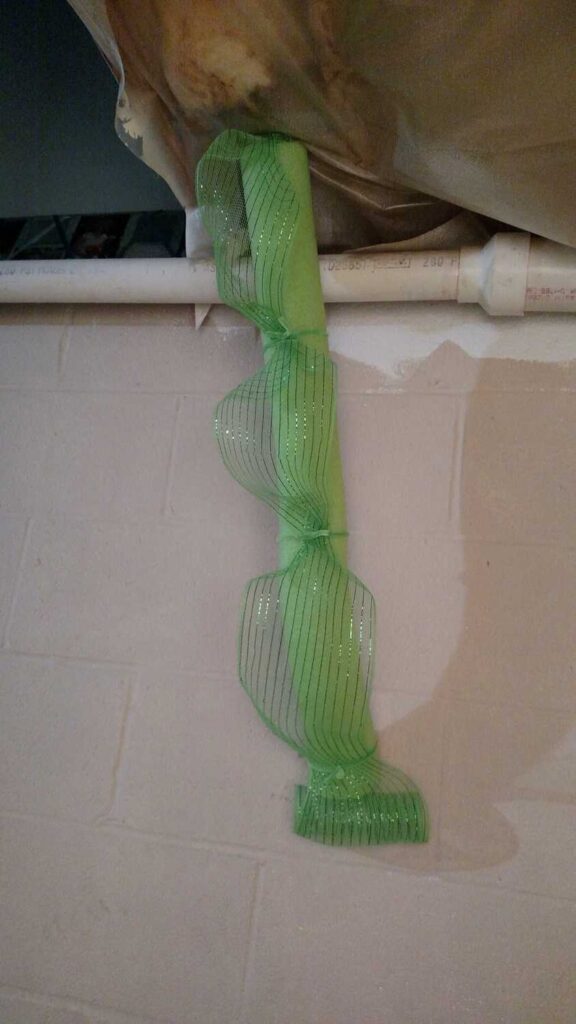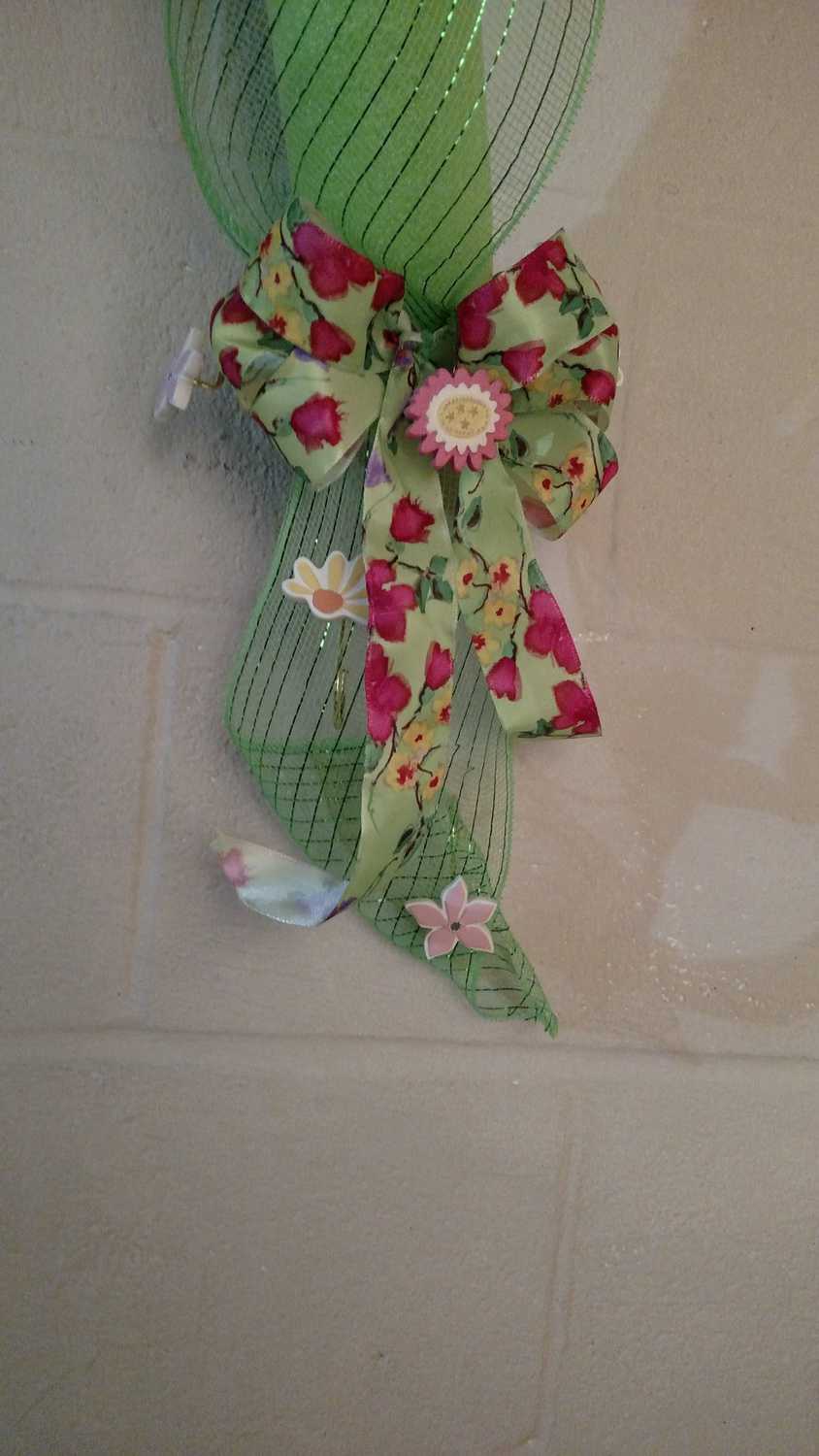 And voila! A straight kind of wreath thing, decorating my basement wall!
AFTER!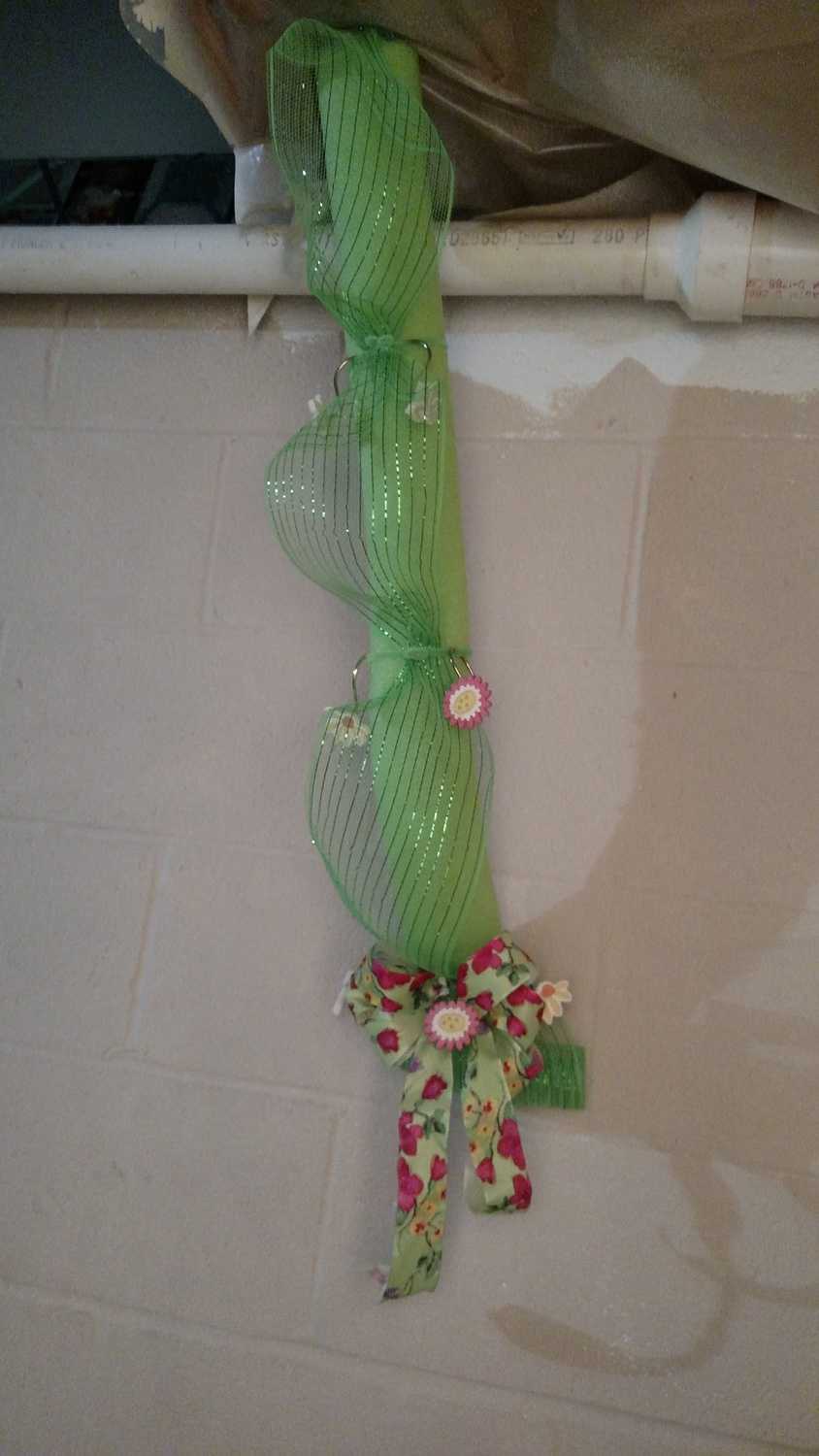 SaveSave