2023 Thirteen Month Update on our Farmhouse Fixer Upper
*This post may contain affiliate links to websites such as Amazon. By purchasing anything from these links, I may receive a small commission at no extra cost to you. More information is available on my Disclosure page. I appreciate your support!
It's a new year! My last post and our one year anniversary was just before Christmas. Sometimes it seemed like our progress was so slow. And then a contractor will come and in a day and a half things are much improved around here– things like more water pressure, bright porch lights, and new thermostats!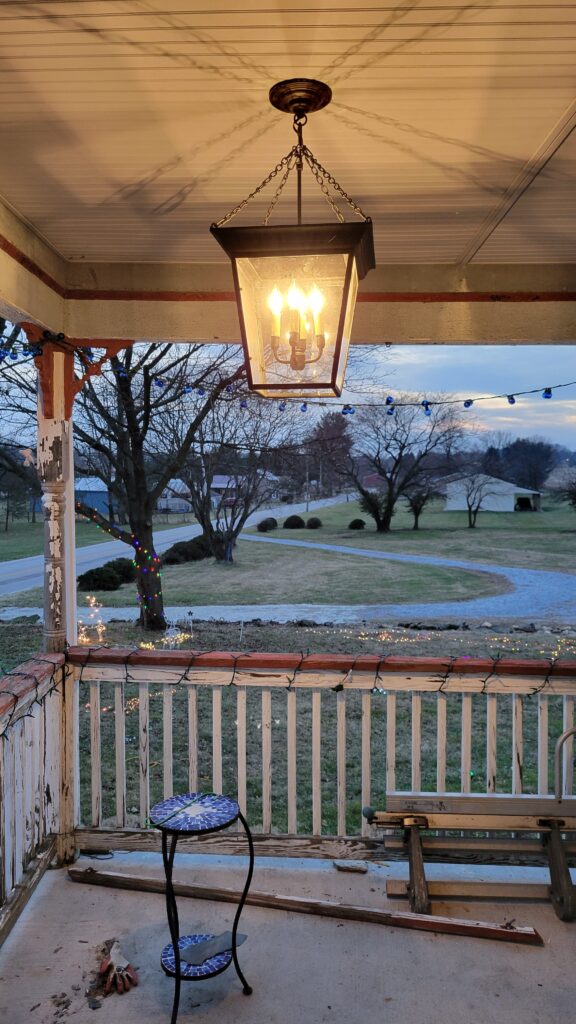 [sc name="This Post May Contain Affiliate Links"]
By the way– I got that lantern for free about a year ago! There is another one that is larger– just huge– and I don't know what I'm going to do with it yet.
I'm also sitting in our finished living room— with a finished ceiling and new light fixture overhead!! I will be sharing an entire post on that very soon. This living room had stacks of boxes and things in it for so long that I just got used to it that way.
Living Room Ceiling in progress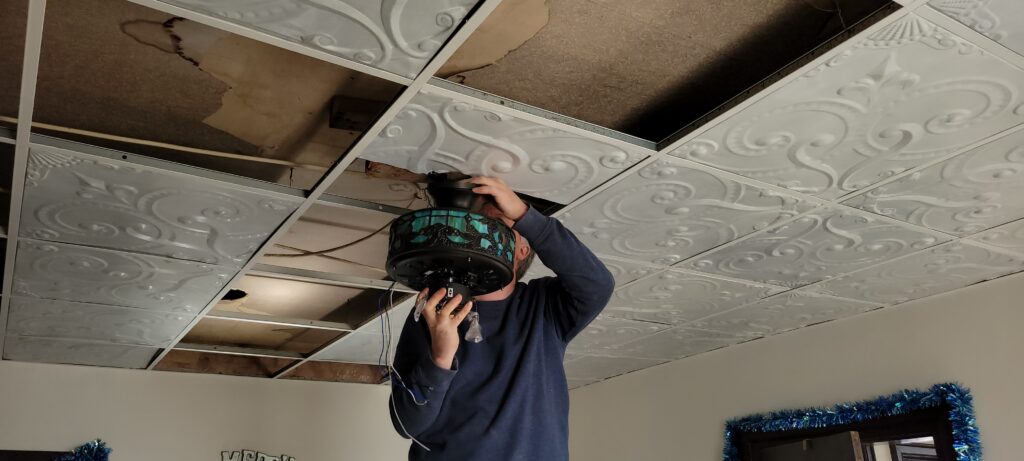 I'm so happy to have 3 rooms downstairs looking so nice. And soon it will be four, because the kitchen ceiling is sooo close to being done. Well, and there are a couple more cabinets to hang over the sink and some trimwork to be done.
Do you ever look back over the past month and see where the time went? Here's where mine went– at least some of it. I'm sure I never remember everything that happened– who could?!
Let's see…. My Peacock Christmas tree was nominated to be in American Farmhouse Style's Christmas tree contest. It did not win, but it was fun to be chosen!
I managed to get my Christmas decorations put away– mostly all tucked under the stairs right behind the dining room. I'm tickled that they are so conveniently stored because in the rancher I had to drag/ have help dragging totes up and down the basement steps.
I posted about the Dining Room Ceiling and The Piano Room. Do you know that some people share new blog posts 3-5 times a week?! Early on I used to post 3 times, but that is exhausting, especially when you do big projects. I'm pretty thrilled with 3 a month these days!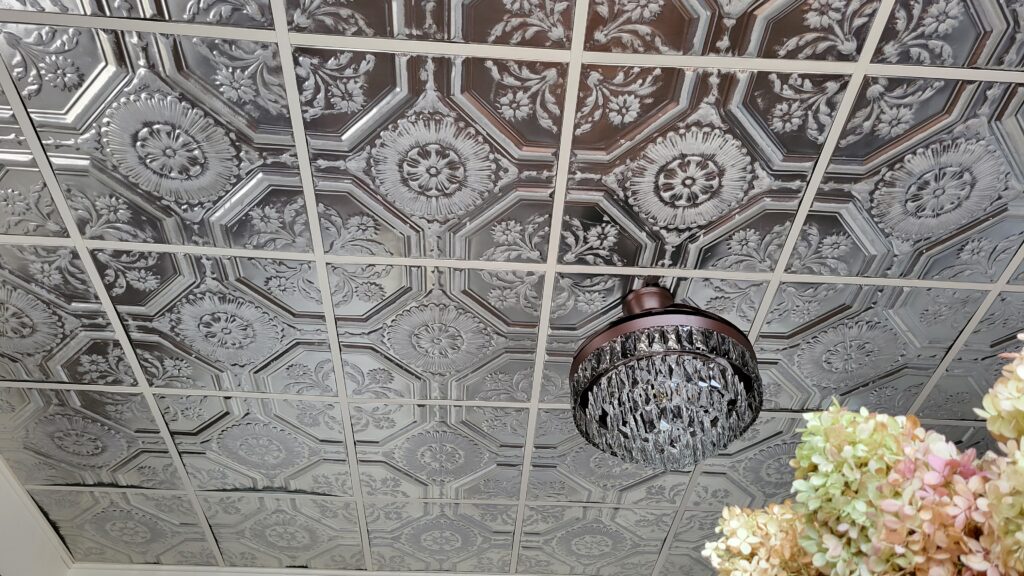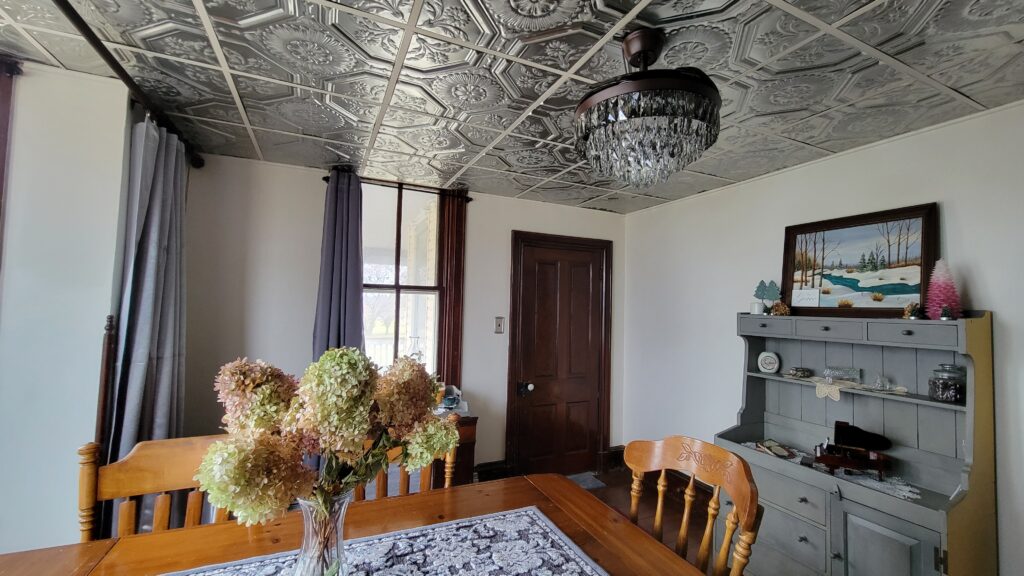 Our family visited Longwood Gardens for my August birthday present. So many fun things to see there!!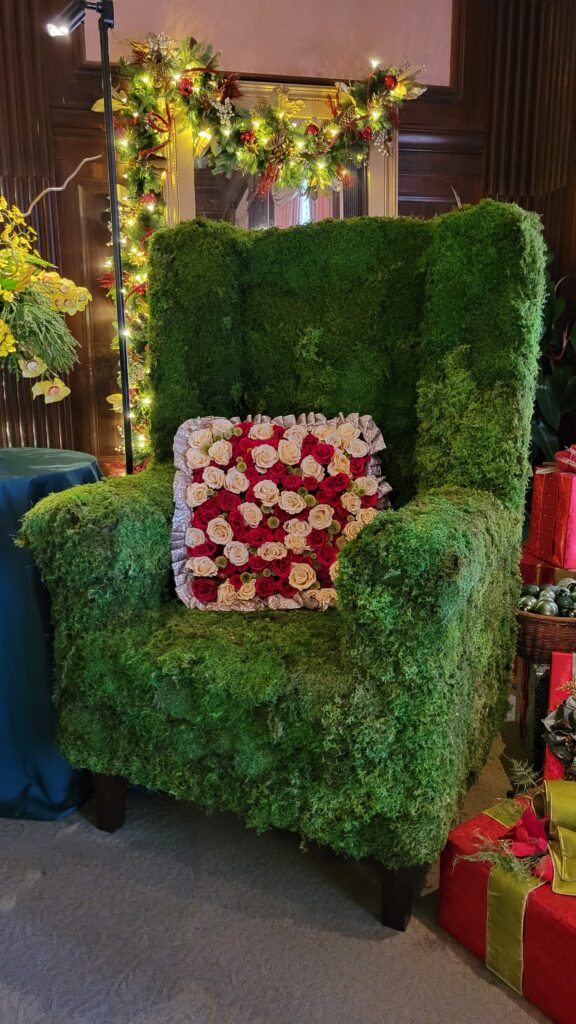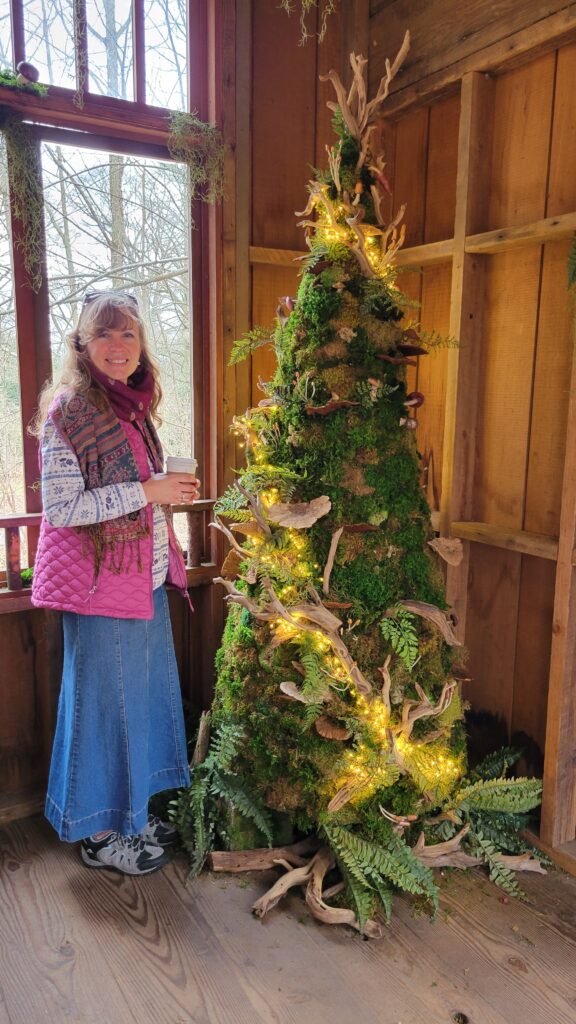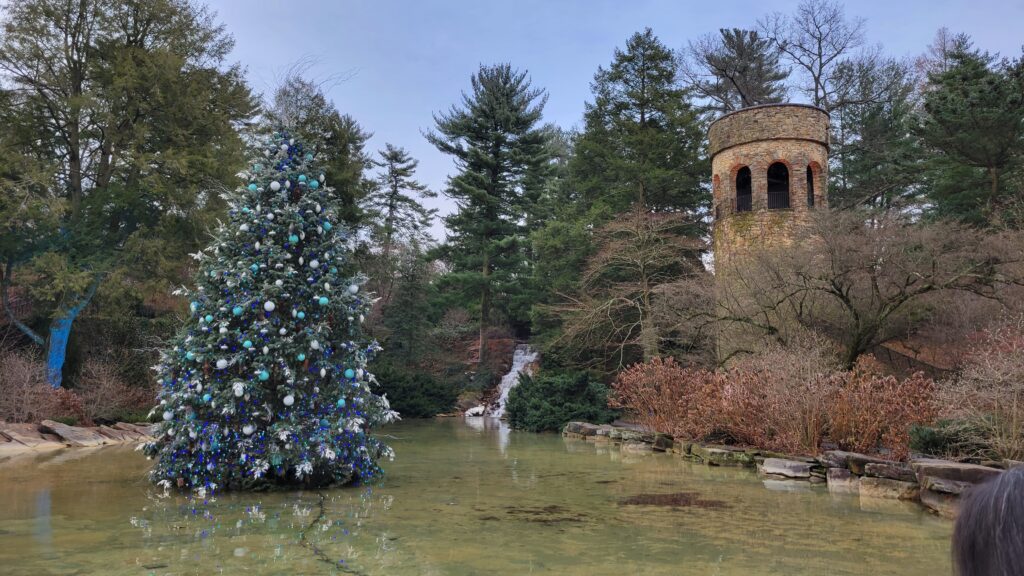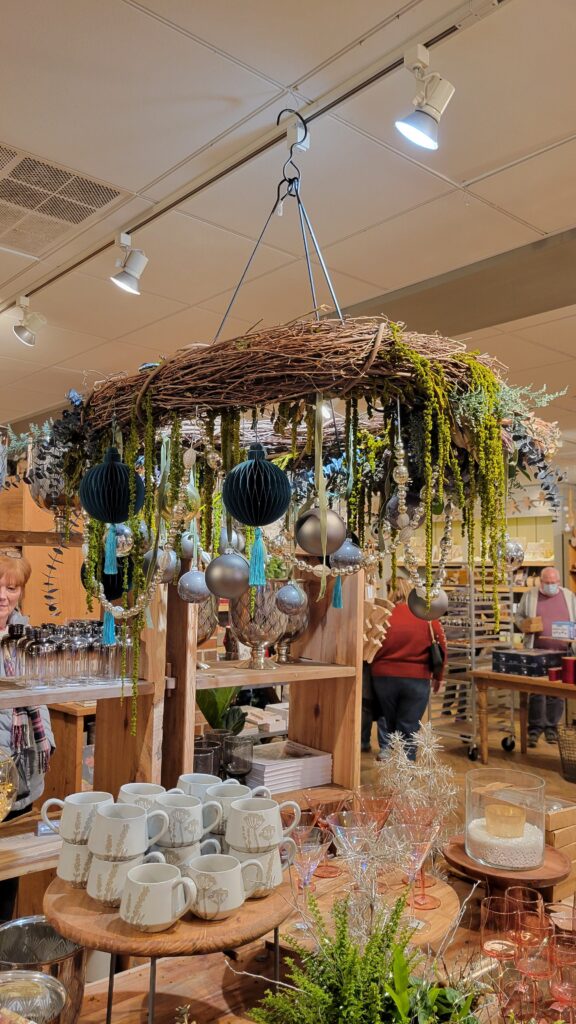 I started hosting a blogger group to replace a different one that ended. That took a lot of time to set up. It's going well so far. We meet once a month and have a guest speaker and encourage each other in a facebook group throughout the week.
Went on a homeschool field trip to a local Christian radio station and a few days later discovered that another blogger's grandpa is the one who started it many years ago! After the field trip I went to a discount grocery store for the first time and got a bunch of blueberries among other things. So we've had blueberry cheesecake and jello and waffles and even— pizza! Blueberries on pizza taste better than you might think! : )
Now that my dining room is finished, I've enjoyed having various ladies over for tea. Now if only I had a maid to pour the tea! : )
Oh, I made another curler hat!
I hope you enjoy watching the video.

Fun Fact: The entertainment center around our TV was used for a fridge surround/ pantries in our kitchen at the rancher.