Before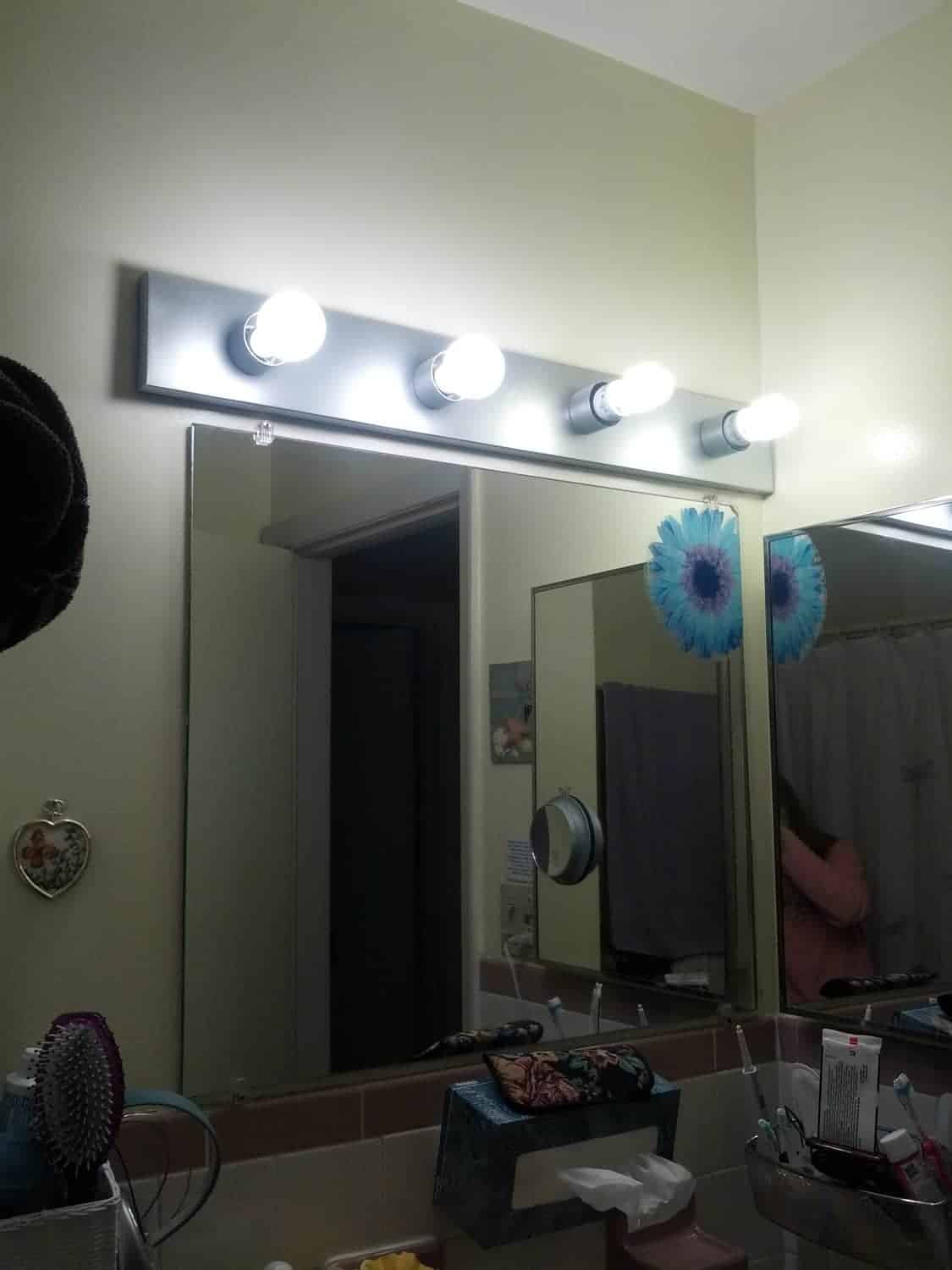 (*This post may contain affiliate links. By purchasing anything from these links, I may receive a small commission at no extra cost to you. More information is available on my
Disclosure
page.)
Before we moved to our house, we lived in a condo. It had a standard mirror. I think this was one of the first projects I copied from someone else. I had seen it done here, and was very happy with how mine turned out due to her instructions.
I spray painted the light fixture from gold to silver.
If I remember right, I think my husband helped to cut out notches on the back of the molding to go over the mirror clips holding it onto the wall.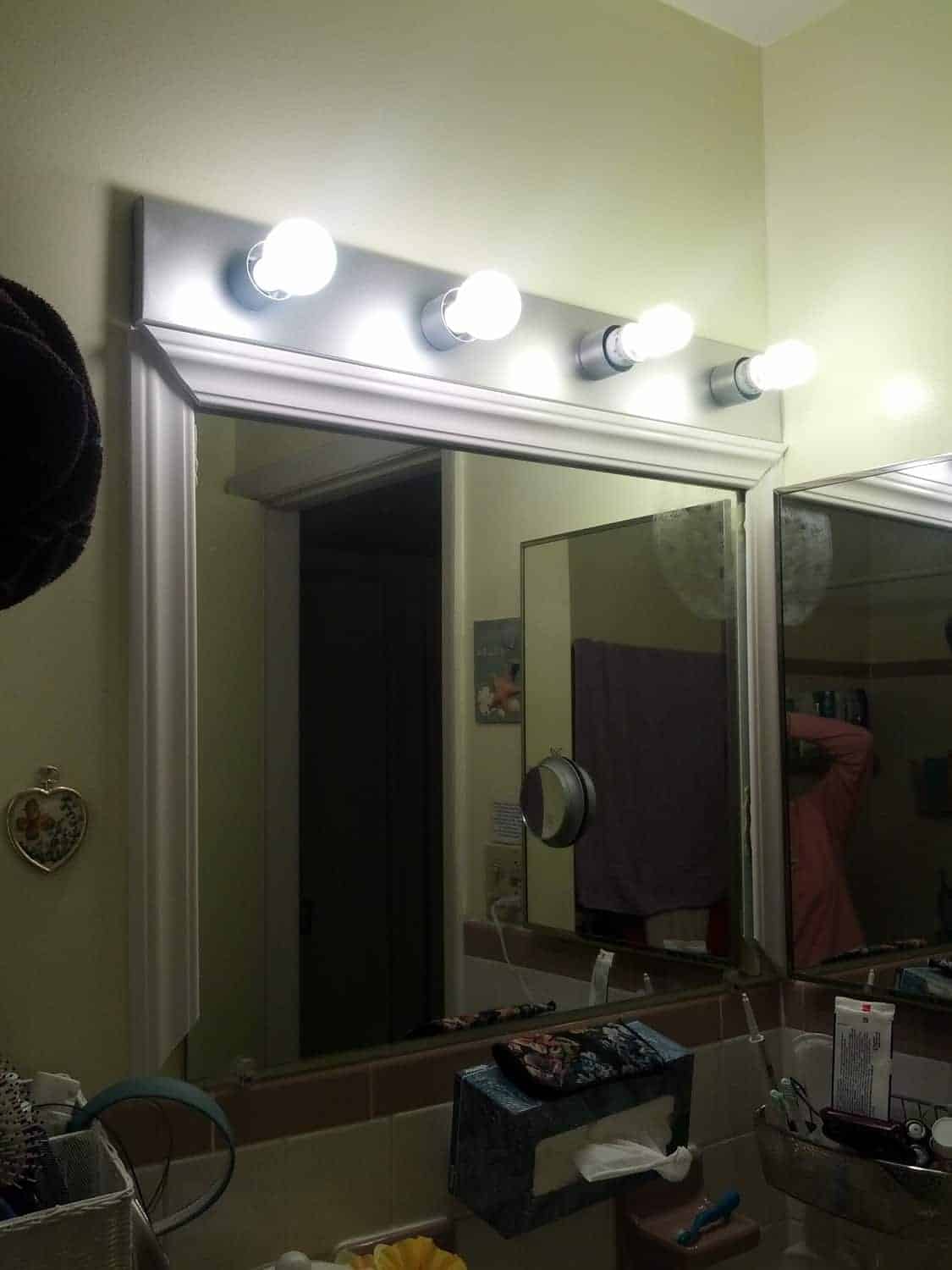 Here it is as I tested my cut pieces. I hand-sawed them with a miter box–the best I had at the time. At the bottom I had to go fairly high on the mirror in order not to have the molding go over the bathroom tile.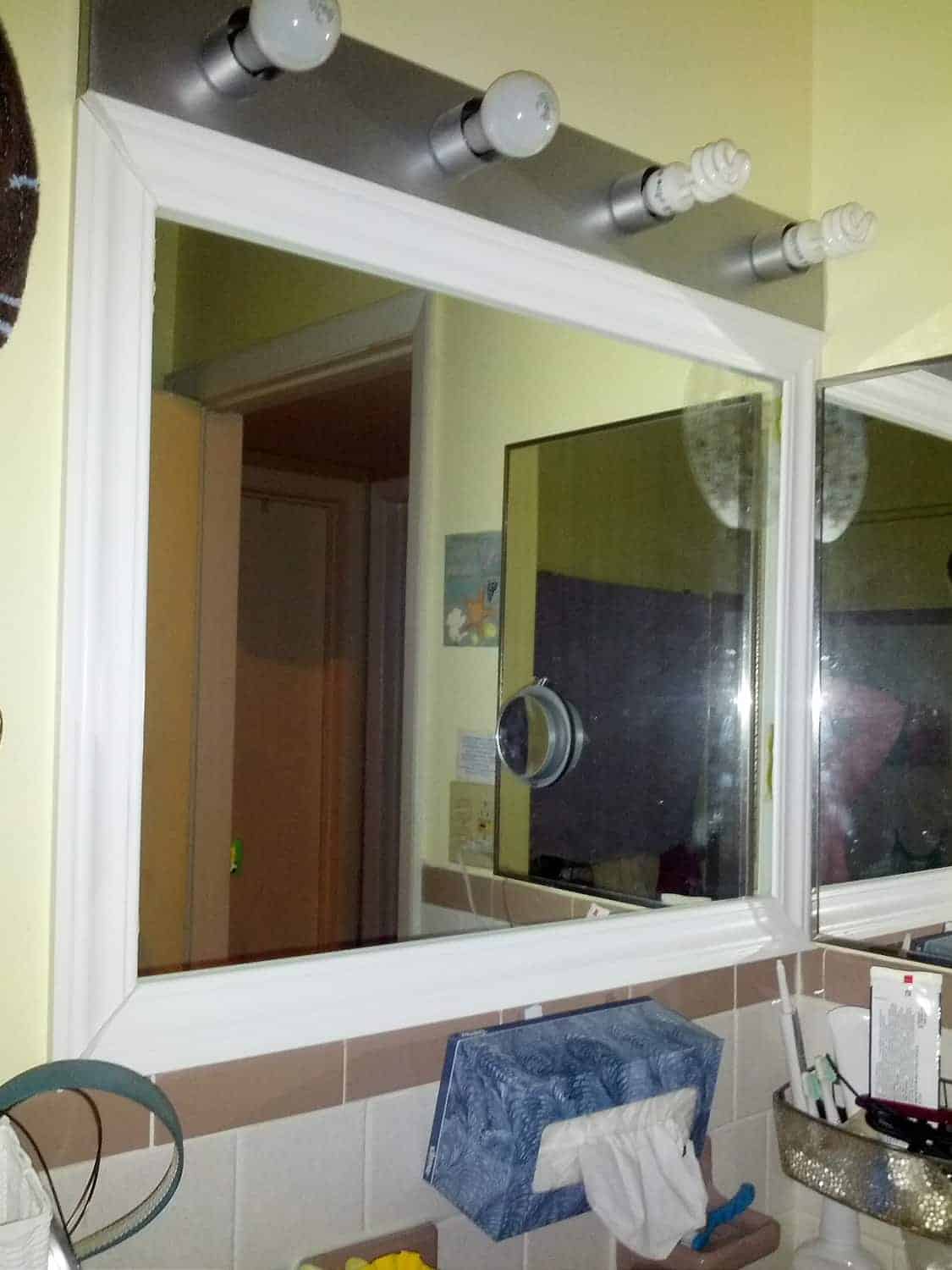 And here it is finished! I had to caulk between the corner seams and then paint over it– not the best option, but I was happy with the result!
It all looked a lot better after I added a picture at the top!
Before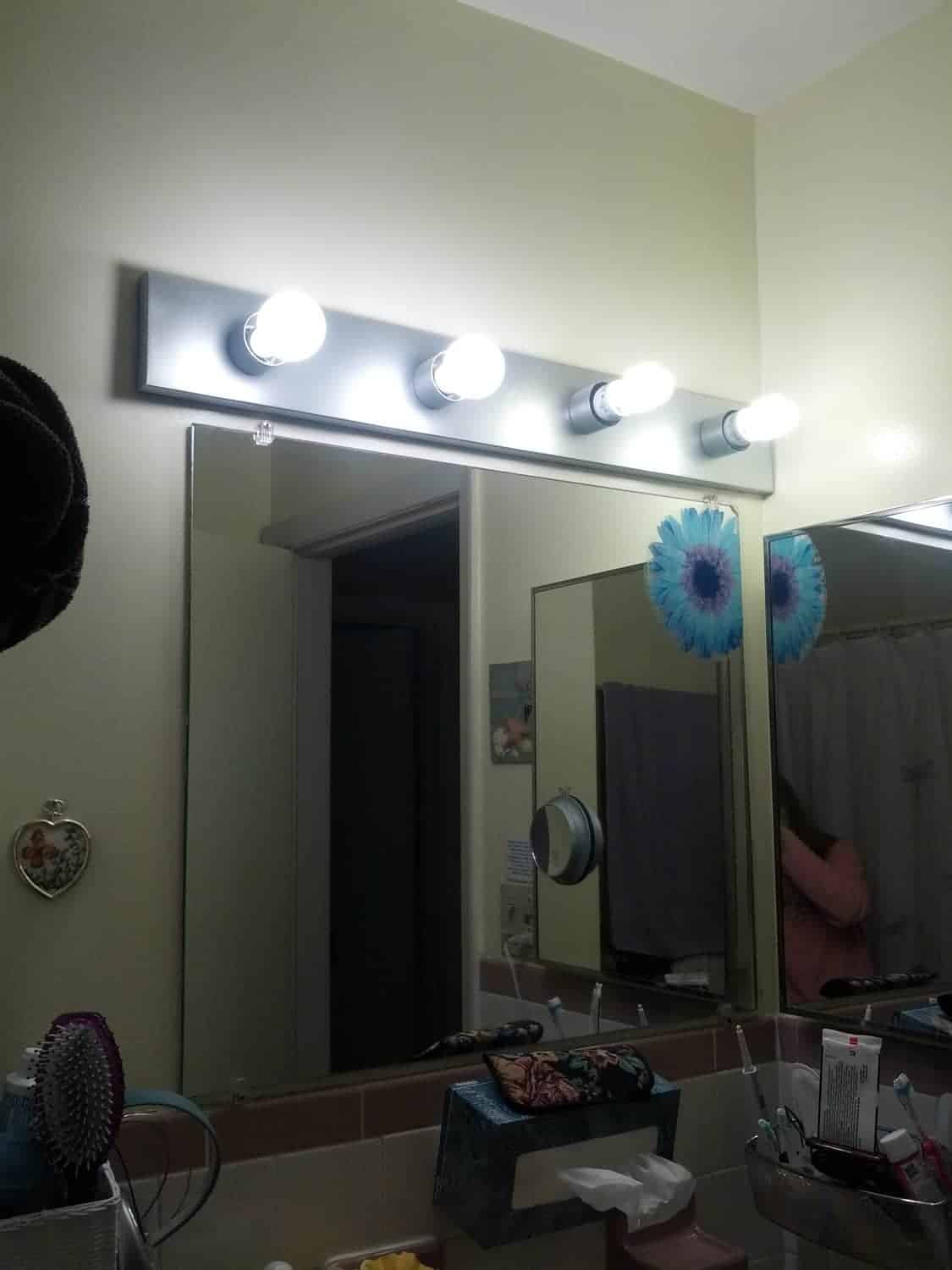 AFTER!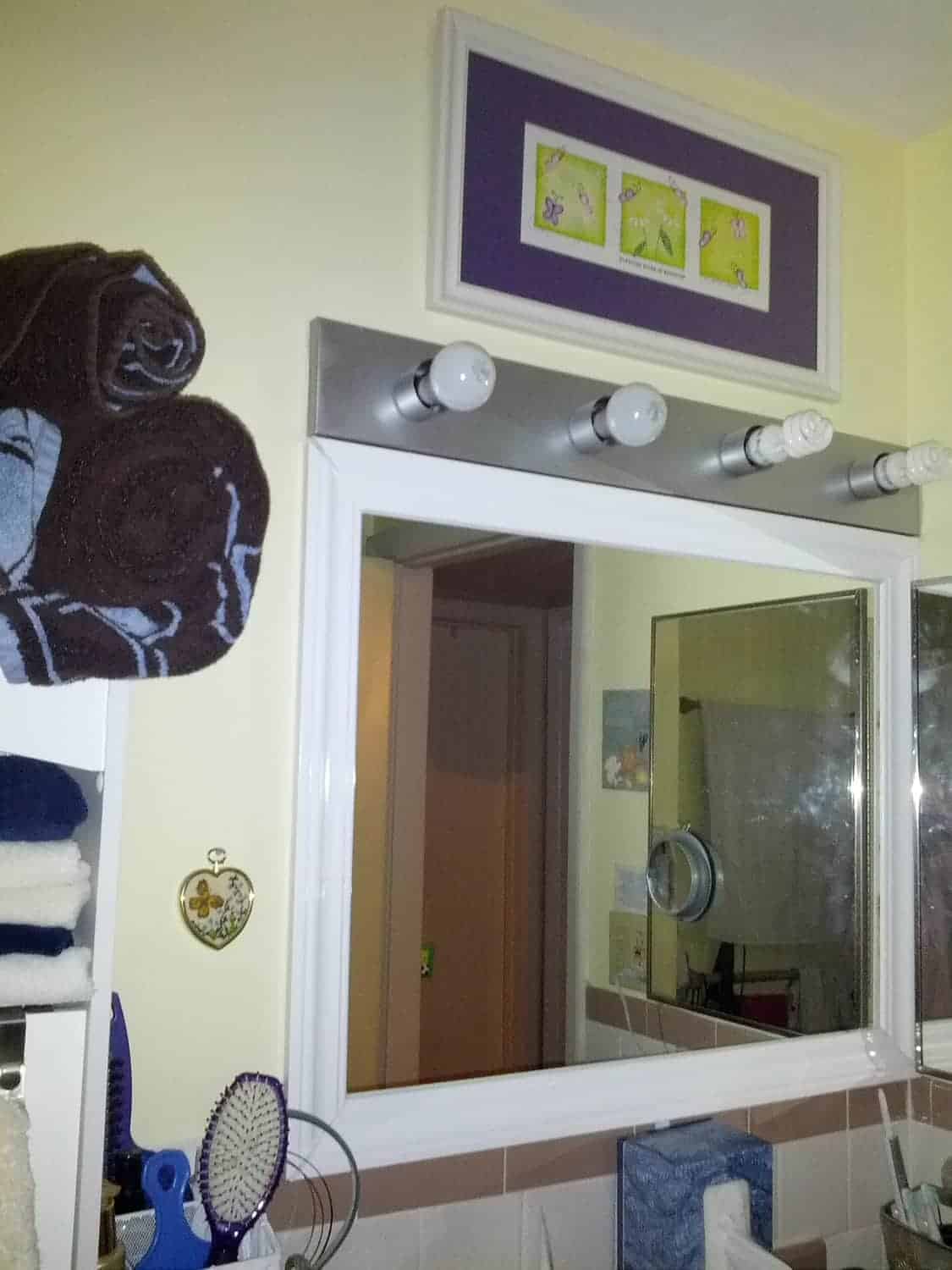 SaveSave