Before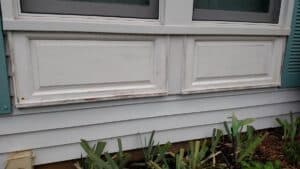 (*This post may contain affiliate links. By purchasing anything from these links, I may receive a small commission at no cost to you. More information is available on my Disclosure page.)
I kept forgetting about this rectangle shaped trim under my two front windows. It is right beside the steps where people walk up to the front door. My irises grew and hid it during the spring and summer. This fall when I cut them back, I saw it again.
Prep by Cleaning
First, I scrubbed it with Simple Green. It looked even worse, of course.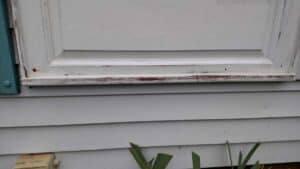 Paint it!
Then I let it dry thoroughly, and gave it two coats of Behr Hi-Gloss white for Interior/Exterior. It didn't take very long. I'm very pleased with the results!
Here is a picture of the right side painted and the left side not painted. Doesn't it look so much better?!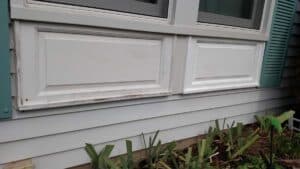 And here it is with both sides painted.
AFTER!!
SaveSave
SaveSave