Mini Topsy Turvy Plant Tower
This post contains links to affiliate websites, such as Amazon, and we receive an affiliate commission for any purchases made by you using these links. We appreciate your support!
I've been wanting to make a miniature topsy turvy plant stand for quite awhile. This challenge was just what I needed to get it finished! I hope you like it!
I saw these cute little pots at a Dollar Tree and knew this is what I wanted to make with them. I bought them about 5 or 6 months ago! Three of them are 2 1/5 inches in diameter, and 2 of them are 3 1/2 inches in diameter.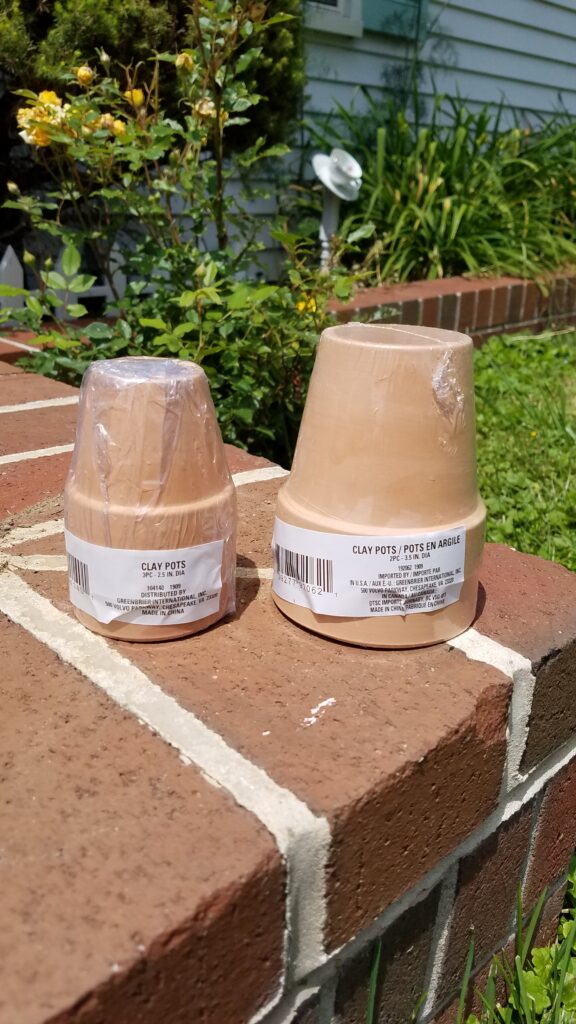 Five little miniature terra cotta clay pots for only $2, and exactly what I needed for a mini plant tower!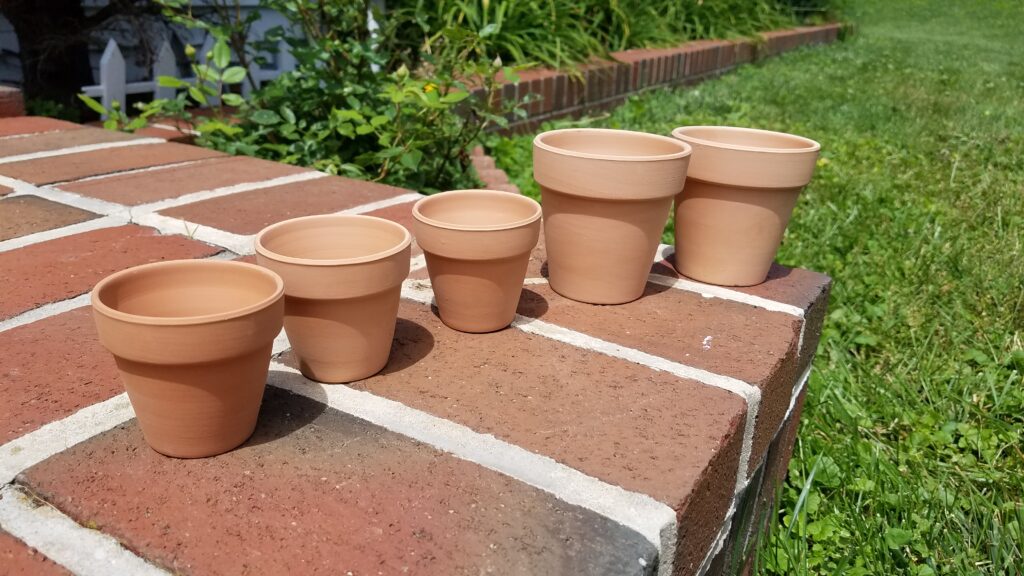 I had a little metal stake that was just the right size. The stake was from repurposing a Christmas tree.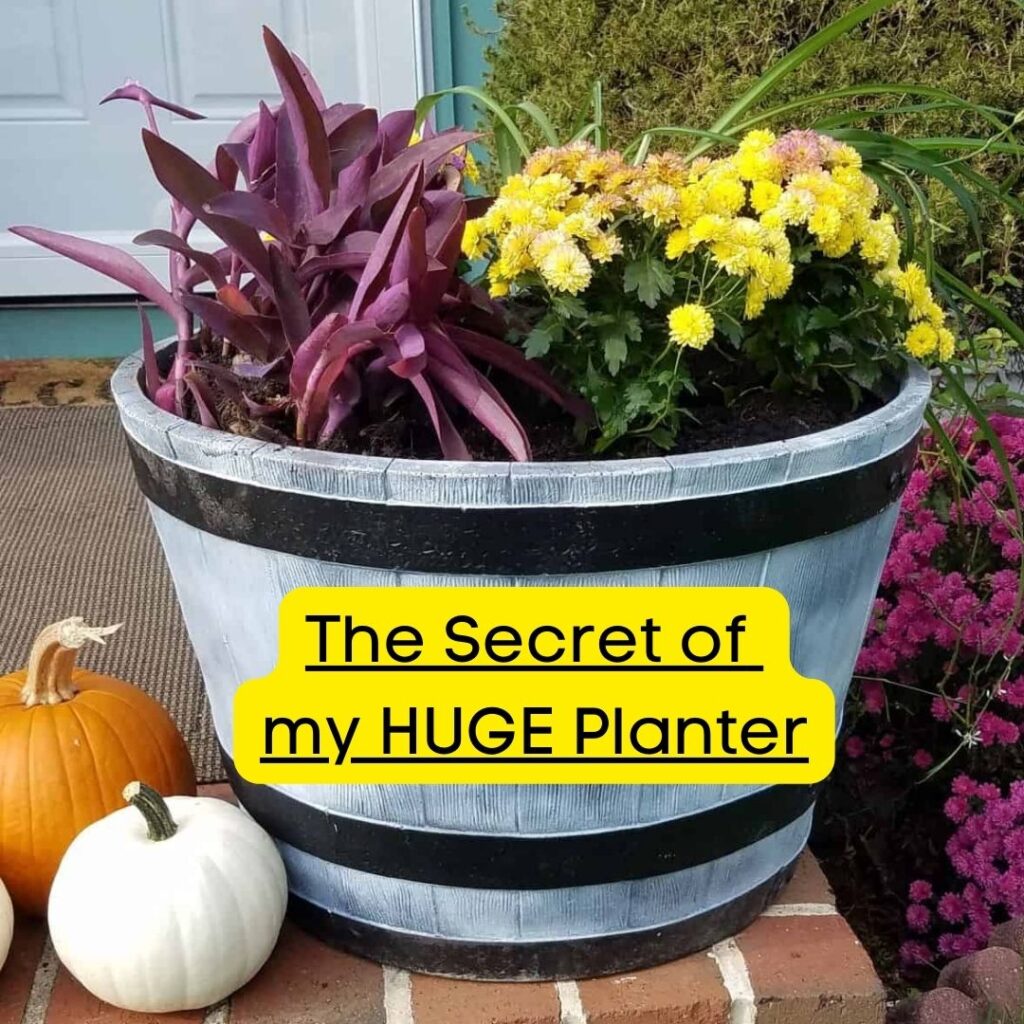 Miniature Topsy Turvy Stand, Before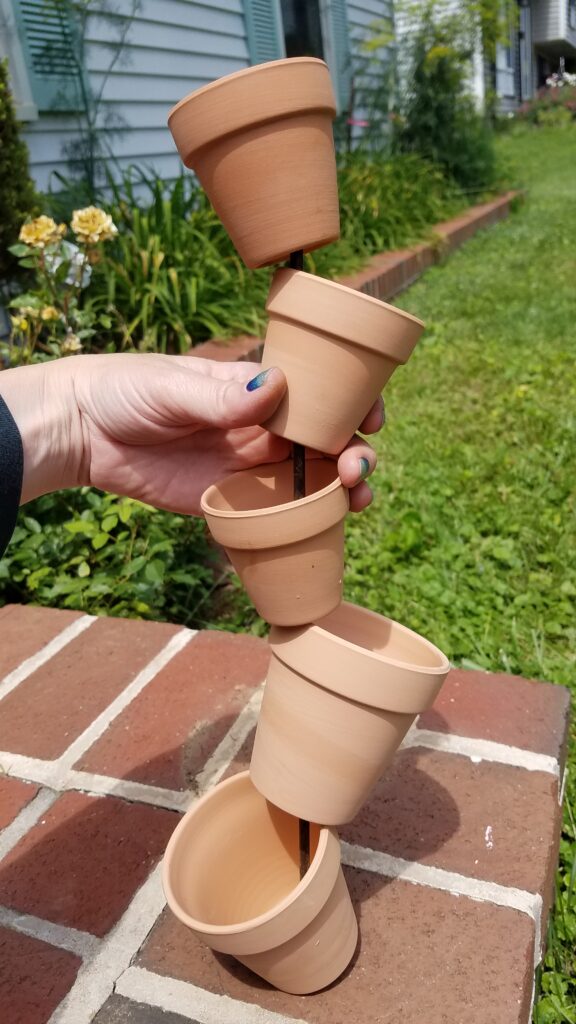 I needed a way to secure the stake. Full size staggered flower towers use long stakes that are pounded deep into the ground or a larger pot for stability, but I wasn't planning to put mine outside.
I decided to use a leftover tile for the base, and glue the stake on with some E6000 glue. I taped the stake to a little wooden chair to hold it in position while the glue dried.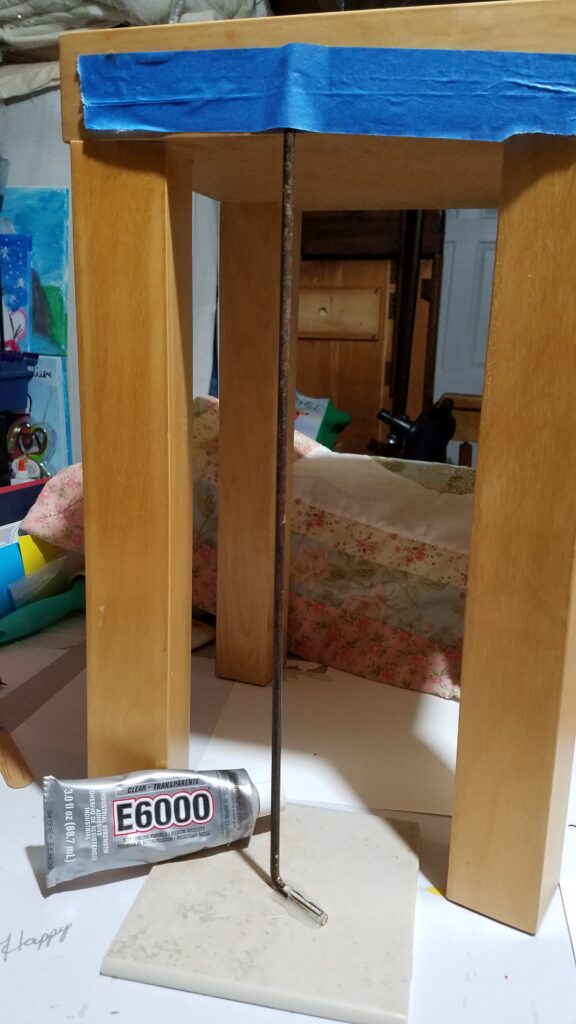 After 48 hours, I wasn't sure the glue was enough to hold my stake in position, so I glued a wooden circle (a cedar clothes drawer freshener) on top to stabilize it. This picture is before I put glue down the center of the hole.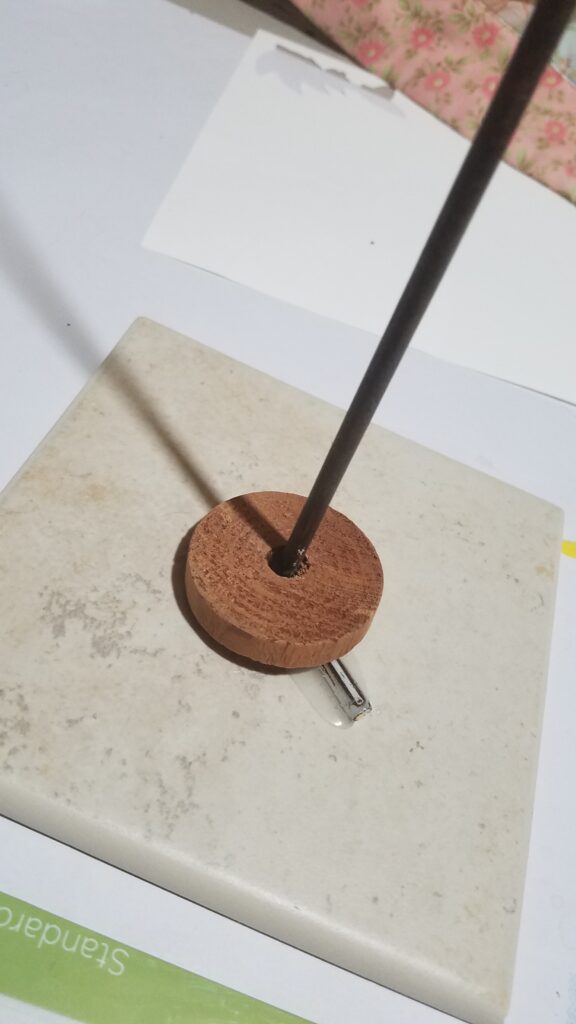 I also painted and decoupaged all five of the little clay pots with a patriotic theme.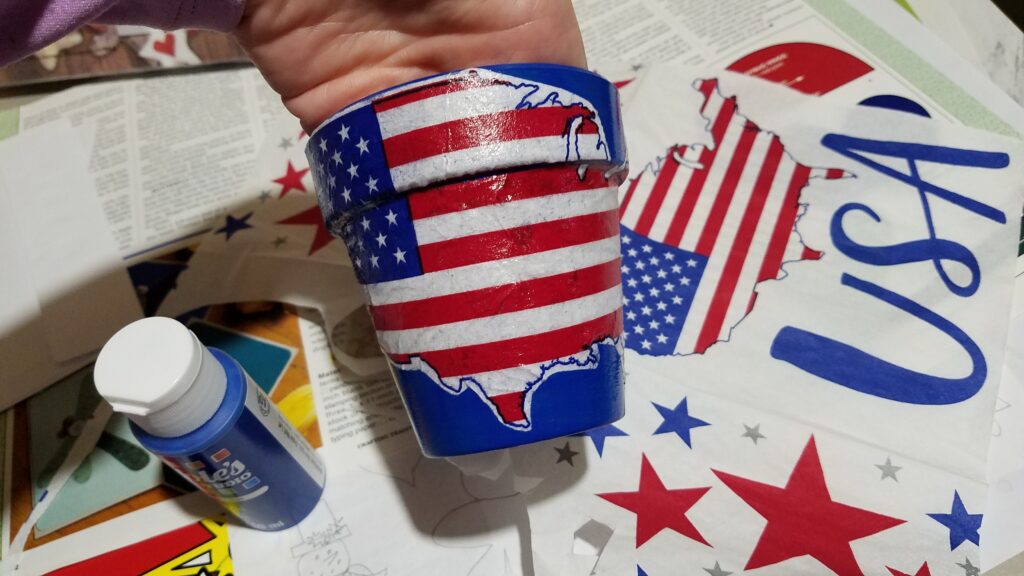 Then I restacked the pots one by one. If you want to try making one of these mini tiered plant stands, play with stacking and tilting your pots to be sure they will behave the way you want them to. I thought about hot gluing my pots to each other to keep them in position, but I decided that the weight of the dirt would hold them in place and it did.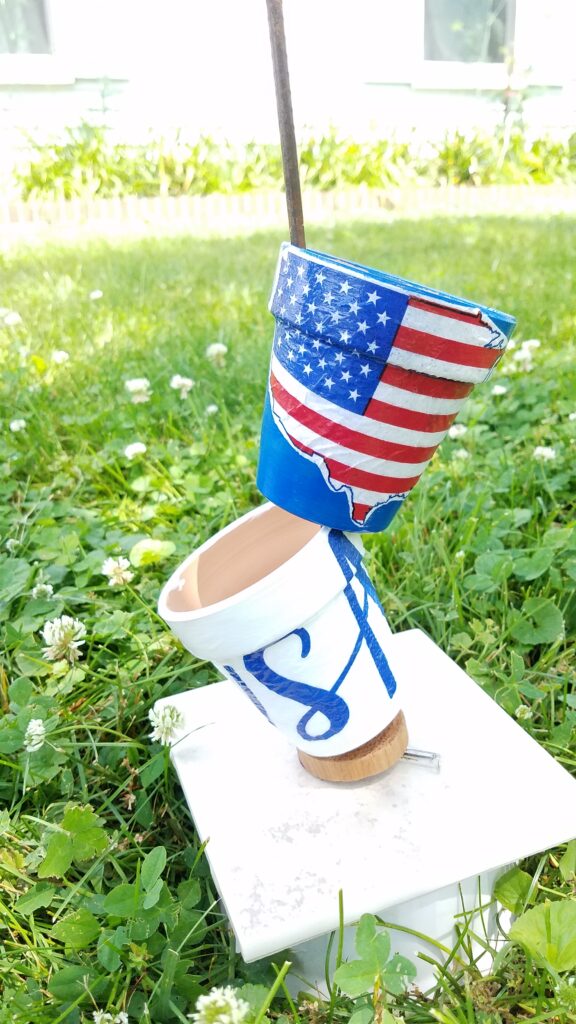 Some of the holes in the terra cotta weren't big enough, so I twisted a screw through them over and over to make the holes big enough. I was afraid I would break the pots, but they did not break!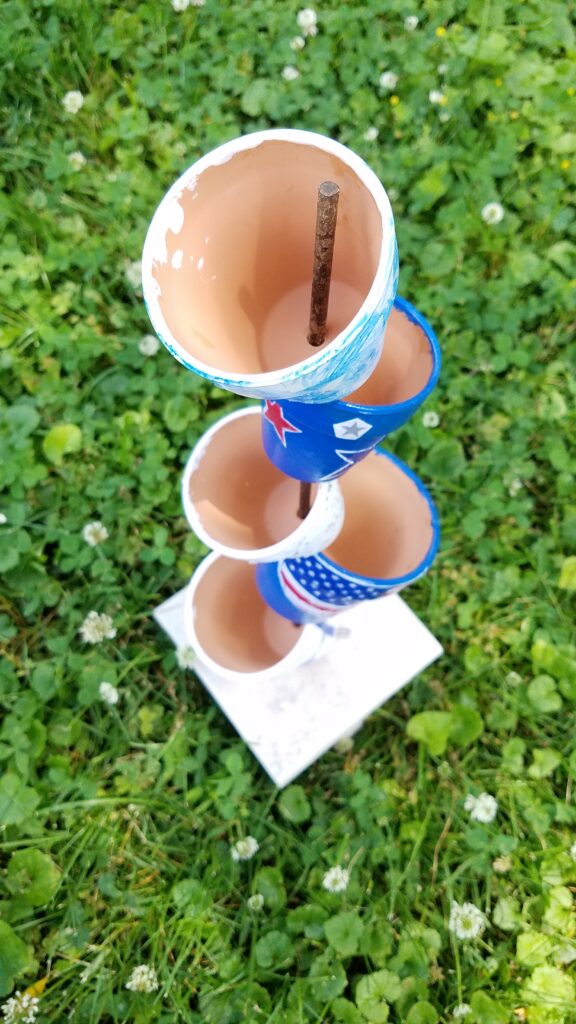 I used some cardstock paper to funnel the dirt into the pots one at a time. I used clippings from my existing succulents to fill the mini planters. The yellow flowered one is an ice plant, and the pink flowered one is a kolanchoe.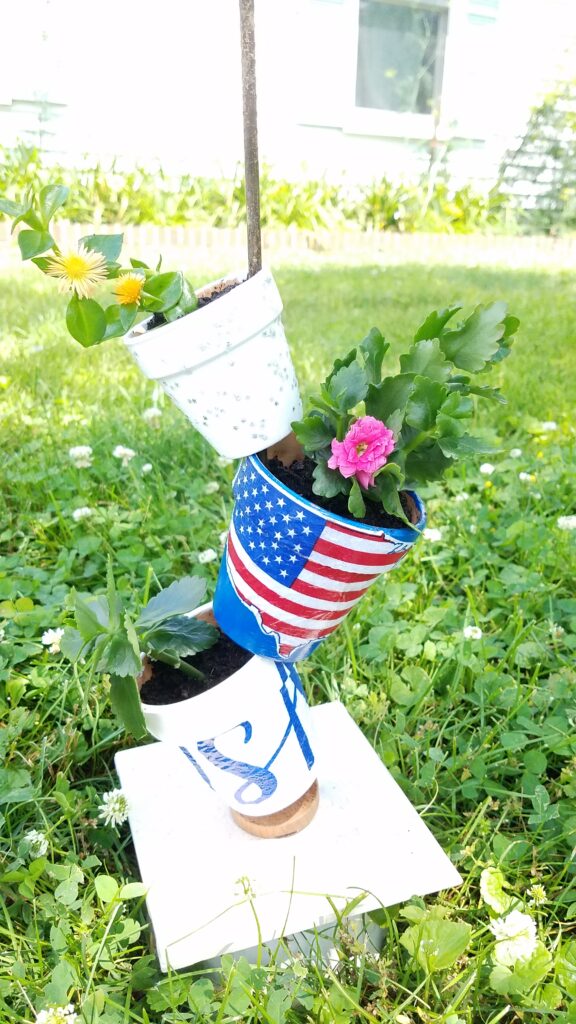 On top I added two little aloe veras, and second from the top is another ice plant.
Miniature Topsy Turvy Planters, AFTER!!!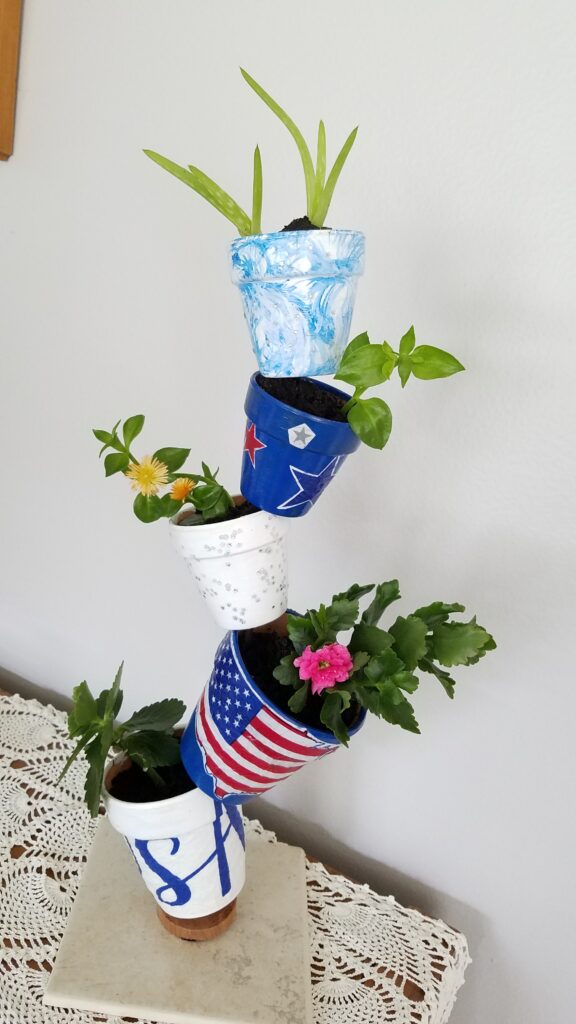 It was so much fun to see my vision for this project come to life! I had seen pictures of full size topsy turvy planters (sometimes called tipsy pots, flower towers, or tiered flower pots). But I had never seen a cute miniature one!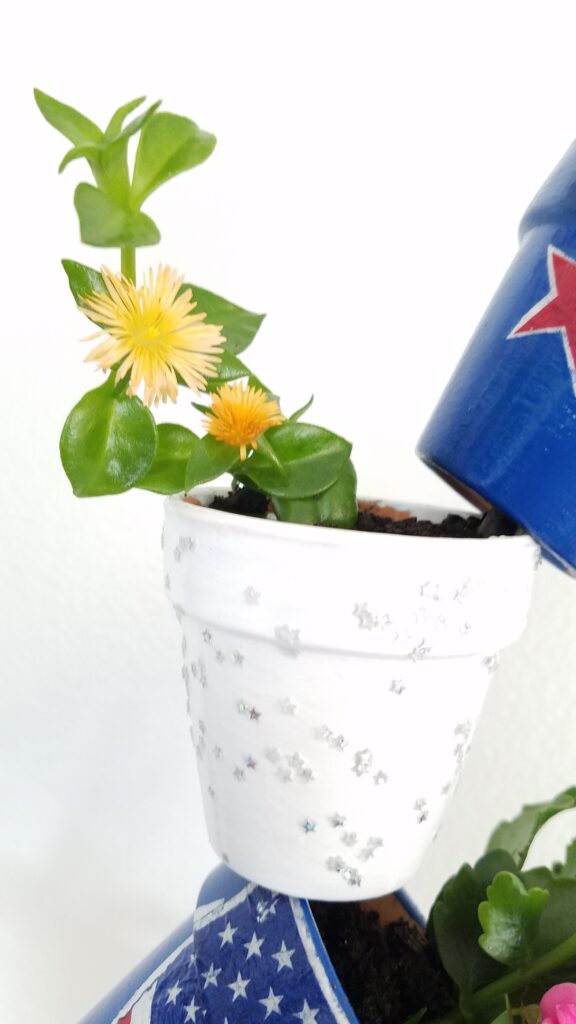 It was so thoughtful of my succulents to be blooming at just the right time for these photos. : )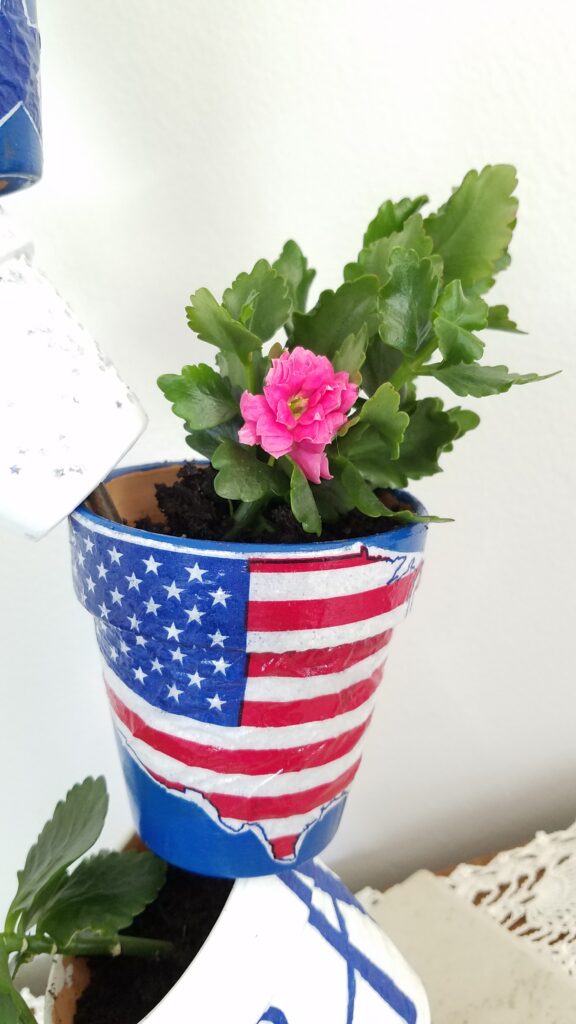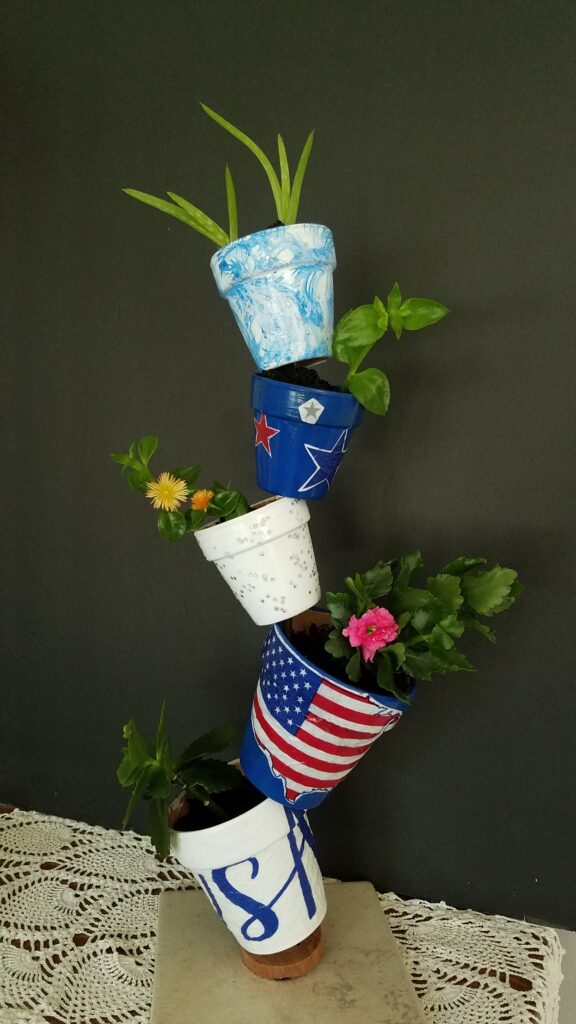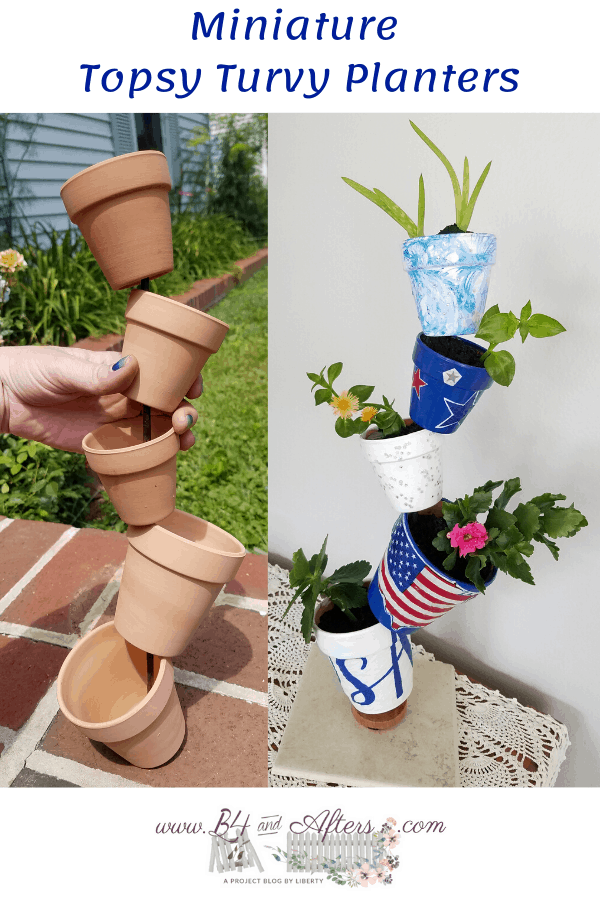 Here are the rest of the Summer Project Challenge ideas! A Vintage Flare Farmhouse is next if you are visiting us in order. Enjoy!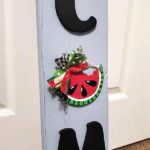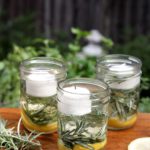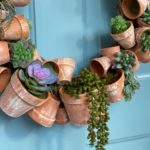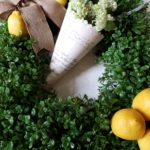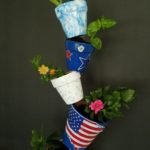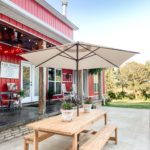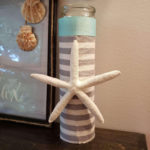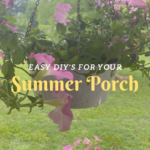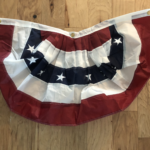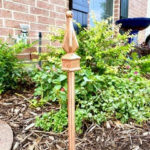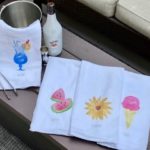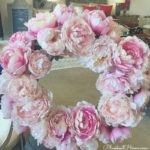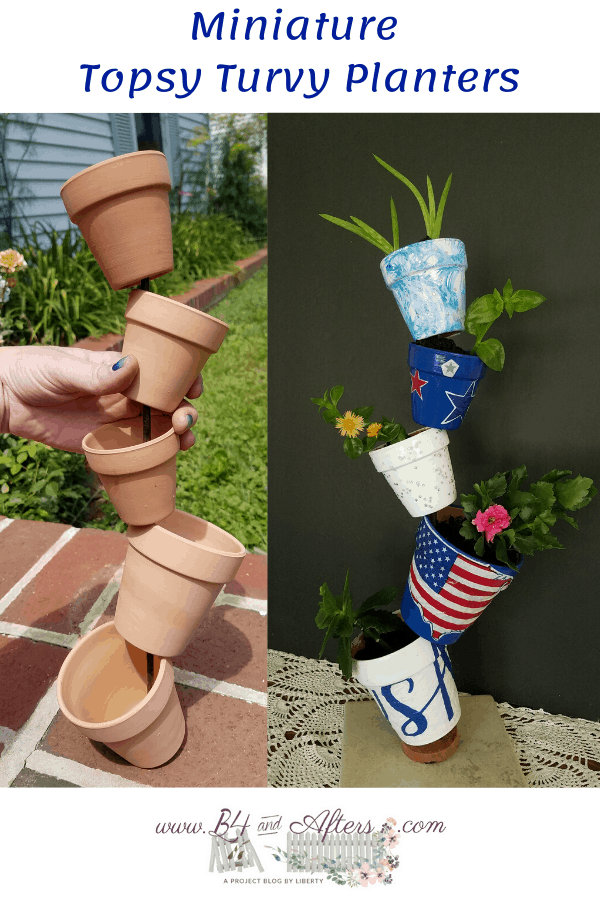 (p.s. In full disclosure of an honest DIY blogger, I must admit to you that the method I used to secure the metal stake to the ceramic tile did not work. I set my mini tipsy pot stand on our piano. Not long after, my daughter was practicing, which caused small vibrations and my miniature flower tower came crashing down!!! I had a lot of dirt to clean up! The pots and plants survived, however. I was too distraught to want to take a picture, so you will have to use your imagination…..)