Before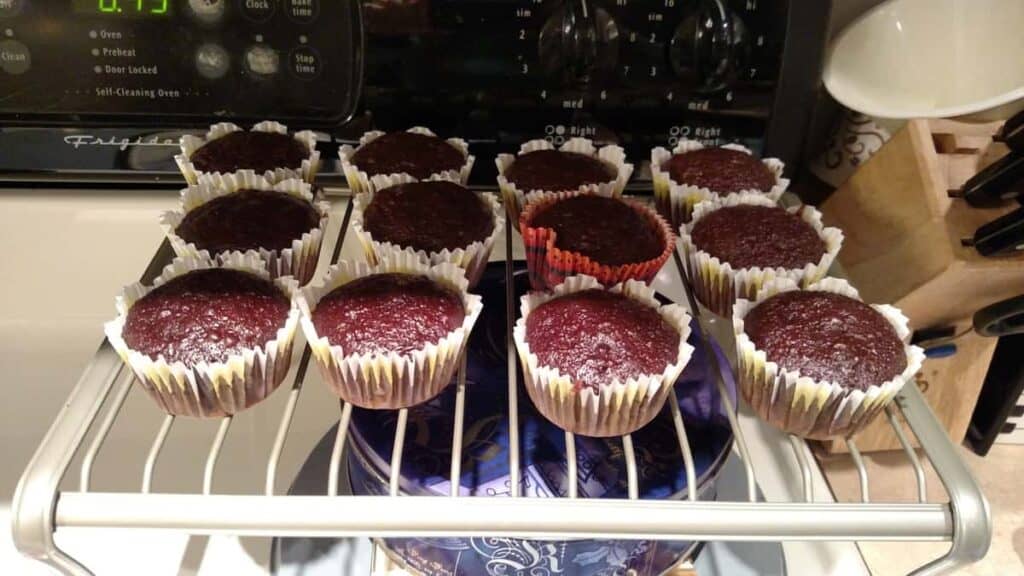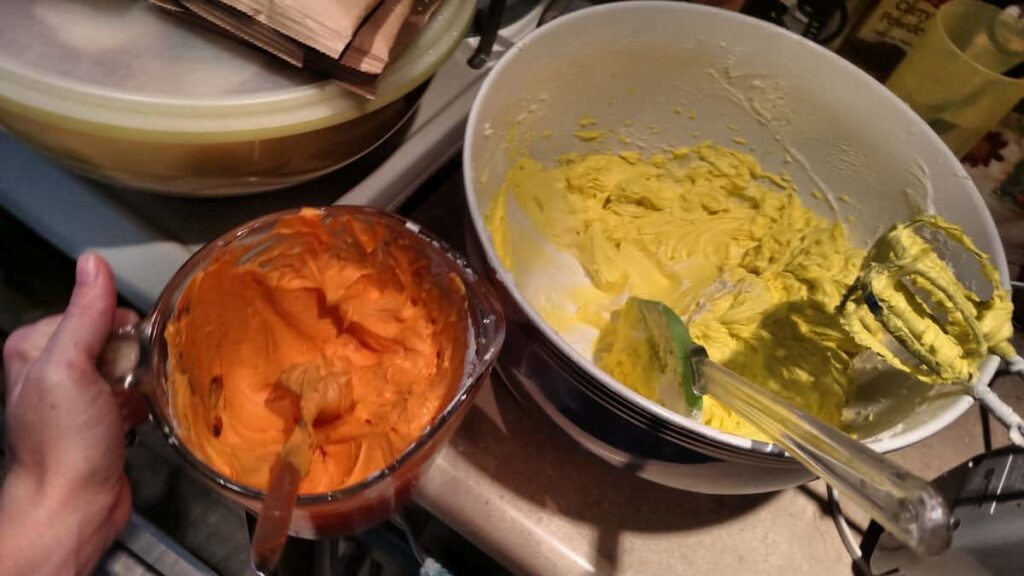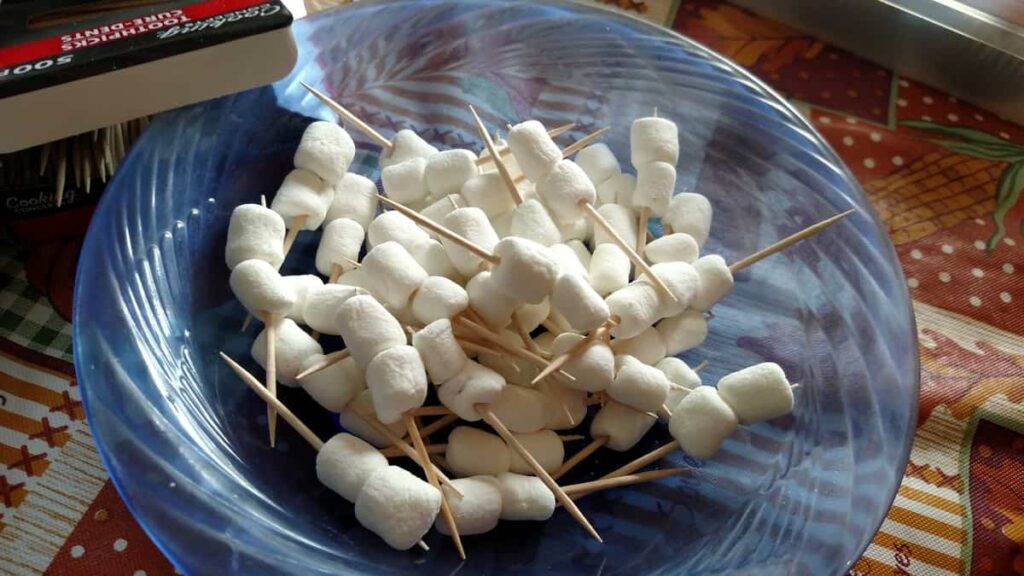 I found these cupcakes on Pinterest by delish.com. Unusual for me, I followed their directions exactly (except for doubling the recipe for the crowd that I was expecting). Here is what my version looked like!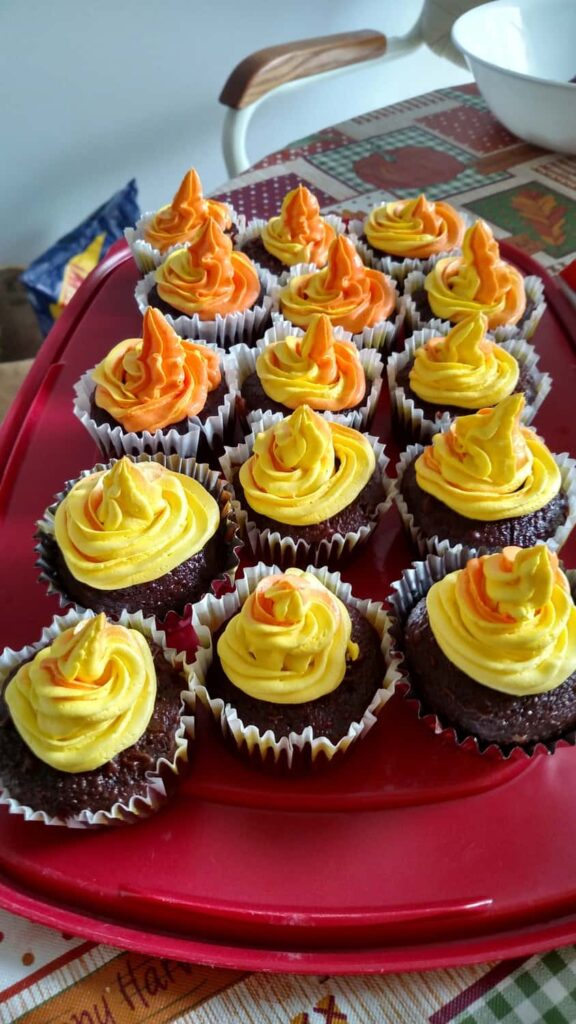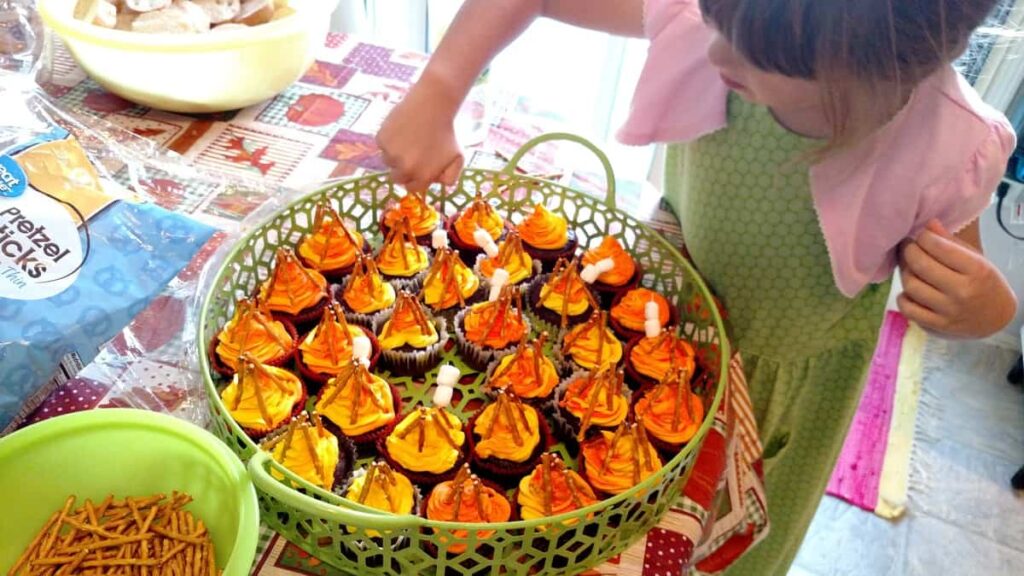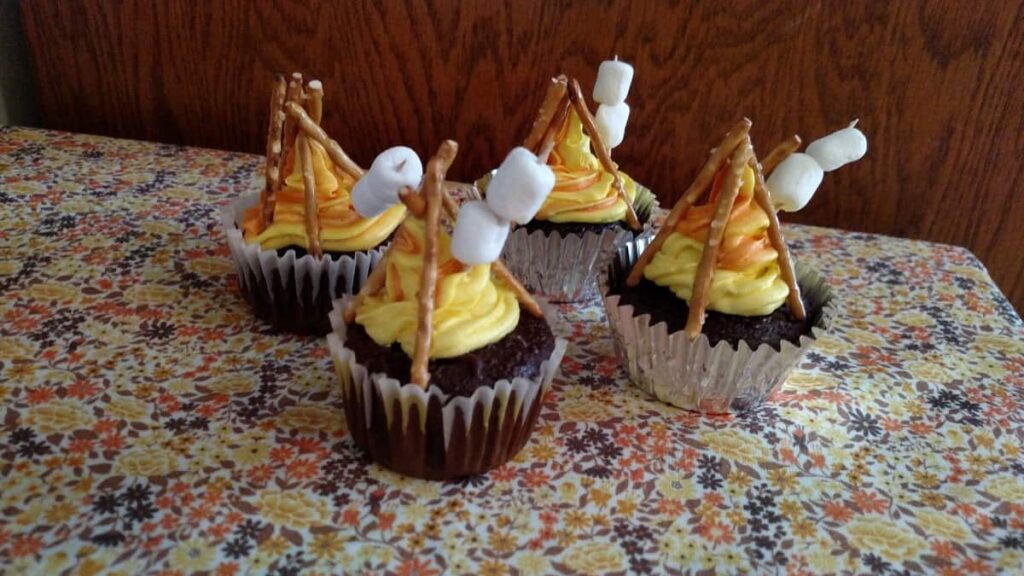 AFTER!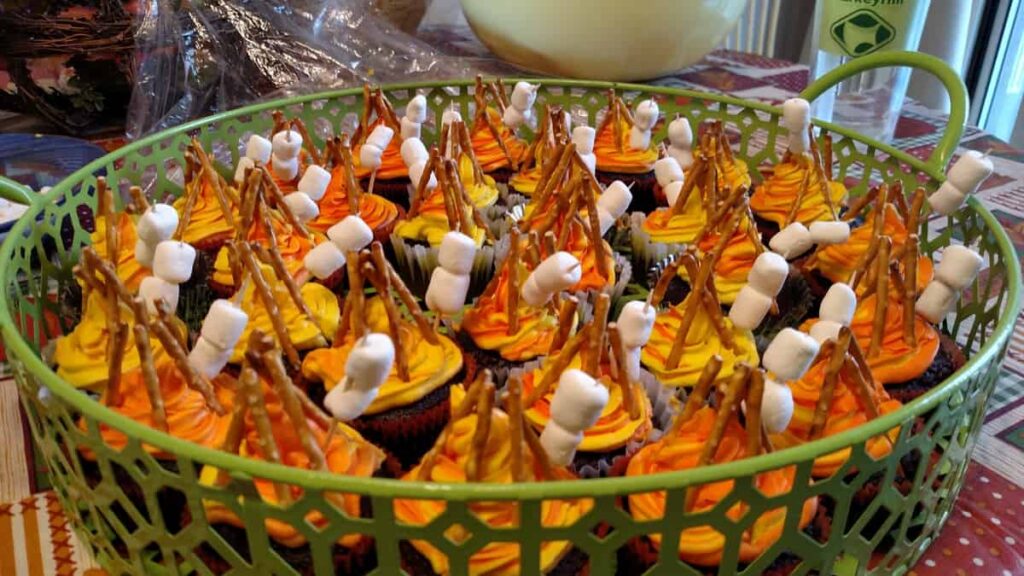 My guests were pleased, and so was I.
Campfire Cupcakes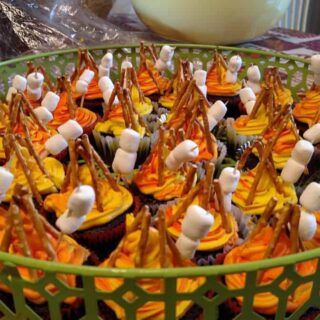 These campfire cupcakes are so easy to make! If you have a little helper to assemble them, it will be even more fun.
Ingredients
One box chocolate cake mix

plus ingredients to make it (usually eggs, oil, and water)

Orange frosting

Yellow frosting

Stick pretzels

Mini marshmallows

Toothpicks

Cupcake liners
Instructions
Either make or buy white frosting. Color half of it yellow and half of it orange. Put both colors into one piping bag.

Bake chocolate cupcakes according to the directions on the box. Let Cool.

Poke two mini marshmallows onto a toothpick. Repeat 24 times.

Pipe frosting onto cooled cupcakes in the shape of a fire.

Lay 3-5 pretzel "logs" onto the frosting fire.

Poke the toothpick into the frosting. Enjoy!
Notes
You could bake the cupcake base ahead of time, and bring the rest of the ingredients with you to finish assembling on a camping trip for a fun activity.