Seasonal Microwave Decor
*This post may contain affiliate links to websites such as Amazon. By purchasing anything from these links, I may receive a small commission at no extra cost to you. More information is available on my Disclosure page. I appreciate your support!
This is how I decorated my Microwave four different ways.
Microwave Before
I thought it would be fun to decorate my microwave when I decorate for the different seasons.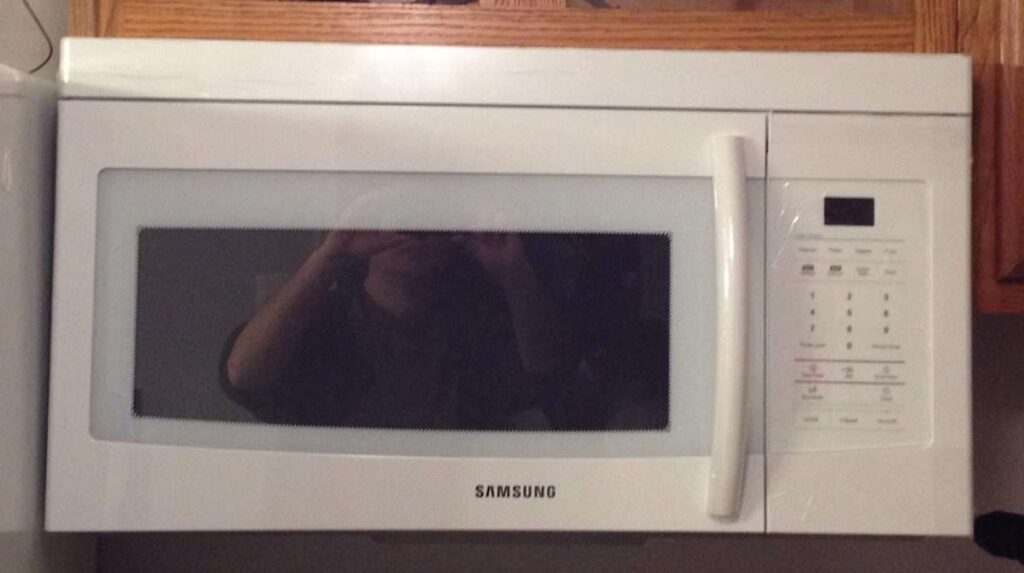 I had purchased these gel window clings and was looking for a good place to put them.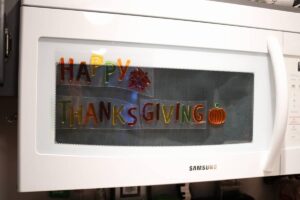 I liked how it turned out!
Microwave AFTER!!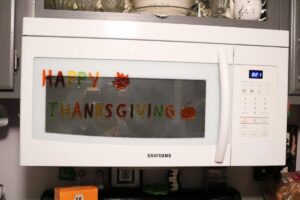 I've also used masking tape to hold a paper plate to the microwave. It goes well with my other Paper Plate Decor.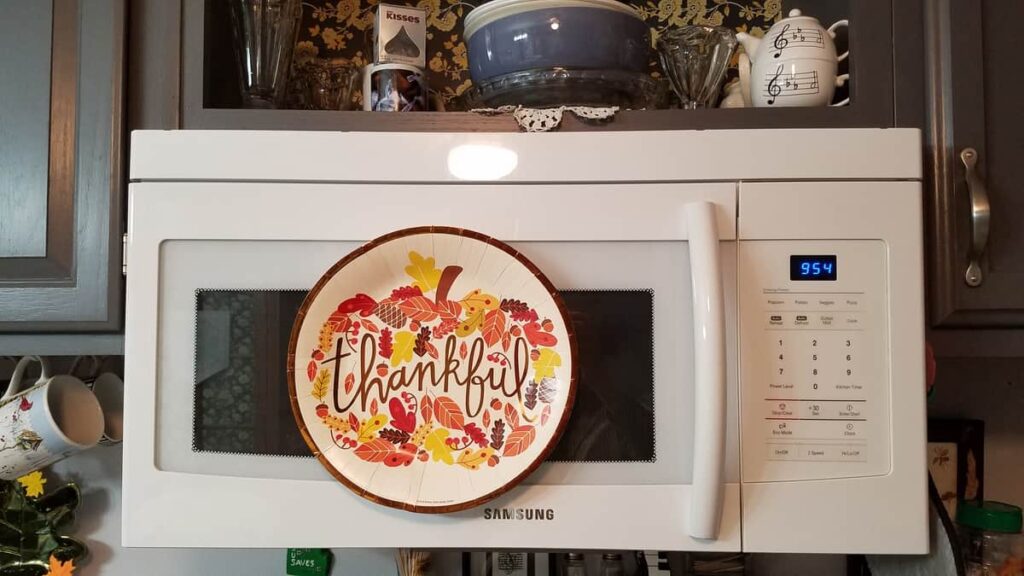 I bought some Christmas bakery cake decorations for just a few cents years ago. But I rarely make a Christmas cake (who does? that's probably why they were on clearance). So I used these pieces for the microwave.
Christmas Microwave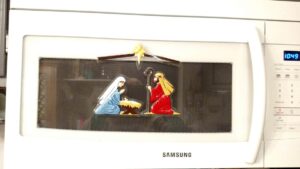 Guess how I attached them? ….. with masking tape.
Here is the microwave with the light on when something is cooking.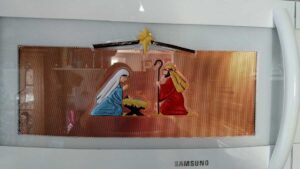 Several years ago I bought a purple flower silicone lid for containers that don't come with a lid, like serving dishes. For a long time I kept it on my microwave, because I liked it, and it stuck there easily! I guess that really was the first time that I decorated my microwave.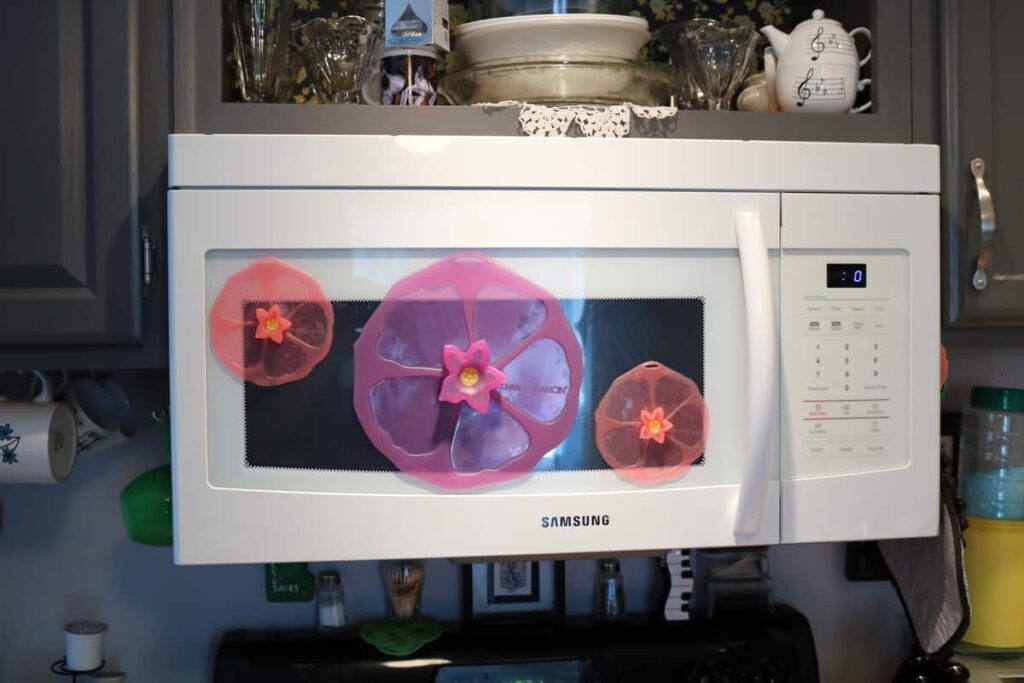 I like this look for Spring, don't you? The pink flowers are just the right size to cover a cup so that flies can't get in when you aren't looking (think camping).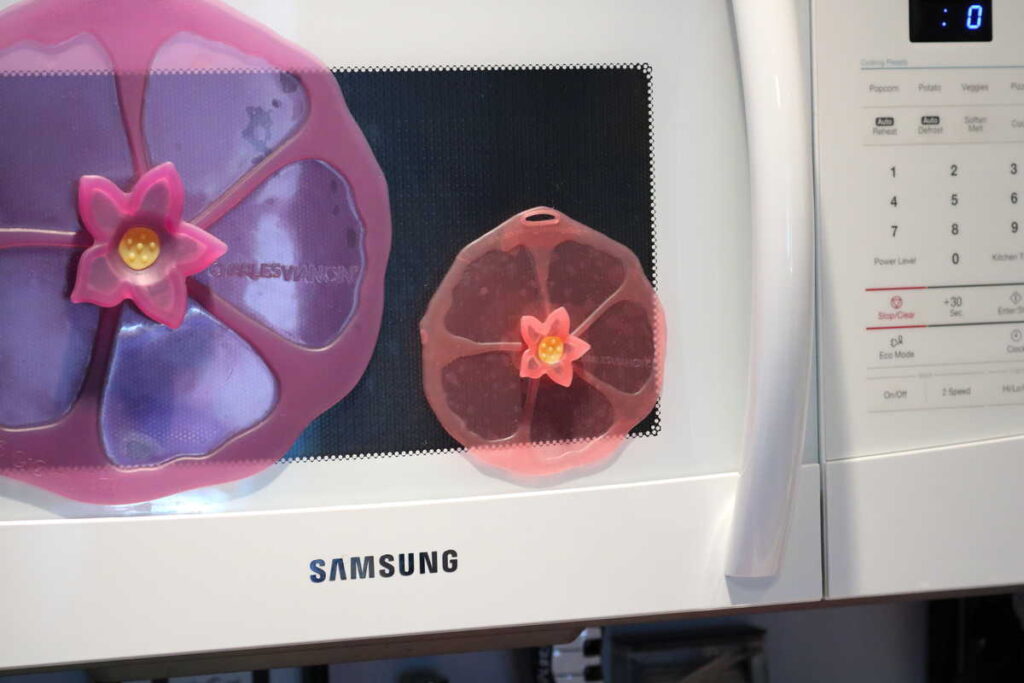 And then this music note jar gripper was a gift. Once again, I found a perfect spot for it.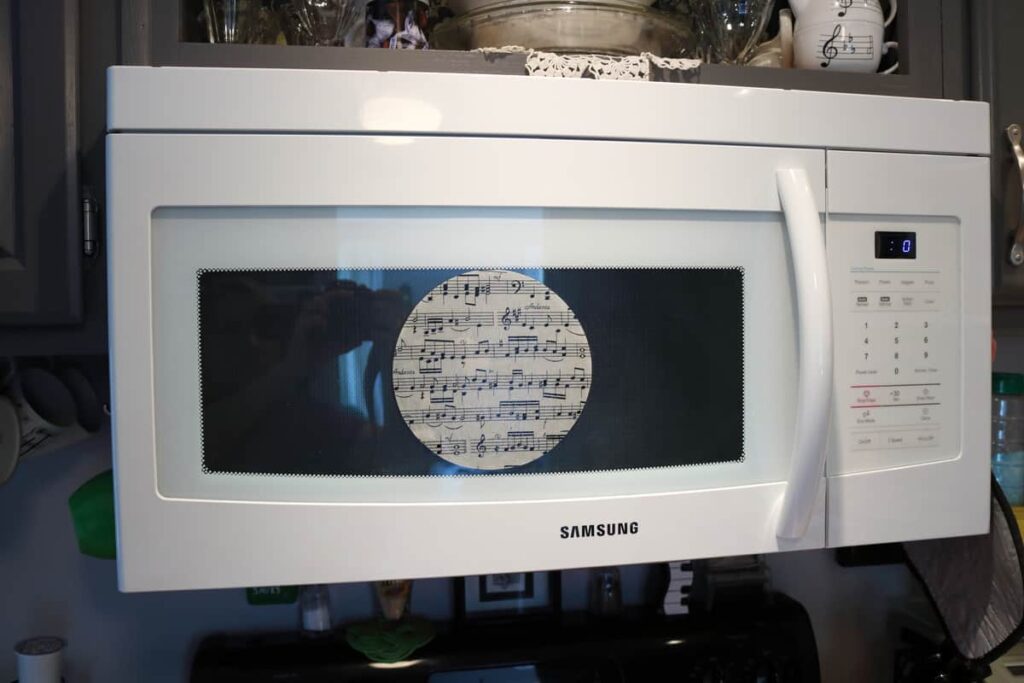 What about you? Have you ever decorated your microwave?? Does this make you want to do it???