I love using Burner Covers to keep the crumbs out of my electric burners. I like having different ones for different seasons and occasions. I recently found these burner covers at the Dollar Tree store. I realize though, that not all people have electric burners. So, I want to show you another idea I had.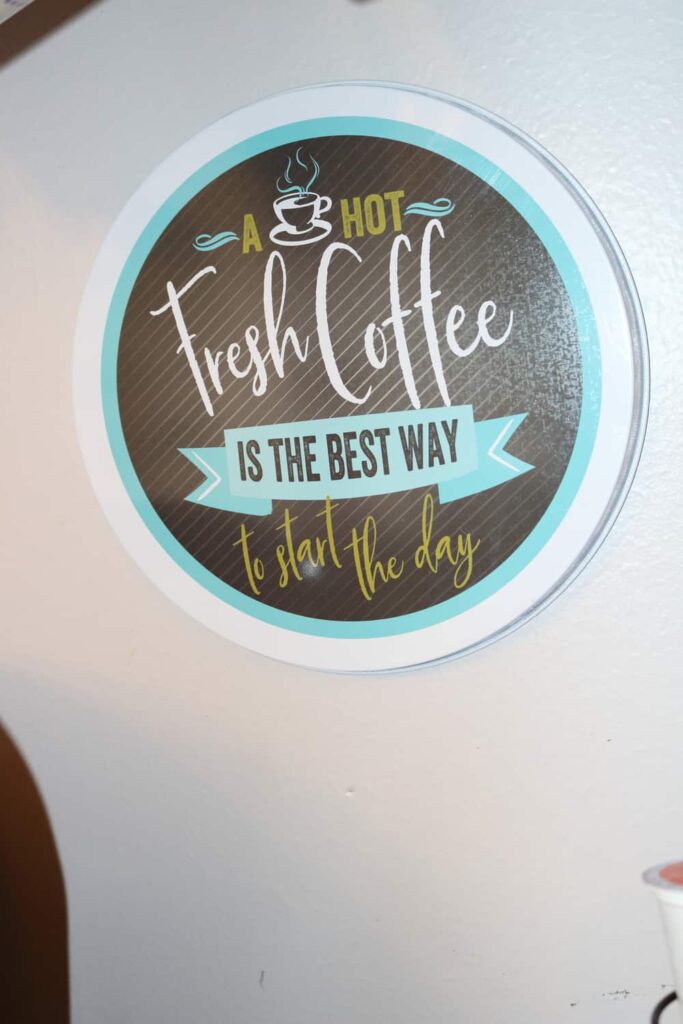 (*This post may contain affiliate links. By purchasing anything from these links, I may receive a small commission at no extra cost to you. More information is available on my Disclosure page.)
Put a nail or hook into your wall, and hang the cover directly onto it. It should stay balanced there. Ta-dah! And an easy sign has been put up just like that. Do you like it?
This burner cover is part of a set of "Fresh Coffee" themed things from the Dollar Tree. While this style may no longer be available, they usually have some sort of Coffee themed things available nearly all of the time!