Happy New Year! I thought you might enjoy this idea of how to transform a plain clock on this first day of the New Year.
We have not had a clock in our basement in the five years that we have lived here. Since I have been homeschooling in the basement, I decided to get a clock that had a second hand so that I would not always need my cell phone's stopwatch when timing the kids' speed drills. Not all clocks have second hands, but I found this plain clock for $6.
Clock Before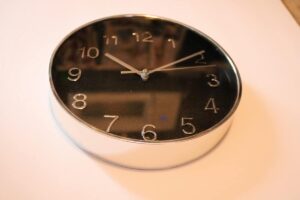 (*This post may contain affiliate links. By purchasing anything from these links, I may receive a small commission at no extra cost to you. More information is available on my Disclosure page.)
As I was deciding how to dress up the clock, our cat joined me as she often does….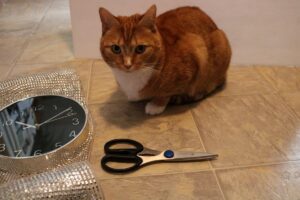 I had bought this sparkly (it is not glitter) silver wired ribbon several years ago at Michael's after Christmas clearance sale.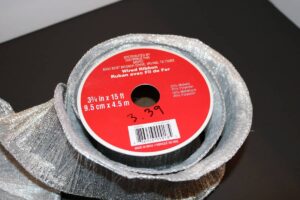 I pleated the ribbon as shown in the picture below. The wire helped it to stay in place very easily. Pleating it made it naturally curve into the circle that I needed for the clock.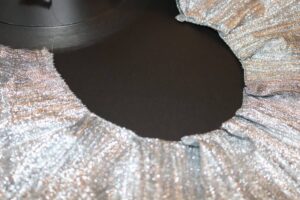 I placed the clock onto the ribbon to gauge how much I needed before I cut it off.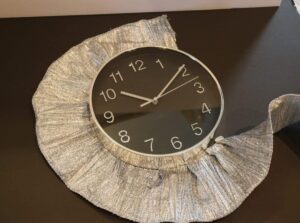 I overlapped the length a bit.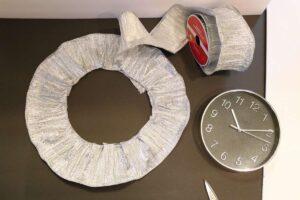 Originally I was thinking to use sticky back velcro* to attach the ribbon, so that I could change the look of the clock occasionally. But I ended up just hot gluing the ribbon to the back edge of the clock.
Clock After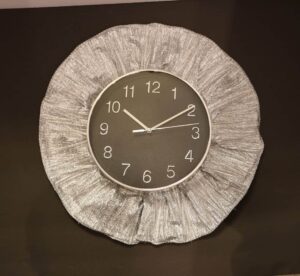 Here is what the back looks like.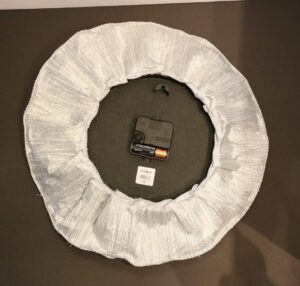 And here is the clock on our basement wall! It kind of looks like a silver flower! I loved how easy it was to turn this plain clock into a clock with style. I have another clock that I want to makeover, also.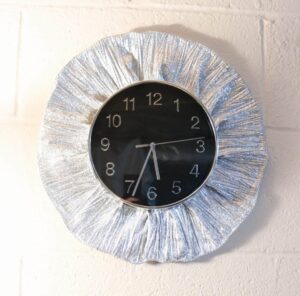 How would you makeover a plain clock?