Crocheted Music Note Wall Hanging
This post contains links to affiliate websites, such as Amazon, and we receive an affiliate commission for any purchases made by you using these links. We appreciate your support!
I created this music note wall hanging using a single crochet stitch.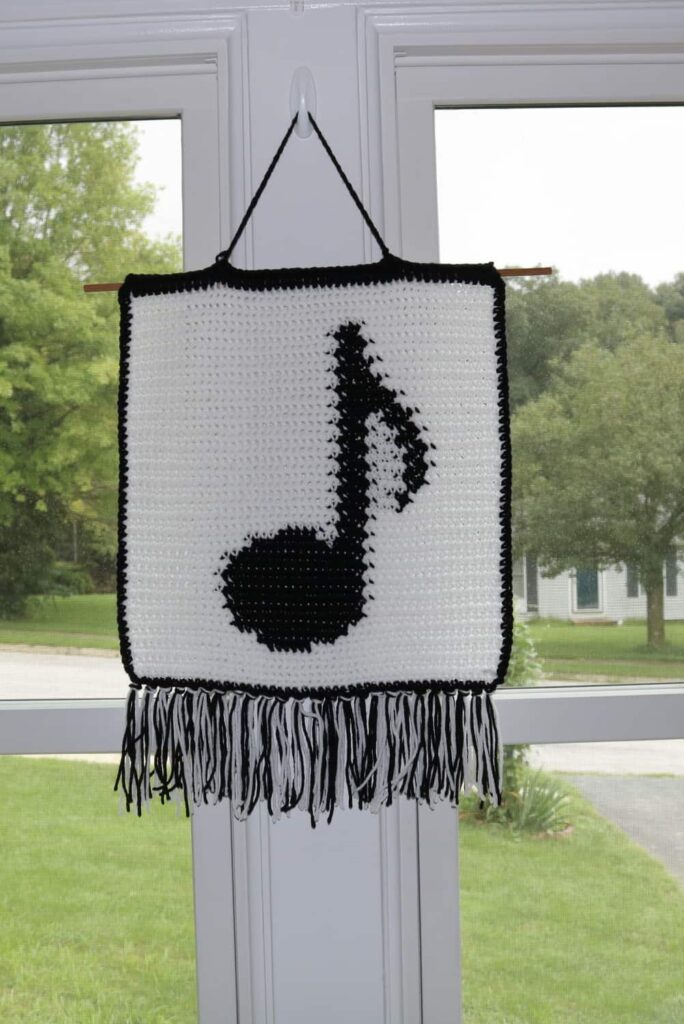 [sc name="This Post May Contain Affiliate Links"]
First, I drew out my design on Graph Paper. You can make a lot of different designs this way. I have crocheted blankets with words on them that I will show you in another post.
If I recall correctly, I had a large music note (an eighth note) that I cut out. Then I traced around it onto my graph paper, and then I marked with X's to fill in the shape. I numbered my rows to help keep my place while I was crocheting.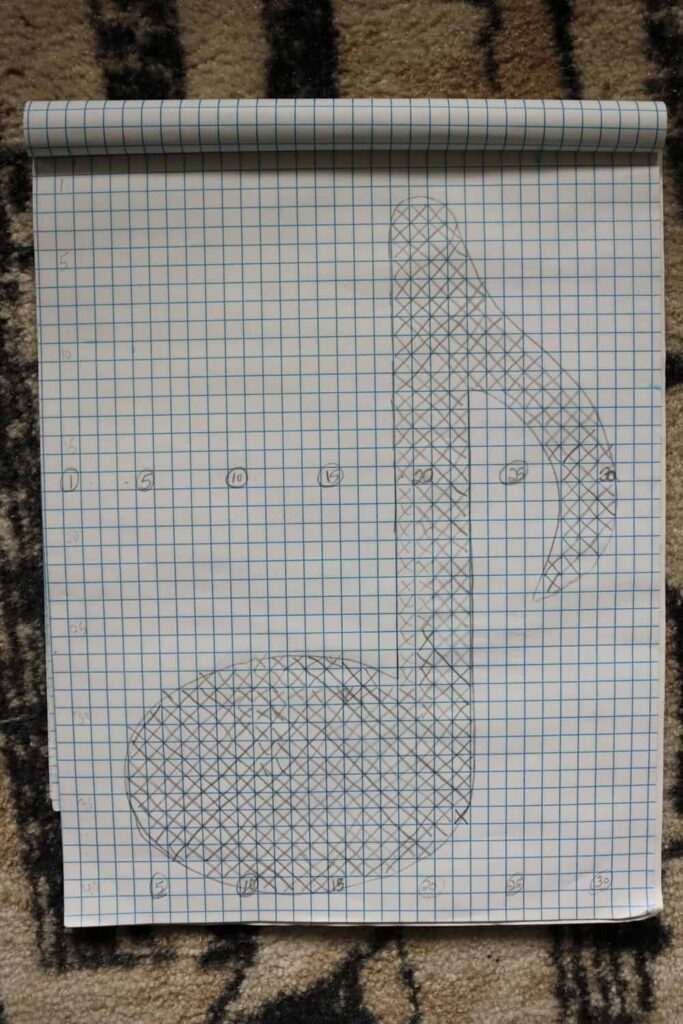 Then I single crocheted several rows in white (with extra room on both sides of the note that are not shown on the graph paper). When I came to the row of black, I made a slip knot in the black, and began crocheting with it, crocheting over the loose white yarn string, the same way that you do when you are crocheting over a loose end or "tail." When the few stitches of black were done, I let the black yarn just hang there– I did not crochet over it with the white yarn. Then when I turned the row and came back, I picked up the black yarn again and used it, crocheting over the white.
The trick is, you have to be able to go both directions in your mind– when you are working on the "back" side, you are going the opposite way on your pattern– you are not always traveling left to right. Every other row you are working right to left on your pattern. You could number them so that you would always know the odd rows are the front, and the even rows are the back (or vice versa.)
When I was finished, I crocheted a single black row around the square. At the top I crocheted double stitches, so that I could insert a dowel rod for hanging. I added yarn fringe to the bottom to complete it. I attached a single chain of black yarn to then hang the whole thing on a hook.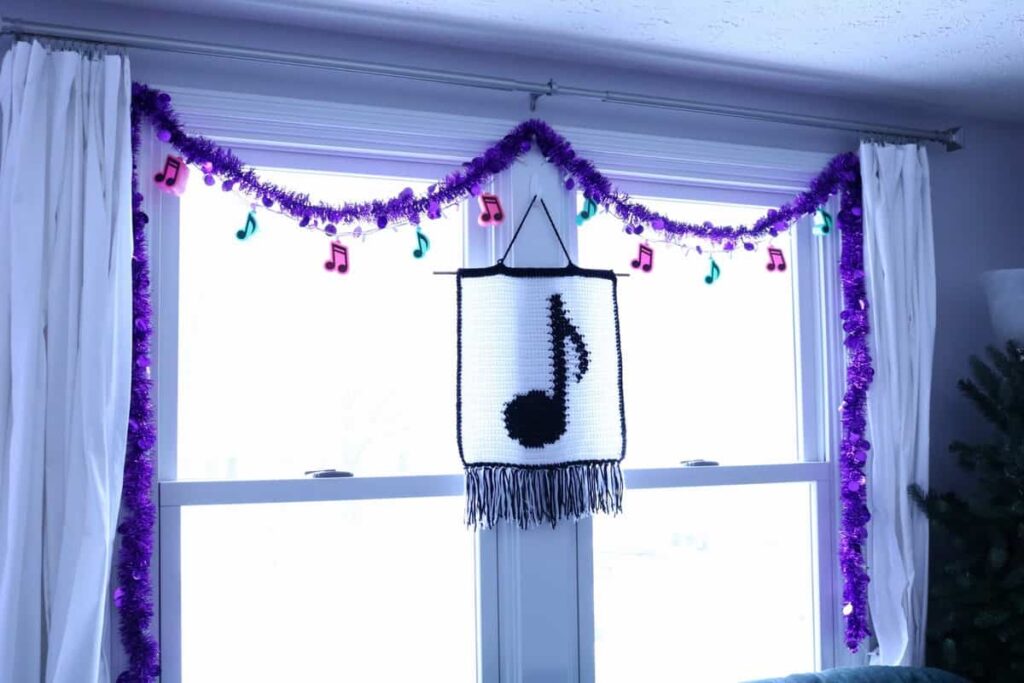 I really enjoy displaying this wall hanging for my piano students. I hung it on the window with my music note light string.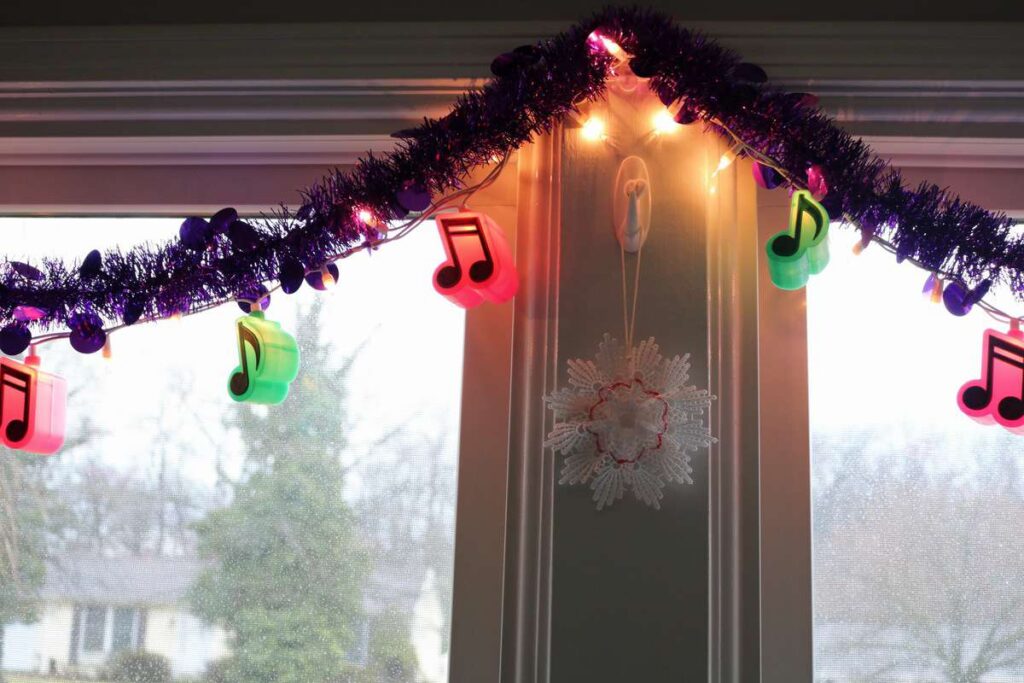 The original lights had stopped working. I saved the plastic note covers. When I wanted to put them over another light string, the holes were too big and they would not stay put. Then hot glue came to the rescue. It took just a tiny bit of glue to make the hole small enough to stay on the light string. (In the picture, much more glue is shown than necessary– a little trial and error and I got it right.)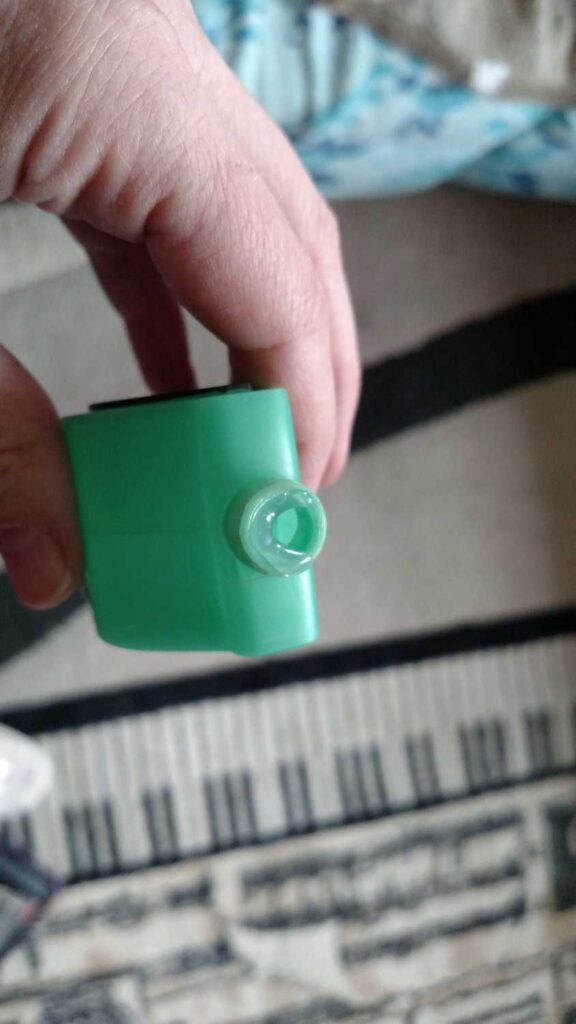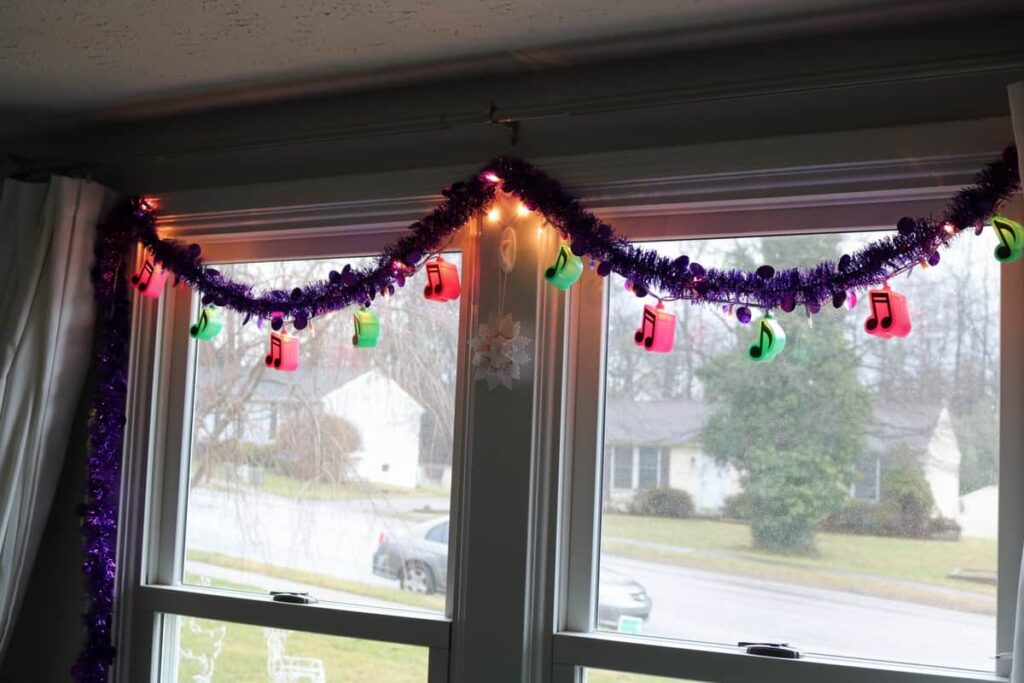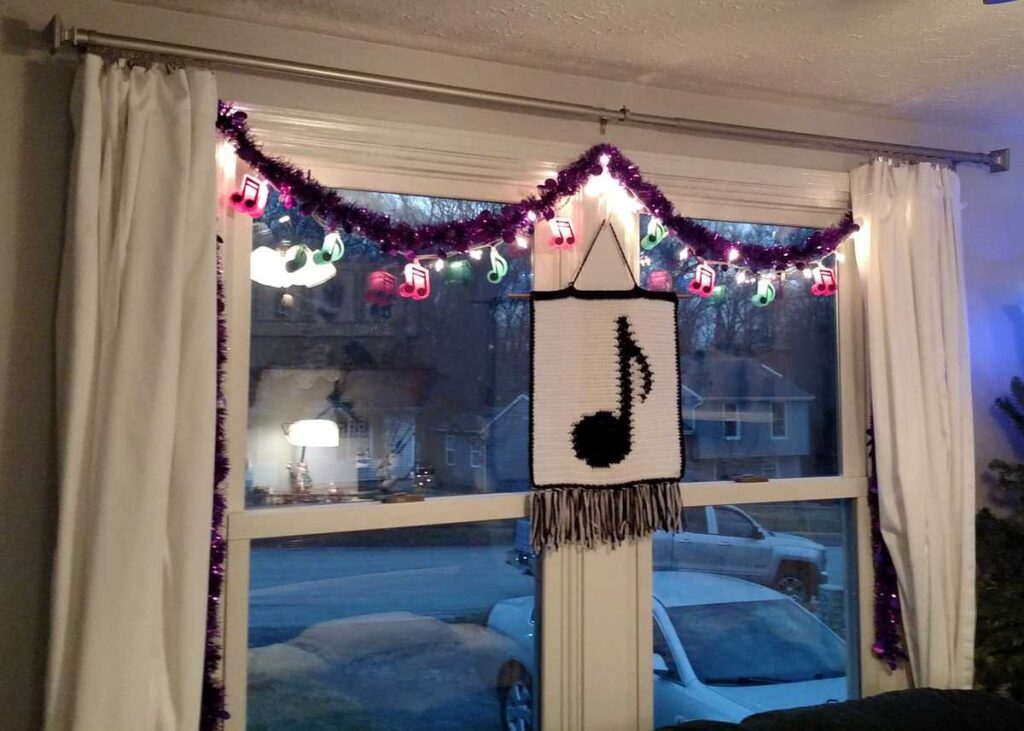 To store this piece when I am not using it, I just roll it up around the dowel rod. I hope you enjoyed seeing how I created this single crocheted Music Note Wall Hanging. To see how to single crochet, both in pictures and with a video, Click Here.