Mini Pumpkin Spice Latte Printable
If fall weather hasn't already arrived where you live, it soon will! Here is a little something that you can decorate with if you like!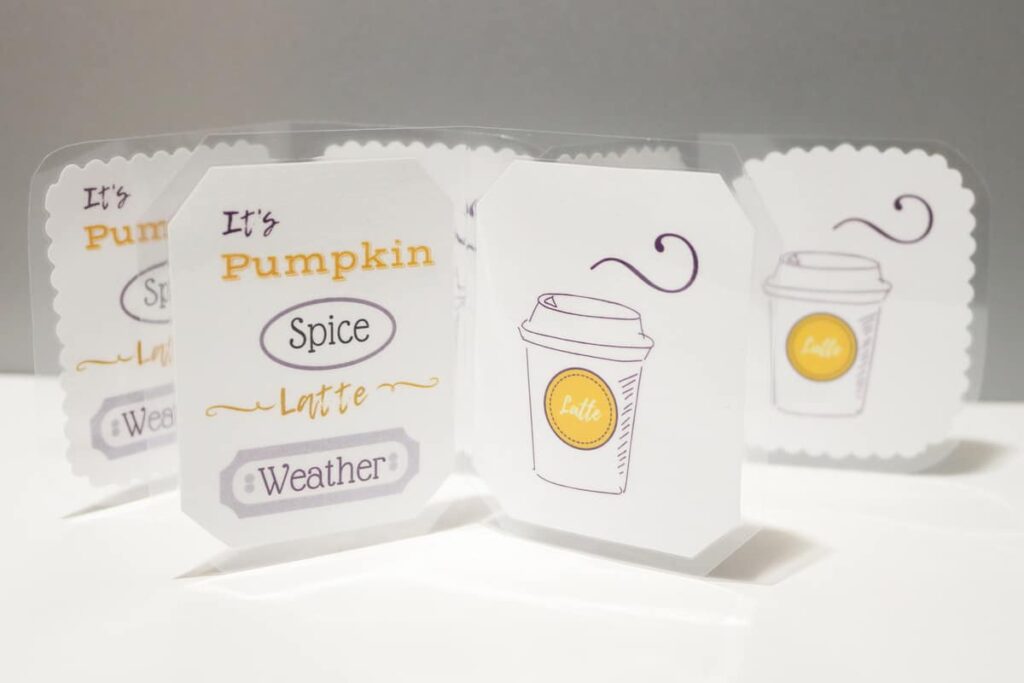 (*This post may contain affiliate links. By purchasing anything from these links, I may receive a small commission at no extra cost to you. More information is available on my
Disclosure
page.)
I created these "Pumpkin Spice Latte" printables a couple of years ago. I originally made them to be 5 x 7's so that you could print both designs on one sheet of paper.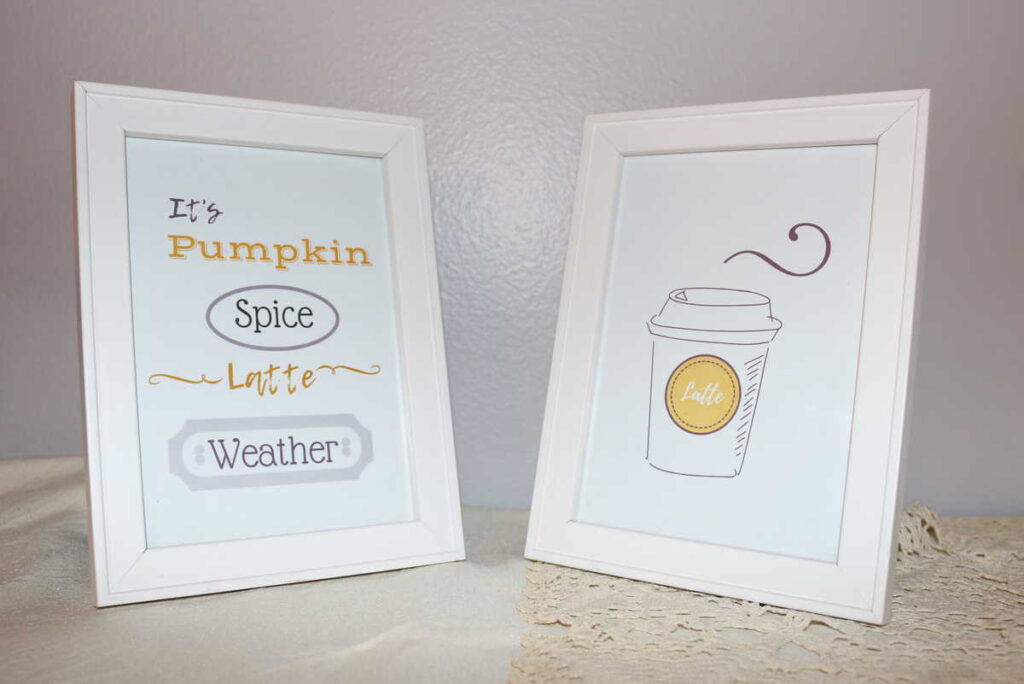 Then I realized that I could resize them on my printer to make them smaller. That means you can print several sets of this mini pumpkin spice latte printable on one sheet of paper! (Of course you could resize them to make them bigger, too, if you prefer them to be as big as one sheet of paper!) All you have to do is change the size on your printer settings. I made these about 3 and a half inches tall.
To display my miniature printables, I cut them out with pretty scissors.
Then I laminated them side by side. I folded them so that they would stand alone– no frame necessary!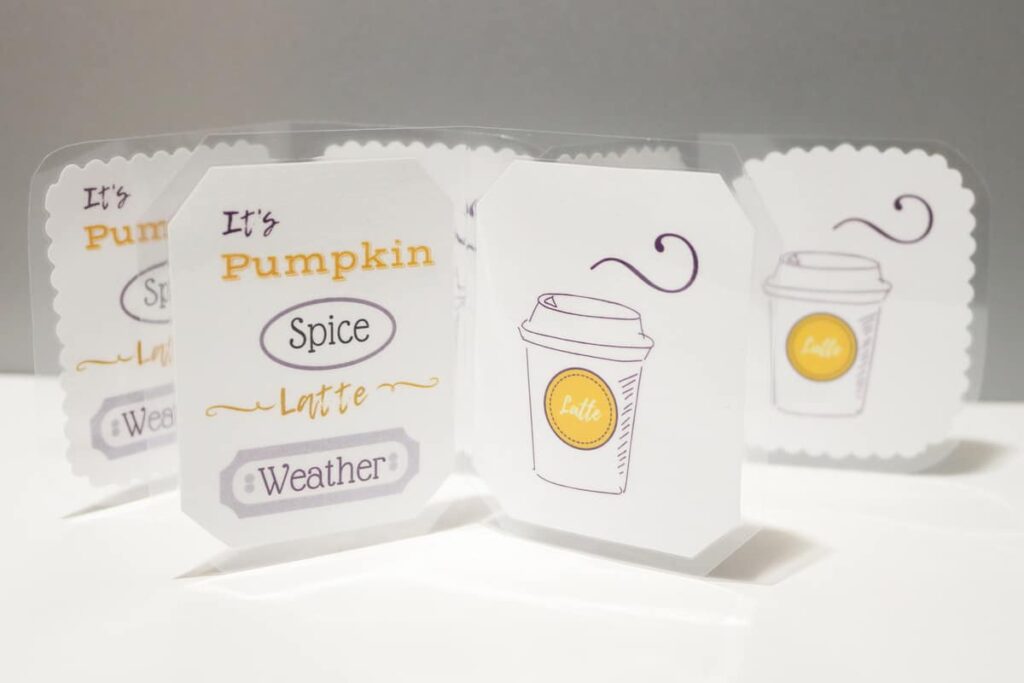 You can find the link for these free printables at the original Free Fall Coffee Printables post.
You might also like this post on ideas for Fall Hospitality!