Seasonal Drink Printable Checklists
Surprise! I didn't realize that I was going to create a series, when I first made my coffee drink themed printables. But surprise! Here is the second in the series.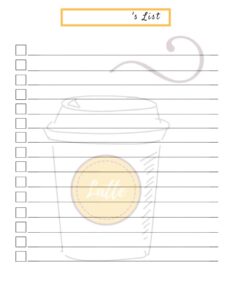 (*This post may contain affiliate links. By purchasing anything from these links, I may receive a small commission at no cost to you. More information is available on my Disclosure page.)
One of the great things about this entire series is that– they do not take up very much of your precious printer's ink! Isn't that good news?! Also, as you can see below, you can print two 5×7 (approximately) lists on One sheet of paper. (You shouldn't even need to set your printer to Landscape.) Print preview before printing, and then just cut it down the middle.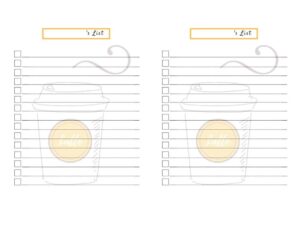 After I made the Pumpkin Spice Latte one for autumn (above), I decided to make two of them for the winter season while I was at it. This one is Hot Cocoa for the winter season.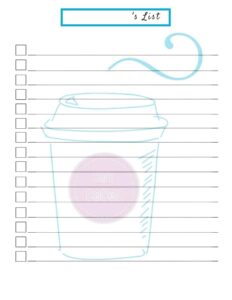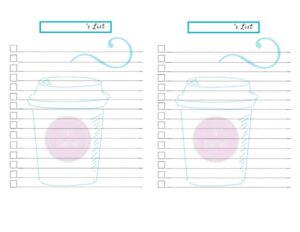 And then we have this Peppermint Chocolate Chip Shake printable checklist, to match the original seasonal drink printables.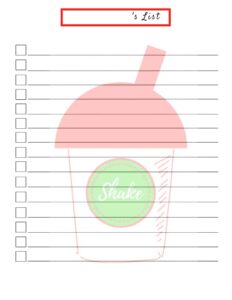 I have had an idea for all of my printables, and I need your input. Would you rather just pay $2 to print out my printables, instead of signing up to get emails of my new posts? Would that be more convenient for you? I am checking to find out how to do that, if it is something my readers would like. So let me know in the comments!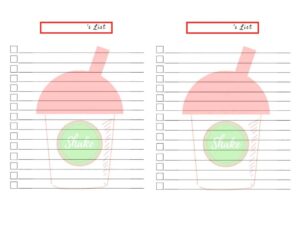 I have plans for a third item in this Seasonal Drink Series. Can you guess what it could be?
#PSL #pumpkinspicelatte #hotcocoa #freeprintables #peppermintchocolatechipmilkshake