Nine Month Century Farms Update
Happy Fall! I just harvested 6 big squash from my garden. I think we had a mini freeze because some potted flowers died. The tomato plants are dying off, and the squash leaves were beginning to wither, too.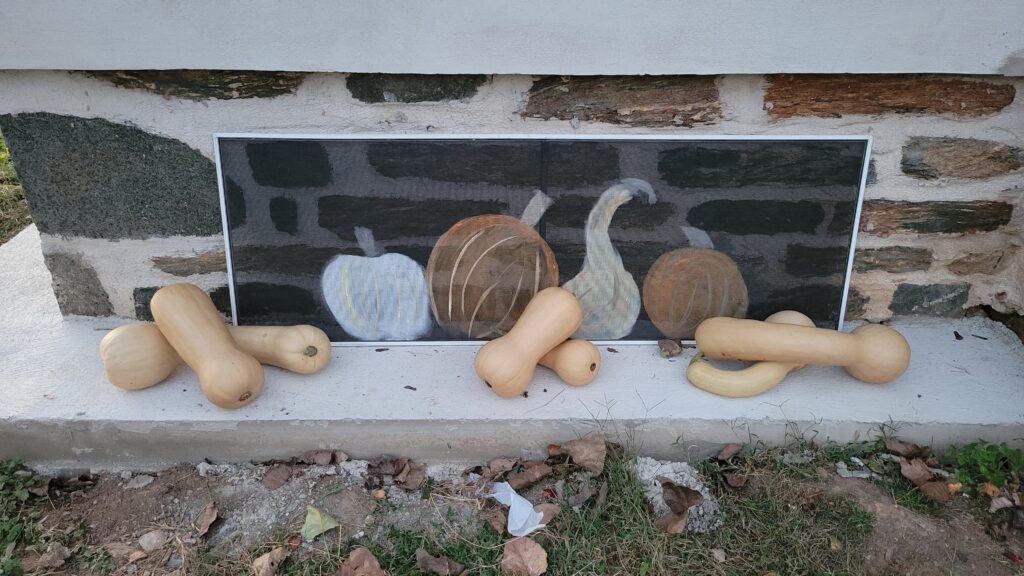 (*This post may contain affiliate links. By purchasing anything from these links, I may receive a small commission at no extra cost to you. More information is available on my
Disclosure
page.)
In this nine month video update, I talk about not feeling well lately. For 3 and a half weeks I've felt like I had laryngitis. Well, a few days ago I went to Urgent Care where they ran bloodwork and sent me off for a thyroid ultrasound. The results came back today– I have 4 nodules, 2 of them big enough to probably need a biopsy.
I'm thankful to have a couple of doctors' appointments lined up already this week. Two people in my life received good cancer updates this month. They've shown me a good example of trusting God— and now it's my turn to trust Him in this area!
So homeschooling has been tough now for the 4th week in a row, and everything has been tough– including working on the house. But we still managed to get some things done!
We also managed to acquire some cute outdoor kittens.
In the video I talk about some new furniture paint I'm using. Black Dog Salvage Paint gave me a code for you to use in case you want to try it and get 20% off! The code is: B420 and you can find their paint here: PAINT.
And if you are interested in seeing the ceiling tiles that I'm painting from American Tin Ceilings, they are HERE.
I painted the pumpkin/squash scene last year I think– or was it 2 years ago?! I think it's a great way to use a screen you find by the side of the road….
I hope you enjoy the video! Nine Month Update. P.S.– Do you ever watch videos with the sound off like I do? You can always choose the CC option to see the words if you need to.
If you want to see the cement get poured around the house, you can watch that, here.