Around twice a month on Saturdays I am quickly showing you several projects that I have tried. Other people have already given the instructions, so I will link you over to theirs if I can.
My goal is to share links to recipes and Pinterest ideas that I have tried, and then to let you know how it worked out for me when I tried it. It might be a success, or it might be a flop. Perhaps you would like to know if I have tried something in particular? Let me know! If I haven't tried it yet, maybe I will, and then I can let you know how it went.
Today's Snippets are all food related. Enjoy!
https://www.pinterest.com/pin/94153448444559118/
I have cilantro that grows almost continuously. It reseeds itself. I really enjoyed using my own home grown cilantro in this recipe. I omitted the jalapeno, and used garlic powder instead of a garlic clove.
Before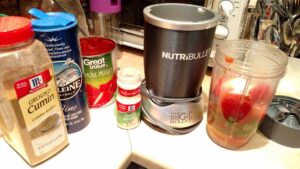 (*This post may contain affiliate links. By purchasing anything from these links, I may receive a small commission at no cost to you. More information is available on my Disclosure page.)
My Nutribullet was perfect for grinding everything up into a nice restaurant style texture for salsa. It was easy and delicious!
AFTER!!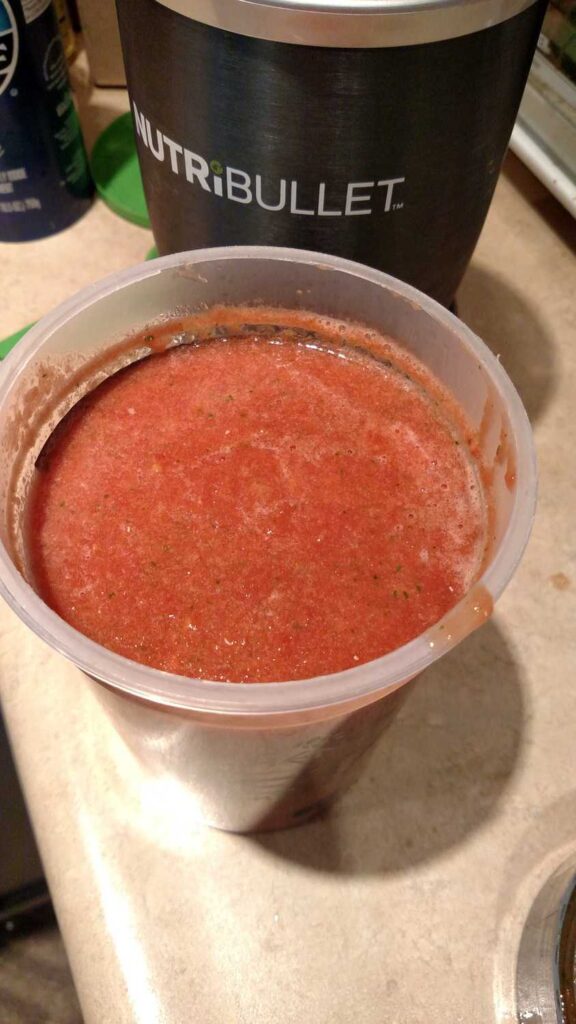 https://www.pinterest.com/pin/94153448437785017/
I used to have a cake carrier, but it broke. And sometimes, a cake is bigger than a normal cake carrier. I have used this upside down method to store cakes in my refrigerator a number of times. It is sooo easy to do! Just use the lid as the base. Then use the tub as the top. It is so secure and air tight. This is a blueberry lemon cake that I made with cream cheese frosting.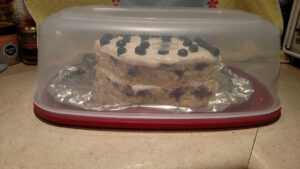 These are cakes that I made for my daughter's birthday.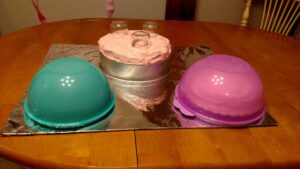 Apple Smile Snacks
https://www.pinterest.com/pin/94153448445400137/
It is a challenge to get my kids to eat healthy, fresh foods. I saw this idea on Pinterest the other day and tried it. I was out of mini marshmallows, so I cut up a giant marshmallow. Mine don't look as pretty– but I was surprised by how good it tasted! Have you ever tried the simple combination of apple, marshmallow, and peanut butter?! I liked it alot! One of my kids liked it; the other one didn't.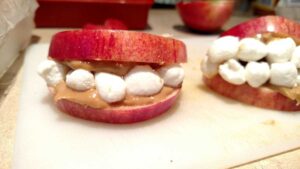 This would be a fun treat for a dentist's party!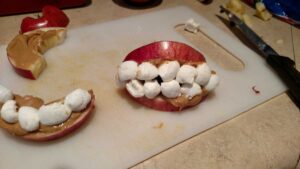 I hope that you have enjoyed this week's edition of Saturday Snippets!