Entertainment Center Built-in Shelves
*This post may contain affiliate links to websites such as Amazon. By purchasing anything from these links, I may receive a small commission at no extra cost to you. More information is available on my Disclosure page. I appreciate your support!
Introduction
Today I want to show you what my living room looked like before and after our built-in shelves. I have always loved built-ins. Here is our living room wall with nothing:
Before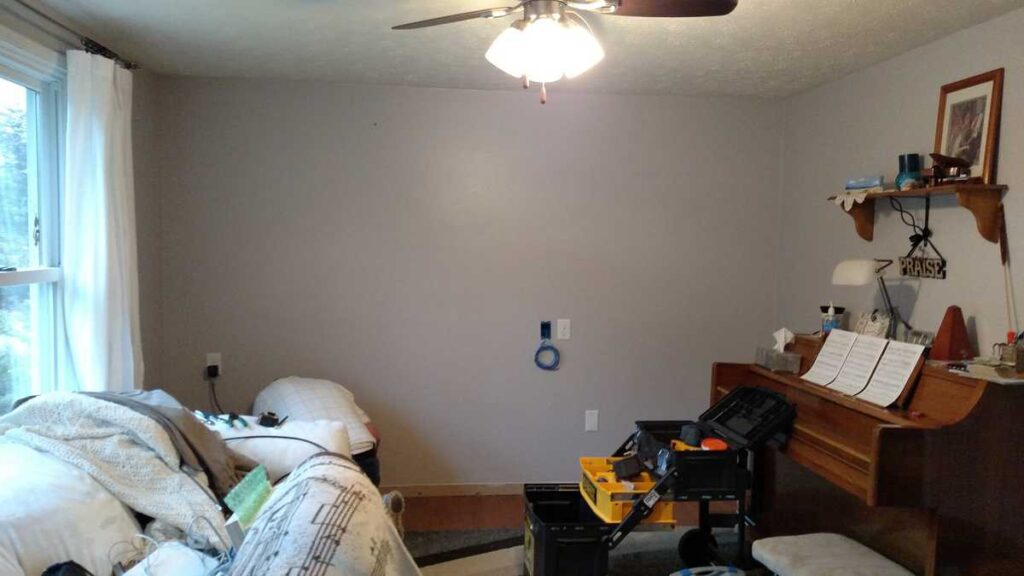 (*This post may contain affiliate links. By purchasing anything from these links, I may receive a small commission at no cost to you. More information is available on my Disclosure page.)
Shortly after we moved in, I had a shelf built to go over our television where I could display pictures and things. We followed Ana White's plans, except that I had my shelf made deeper.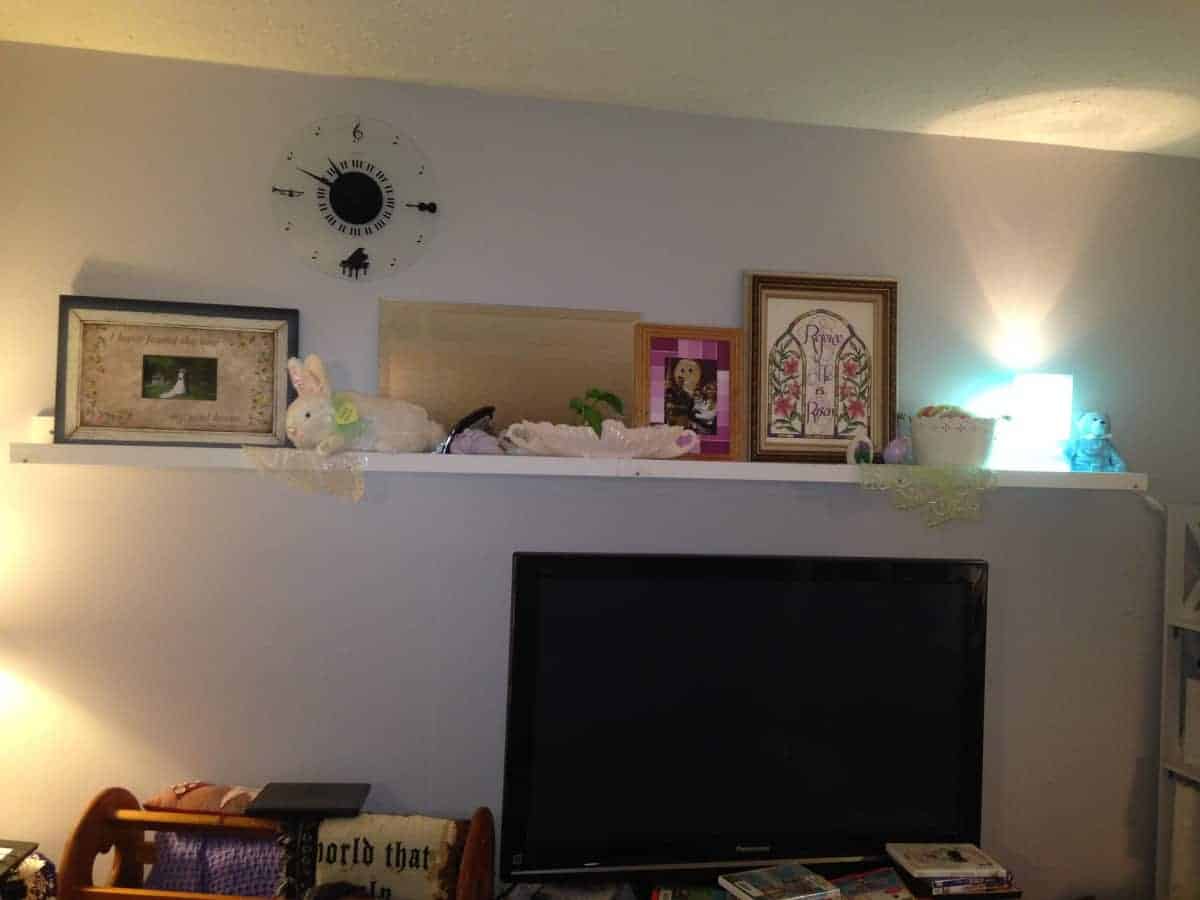 I really liked my "faux mantle" shelf. I enjoyed changing the decor to go with the seasons. I also added matching bookshelves on each side of the TV.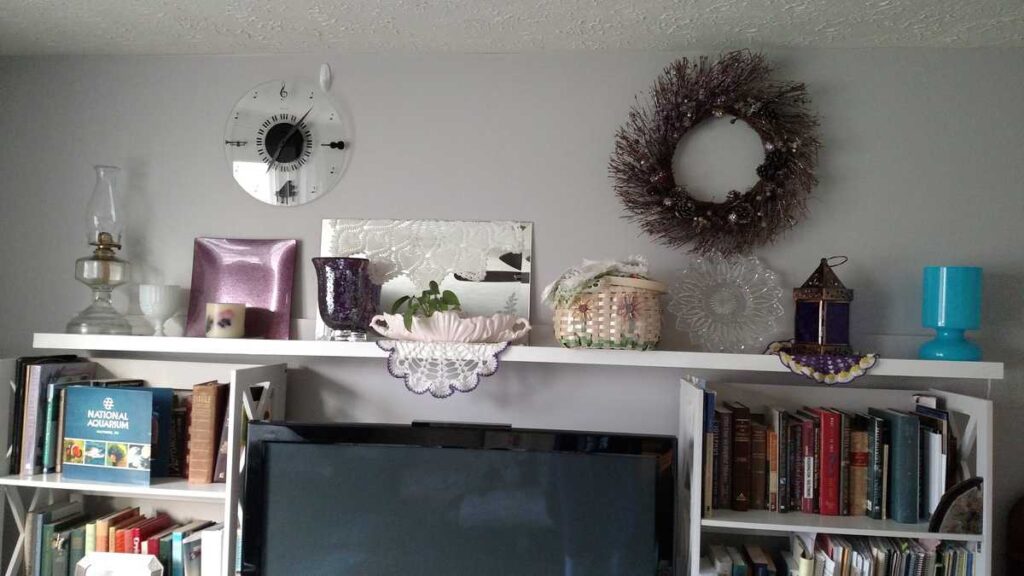 Here it is in the Fall. Do you see all of the empty space on the sides of the bookcases? In our small house, every inch counts. Those wasted square feet bothered me, so I began to think of a way to use every bit of space.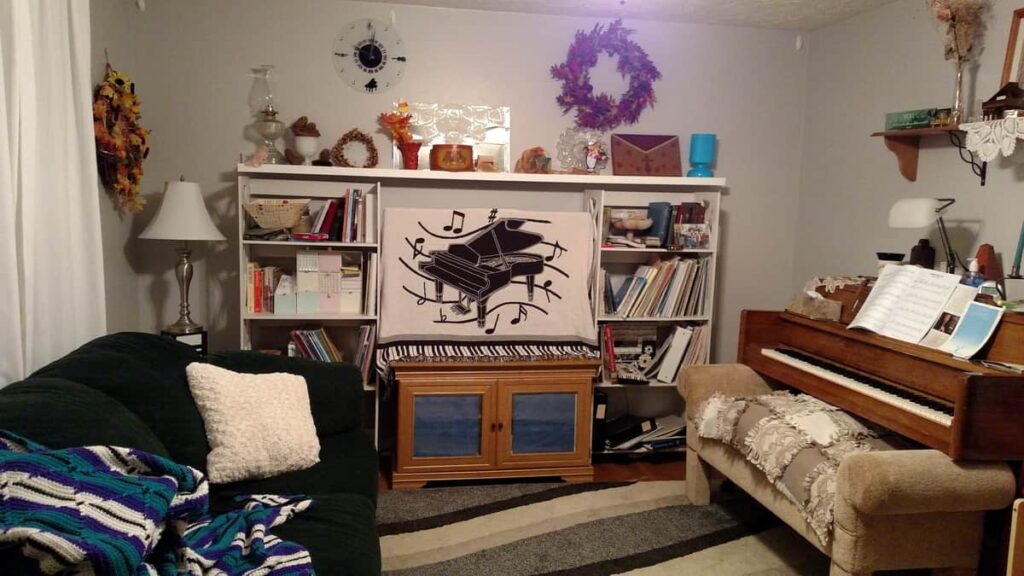 Here it is at Valentine's Day.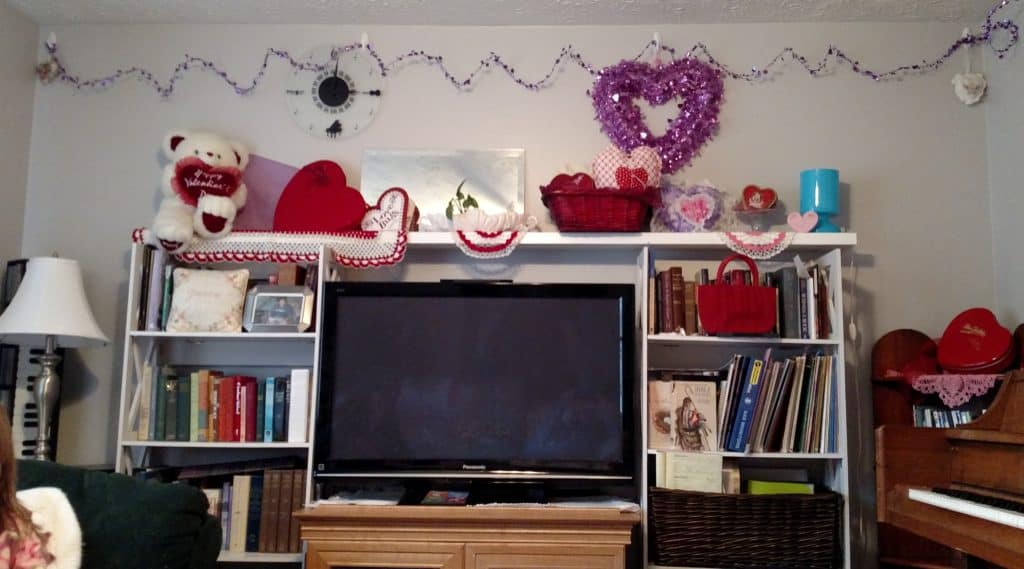 I liked the shelf and bookshelves so much, that I used them for the starting point when I designed my built in shelving. Here's what I wanted:
Center display area
Shelving on each side of the center area to the ceiling
Lower cabinets with sliding doors (because of the piano and couch, I wouldn't have extra room for doors that swing open)
Open back (to save on cost and material)
I printed a paper photo of the wall, and drew right on it to show what I was picturing in my head.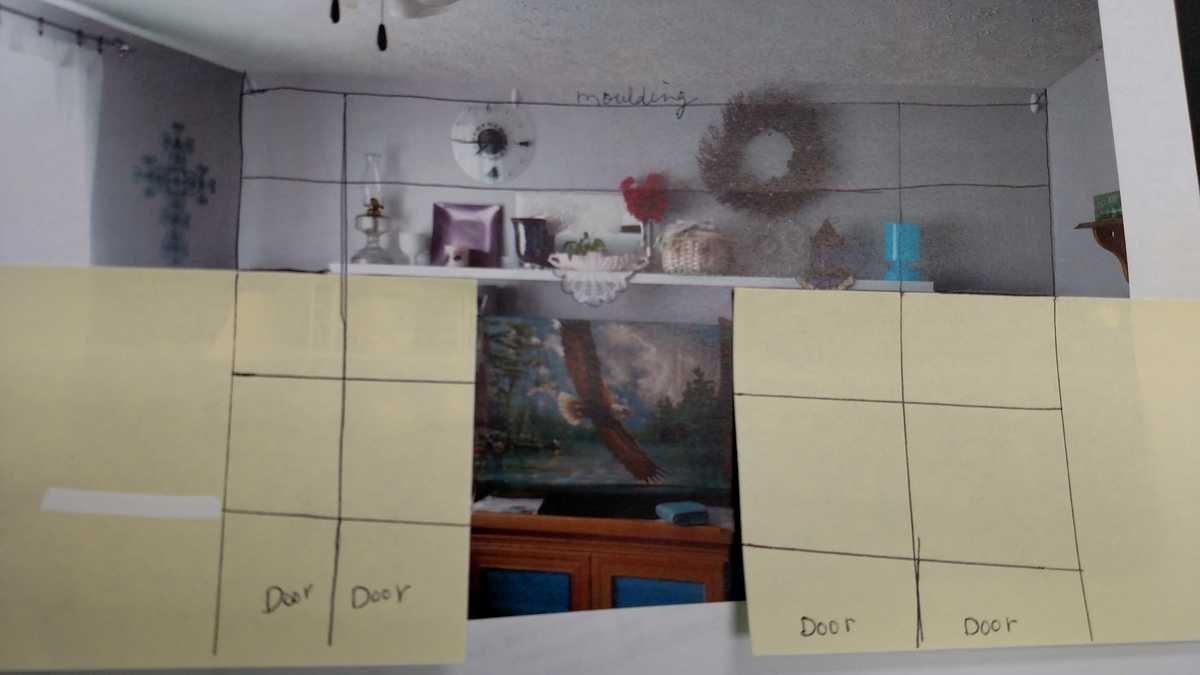 Then I drew it all again from scratch. It took me quite awhile to persuade my husband that it was time get the built in done. In fact, I had wait a full year after finding the contractor to do it, to finally get it finished.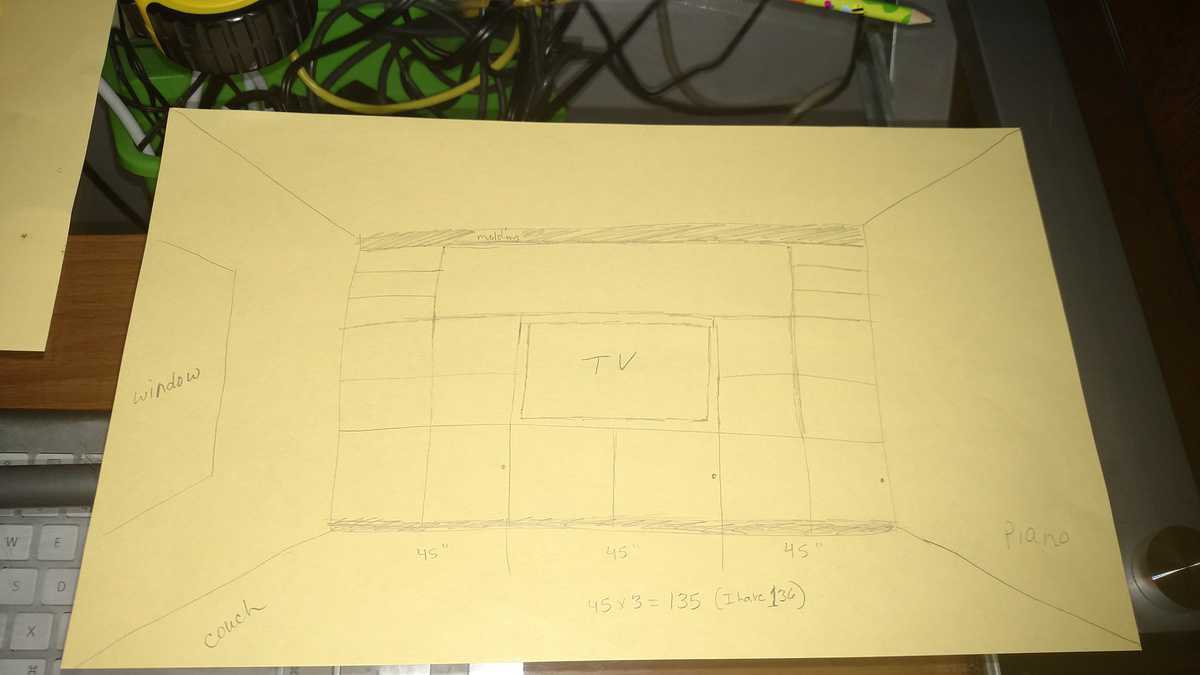 From my drawing, the contractor made this computer drawing. The shelves would all be adjustable. The drawing shows 4 shelves on each side, but I actually received six shelves for each side.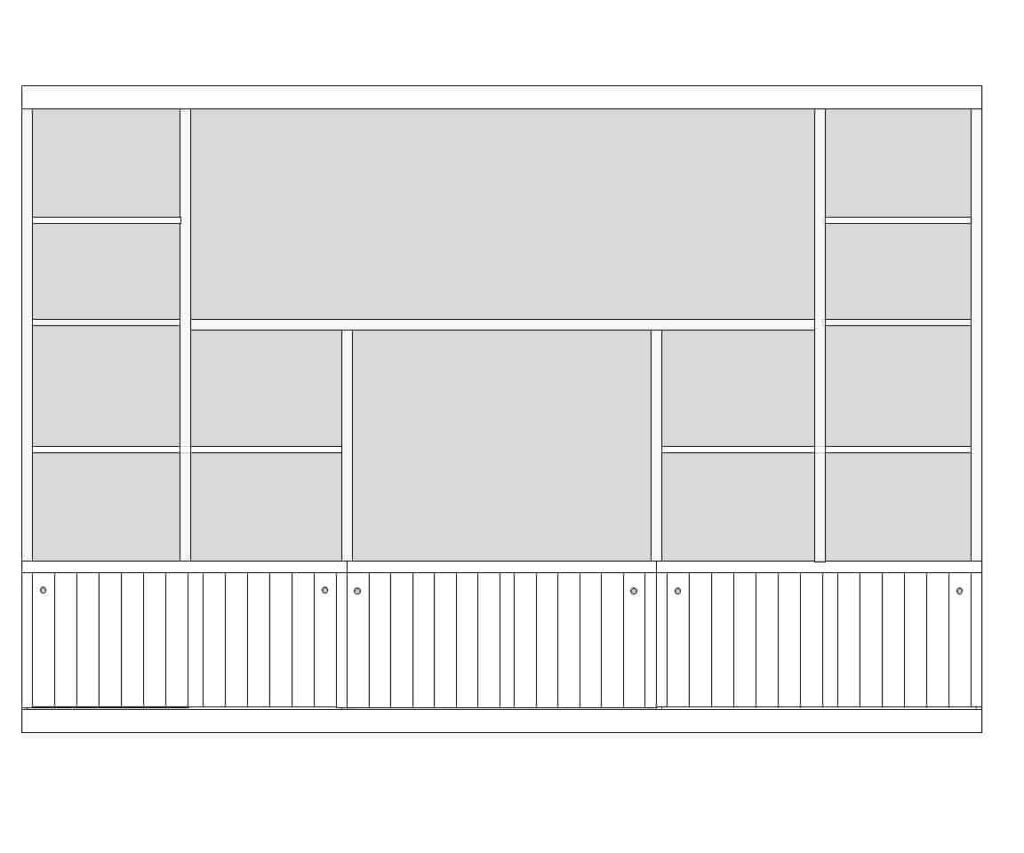 The inside of the lower cabinets would also each have a long shelf.
I found someone who would do the entire built-in for a reasonable price. The contractor came and measured the wall. I gave him my rough drawing and the specific ideas that I wanted incorporated. He suggested bead board for my sliding doors. I loved that idea, since I have incorporated bead board in other areas of my house. The contractor built the cabinets off site, and then brought them to install all in one day a month or so afterwards. First, the lower cabinets: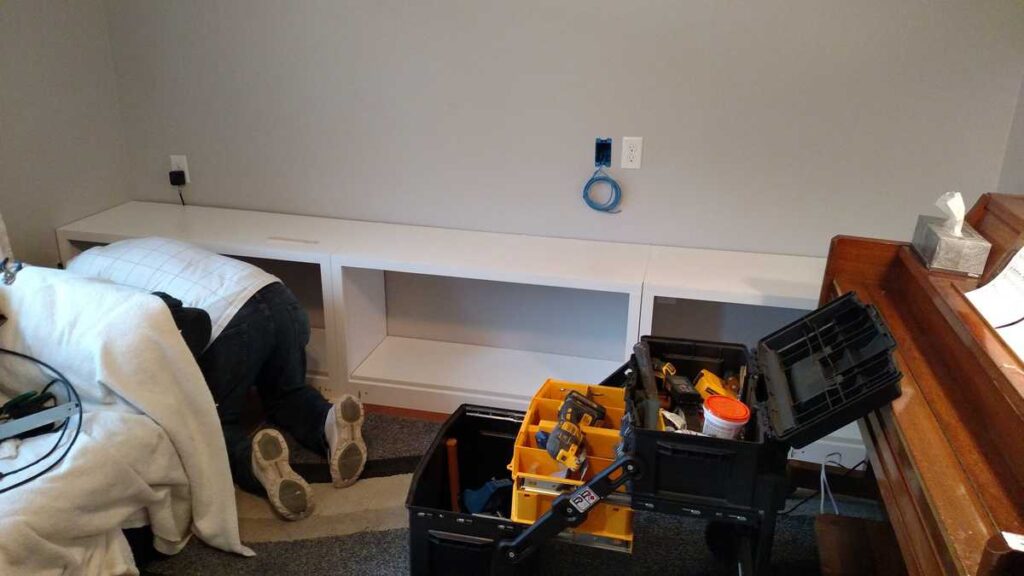 Then, the side towers: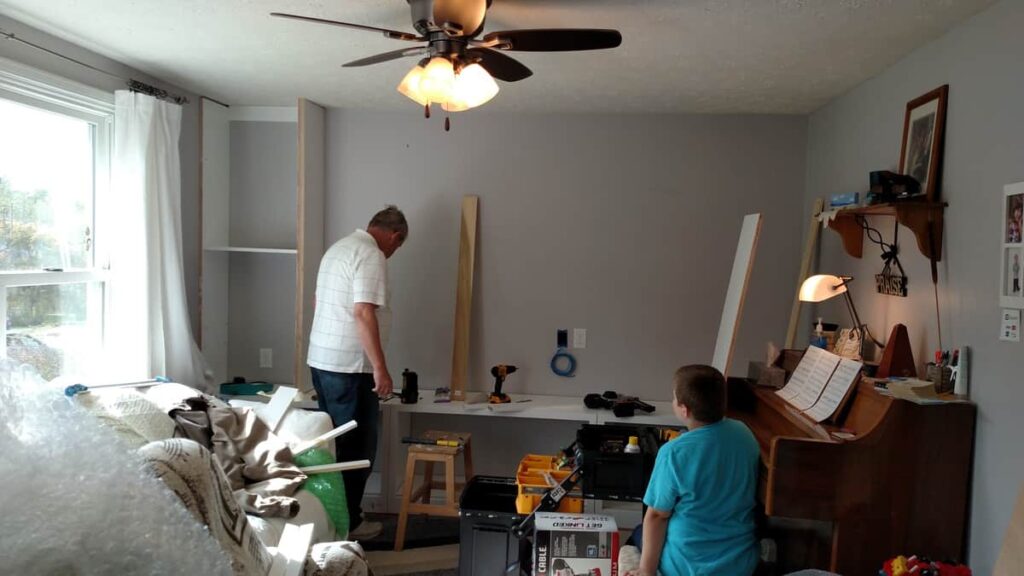 And lastly, the center section and the finishing molding across the top.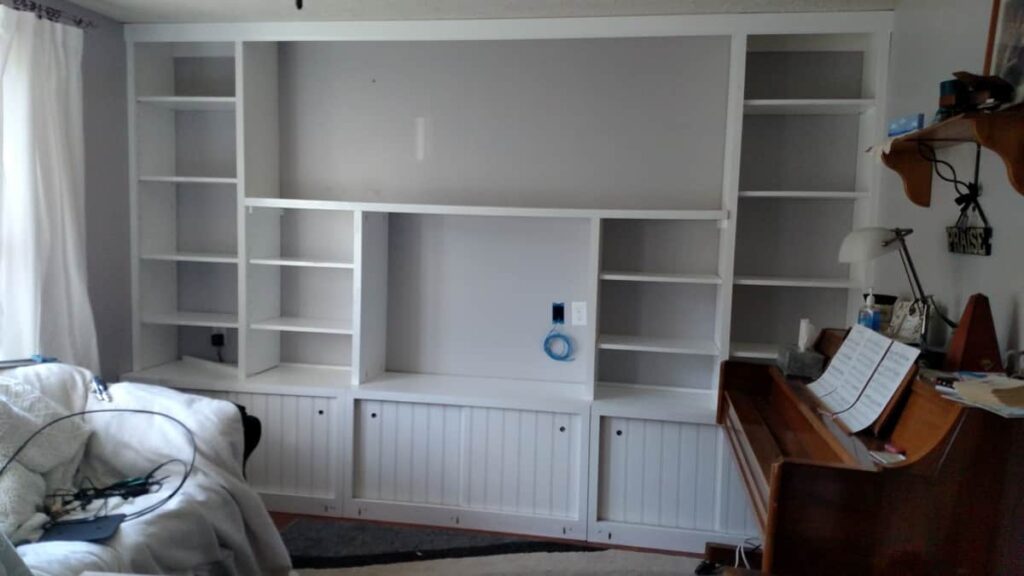 Then I had to wait for a week while the final coat of paint cured. I loved my new entertainment center built-in shelves!!
AFTER!!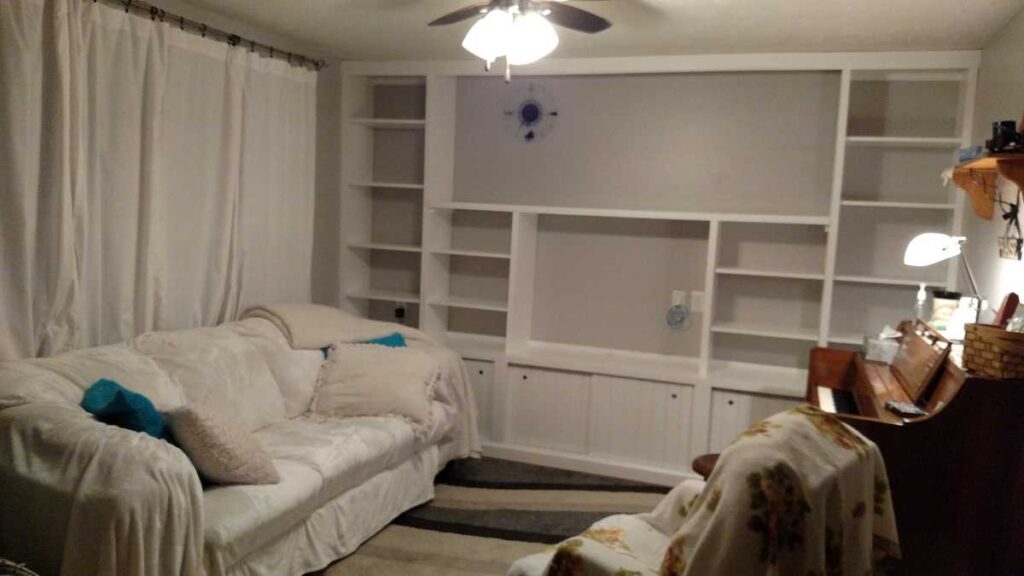 I chose a semi-gloss finish. My advice for you is to be sure that you use furniture/ cabinet paint– not latex wall paint for your built-in shelving.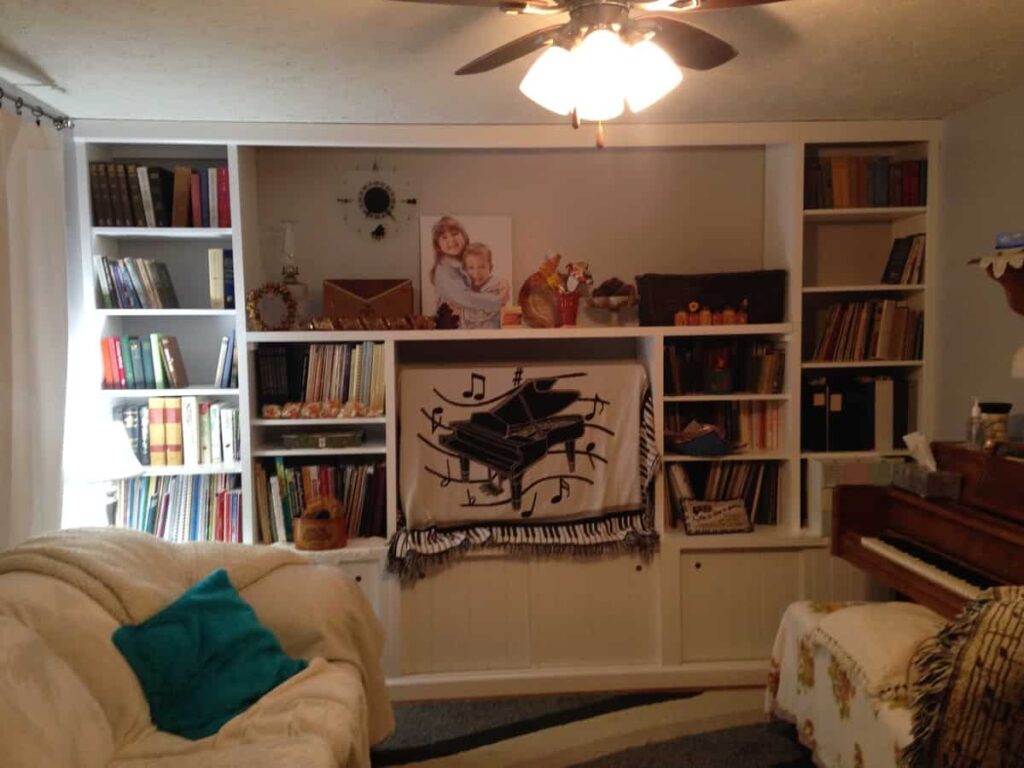 I use the lower cabinets of my entertainment center built in to store photo albums, DVDs, and tablecloths. The shelves hold my favorite books, dictionaries, and music books for teaching piano lessons.
It is so fun to decorate this area at Christmas time!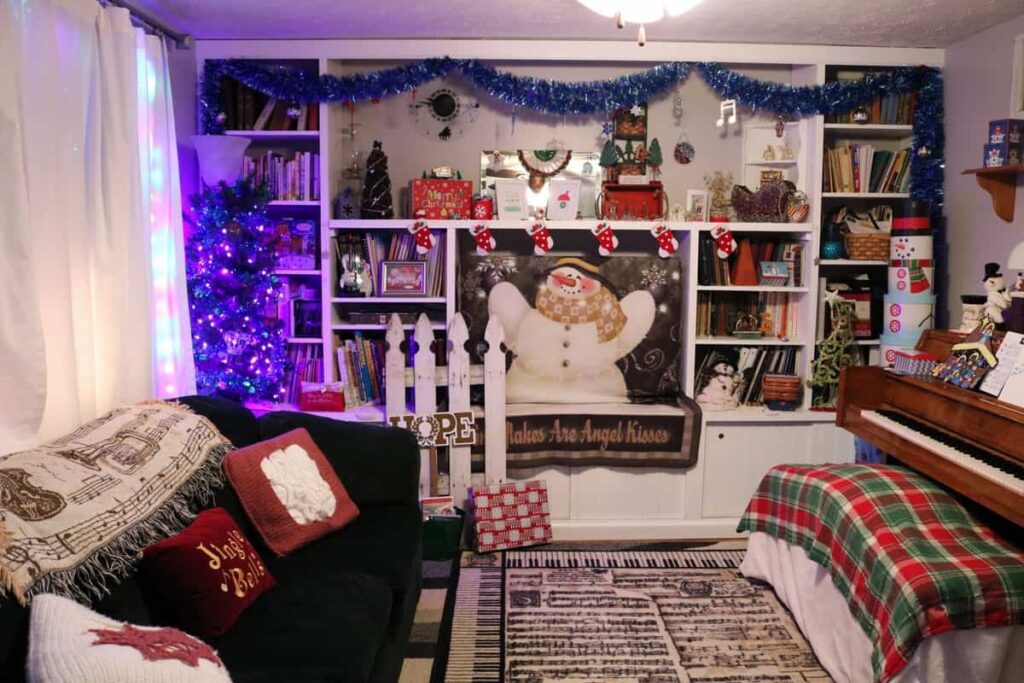 Here is the built-in as it looks all decorated for the Fourth of July.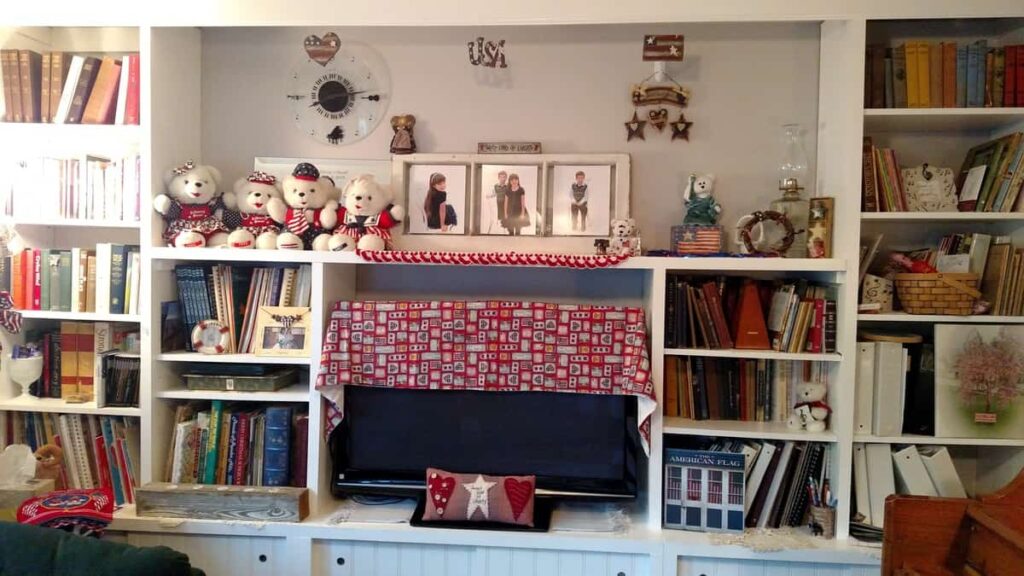 I think every house should have built-in shelves like these! What about you? Do you have built-ins?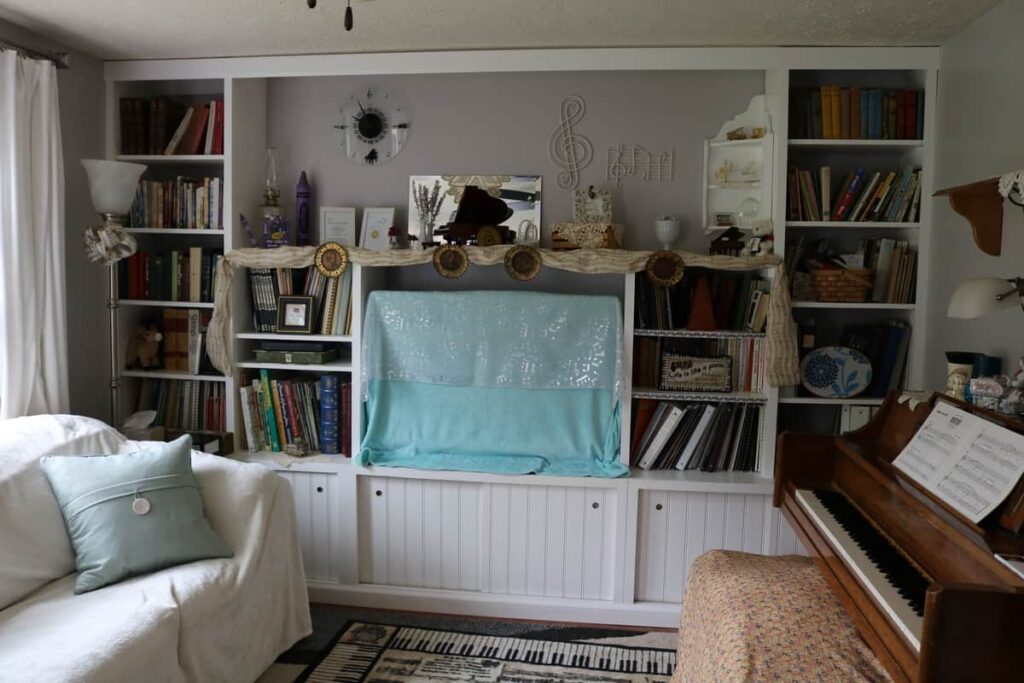 SaveSave
SaveSave
SaveSave