Before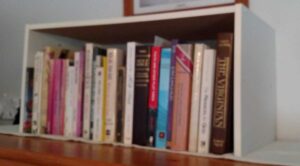 (*This post may contain affiliate links. By purchasing anything from these links, I may receive a small commission at no cost to you. More information is available on my Disclosure page.)
When we replaced our old wooden fence, I salvaged a lot of it to use for projects. I really enjoy finding things to use the posts and pickets for. One of my favorite things that I created was a mirror.
I have this little white laminate shelf. It is very plain. I decided to use some of my leftover pickets from our old fence to dress it up a little bit. I also wanted to be able to store more books at the time. So I used the pickets as a way to give the shelf a second level. I trimmed the pickets to the height that I wanted. Then I just tacked on the pickets with some small nails.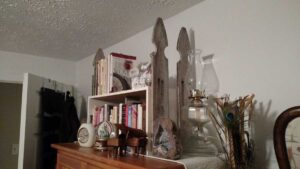 How do you like it? Since laminate shelves are not very strong, I cut an extra piece of wood to brace the shelf from underneath. That kept the shelf from bowing under the weight of the books.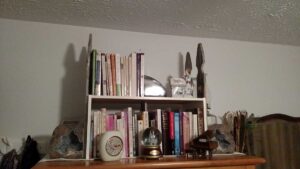 Here is the same shelf in a different location– and empty.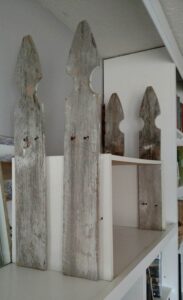 I love being able to display things on its "second story" when I want to. I like the charm that these pickets give to this shelf. It is almost like that farmhouse look that is so popular right now.
AFTER!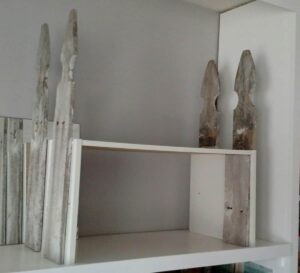 SaveSaveSaveSave
SaveSaveSaveSave
SaveSave
SaveSave
SaveSave
SaveSave