Flower Fun
This post contains links to affiliate websites, such as Amazon, and we receive an affiliate commission for any purchases made by you using these links. We appreciate your support!
Today I want to share my flowers with you. I love flowers. I have always admired houses with pretty flower beds. I'm not sure what came first– liking gardening or liking flowers. It could be that I needed to like gardening in order to enjoy flowers! Whether it has been rainy or sunny lately where you live, I hope that you enjoy this picture collection of flowers current and past.
Let's start with this miniature yellow rose bush. It was a gift to me, and lived in a pot for awhile before being transplanted to this spot right next to my front doorstep. Here it is after a rain, with mature blooms.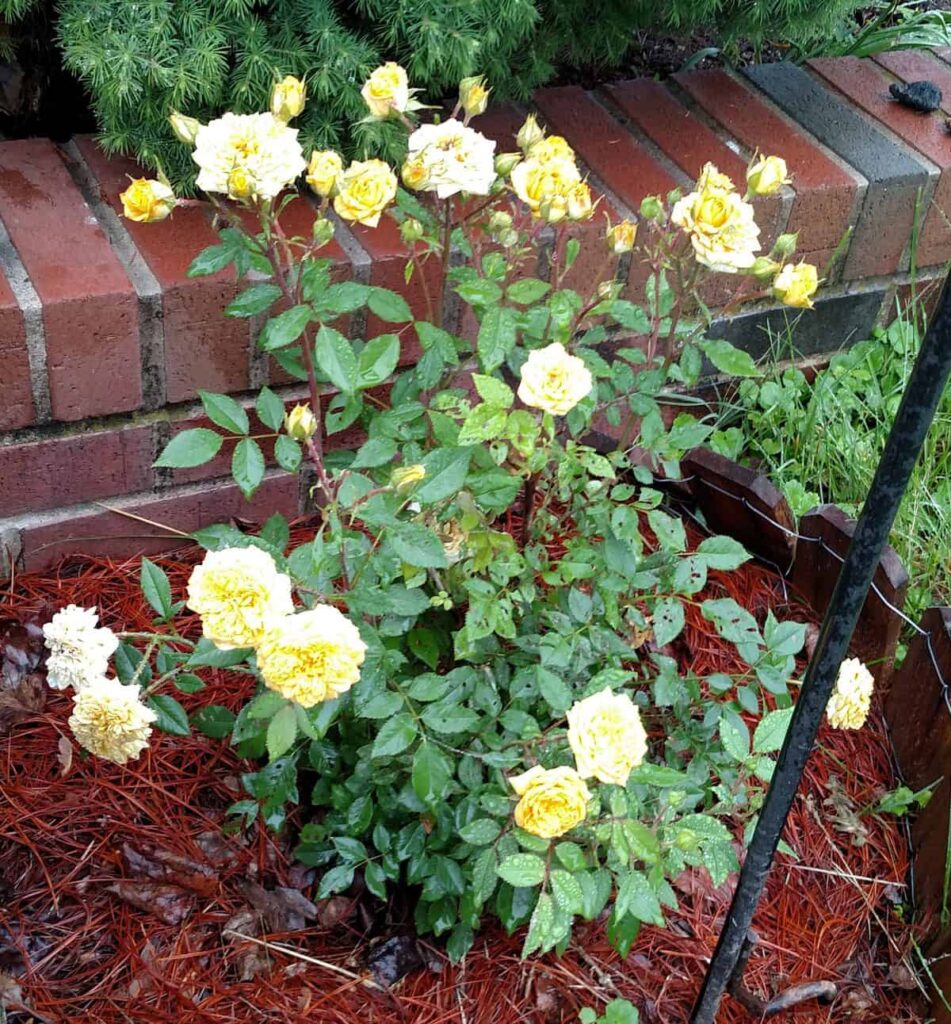 (*This post may contain affiliate links. By purchasing anything from these links, I may receive a small commission at no cost to you. More information is available on my Disclosure page.)
This spring I had to prune it all the way to the ground. I was afraid it might not come back. How happy I am that it did! It has not grown as tall yet, but here is the first bloom. The pink rock behind it is Sioux quartzite, from South Dakota. The pink rock is so common there that they pave the roads with it!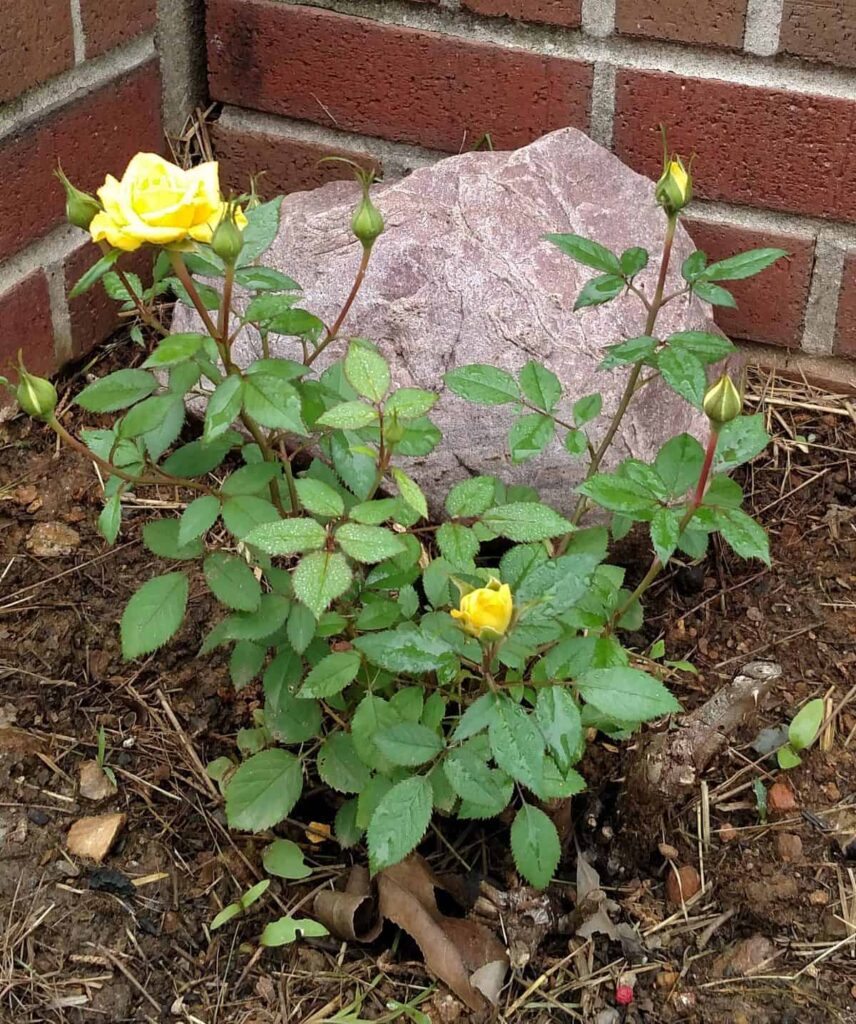 This is one of my favorite pictures of all time– a close up of the first bloom with dew on it.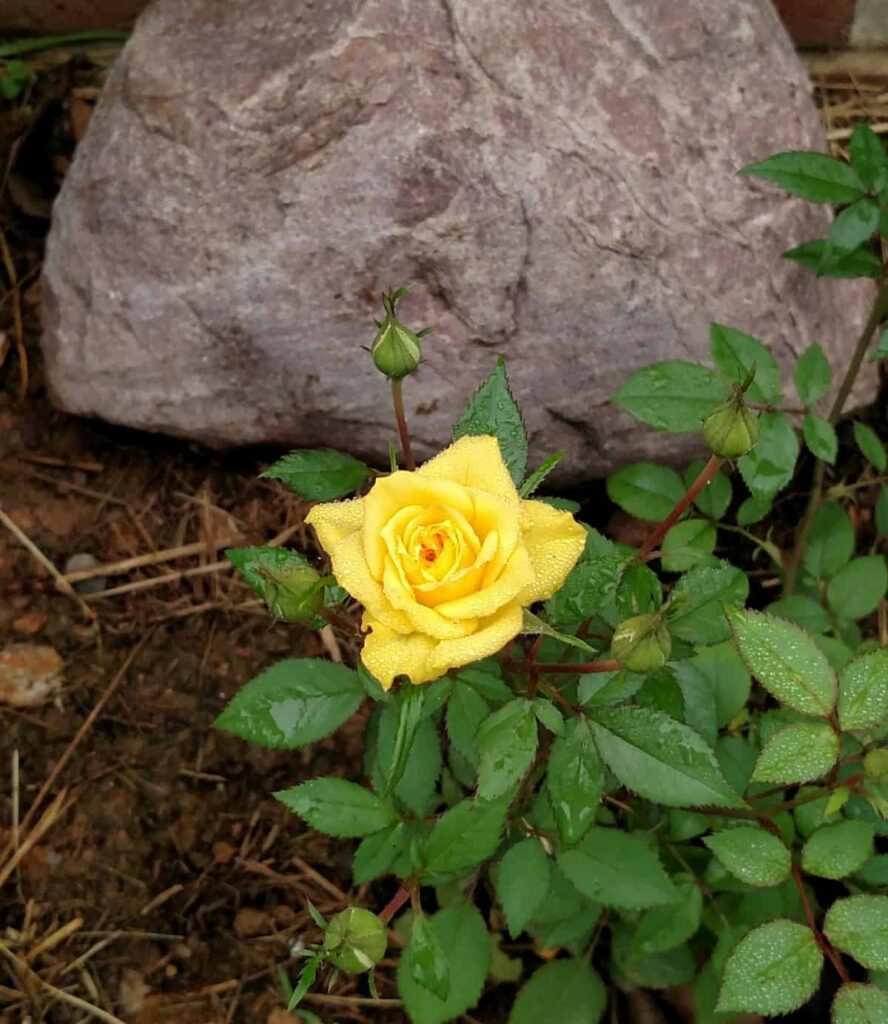 I took the same picture and played with it on an App on my phone– and came up with this. Isn't it artistic?!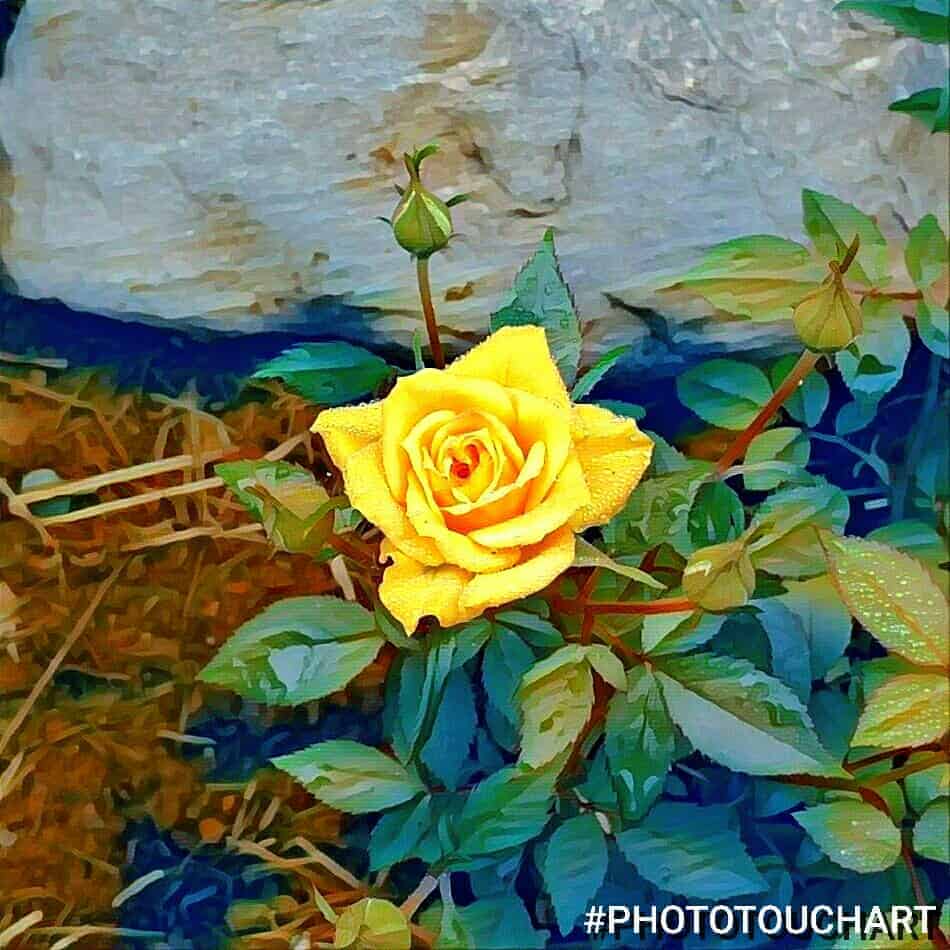 This is a Japanese iris that was given to me this Spring. It is smaller than other irises.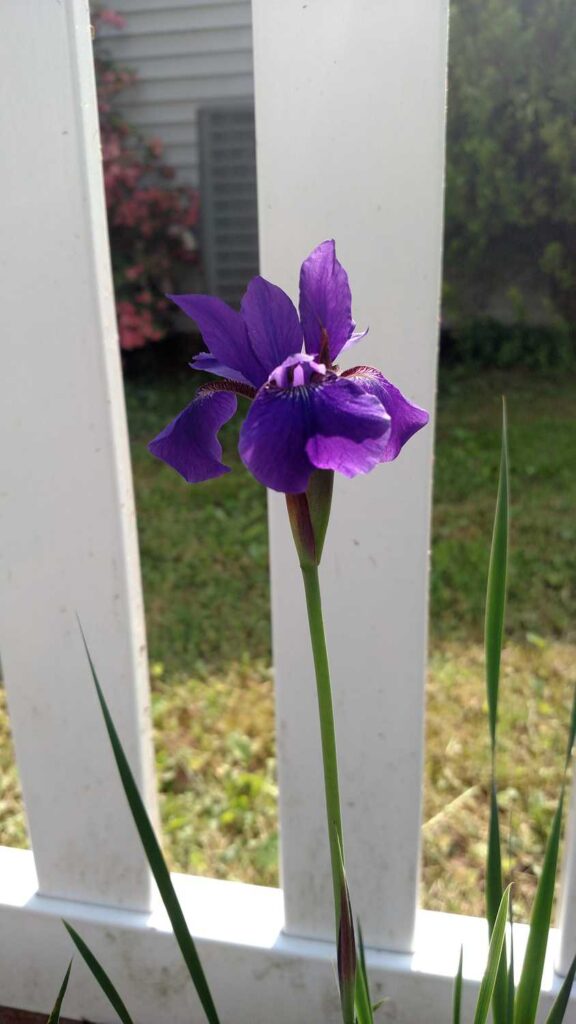 Here is my giant yellow bearded iris. These were already at our house when we bought it. I divided them and now they grow in four different places.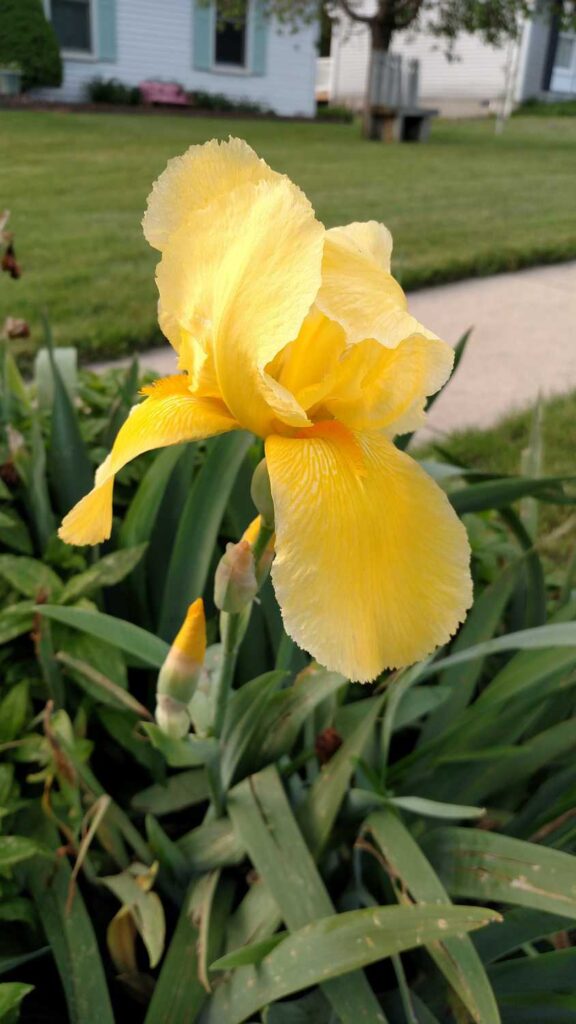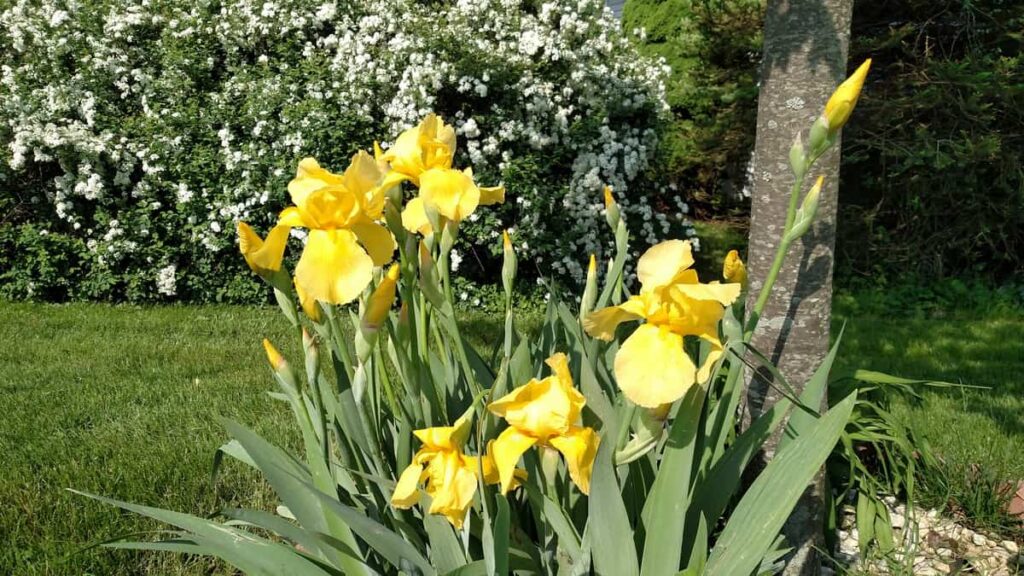 Here are my lavender irises under my front windows. You can also see cilantro and dianthus (pinks).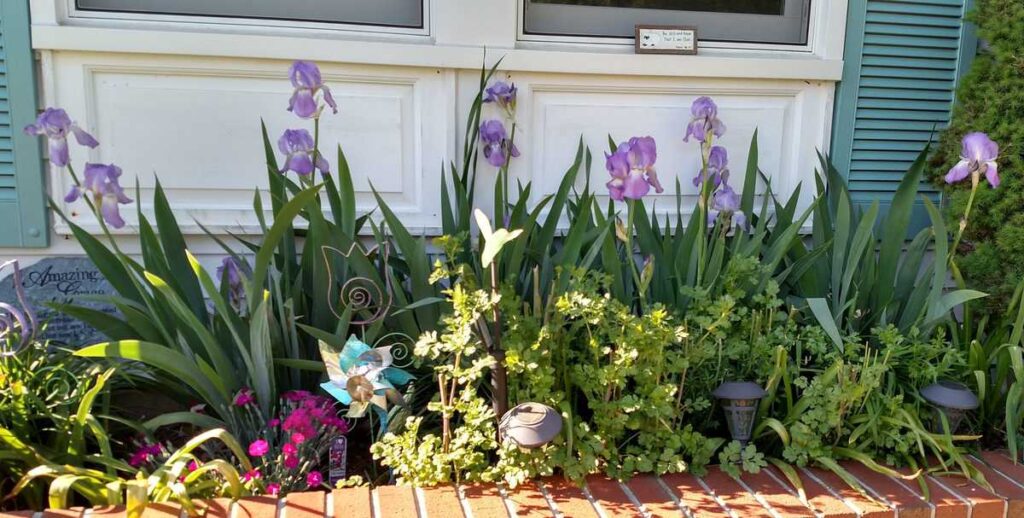 I like the yellow and purple together!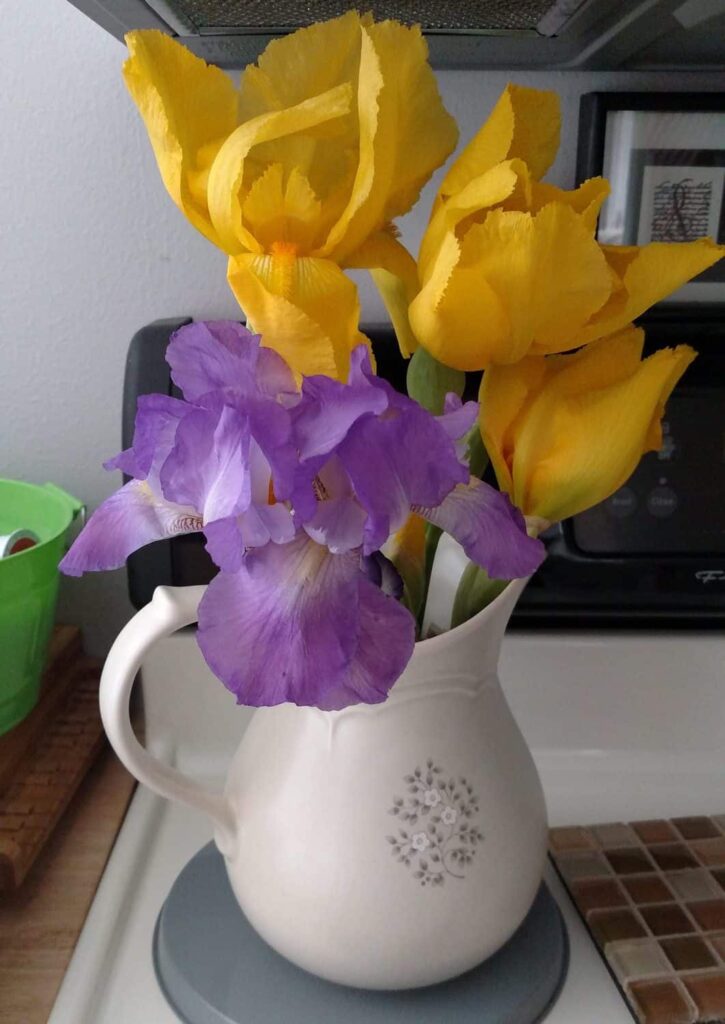 This is my Baptisia in False Indigo (blue). There is a yellow variety that exists– I may need to get one!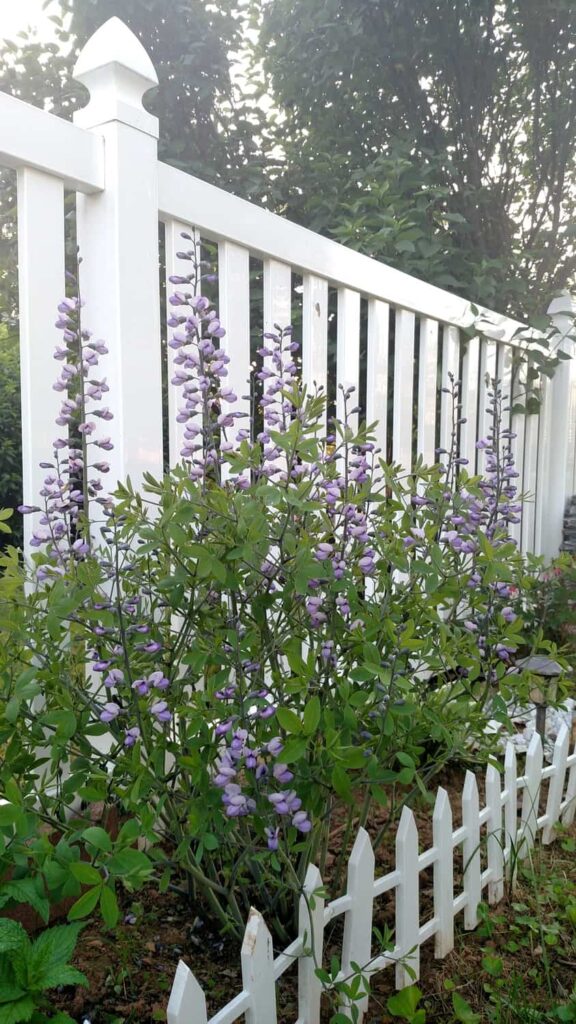 This is "money plant" from a neighbor.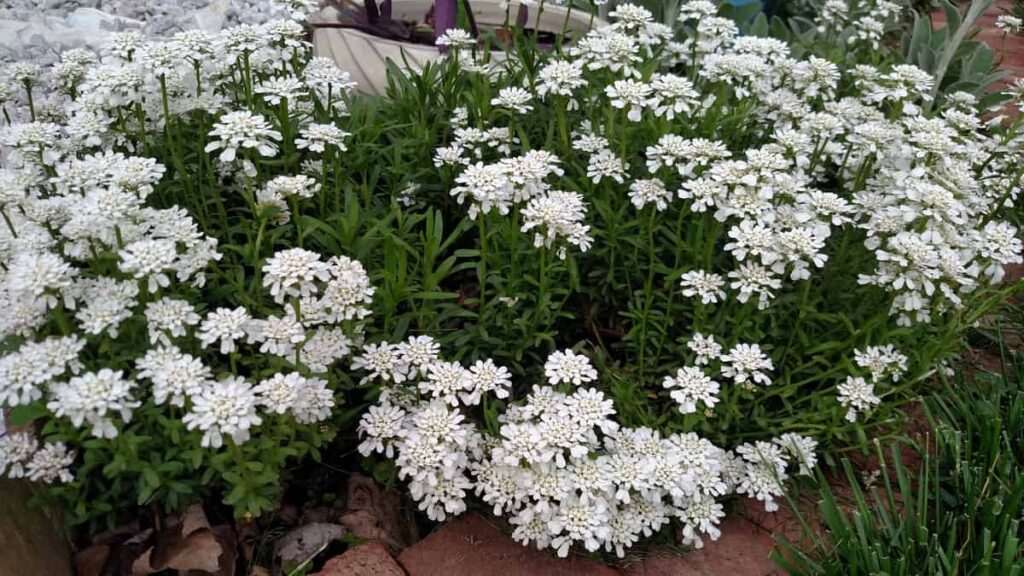 This is columbine (winkly double red white– what a name!).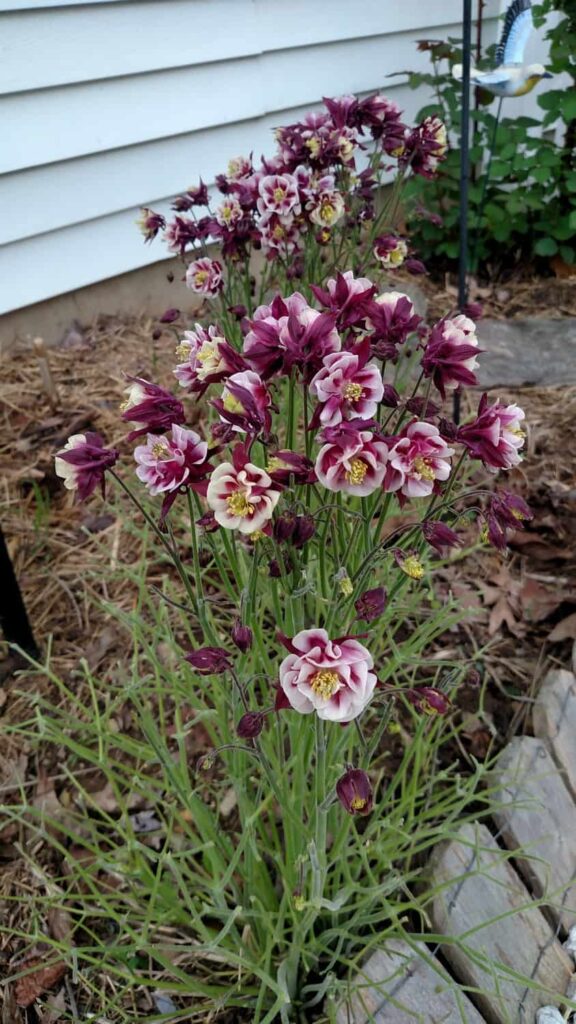 These are my johnny jump ups that came back from last year. They have grown taller, and there are more now than when I took this picture.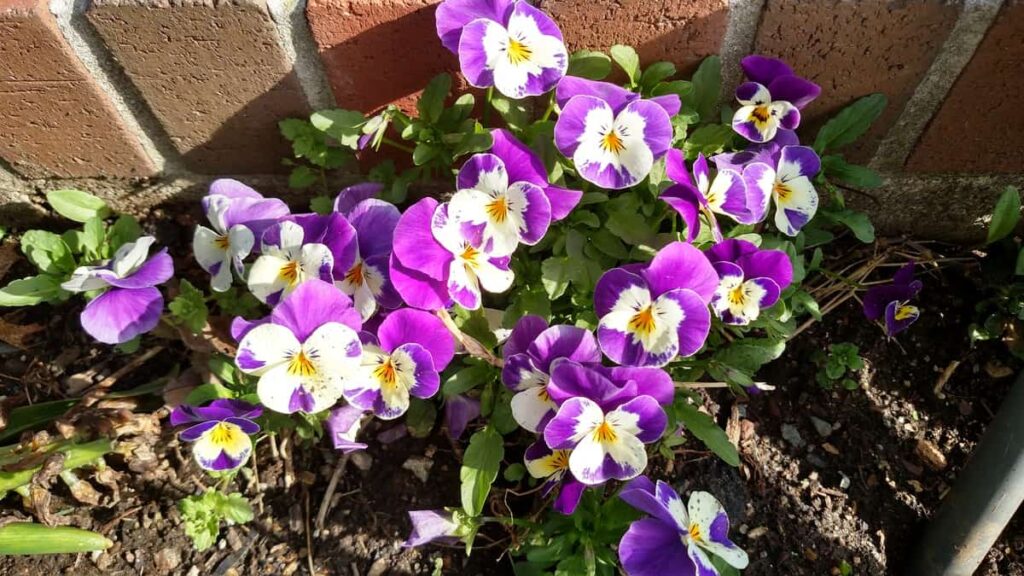 This hosta was already at our house when we moved in. It was soooo big!!! I have since taken parts of it and put them in four other places. I also dug up the whole crown and divided it into three smaller hostas and put them right back in the same place. You can see my peach rosebush to the right, before it grew so tall (you can see it down below).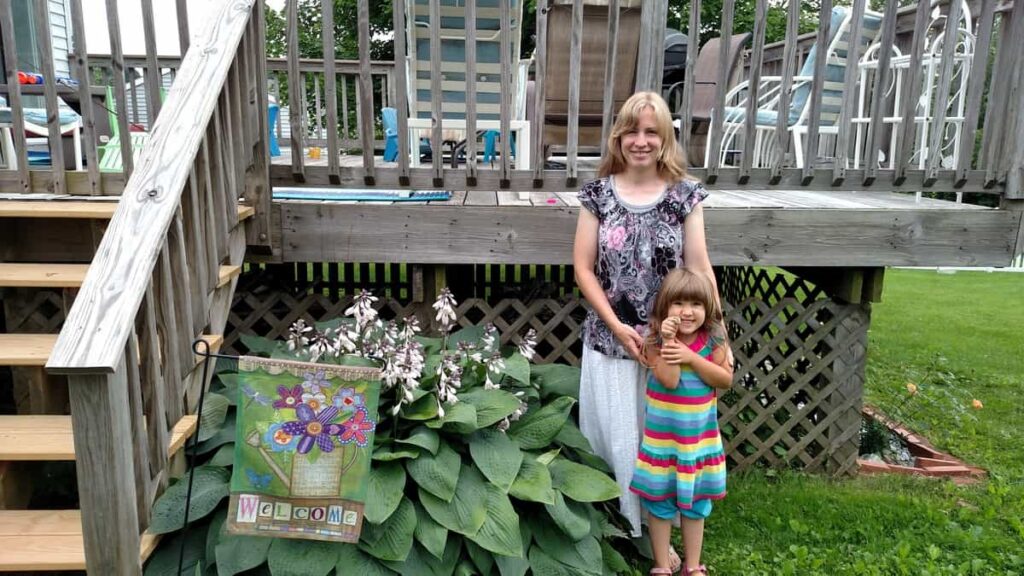 Here are some cosmos from a past year.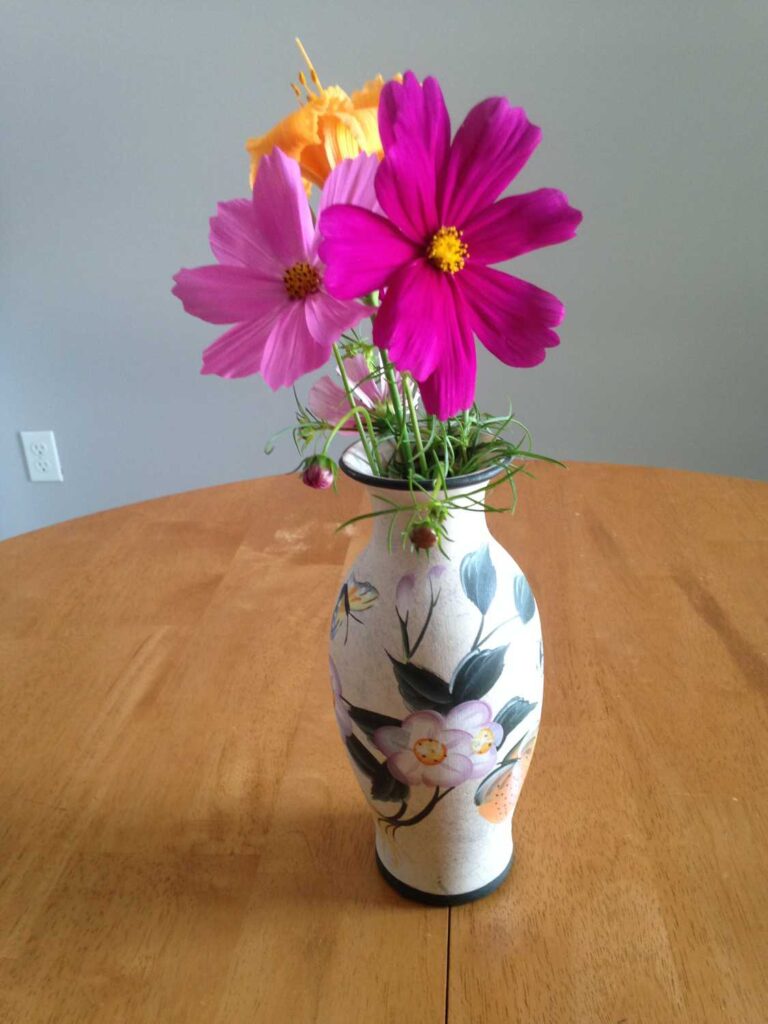 Here are some reddish pink day lilies that were given to me.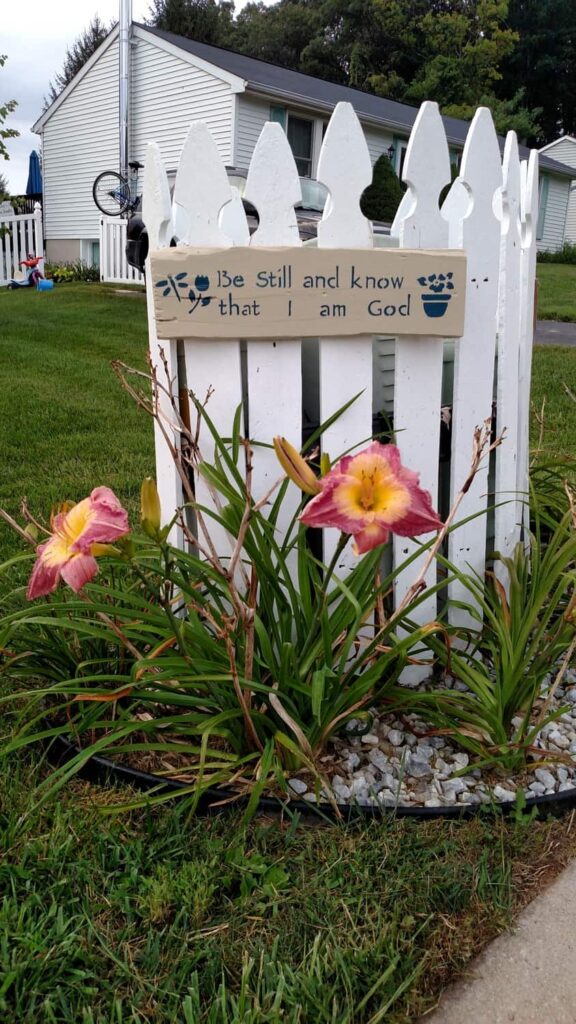 Here are some peach and mauve day lilies (by the basement door) also given to me. I have sweet potato vines in the pots.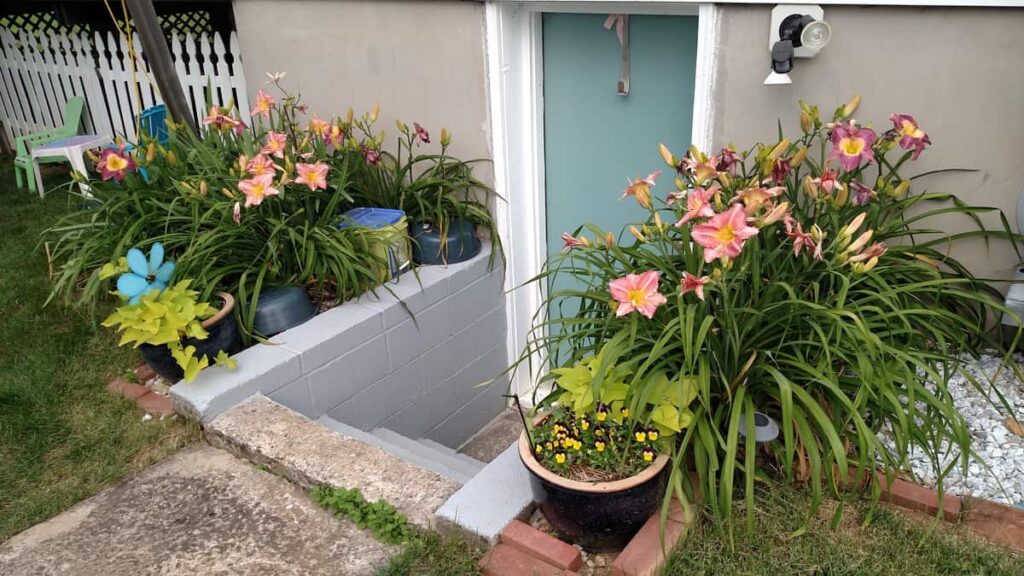 You may have seen this picture before, in the post where I tell how I repurposed a waterfall into a planter. There are alyssum, marigolds, and torenia.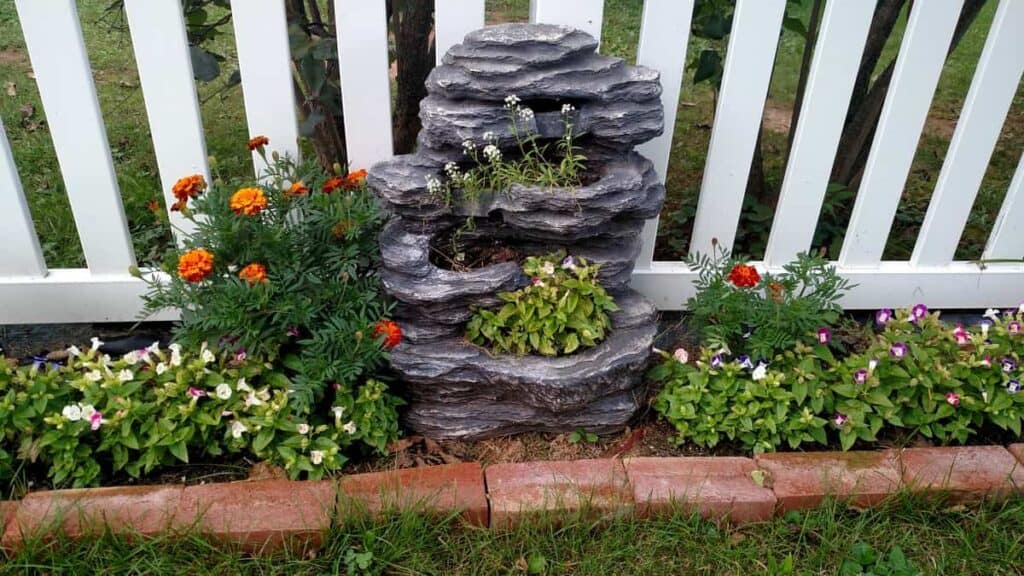 Here are my bluebells (muscari) from a past year.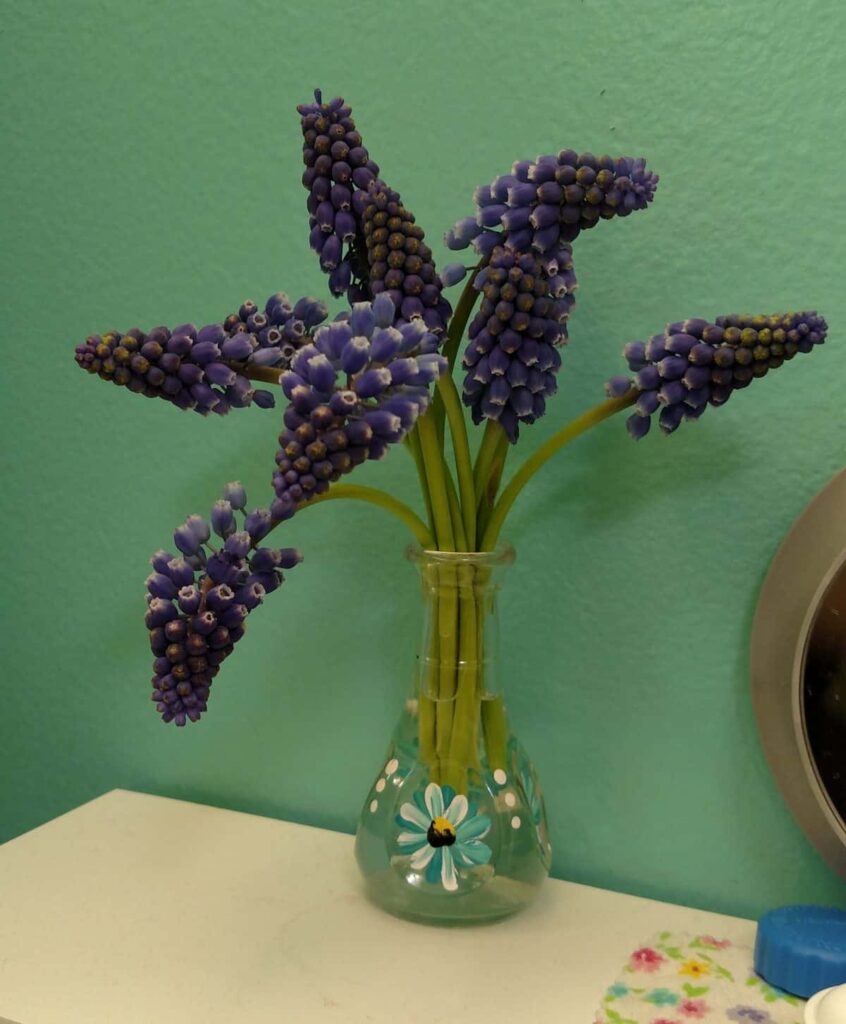 Here are my morning glories from last year.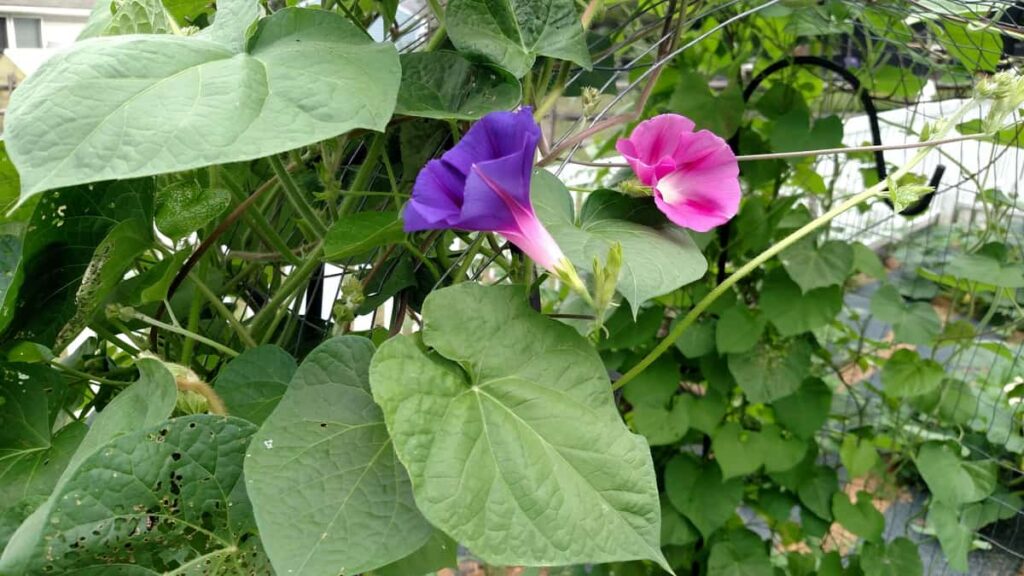 I grew them over a homemade wire arch over my vegetable garden entrance.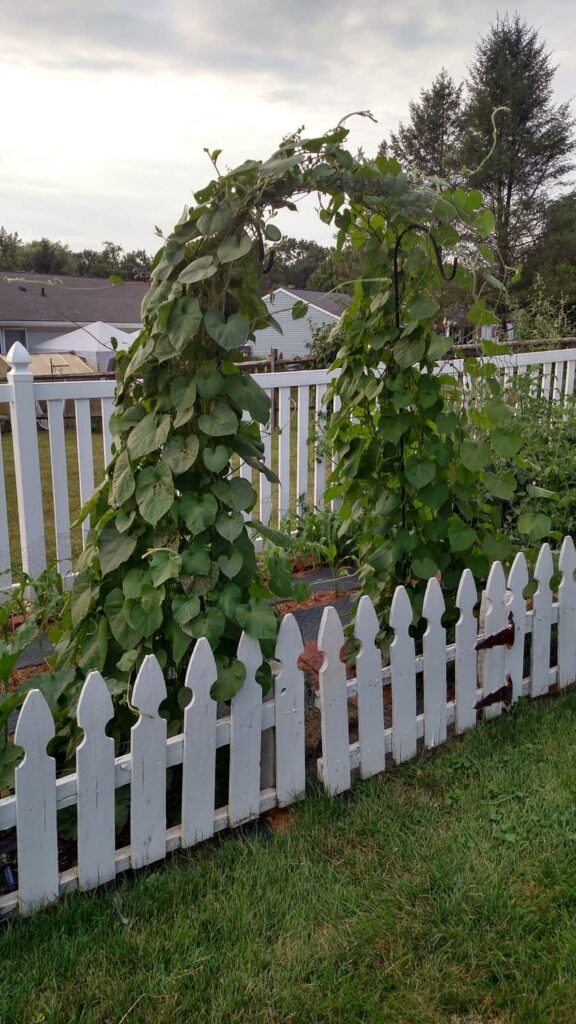 This peach climbing rose (Lady of Shalott from David Austin Roses) is so beautiful! These pictures are from a past year. This rose seems to be struggling this year, and I'm not sure why. I hope it rebounds in all of its glory.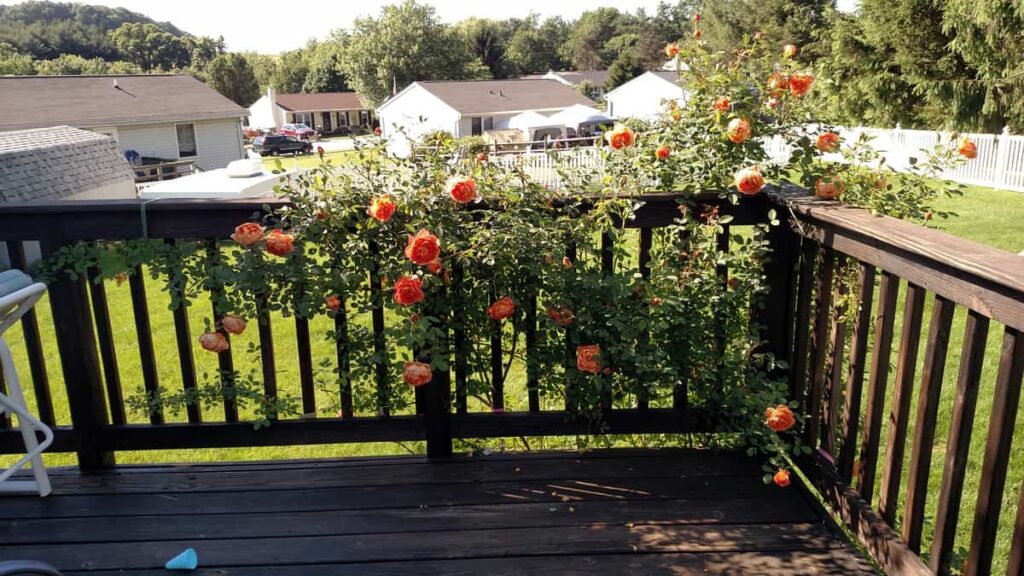 I planted it under the deck on purpose, and trained it to grow along the railing.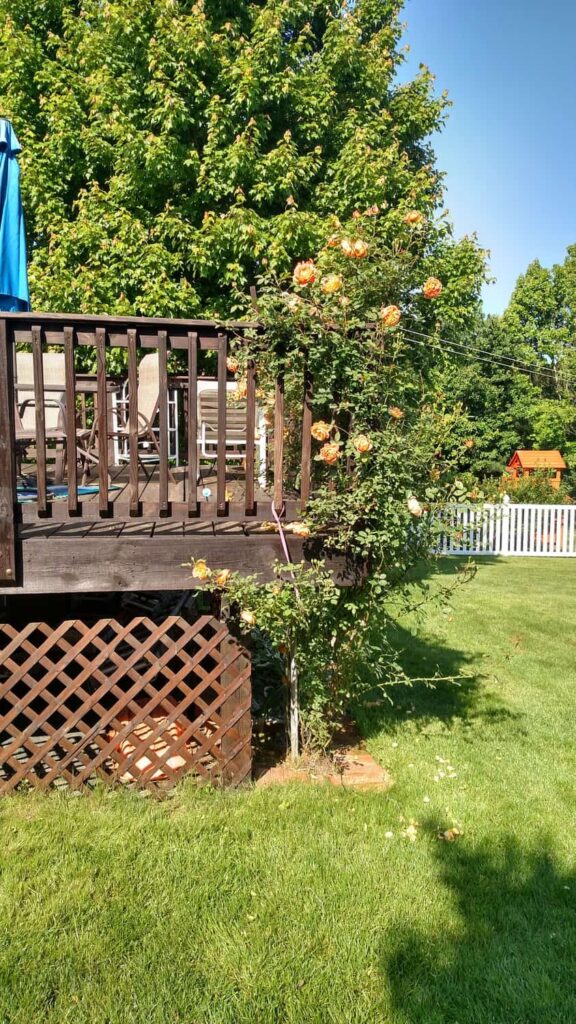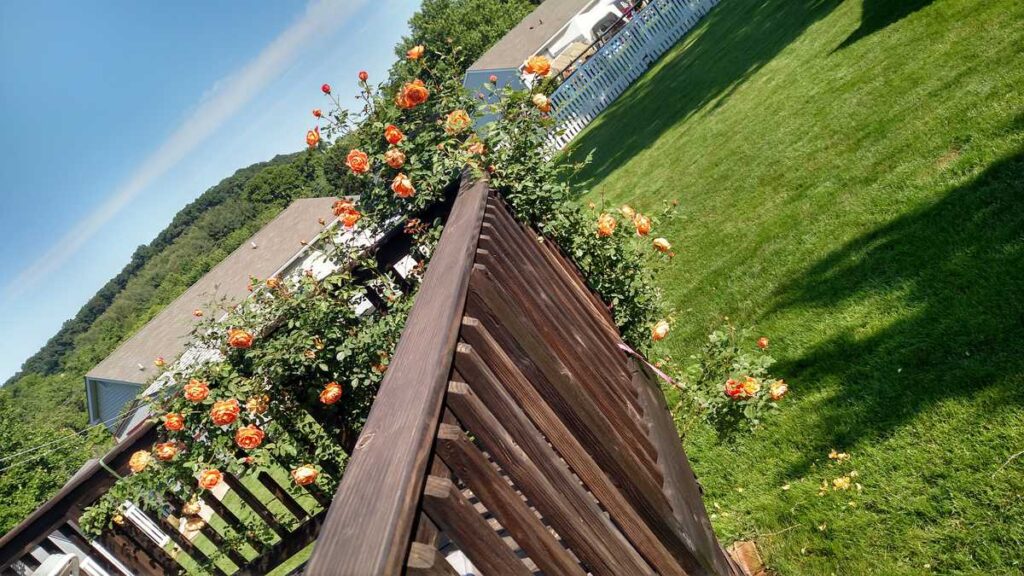 Here are some of the blooms close up. They have a delicious fruity smell- not the normal rose smell.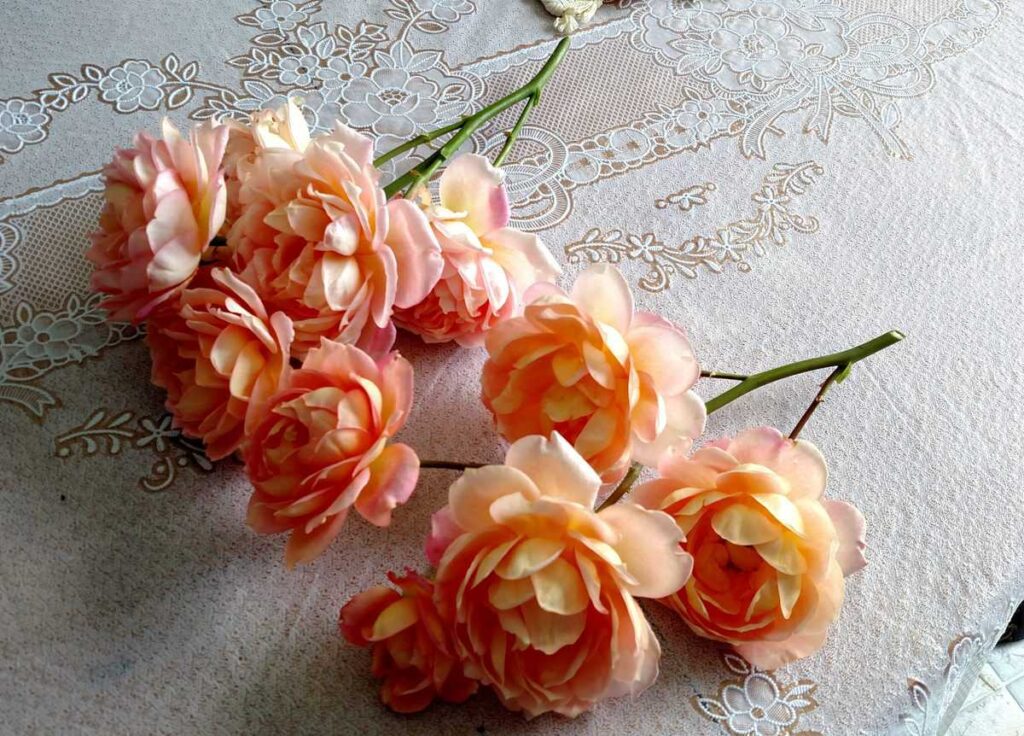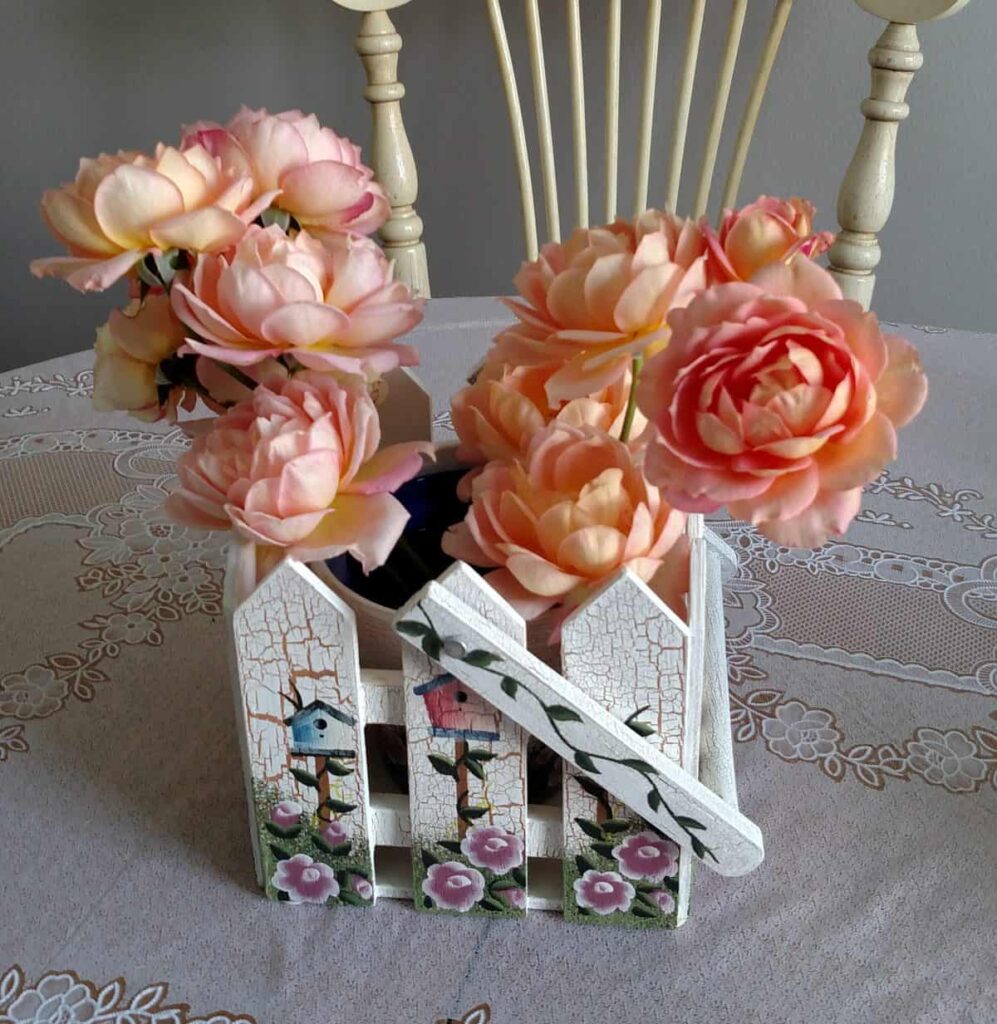 I also have a pink rose on the other corner of the deck. It does not get as much sun because of our maple tree, so it has not grown very well in years past. This year is looking promising! Here is a bloom from a past year, at my kitchen sink.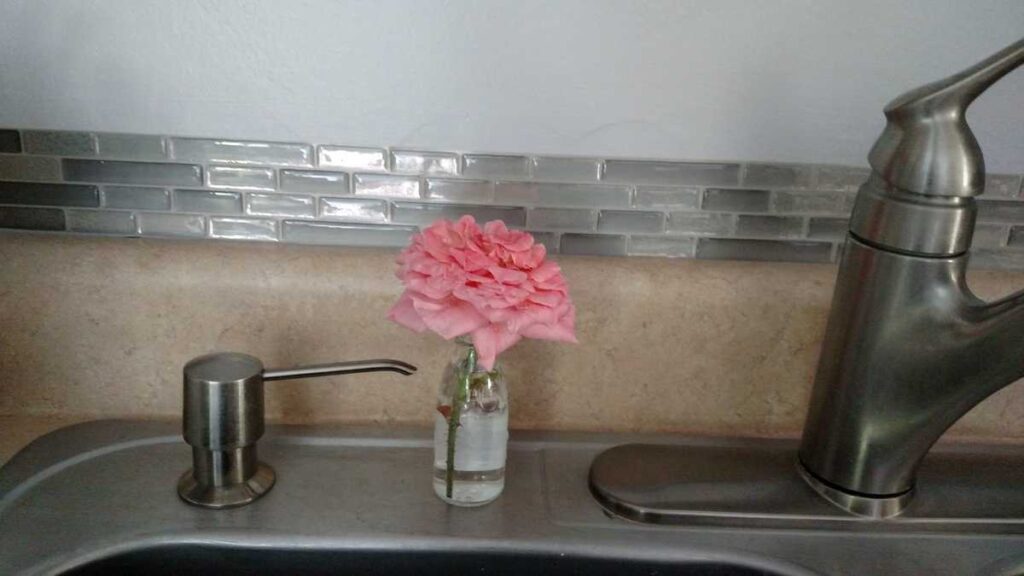 These white flowers have a hint of pink and are called soapwort. They are very hardy perennials that grew at the house I grew up in. The seeds look like poppy seeds.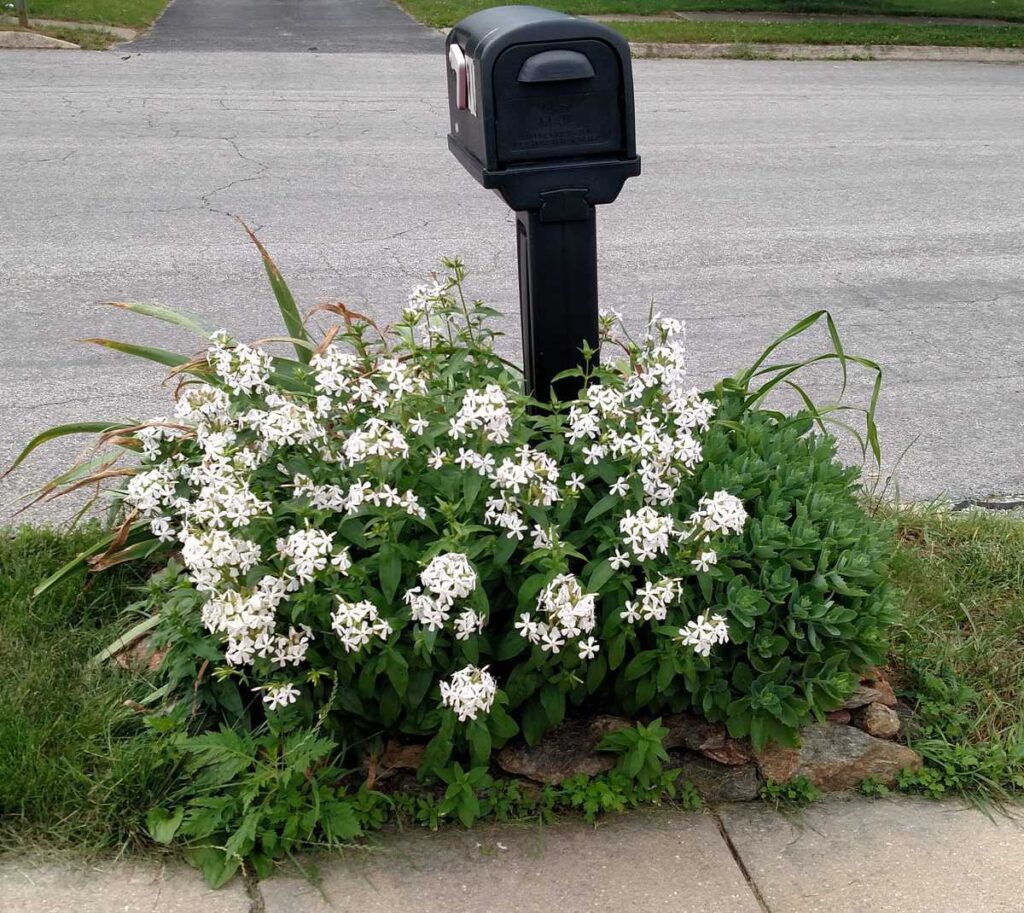 Here is a past bouquet of my roses. The red one did not come back this year.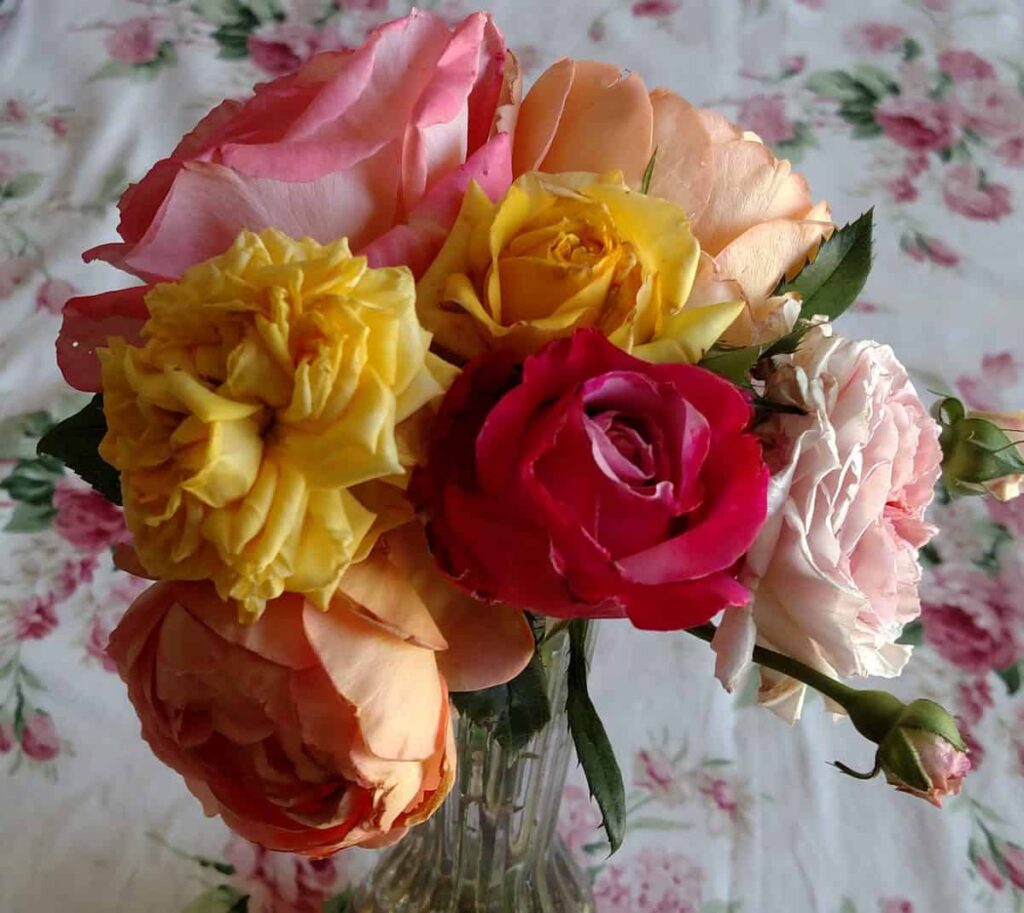 Here is another bouquet of my roses, with purple pincushion flowers, also.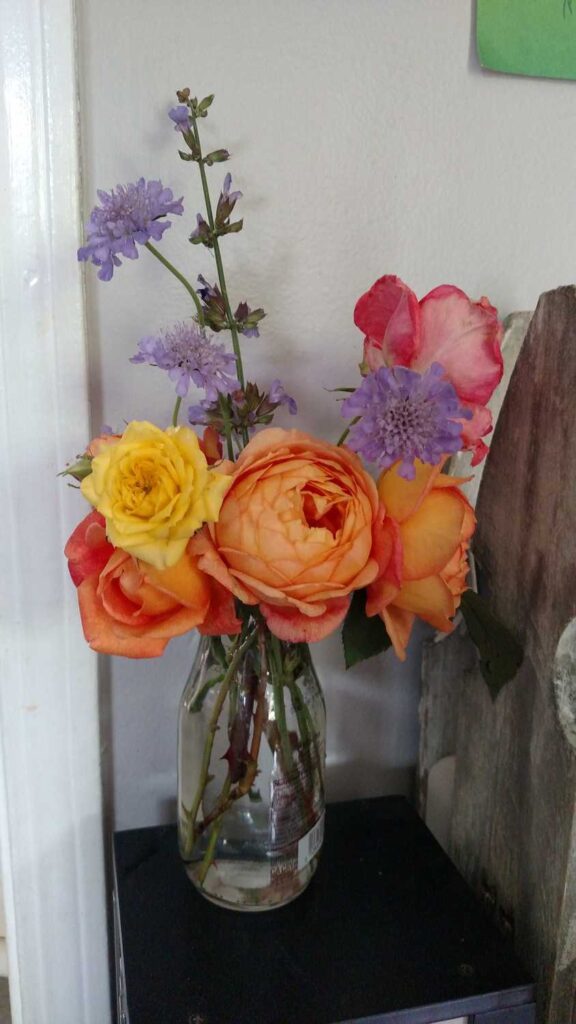 I hope that you have enjoyed seeing the colors of all of these beautiful flowers! The work of gardening is so rewarding. The flowers and plants remind me of how intricately detailed and amazing God's creation is. He gave us a wonderful variety!