I have a quick project to show you. I was looking for something to organize and make my open shelving look better. I found a clementine box that I had saved, to hold my air fresheners. Here's what I did with it.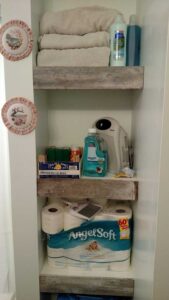 BEFORE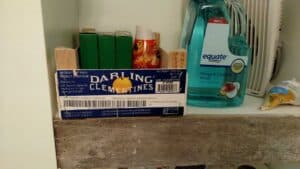 (*This post may contain affiliate links. By purchasing anything from these links, I may receive a small commission at no cost to you. More information is available on my Disclosure page.)
I wrapped the clementine box with a strip of leftover wallpaper that matches my bathroom. I just attached clear packing tape to the back and taped it on to the front of the box that shows on the shelf.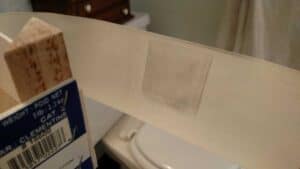 See? I didn't even go all the way around the box.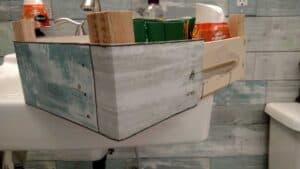 Then I put it back on the shelf.
AFTER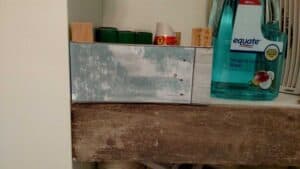 It makes the shelves look just a tad better, don't you think?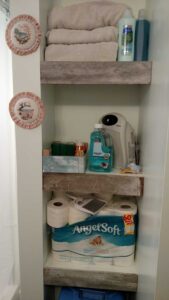 SaveSave
SaveSave
SaveSave