Easy Fall Swing Decor – How I Made an Adorable Mini Vignette
If I had a porch, hopefully I would have a swing, and I would show you my Fall Swing Decor. Since I don't, you might be wondering why and how I am going to show you my swing decor!! Keep reading to find out!
Around a year ago a neighbor was moving and set this swing out on the curb. I think they hoped someone would snatch it up before the trash pickup arrived. Maybe even me??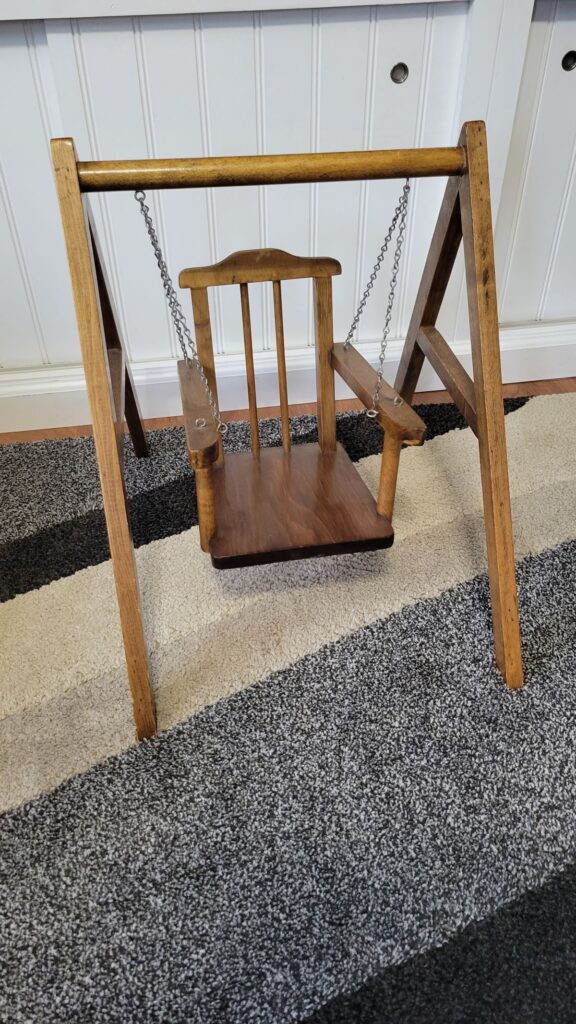 (*This post may contain affiliate links. By purchasing anything from these links, I may receive a small commission at no extra cost to you. More information is available on my
Disclosure
page.)
My daughter does have an American girl doll. Sure enough, it fit! When I shared this miniature swing on Instagram, someone commented that they used to have one around 35 years ago! Wow! I thought it was a one-of-a-kind homemade doll swing.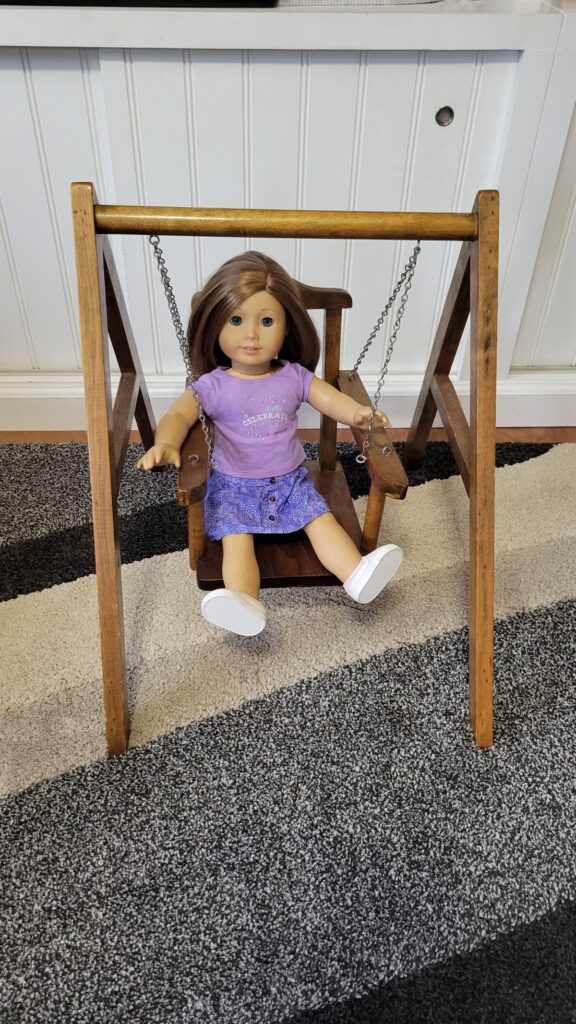 Anyway, when I saw these little pumpkins for sale for 50 cents each, I knew they would be perfect for my little swing.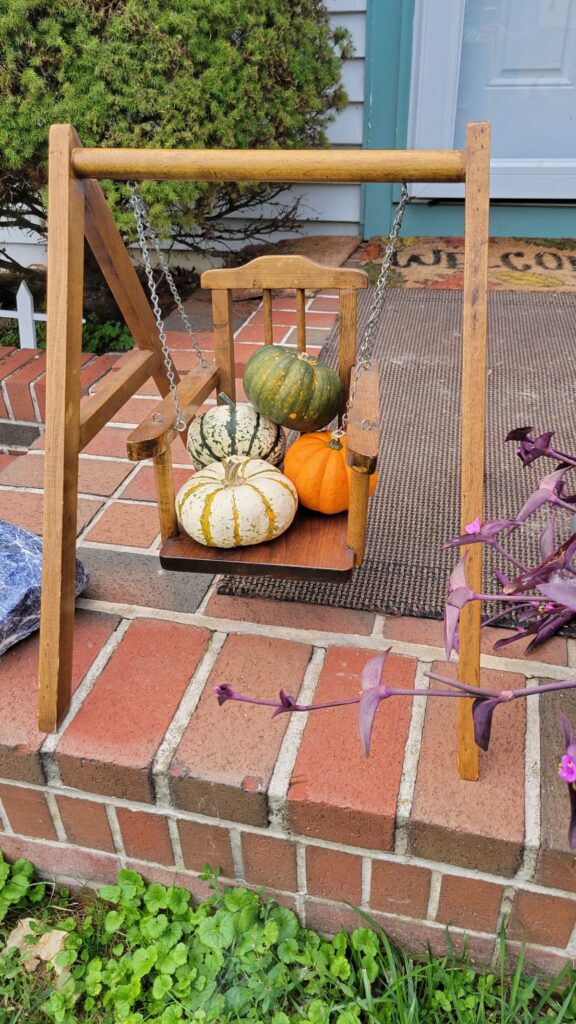 To finish off my easy vignette, I added this Thankful banner, a miniature straw bale, and some faux fall leaves. Isn't it just adorable?!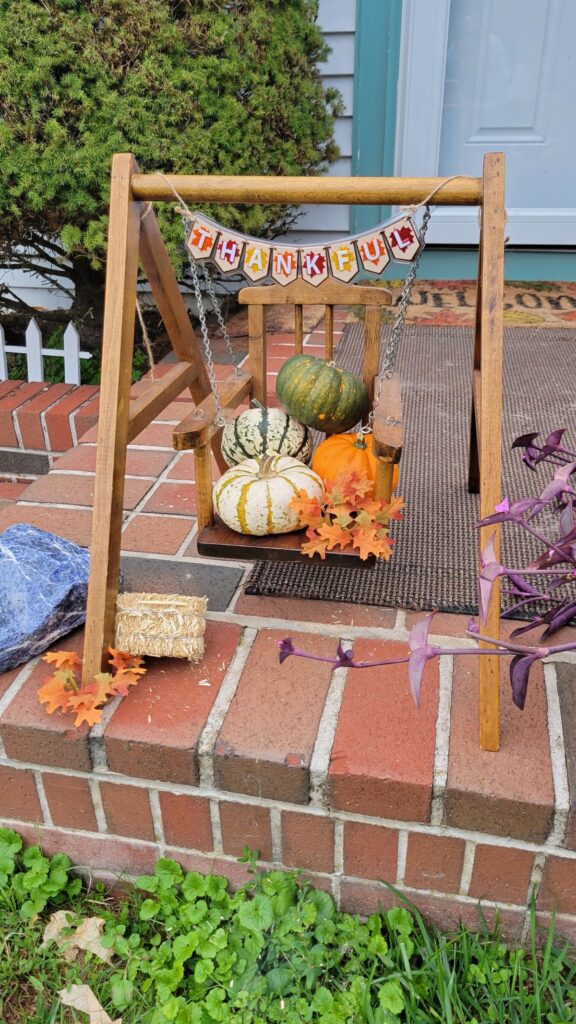 It doesn't take much to add a touch of Fall Decor around your house. I hope this has put a smile on your face! Remember to save it to Pinterest!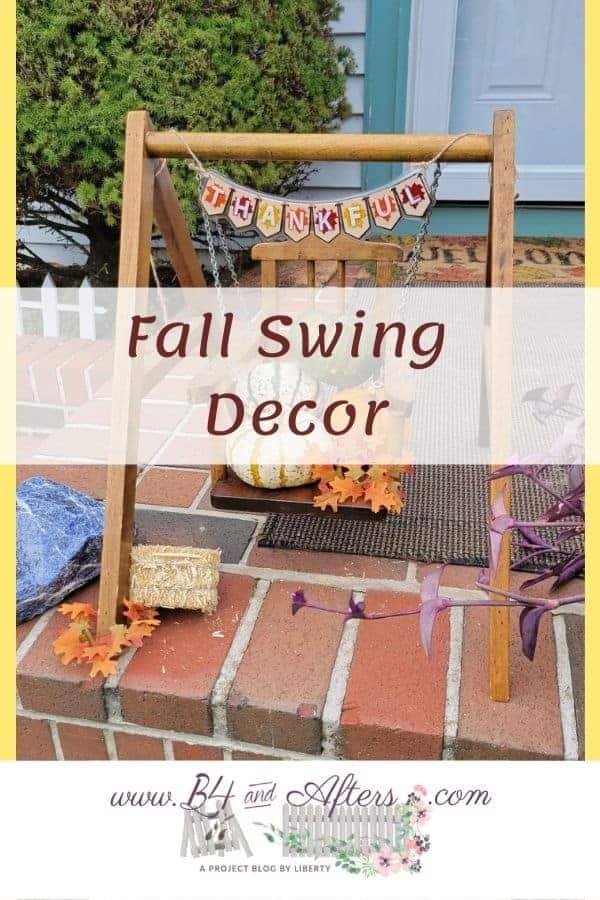 And God said, Let there be lights in the firmament of the heaven to divide the day from the night; and let them be for signs, and for seasons, and for days, and years.

Genesis 1:14
Even God decorates the earth seasonally, doesn't He!