Pretzel Trees and Pretzel Cabins
*This post may contain affiliate links to websites such as Amazon. By purchasing anything from these links, I may receive a small commission at no extra cost to you. More information is available on my Disclosure page. I appreciate your support!
I showed you 3 ways to make a Campfire cupcake, but before I show you my entire Campground themed Cupcake Cake, I need to show you how I made the pretzel trees and cabins!
How to Make Pretzel Trees

I made large and small evergreen trees by using small and large straight pretzel rods. I laid them on silicone baking mats so the chocolate wouldn't stick. It worked perfectly.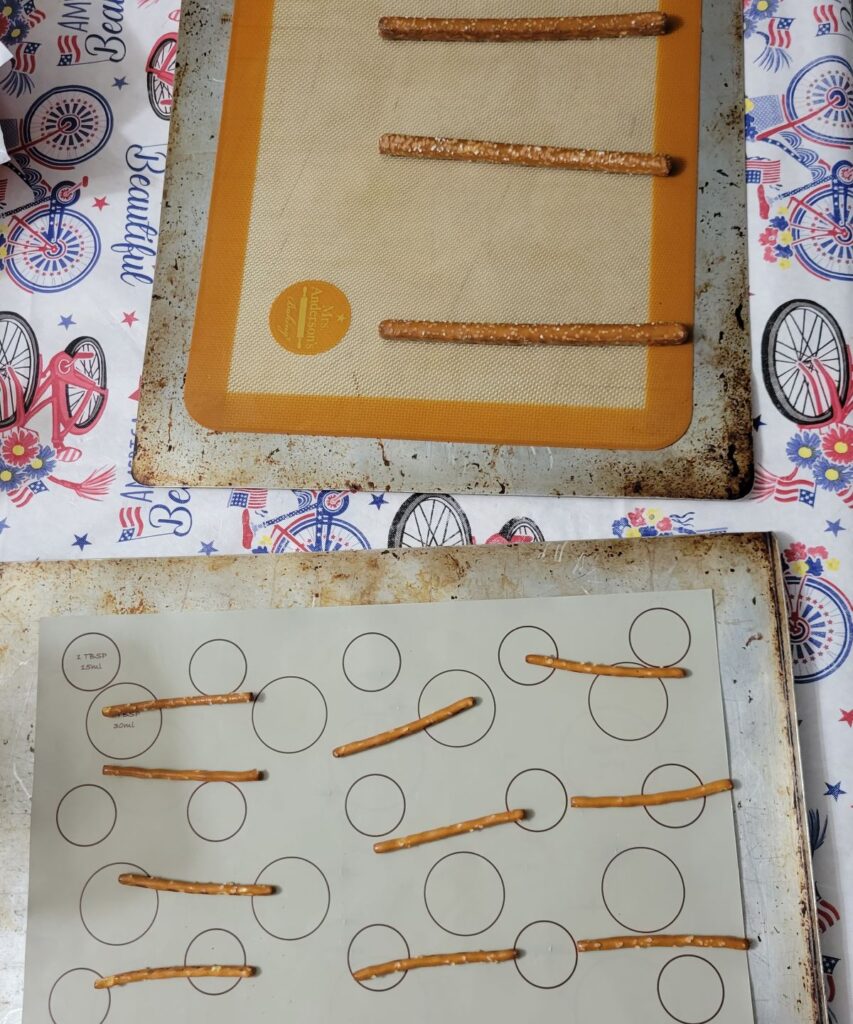 I melted green candy melts in the microwave on the melt chocolate setting.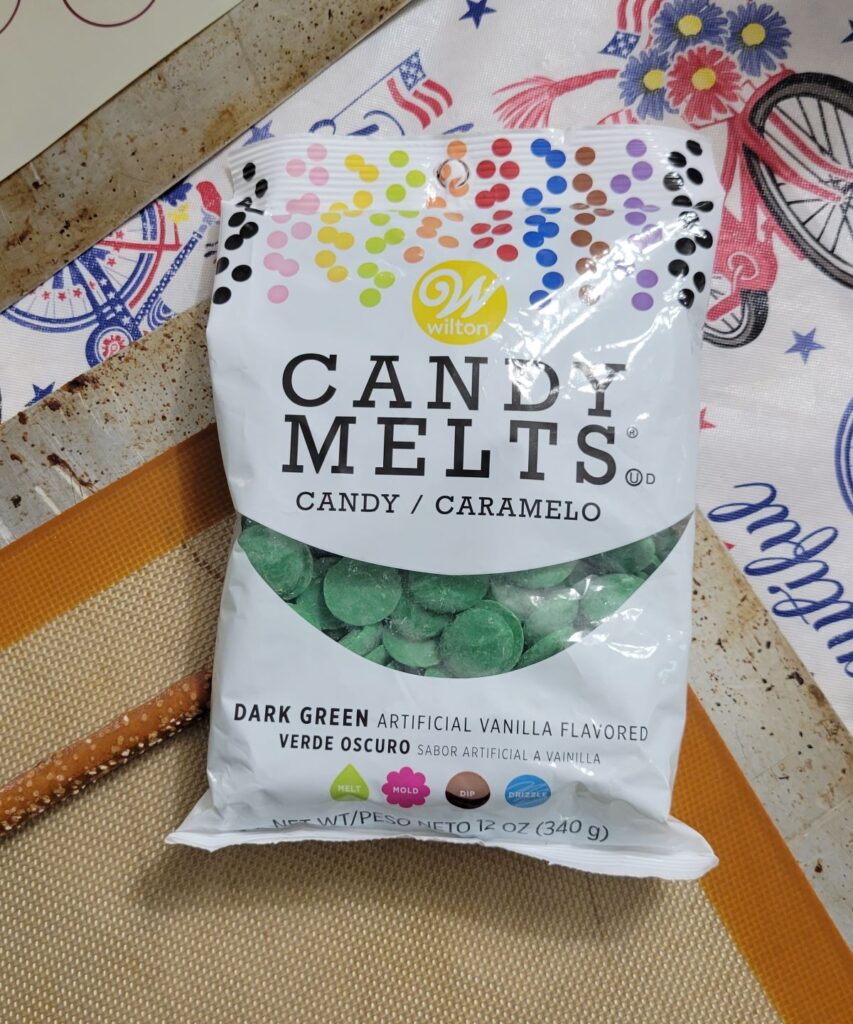 I squeezed the melted chocolate out of an icing or ziplock bag with a tiny hole cut out of the corner, in a zig-zag motion.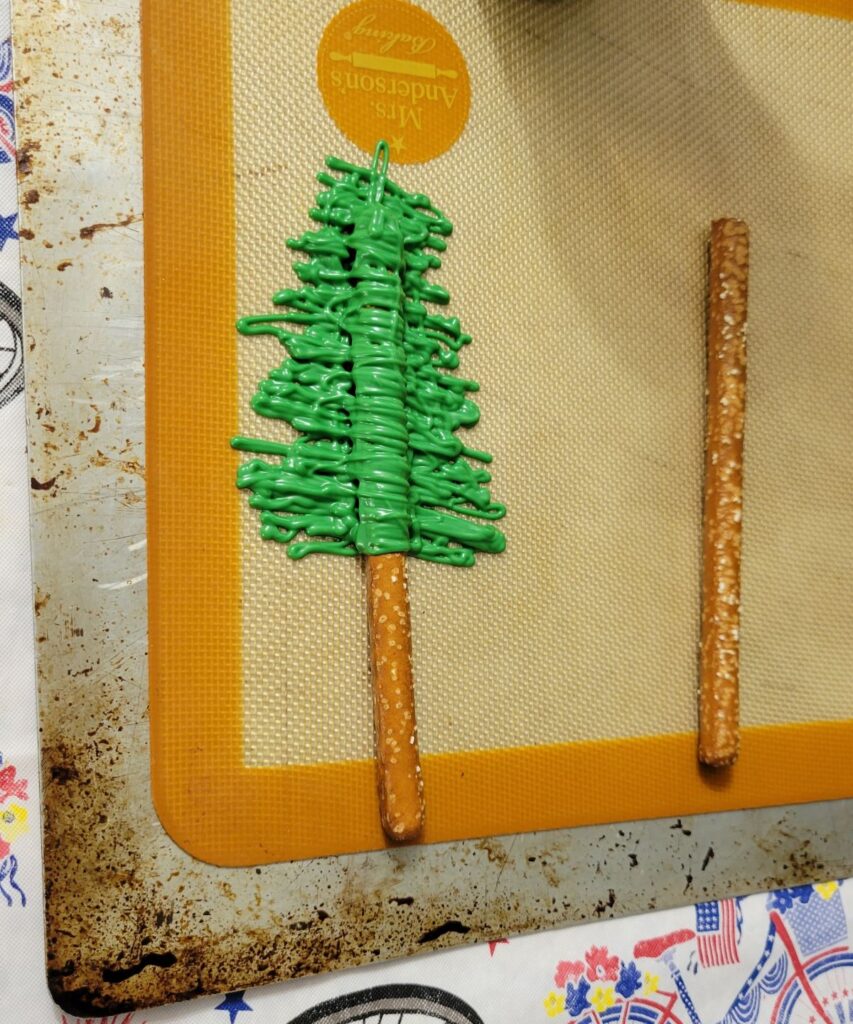 Here is a large tree pretzel.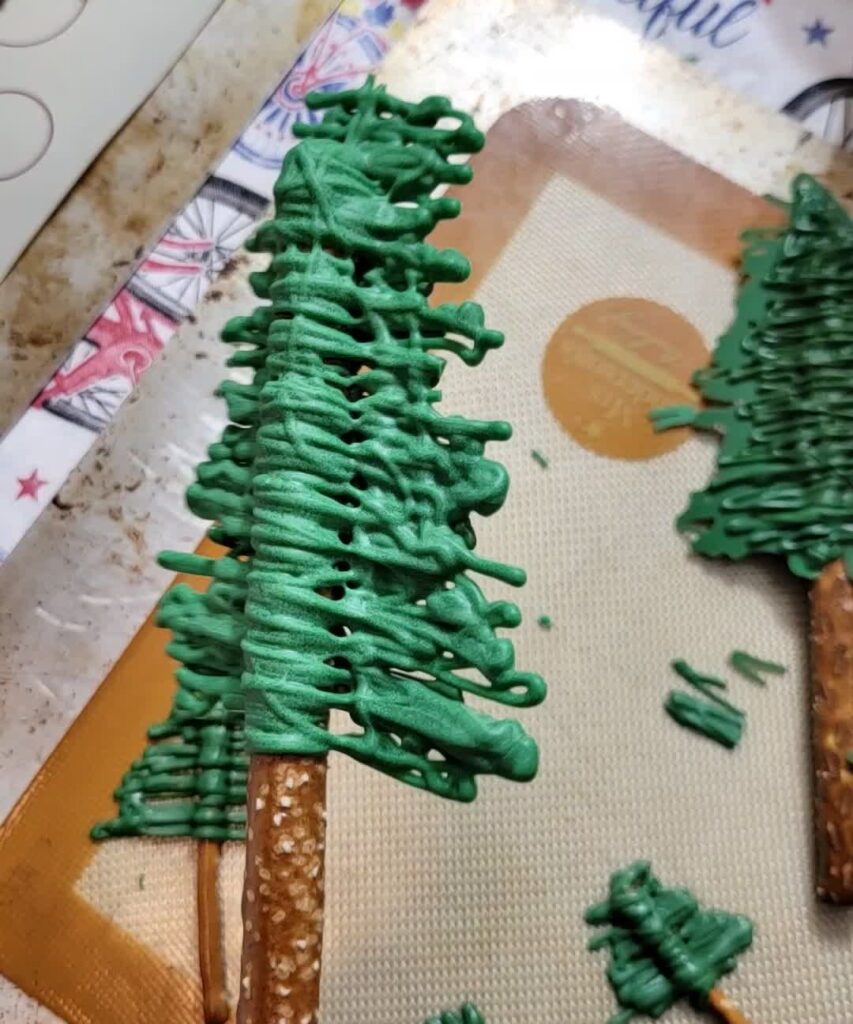 After the chocolate hardened, I turned the trees over.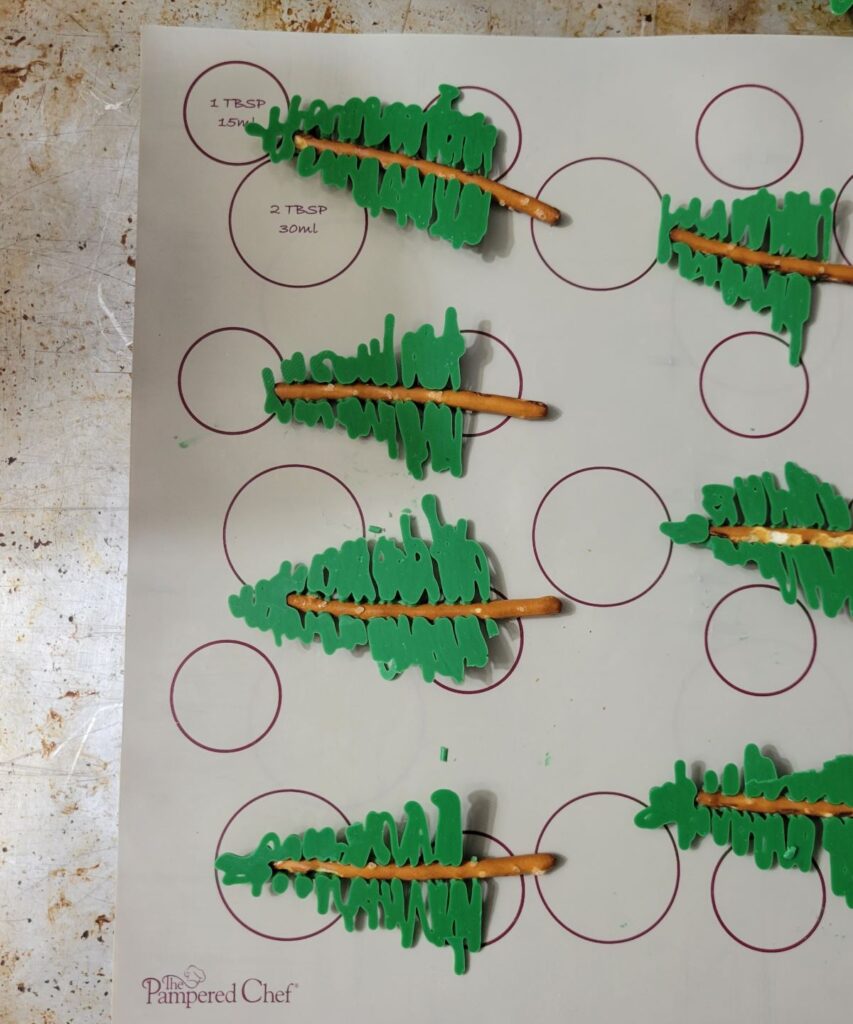 I covered the trunk with chocolate, and again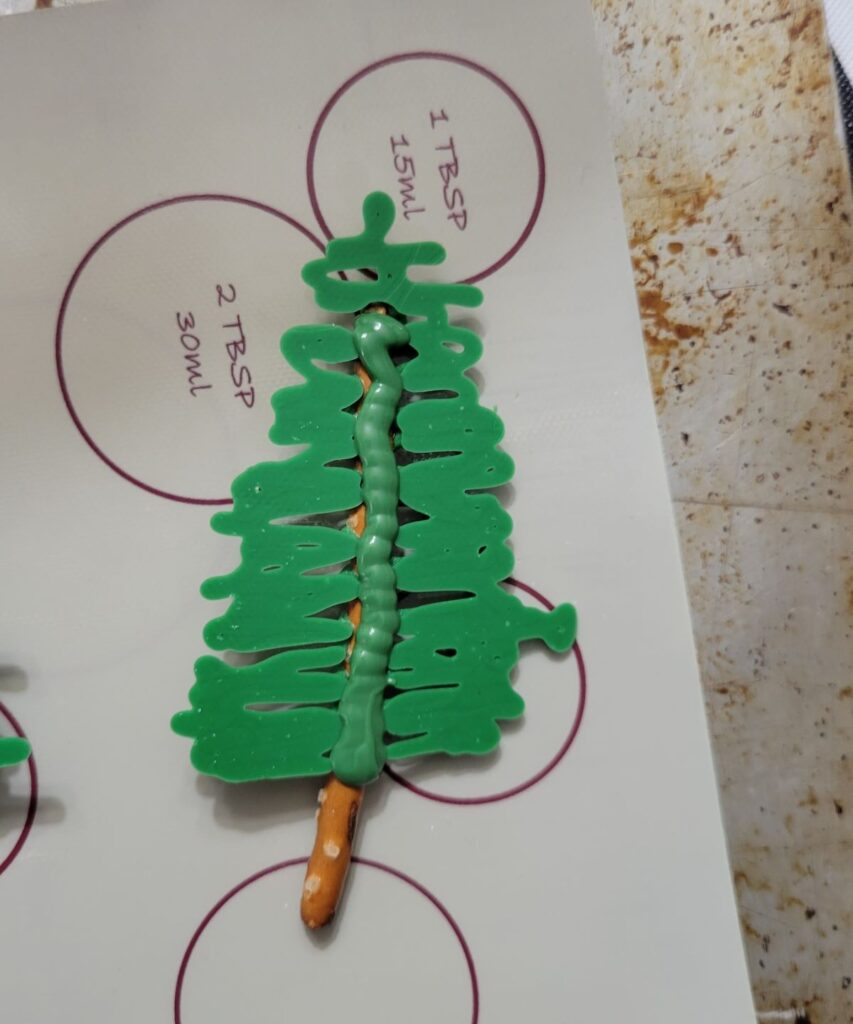 zig-zagged over the tree.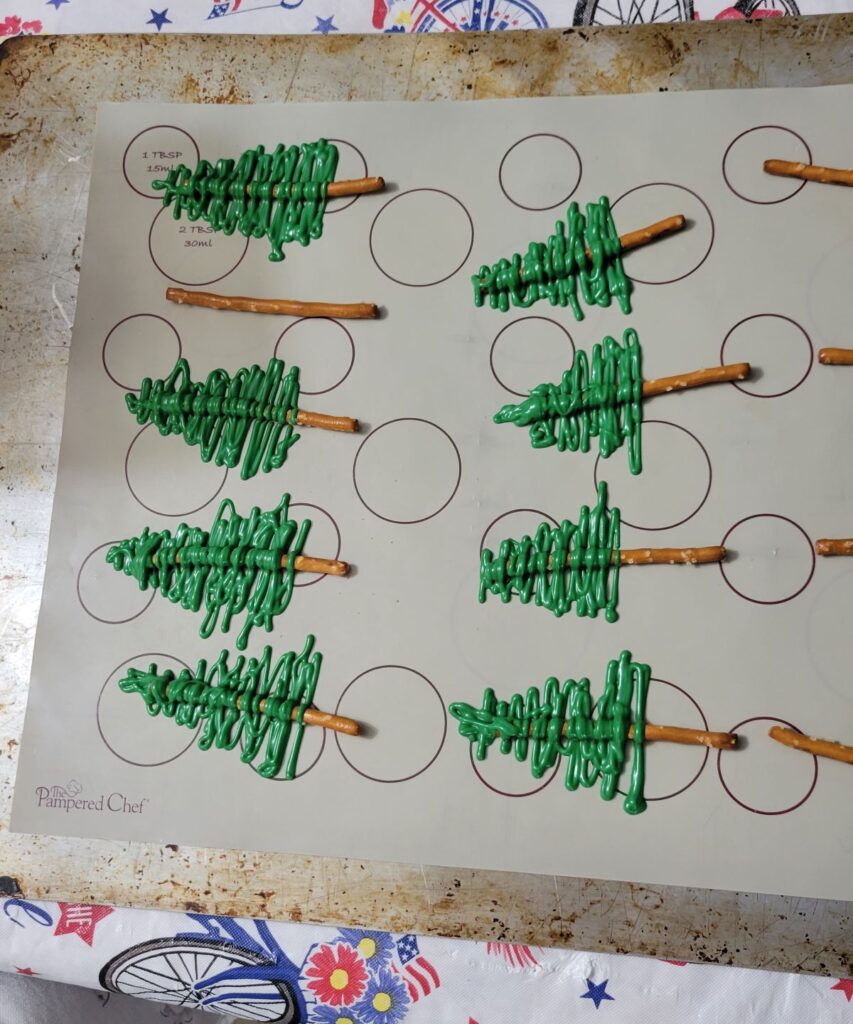 I might like the backs better than the fronts!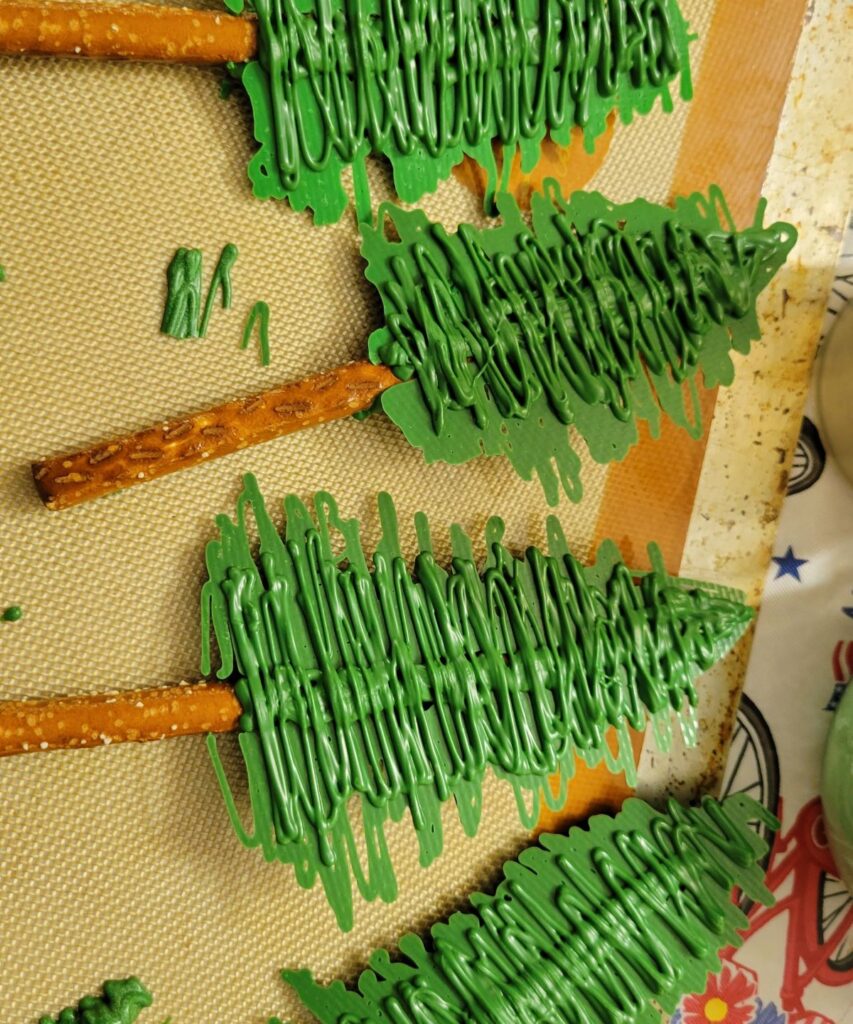 To make a sage colored green instead of a bright green, I added a few dark brown, and white chocolate melts.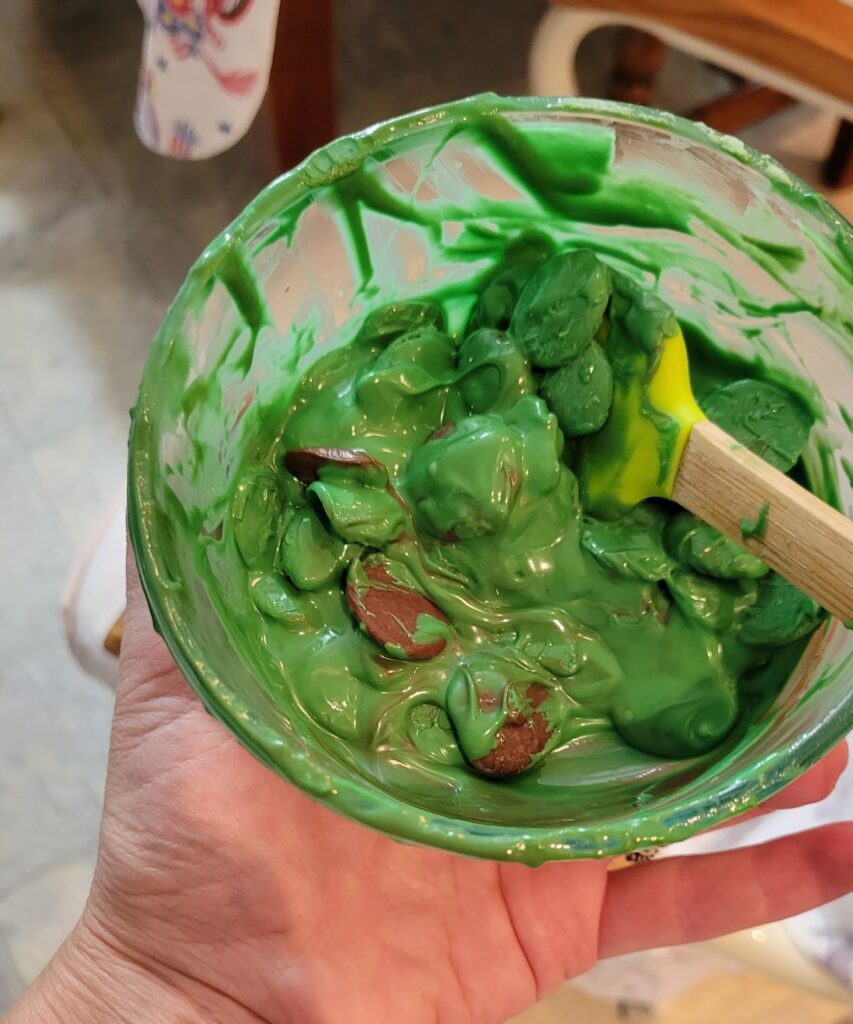 Once the second side dried, my tree was finished!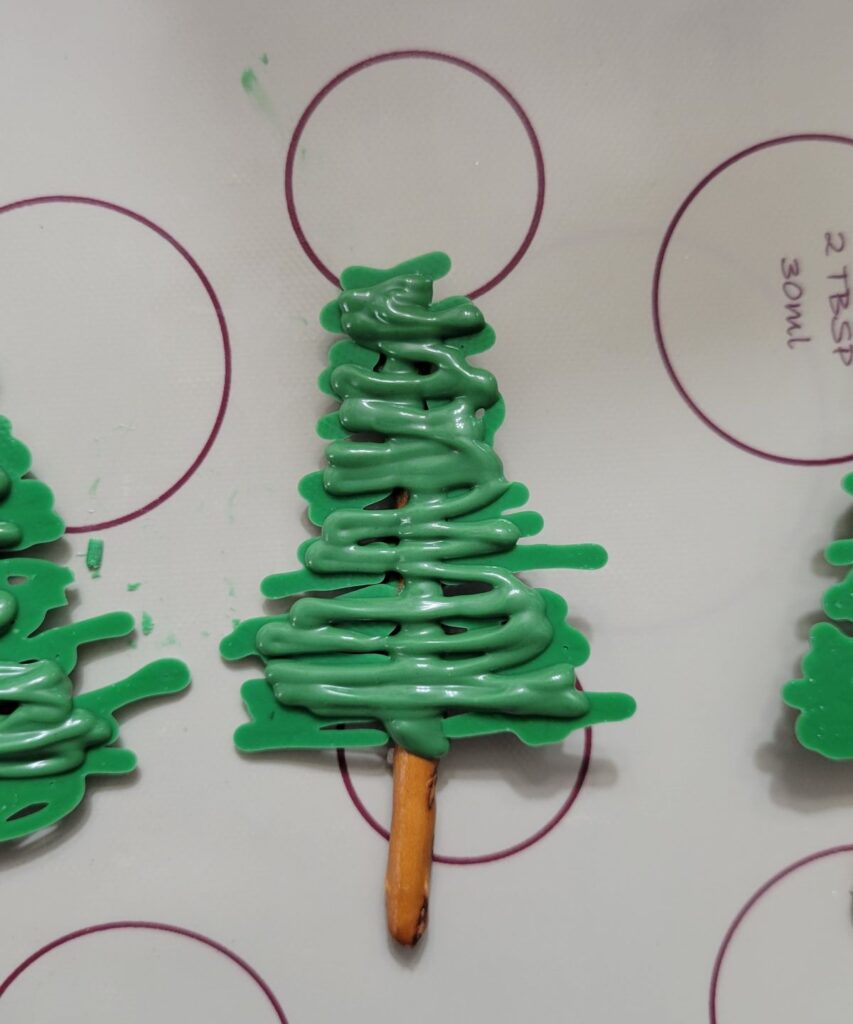 I ended up making 70 trees! It was going to be a HUGE Campground!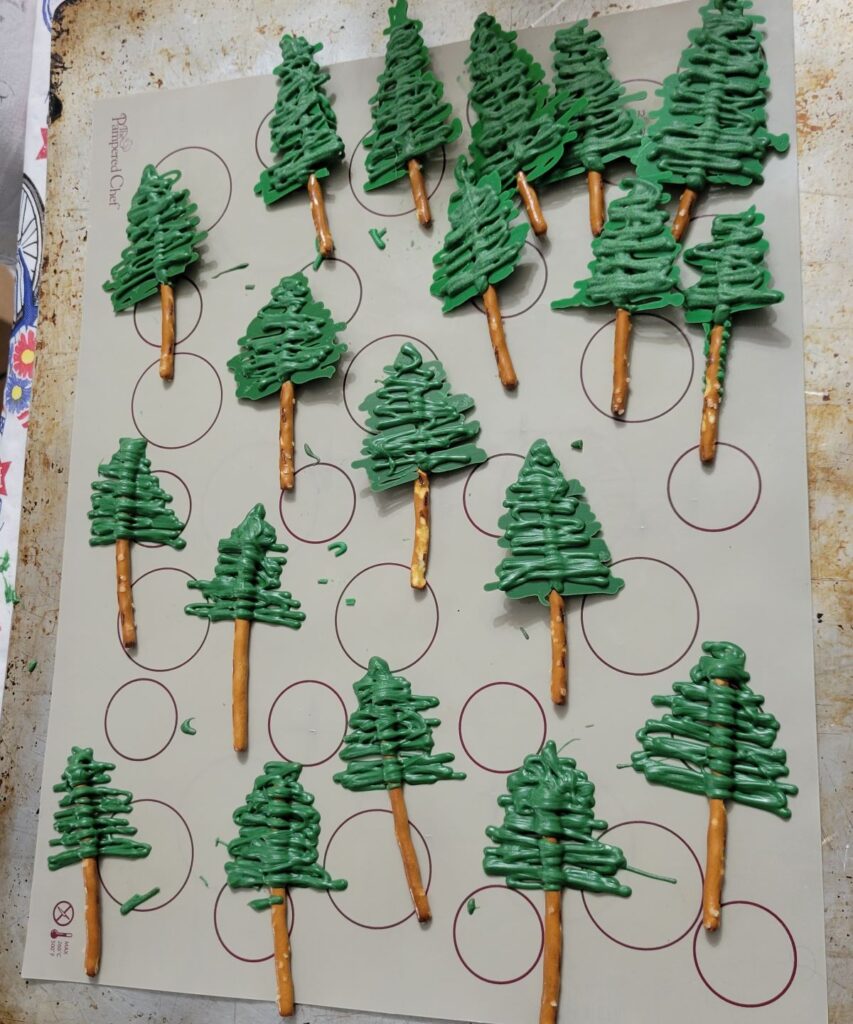 How to Make Pretzel Cabins

To make the cabins, I used frosting to hold the four sides of waffle pretzels together. Probably I should have used brown chocolate…. because it would have hardened faster and it would have matched better. But for some reason I was thinking frosting, like a gingerbread house.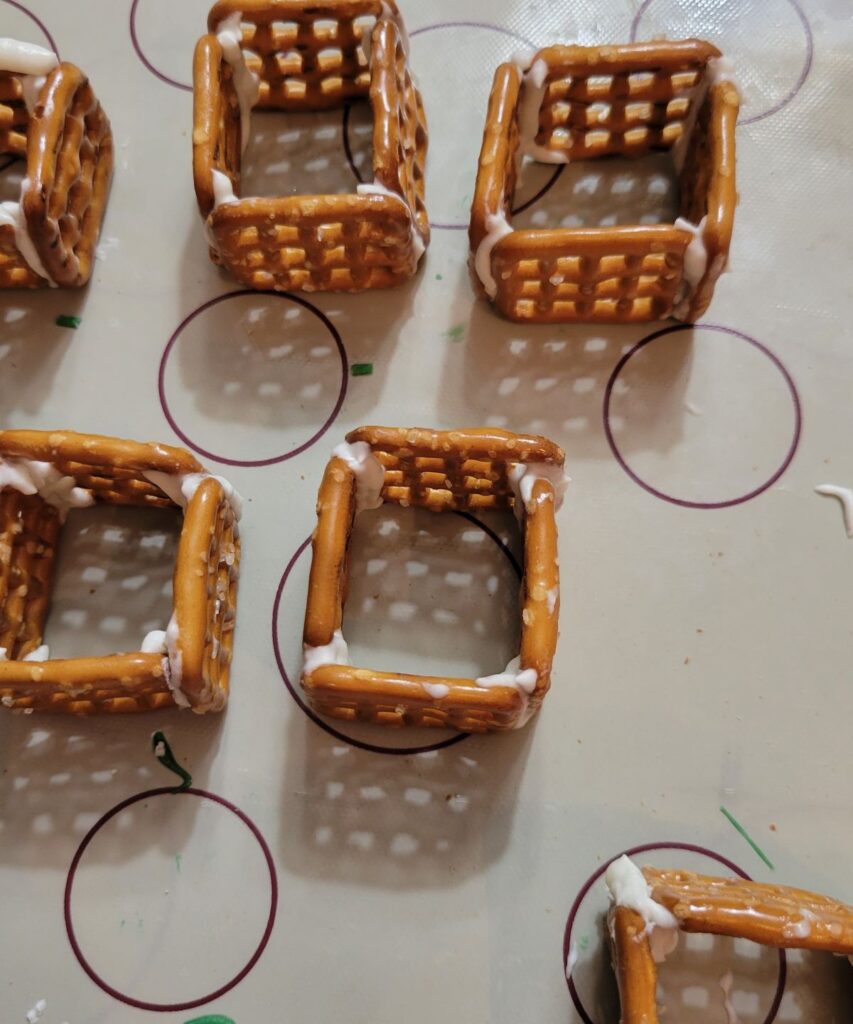 After the sides had hardened (which took a long time since it was frosting…), I added the two sides of the roof.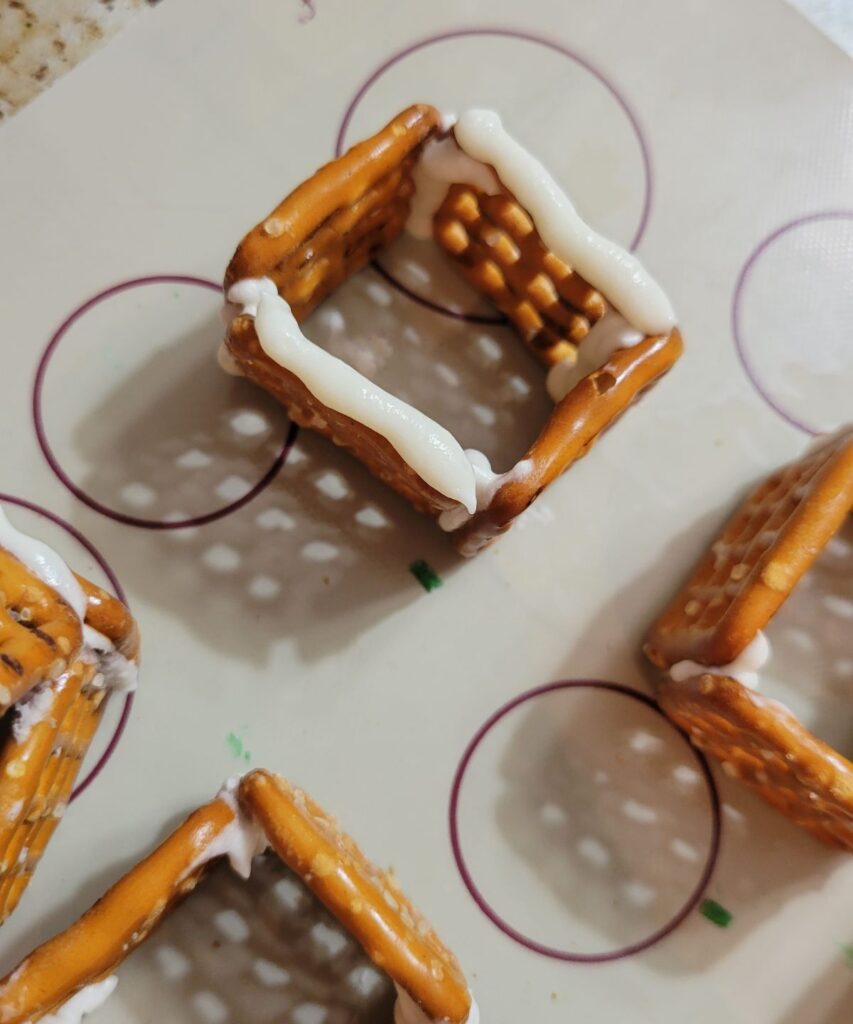 Then I let them dry and harden before adding them to my Campground Cupcake Cake!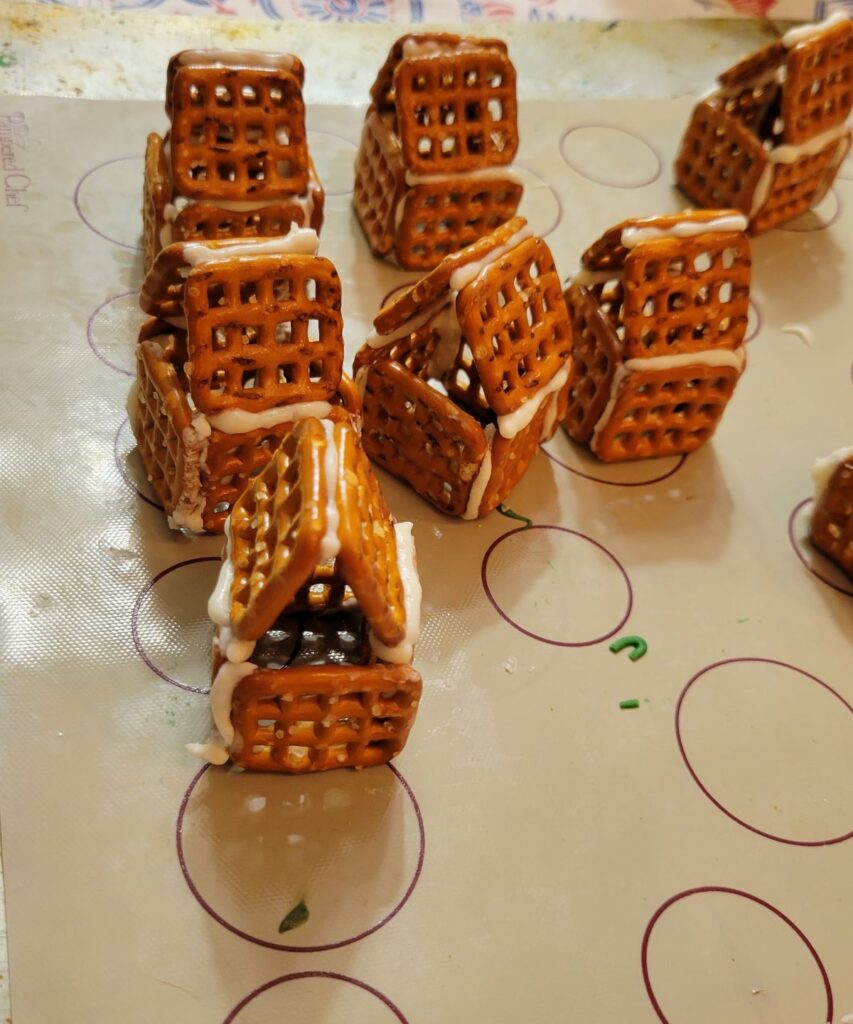 These pretzel trees and cabins really weren't hard to make. I made them ahead of time, before the day that I actually made the cupcake cake. That helped spread out the work alot.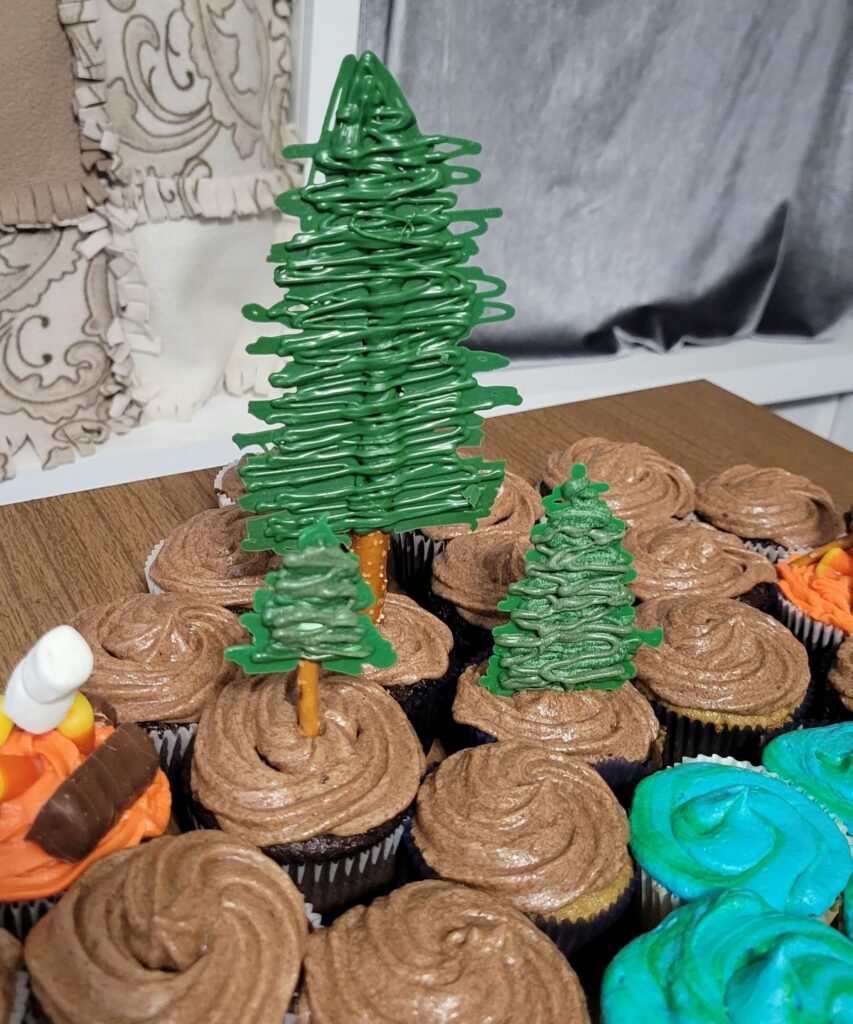 I can't wait to show you the entire cake!!