Thread Wrapped Easter Eggs
For this month's Spring Upcycle DIY Challenge, I decided to share these thread wrapped Easter eggs. Eventually I plan to make a wreath with them. I saw some pretty yarn wrapped hearts not very long ago, and that is where my idea came from. I wasn't using yarn, though, so these are not yarn wrapped Easter Eggs. And it's not sewing thread I used, but Doily Thread.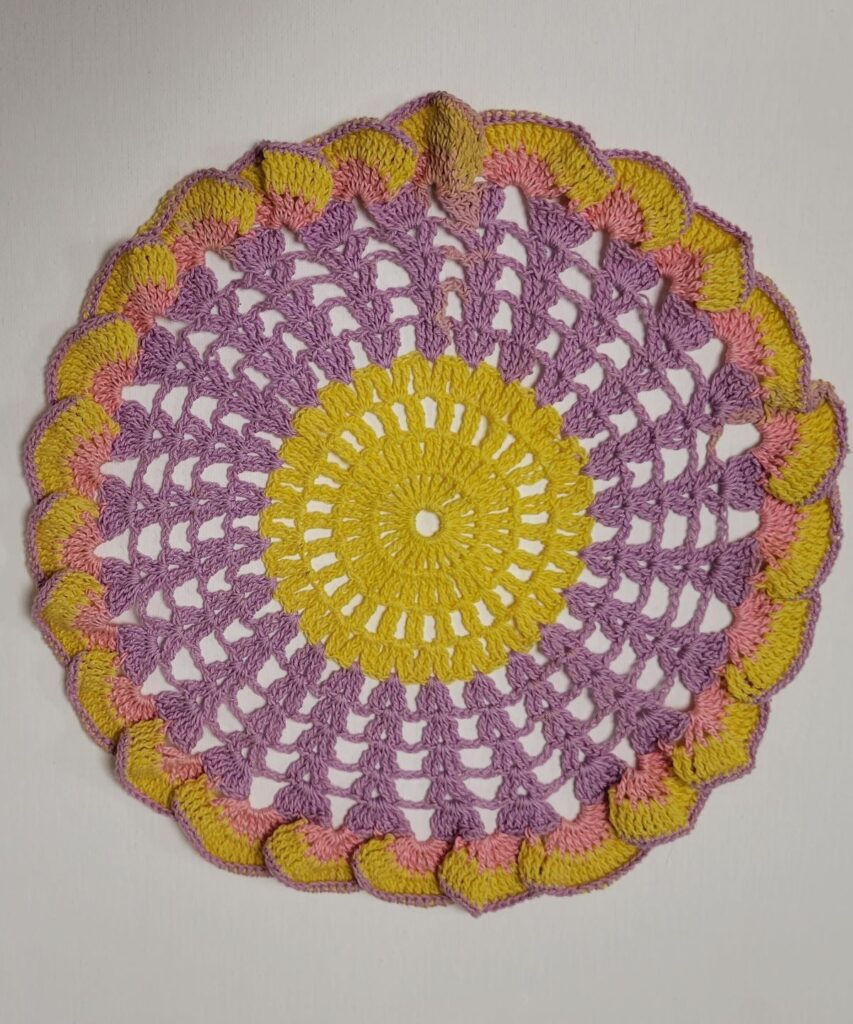 (*This post may contain affiliate links. By purchasing anything from these links, I may receive a small commission at no extra cost to you. More information is available on my
Disclosure
page.)
I usually like using crosses for my Easter decor. But I've had some faux Easter eggs in my craft area for a couple of years now, just waiting to be used. I wanted to make decoupaged eggs, but I just haven't succeeded at that, yet. So when I had this idea, I just had to try it. I hope you love it as much as I do!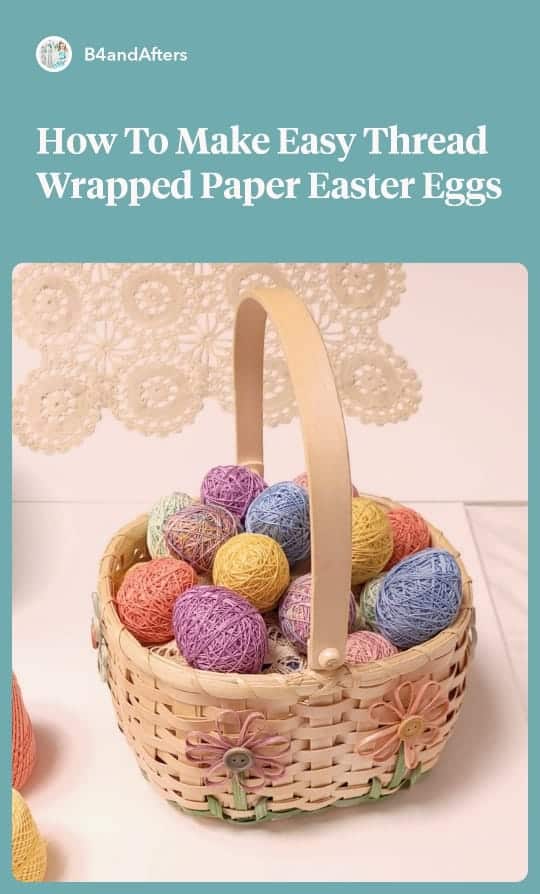 I like to crochet. I used to make a lot of doilies. I made this pink and white one. At a yard sale I found a bunch of doily thread. Then I had a baby.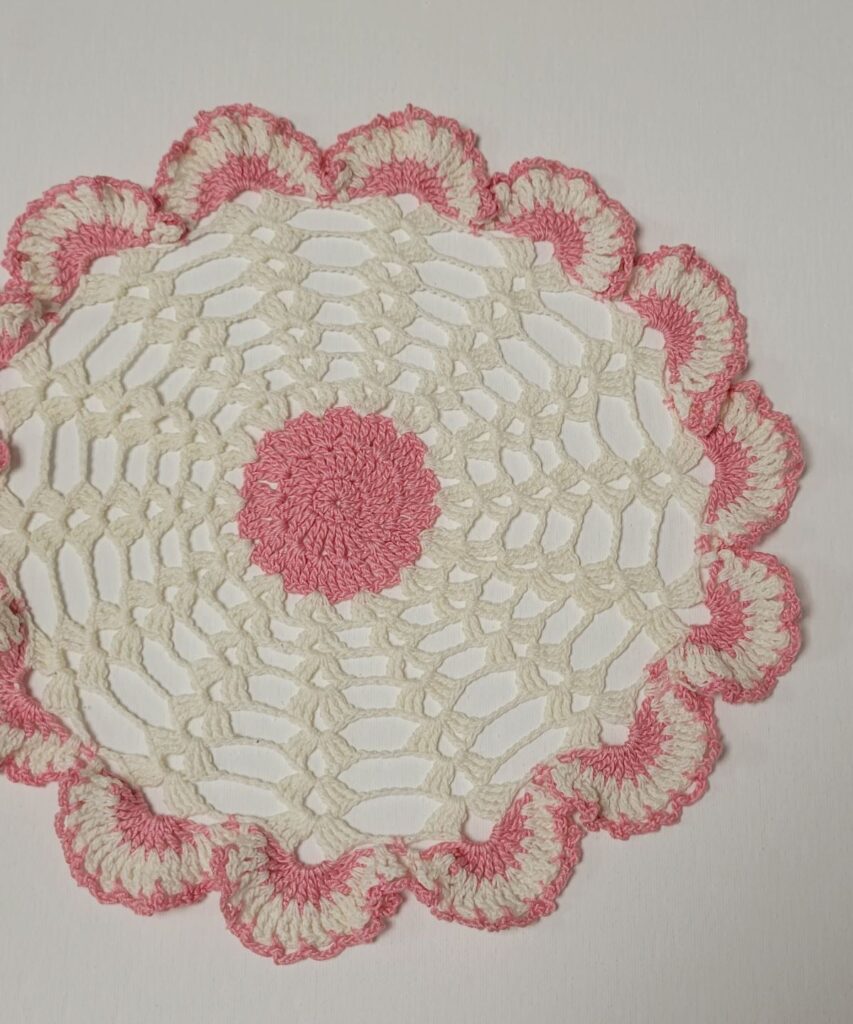 (I made this one without a pattern, by looking at another smaller one and counting the stitches!)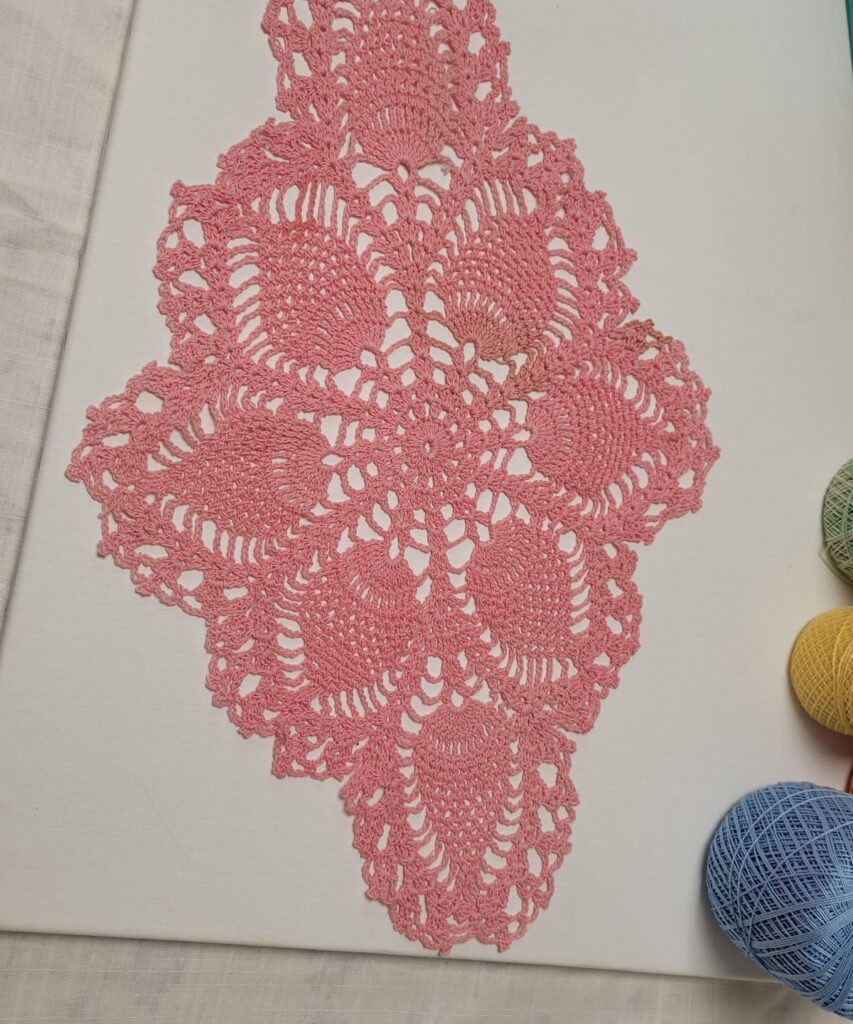 You can imagine how I didn't crochet much anymore. I still do occasionally. And I have a TON of doily thread.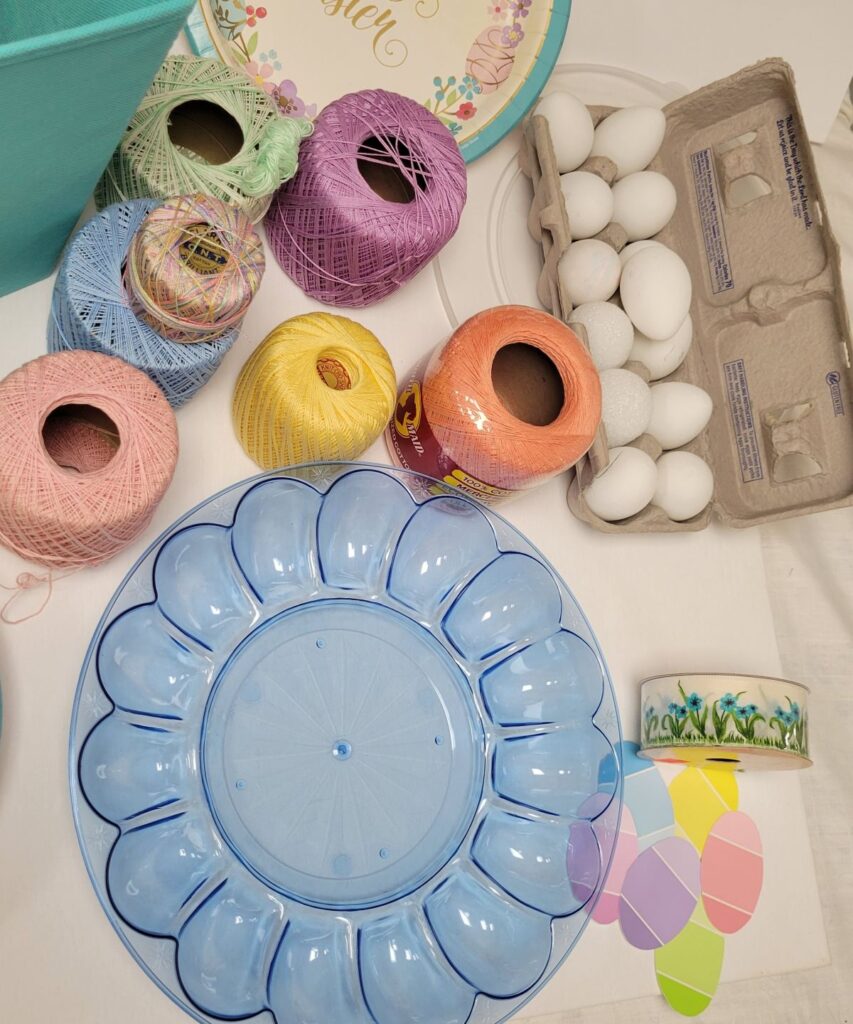 I decided that I wanted to make Thread Wrapped Eggs for this Upcycle Challenge. But I didn't have enough eggs and that is where the upcycle comes in!
Start with any paper… except newspaper would probably rub the ink off onto the thread so I would avoid that. I used brown packing paper.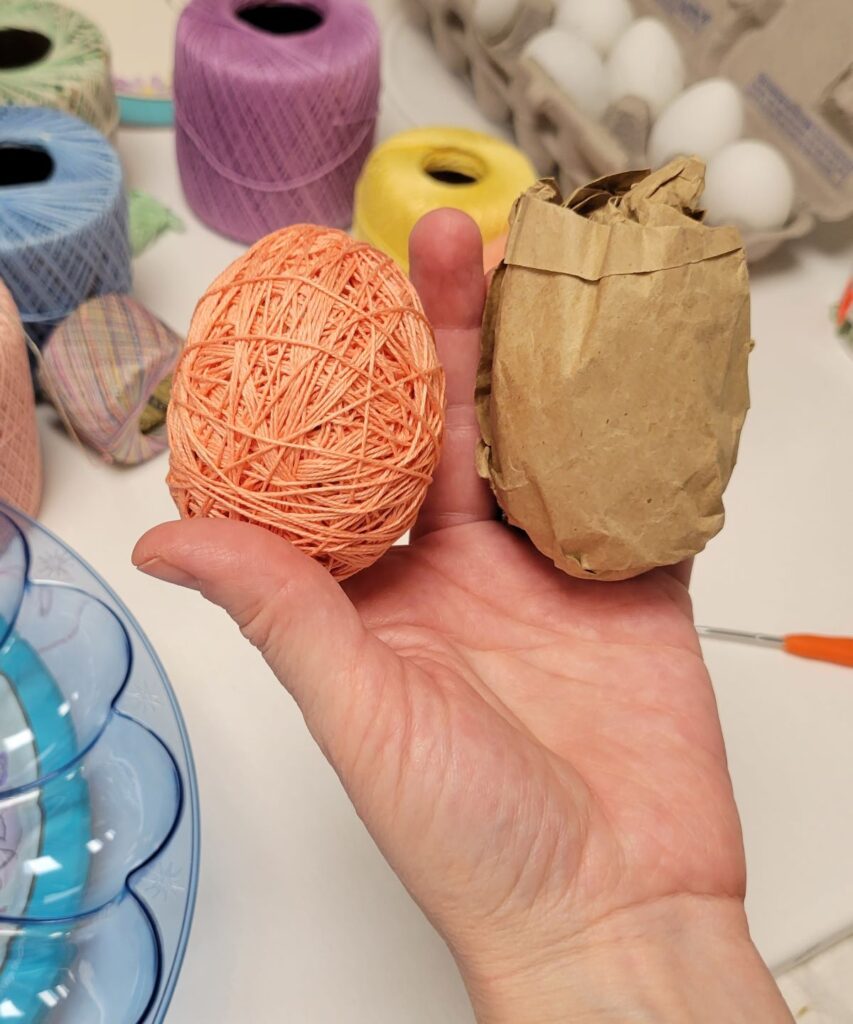 Roll the paper into an egg shape. Use another egg to gauge the size. Then start wrapping the thread around the paper.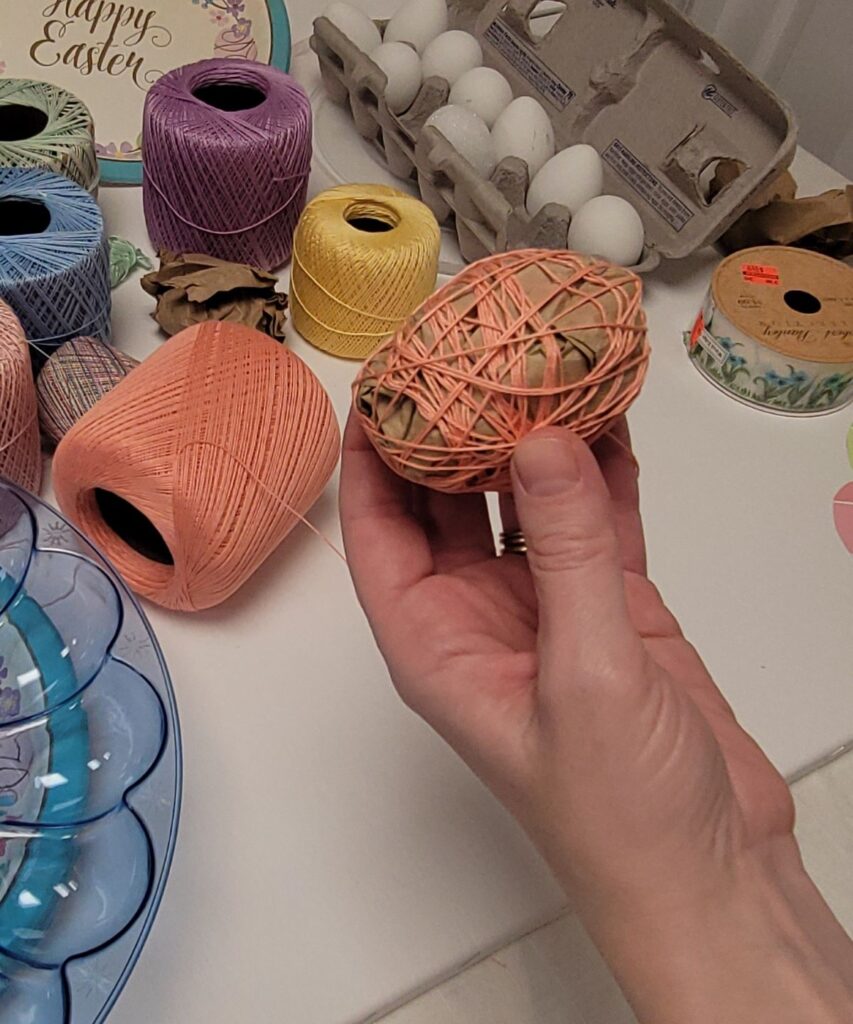 Remember that it will get bigger with the added thread, so start your paper eggs on the small side.
Keep turning and wrapping the egg until no paper shows through. Use a small crochet hook to weave in the end. No glue needed!
You could use tape to hold your paper shape, but I didn't. Masking tape would probably work well if you wanted to use it.
I want to make a wreath eventually, using my thread wrapped eggs.
It was so much fun wrapping these eggs! They were fast to make, although not as fast as this hyperlapse video! 😃
Besides the peach one, I made another paper egg. Can you guess which one it is?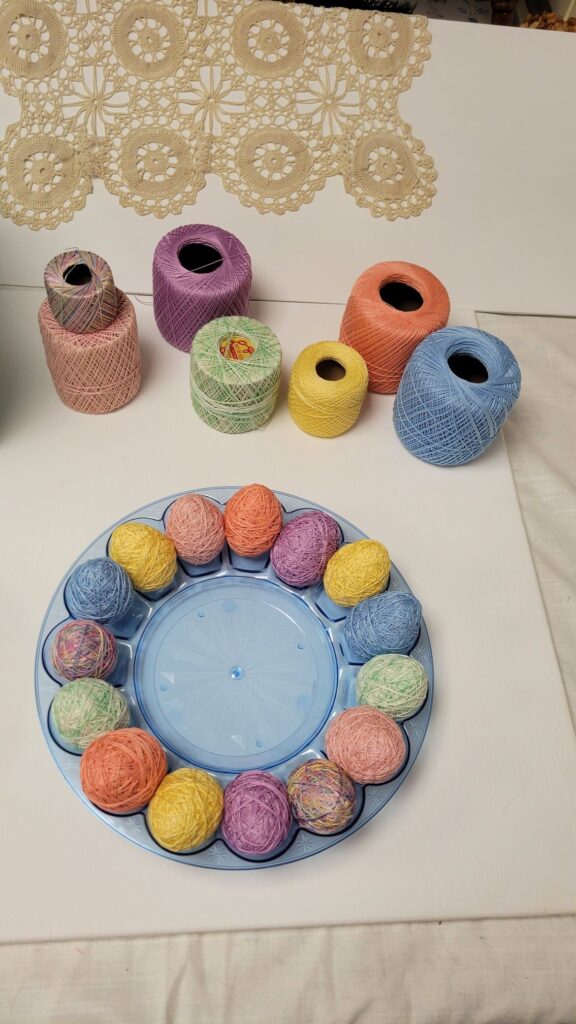 I also had a few foam eggs that were larger than the others.
So for this Upcycle Challenge — I upcycled– paper into Eggs!! 🤣 Do you think it is as funny as I think it is?!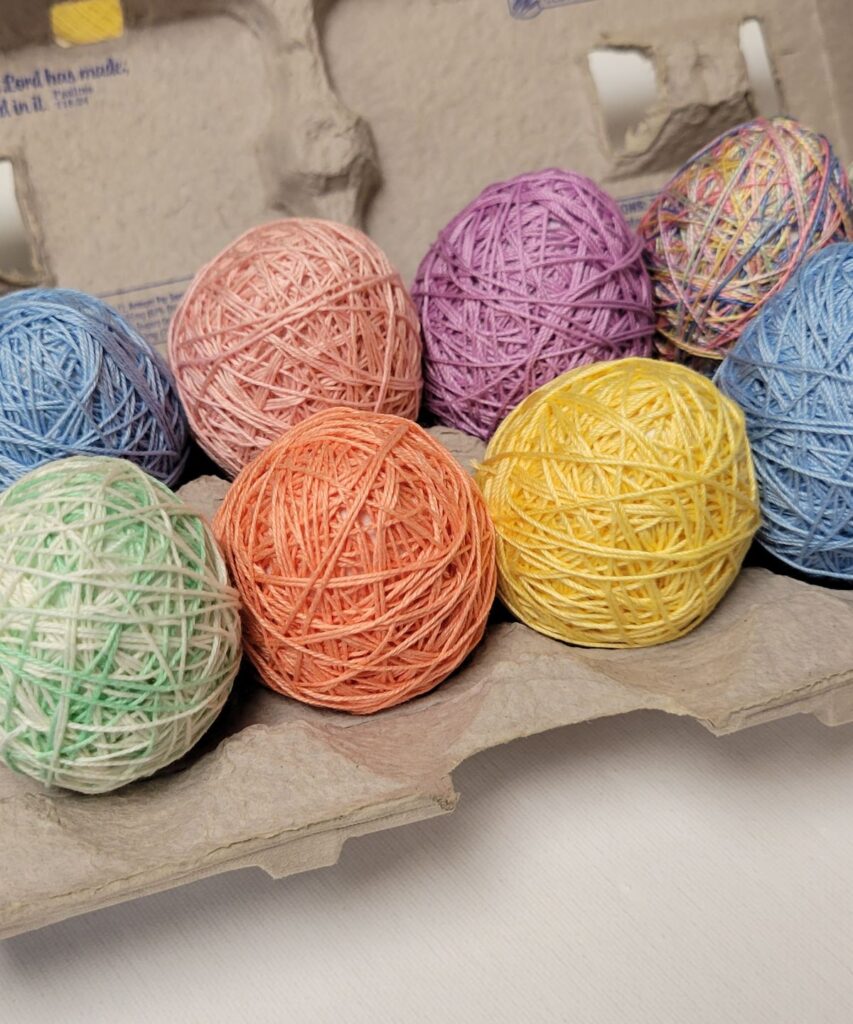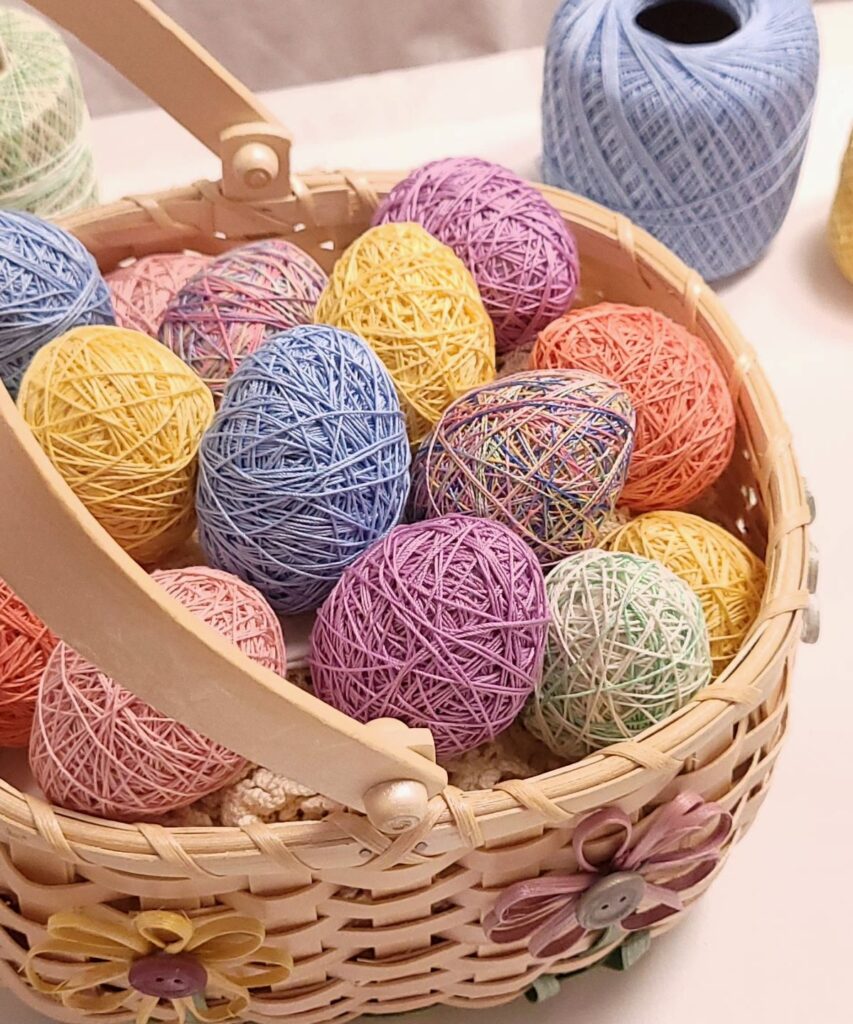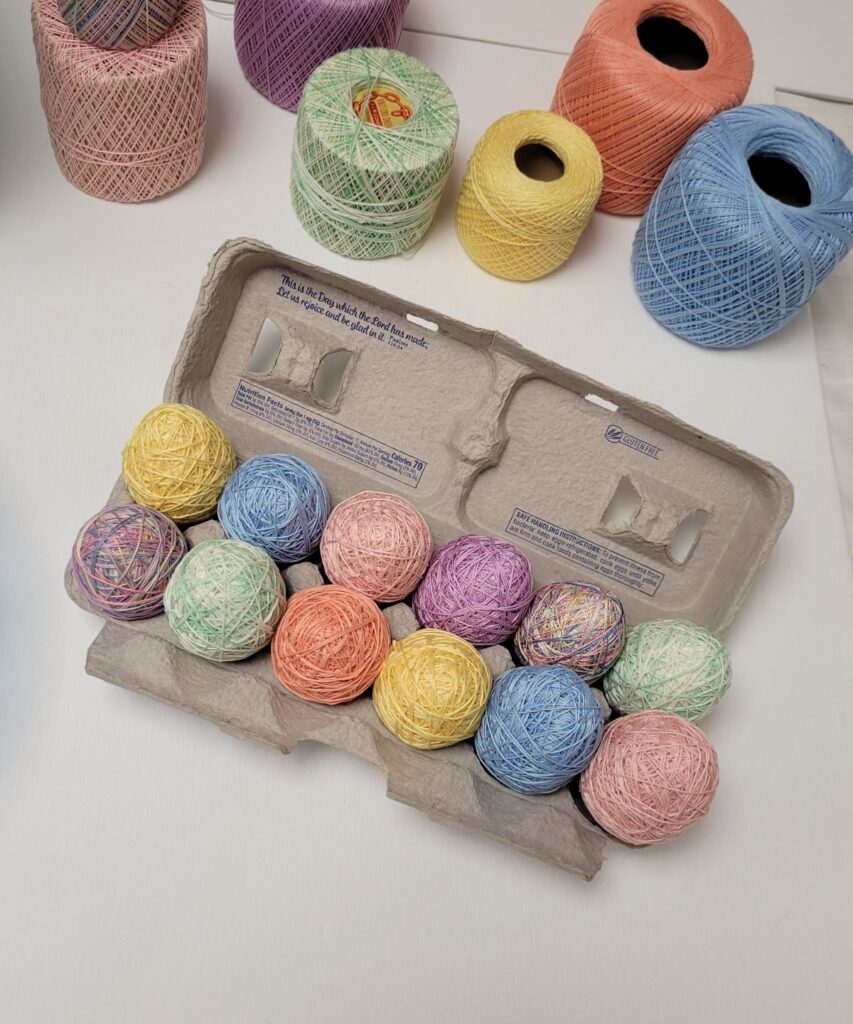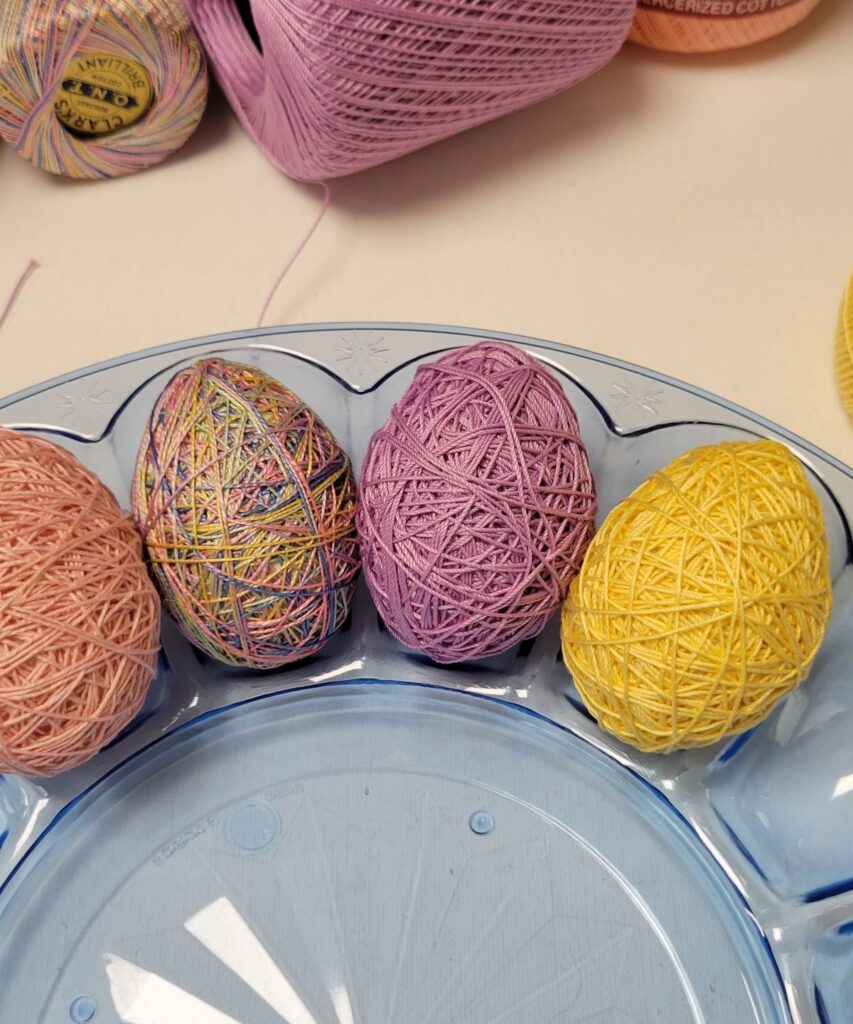 I put my eggs in this beautiful flower basket that I found at a thrift store, until I use them for a wreath, that is.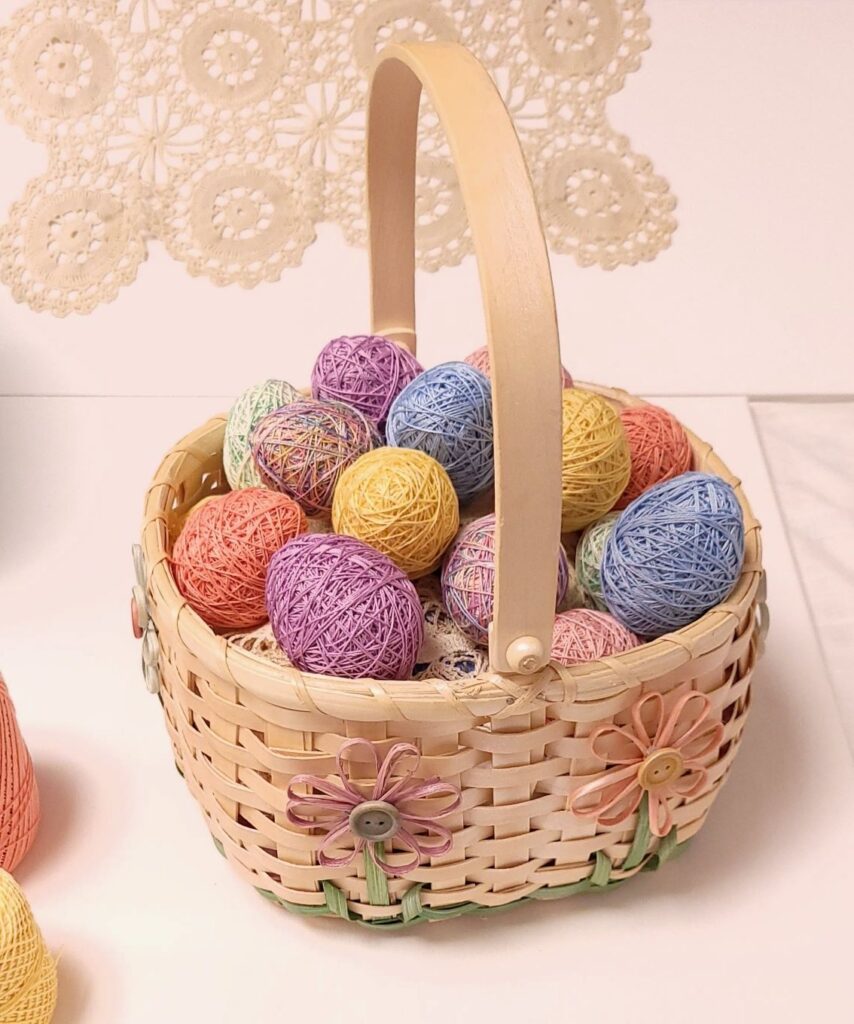 Let me know if you have any questions.

And now for everyone else's great Spring Upcycle ideas! Shae at Sweet Southern Grace is next if you are visiting everyone in order.