Chocolate Covered Granola Bites
Here is a quick idea for you. I bought some good quality granola bars on a great sale that were almost past the "good by" date. I decided to make them more attractive and fun to eat.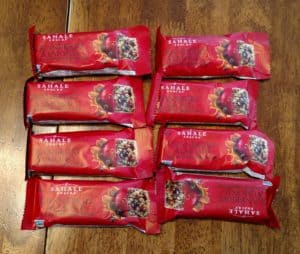 (*This post may contain affiliate links. By purchasing anything from these links, I may receive a small commission at no extra cost to you. More information is available on my Disclosure page.)
Everything tastes better with chocolate on it, right?!
Before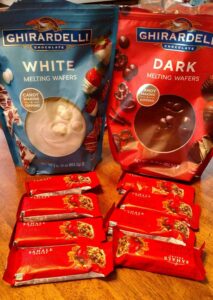 First, I unwrapped the bars. Then I cut them into smaller pieces. I cut each bar into five pieces.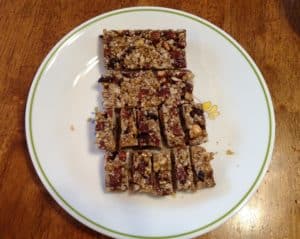 Then I dipped them into melted Ghirardelli chocolate, just like you would dip strawberries. Then I drizzled the opposite chocolate on top.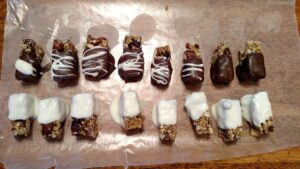 These disappeared in no time at all. I think these bite sized chocolate covered granola bites would make a quick and easy treat to take to a potluck, to a friend's house, or to add to goody bags.
AFTER!