Today I'm going to show you how I made a super easy DIY Cargo Net using something I already had in my shed! Before we bought our GMC Acadia, I had a Chevrolet Impala with a huge trunk. I wanted the three rows the Acadia has, but that meant giving up my huge trunk storage. You can see that I like to carry a lot of supplies with me– things like emergency supplies, blankets for picnicking, and reusable grocery bags.
Our three row SUV came with hooks for a car trunk cargo net, but no net.
DIY Cargo Net, Before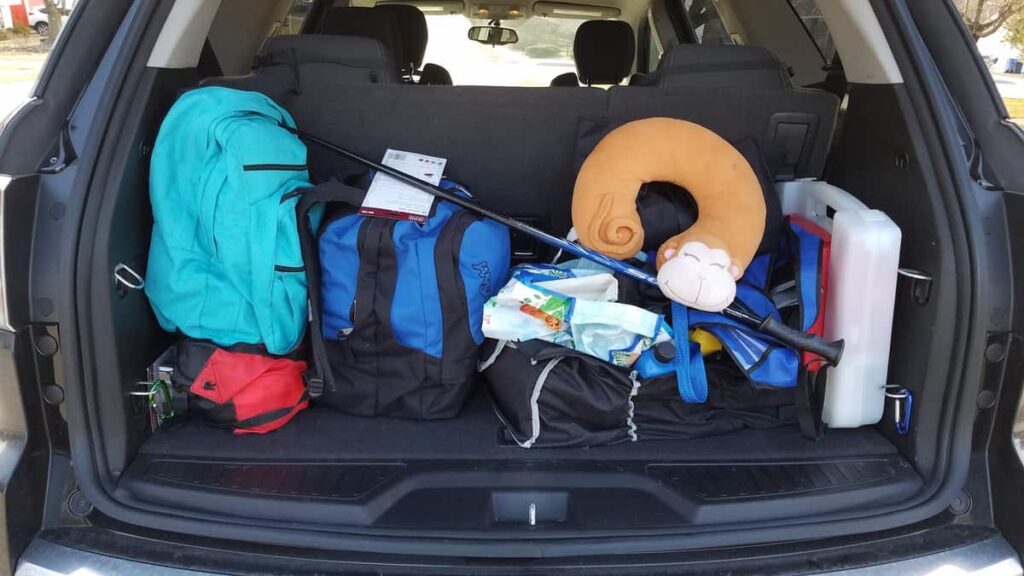 (*This post may contain affiliate links. By purchasing anything from these links, I may receive a small commission at no extra cost to you. More information is available on my
Disclosure
page.)
I did not want to buy an auto cargo net if I didn't have to. Turns out that I did not have to purchase one! I had saved a worn out trampoline net in our shed. I measured out the size I thought I would need (all vehicles are different), and cut it out with scissors. I cut extra for a seam allowance because I planned to sew a rolled hem all the way around the rectangle.
By the way, I did not realize that a cargo net for suv is actually very inexpensive. I thought they would cost 2-3 times as much as they actually do. I also discovered a neat three pocket storage mesh net.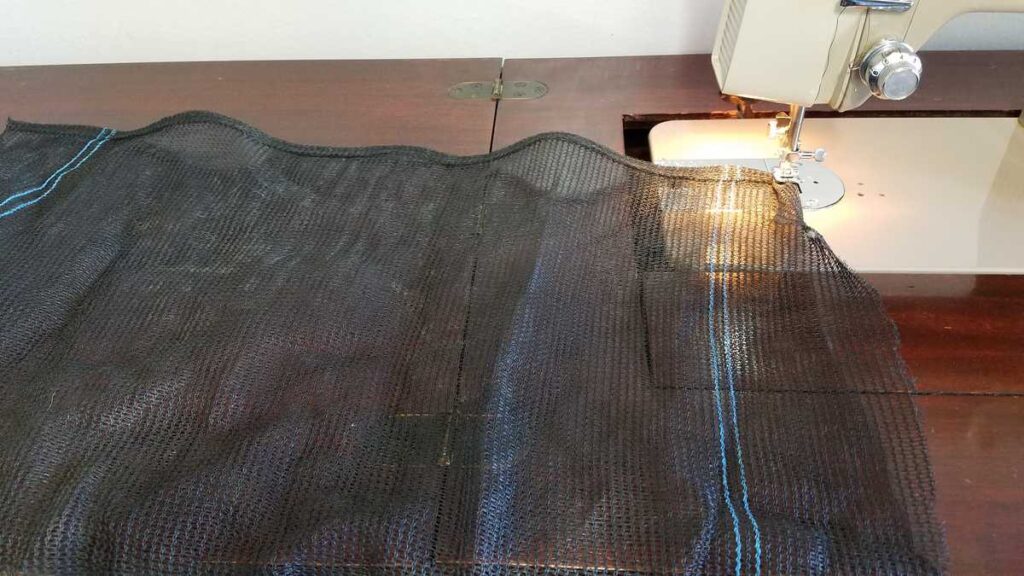 After hemming around the entire piece, I added loops in each corner. I sewed them on with my sewing machine, going over and over and back and forth to make sure it would be really secure.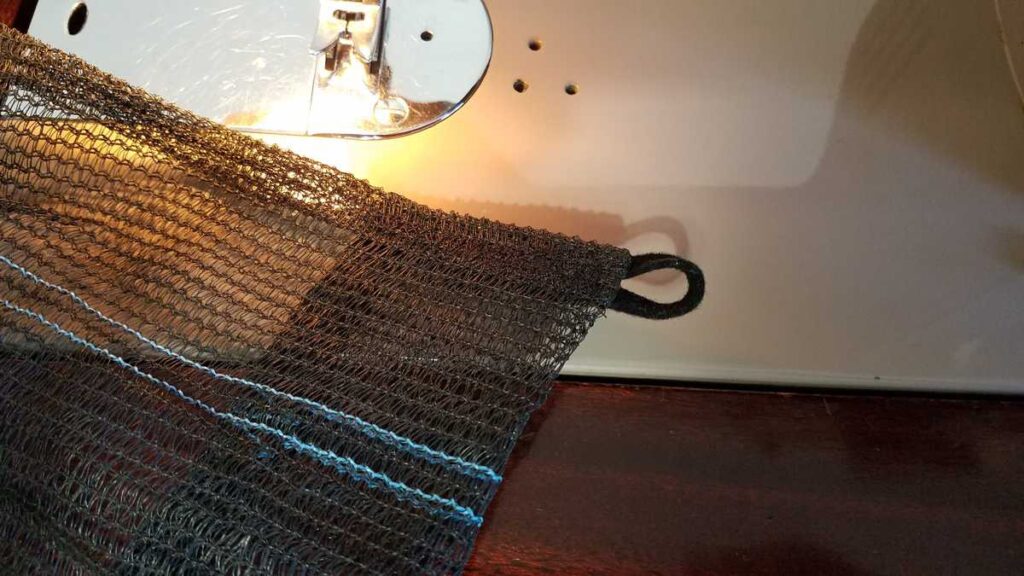 Although my vehicle has three places to attach a cargo net, I just used the top and bottom one on each side. I figure if I need the middle hook, I can add another loop later.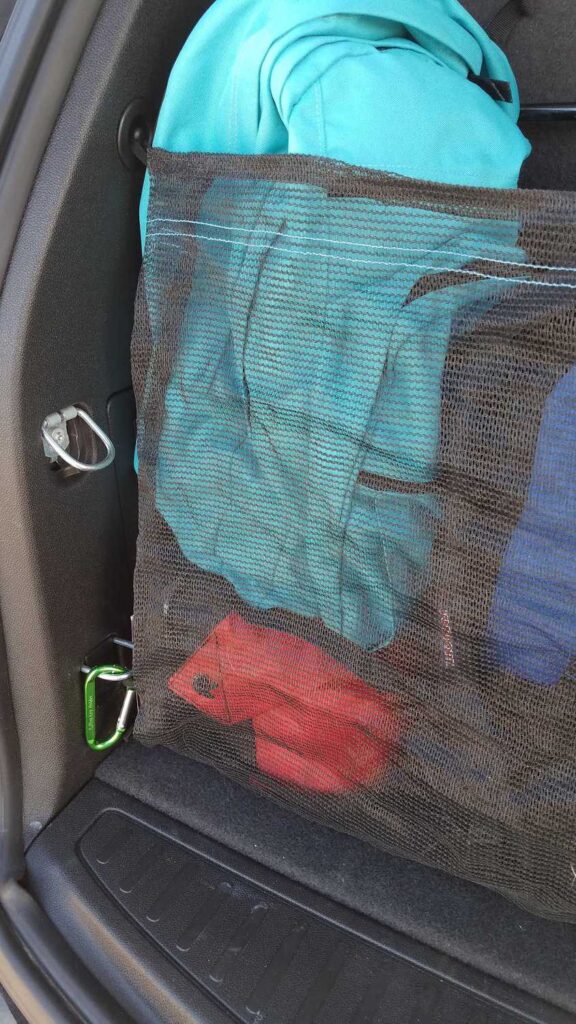 For the bottom loop, I used a carabiner clip to hold my loop to the vehicle hook.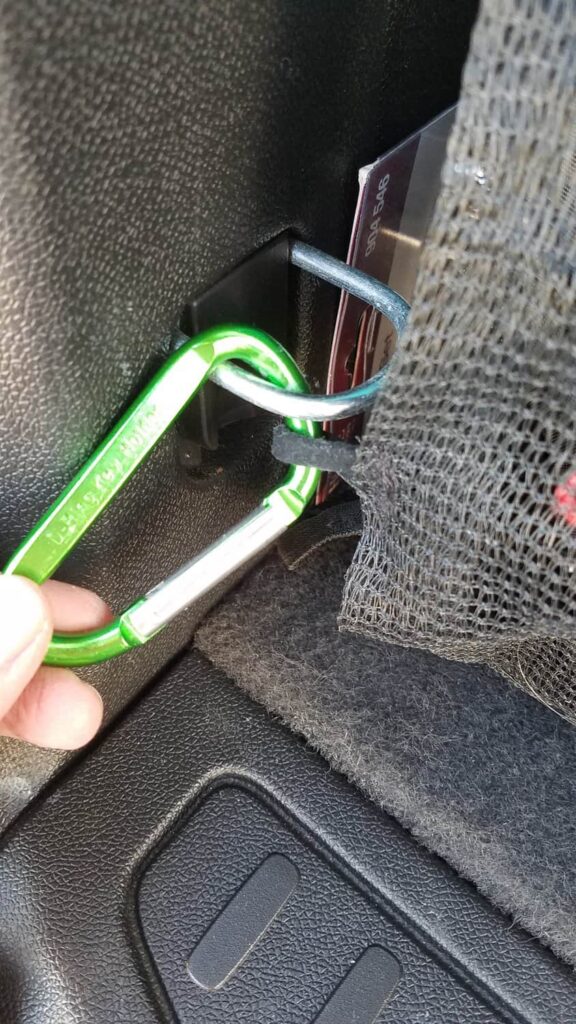 Easy DIY Cargo Net, AFTER!!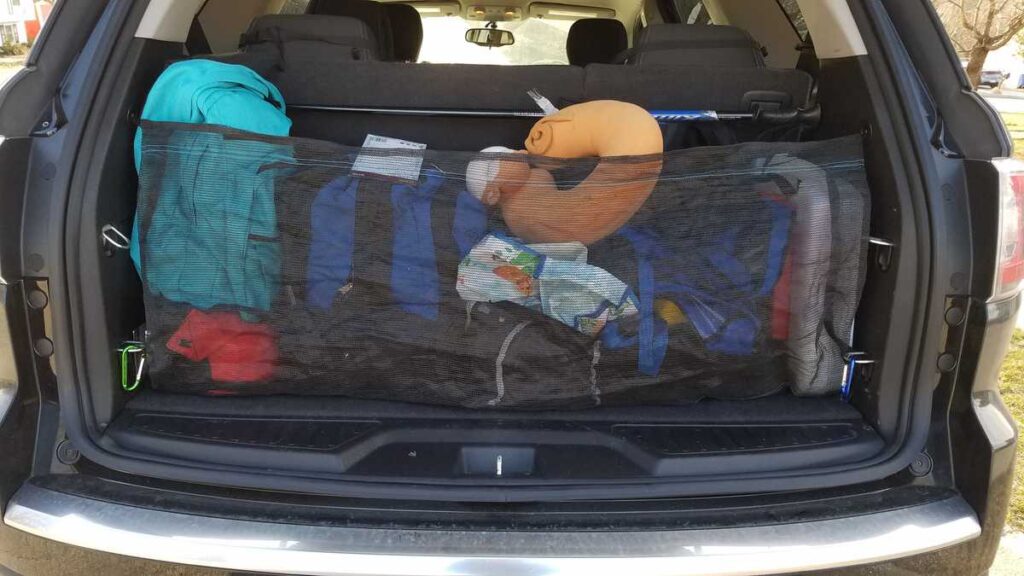 I love my cargo net for suv! Now I don't have to worry about everything falling out every time I open my lift gate to get something!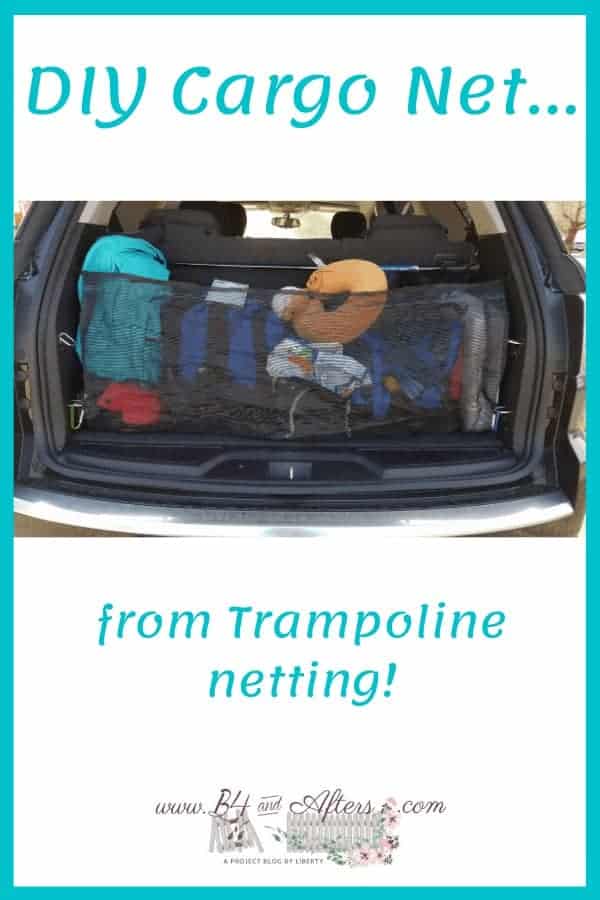 Have you ever made a car trunk cargo net? I'd love to see a picture of yours!