Peeps Turtle Pretzels
*This post may contain affiliate links to websites such as Amazon. By purchasing anything from these links, I may receive a small commission at no extra cost to you. More information is available on my Disclosure page. I appreciate your support!
I decided to try something different. I love chocolate covered pretzels. I also like Turtle Pretzels– you know the kind I mean? Where you melt Rolos (chocolate covered caramels) on top of pretzels, and then press a pecan on top? There are some pictured below.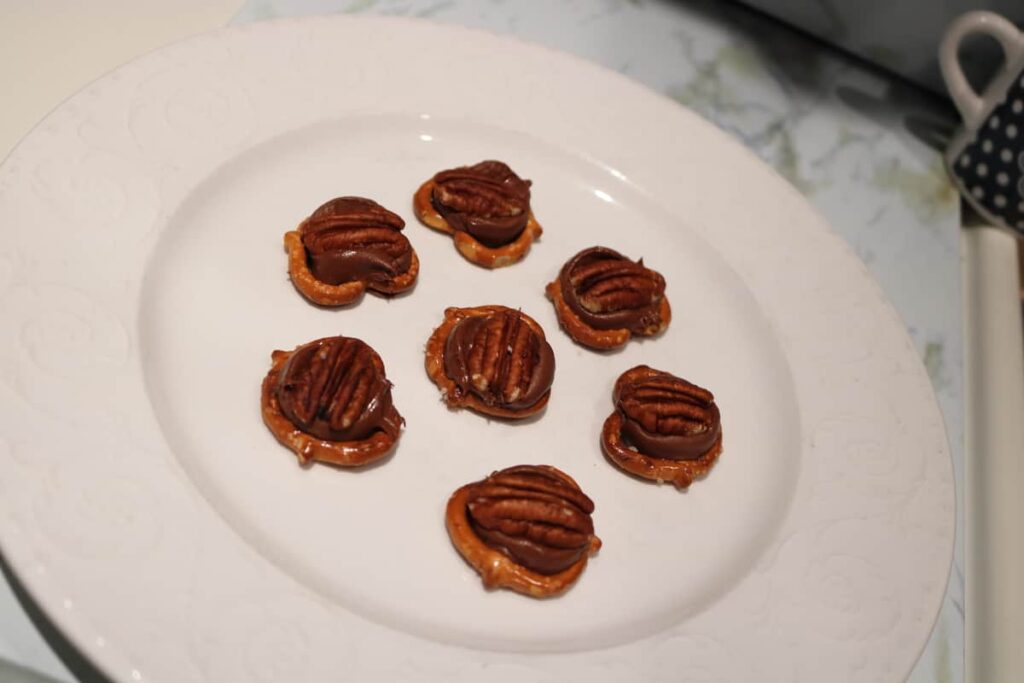 My Peeps Turtle Pretzels are like turtle pretzels with a twist– they use marshmallow chicks in place of the pecans.
Before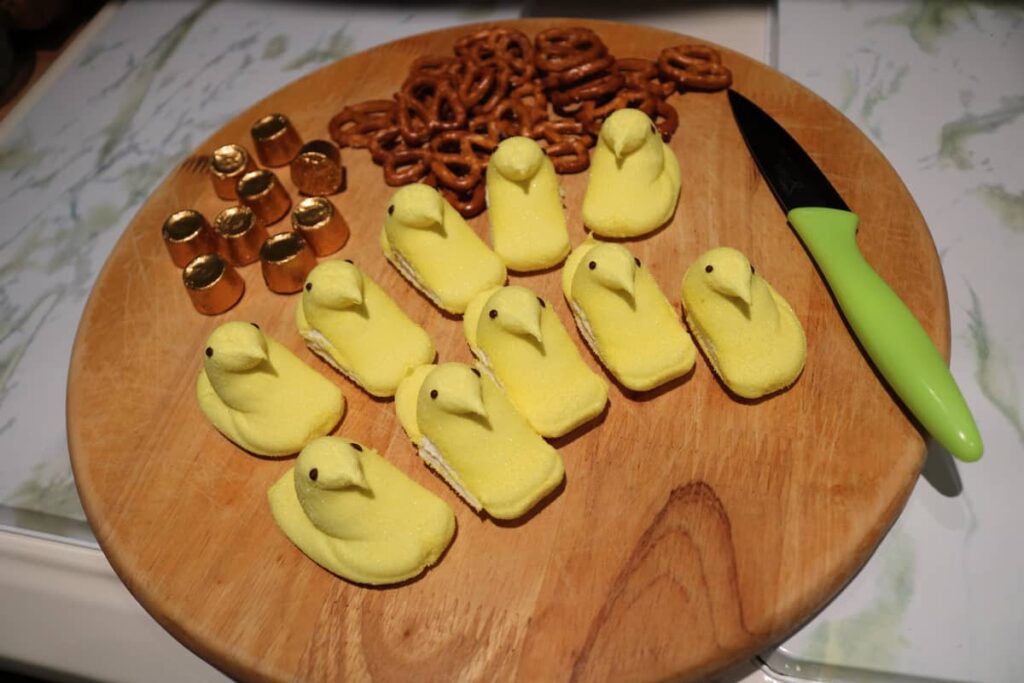 (By the way, have you heard of bacon and eggs for pretzels?! They are really cute– you can find them HERE.)
You can get Rolo's for half price after Christmas, which is exactly what I did!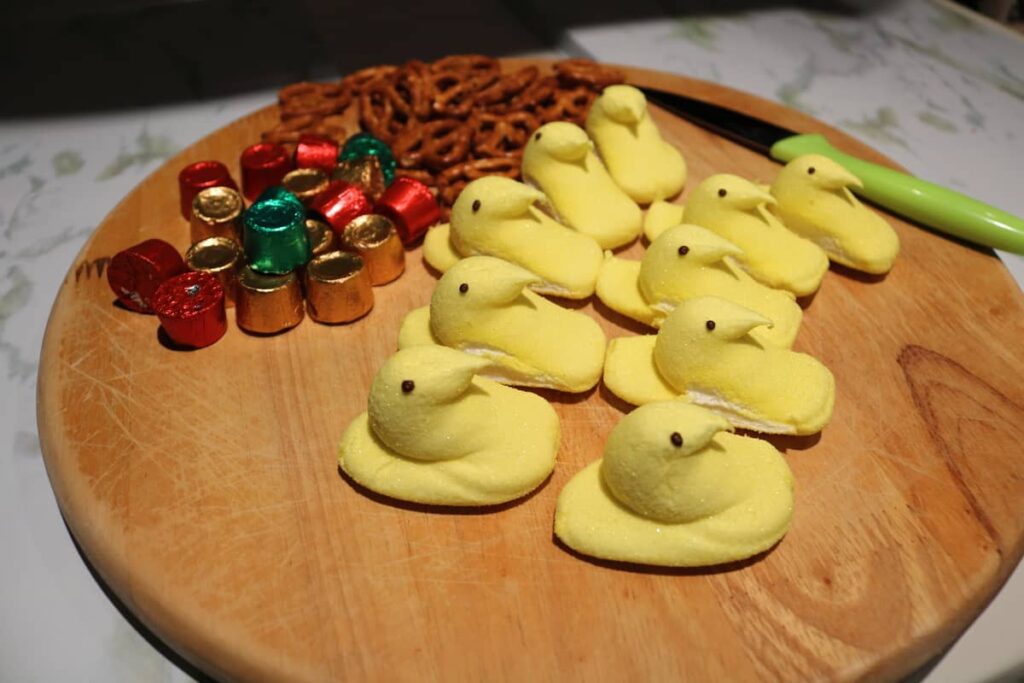 Line a baking sheet with foil.
Lay out small pretzels. Regular pretzel shapes, pretzel wheels, or pretzel squares all work equally well.
Put one chocolate covered caramel on top of each pretzel.
Melt for just 2-3 minutes in a low temperature oven.
Remove the pan from the oven.
Then lay one Peeps Marshmallow chick on top of TWO of the pretzels laying end to end.
Put pecans on other pretzels if desired.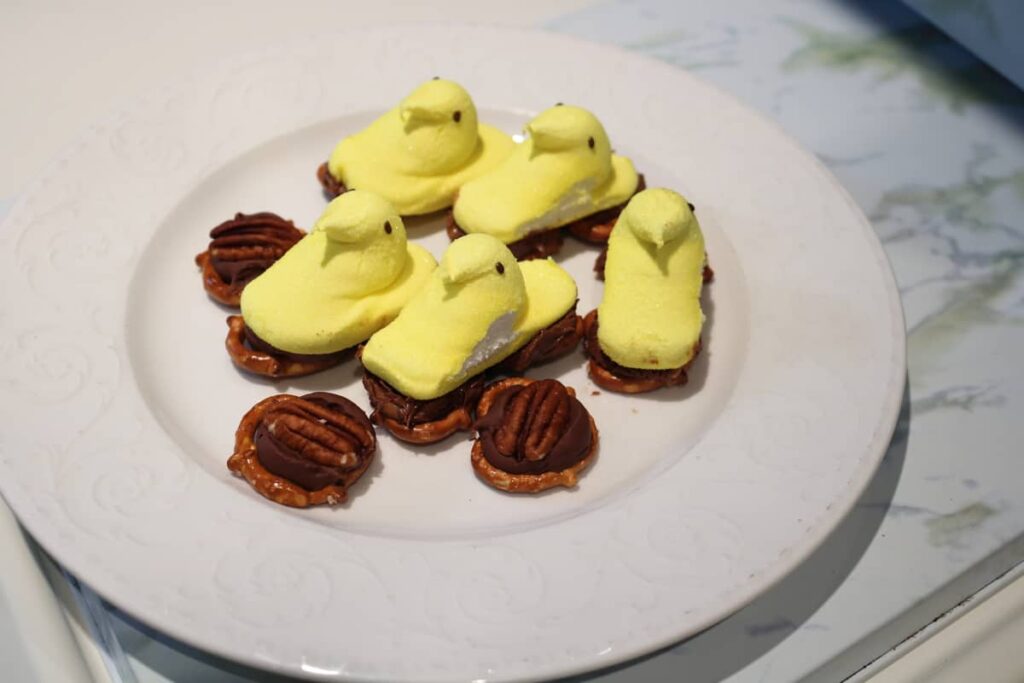 I really liked the combination of the Marshmallow with the chocolate, caramel, and salty pretzel. The people group that I tested it on liked it, too! I think these would make a nice little treat for Easter or Spring time.
Is this something you think that you would try?