Easy DIY Fall Burlap Banner
Today I'm going to show you how I made a super easy DIY fall burlap banner. You really will not believe how easy it was… truly, anyone can do it! I have a video to prove it!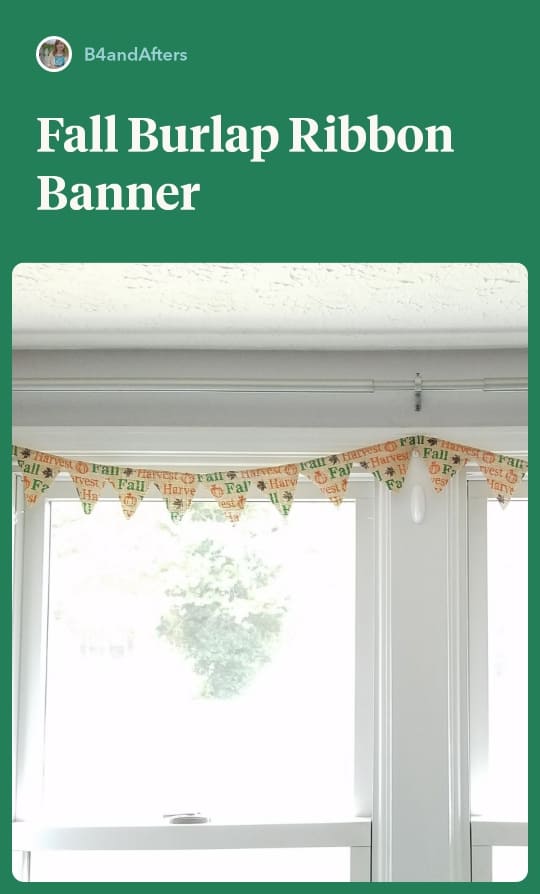 (*This post may contain affiliate links. By purchasing anything from these links, I may receive a small commission at no extra cost to you. More information is available on my Disclosure page.)
I bought this printed Fall burlap ribbon at a yard sale for 25 cents! If you don't have printed burlap, you could stencil some fall words onto yours.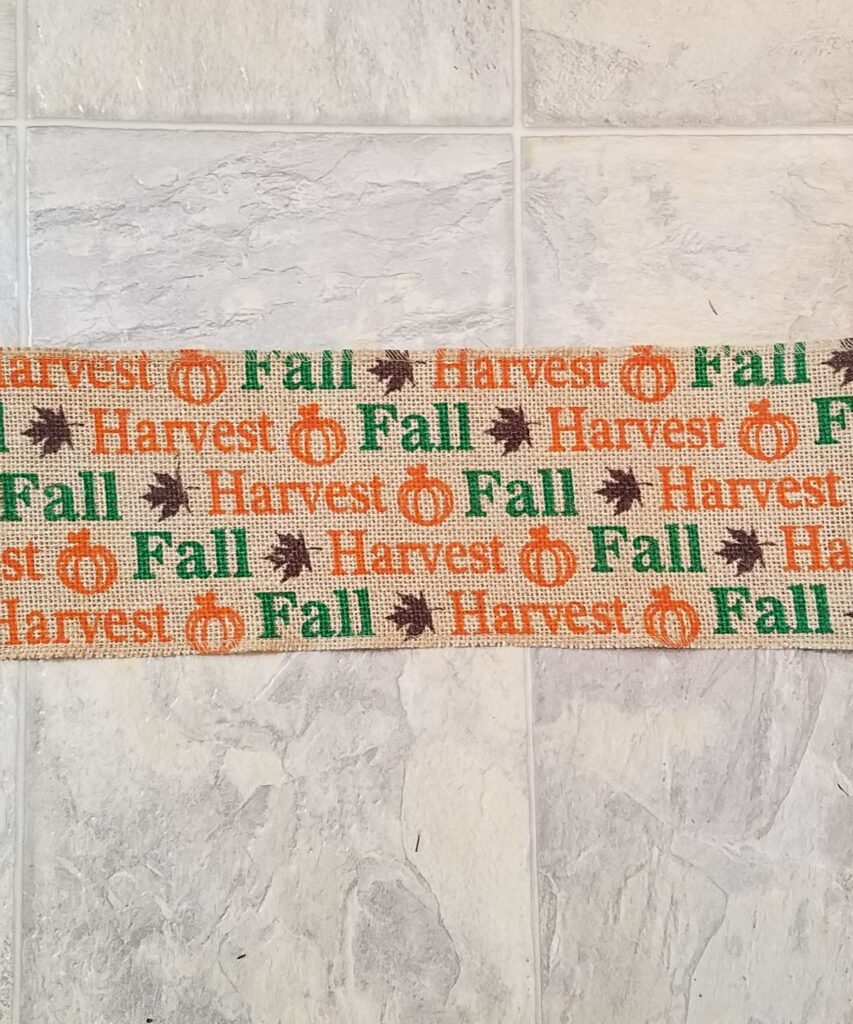 2. I decided to cut it with my pinking shears to turn it into a banner. I hoped that it would not fray.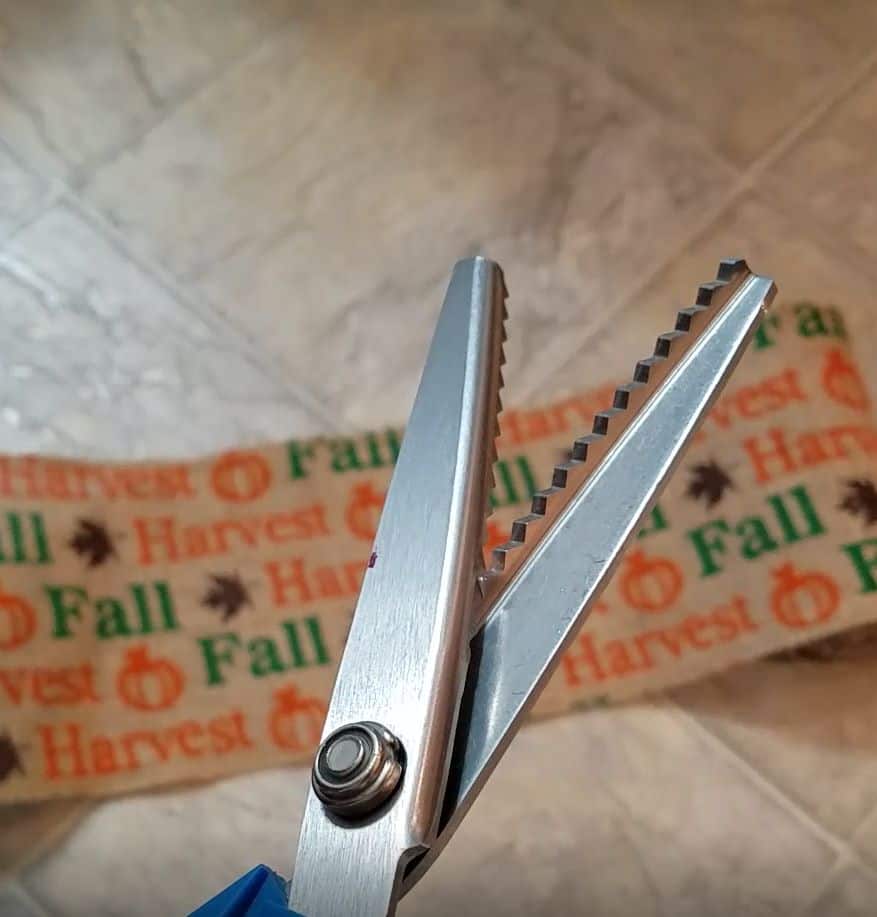 3. I was hoping to have two banners, but the bottom one would've had its words upside down…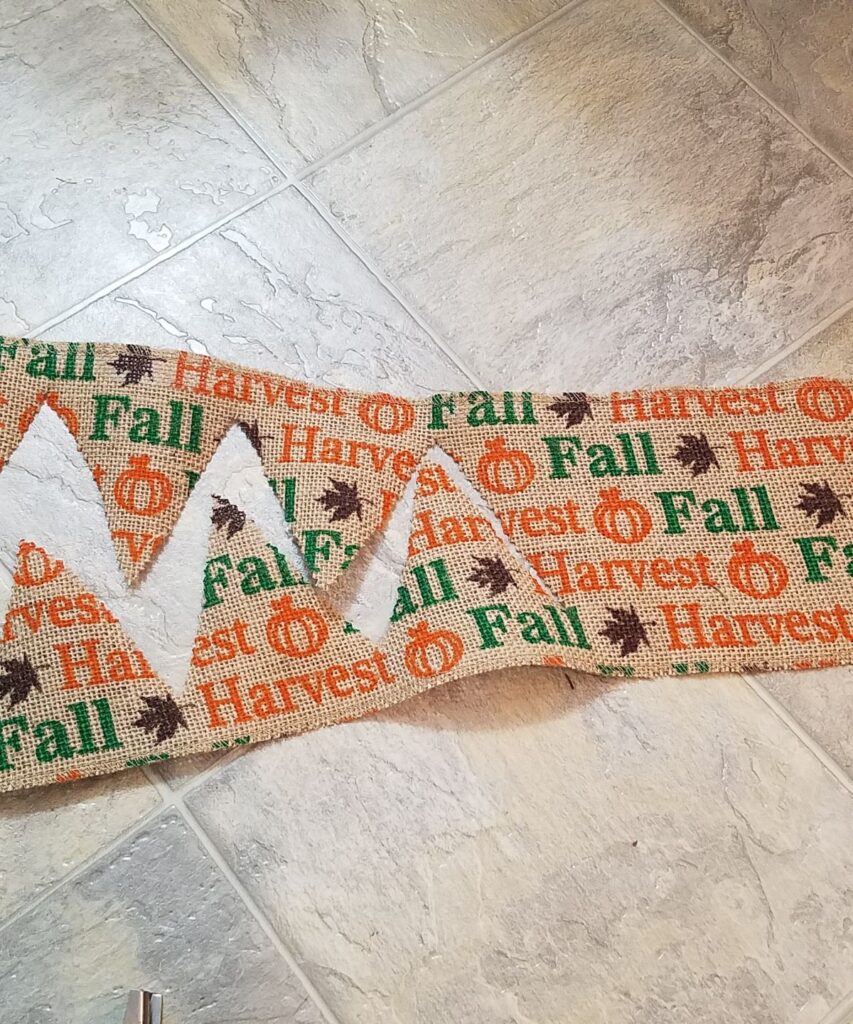 You can watch the video below to see how I cut the ribbon.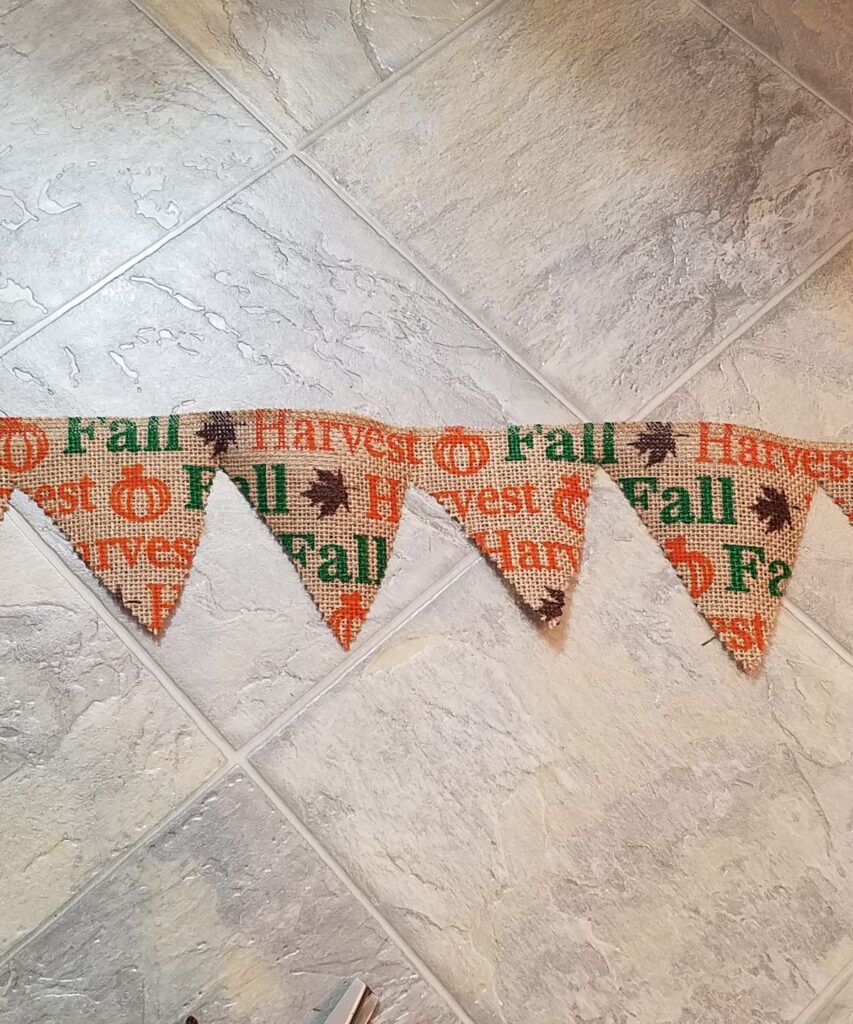 4. Here is the finished banner! It was sooo Easy, and it didn't fray!! I didn't add any sealer to it.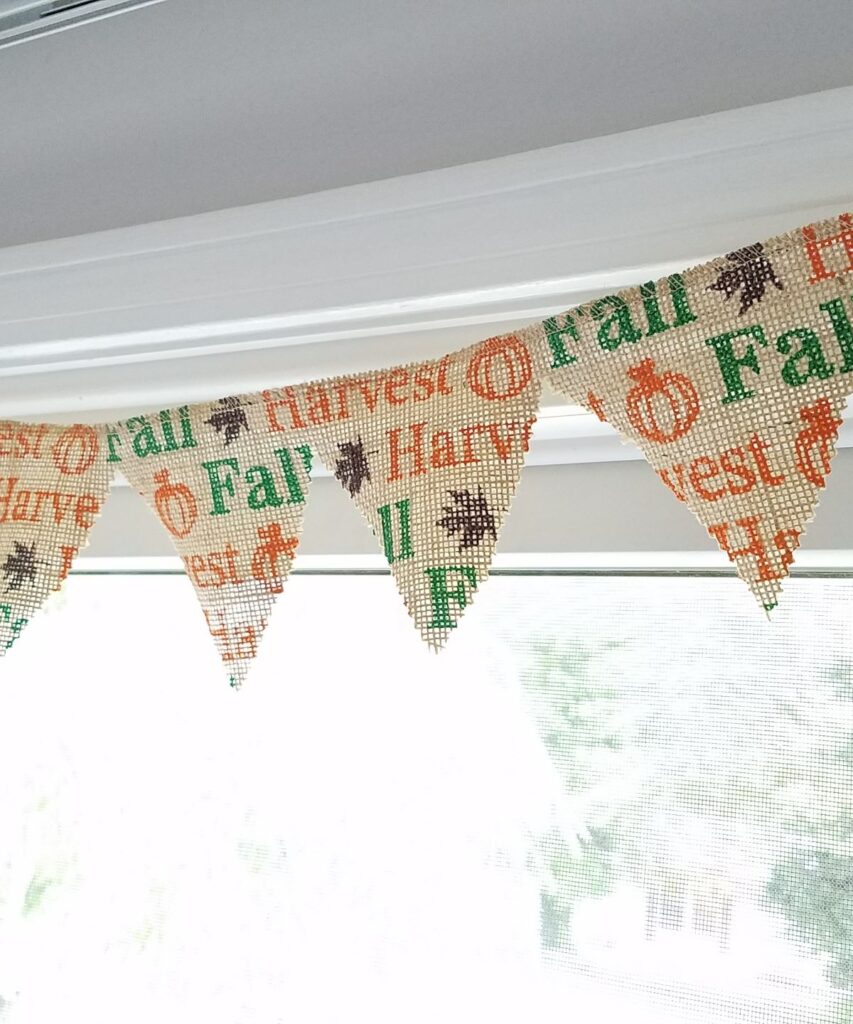 5. I hung it over the windows in my living room, above my couch.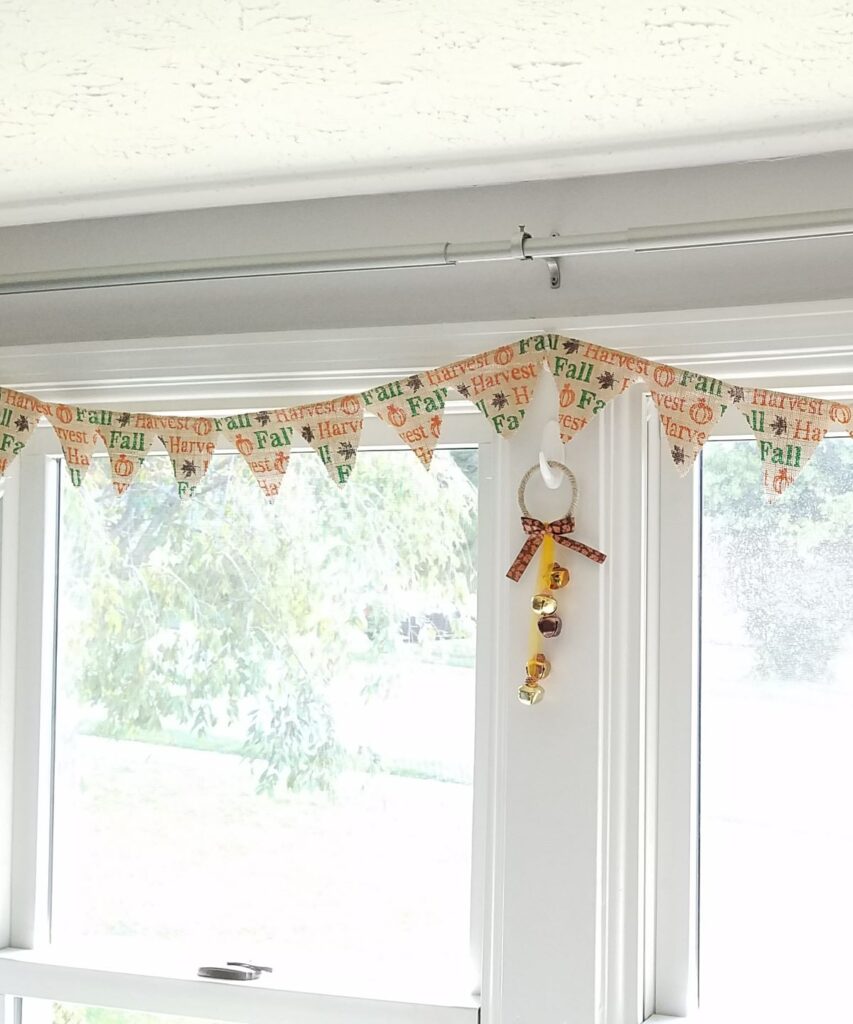 6. I hope you enjoyed seeing how I made this fall burlap banner, and that it inspired you!