Fourteen Month Century Farms Update
This post contains links to affiliate websites, such as Amazon, and we receive an affiliate commission for any purchases made by you using these links. We appreciate your support!
Ahhh. That is me breathing a sigh of relief because I finally feel like I can relax a little! We have our fourth ceiling in (the kitchen) and we promised ourselves a month off. So while we can hardly sit around and do nothing, it does feel relaxing to not have any huge projects pressing in around us.
This is a watercolor my daughter painted for me. I love it! (and her)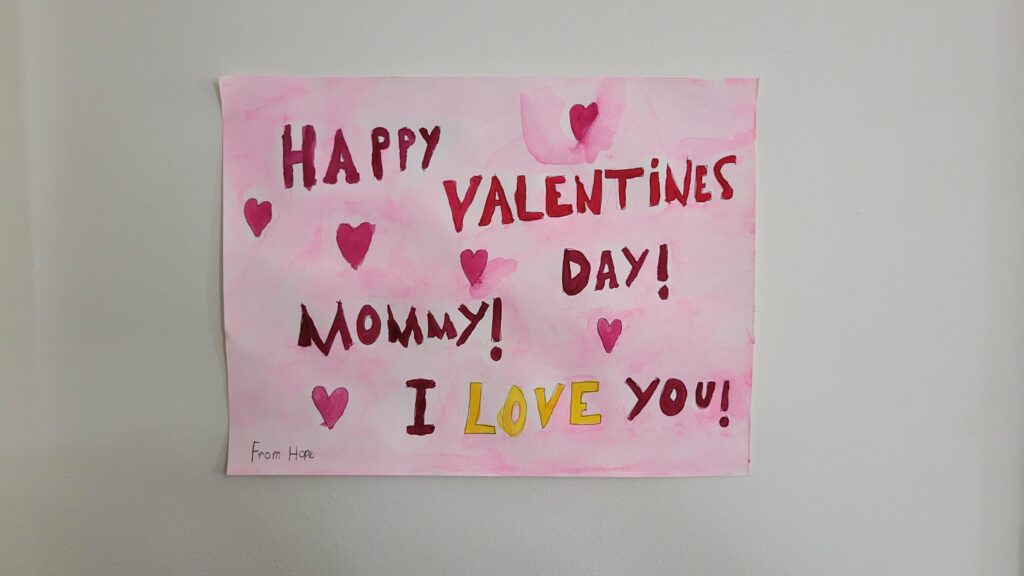 [sc name="This Post May Contain Affiliate Links"]
I enjoyed decorating the kitchen a little using some hearts I made awhile back.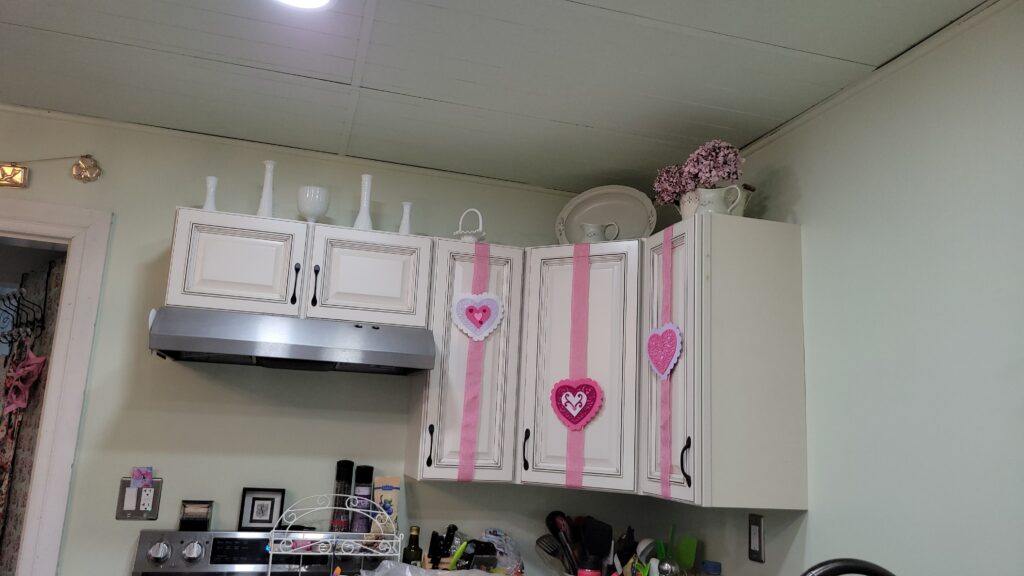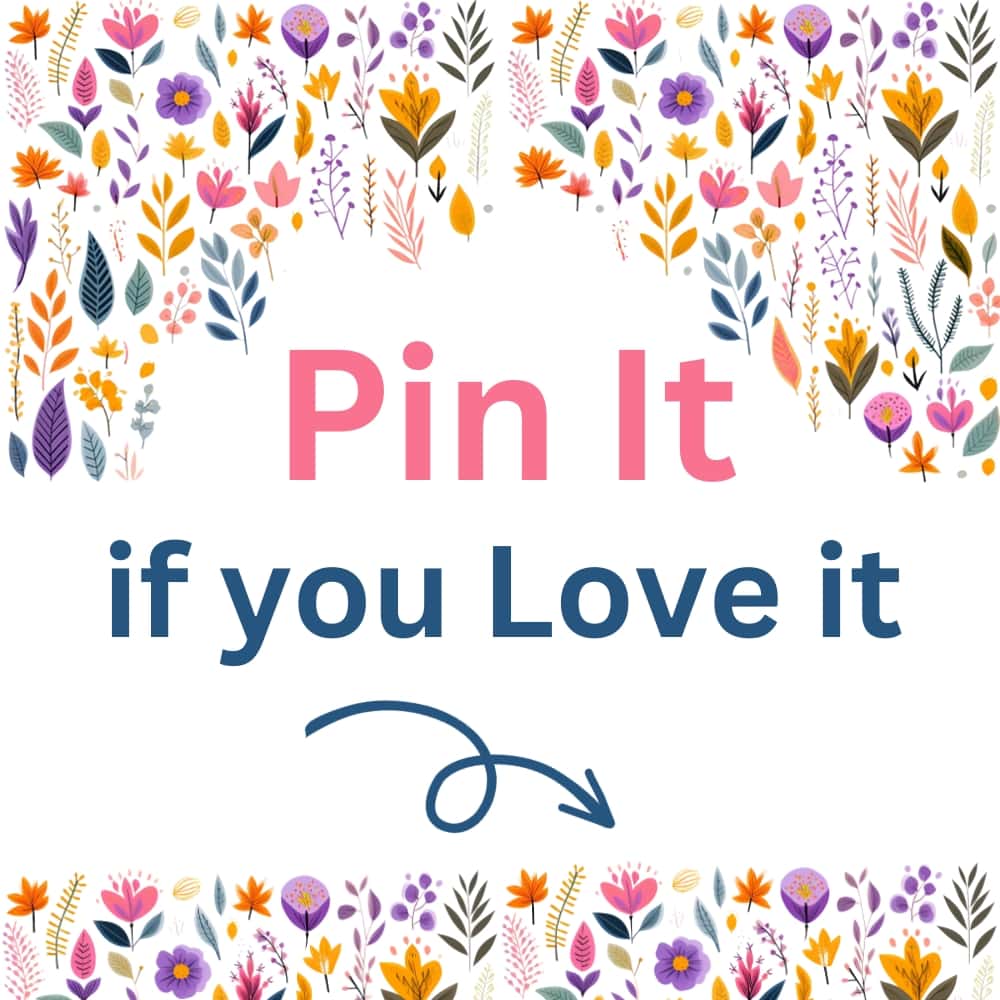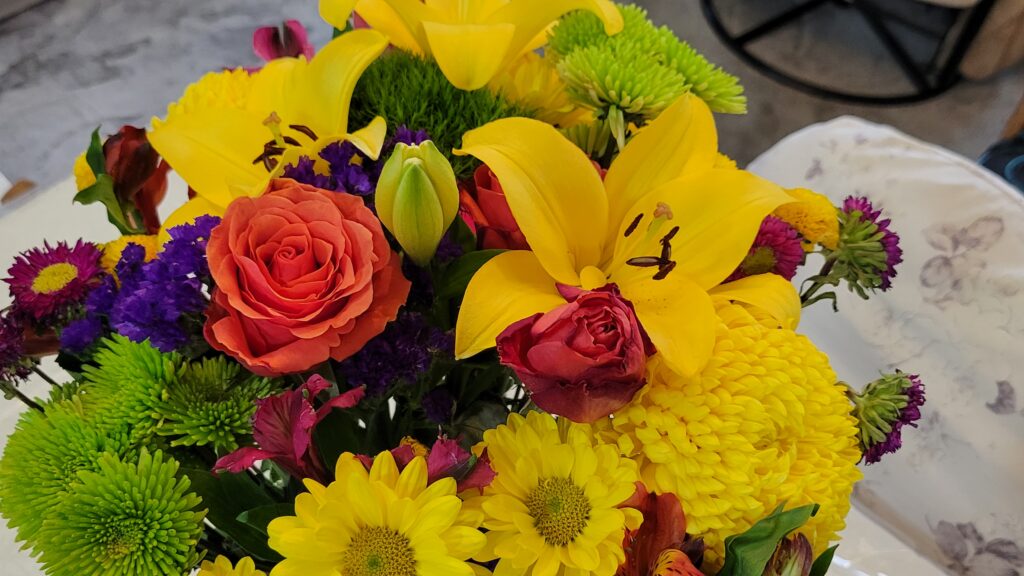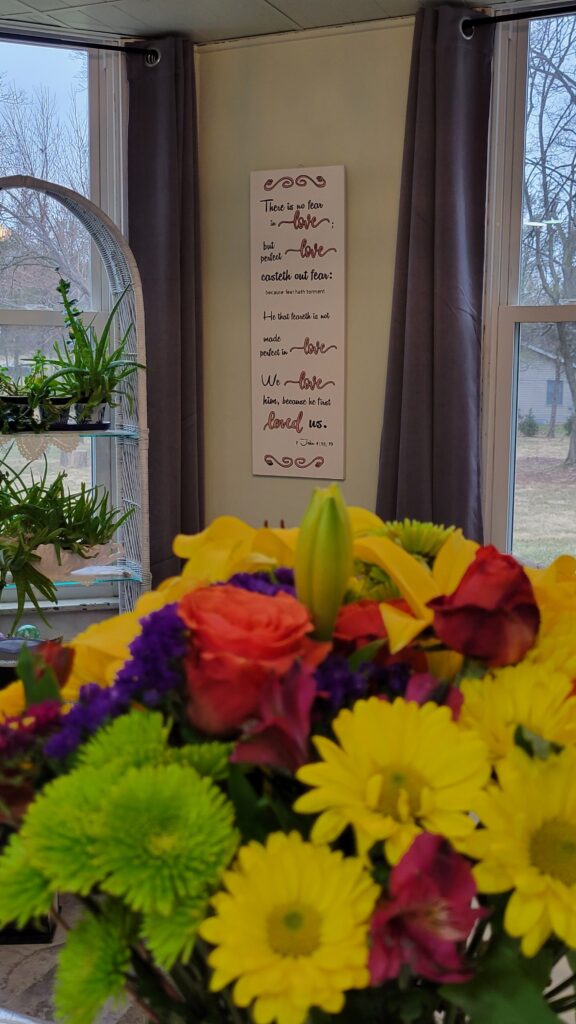 Now that we have such a habit of working on things constantly, it's out of normalcy to just stop cold turkey! So I've had some time to clean and organize a bit. And I plan to do some more of that!
We've had some nice weather and I've already enjoyed having the luxury to spend some time outside in the flower beds. I dug up some small trees that had seeded themselves where they didn't belong– trees that bothered me last year but that I had no time nor energy to tackle.
I'm really hoping that soon we can work on the walkway from the mailbox to the front steps, and around the front of the house. There's a big tree that needs cut down (it's half dead) before I can really do much in the triangle part in front of our wrap around porch. And I also don't want to do too much flower bed work there until we replace the wooden posts and rails with PVC. So I'm not really sure when we will get to that….. but I hope it will be early this spring and summer!
So— one year ago we were 2 months into our renovating– and you really need to watch that video to appreciate how much difference one year has made!
You also need to look back at this written post– Two Months at Century Farms for the full impact. I had forgotten about my cracked rib! And that my daughter didn't have her Lyme's diagnosis yet….
Other than finishing the kitchen ceiling, this month's big project was painting this Hall Bench for our bathroom.
And I also had some fun writing some poems!!
Another fun thing I did this month was attend a virtual CraftFest where I learned some new Cricut skills. I still need to make some of those crafts… Anyway, this one is a simple wall art canvas that I made a couple of months ago for the kitchen.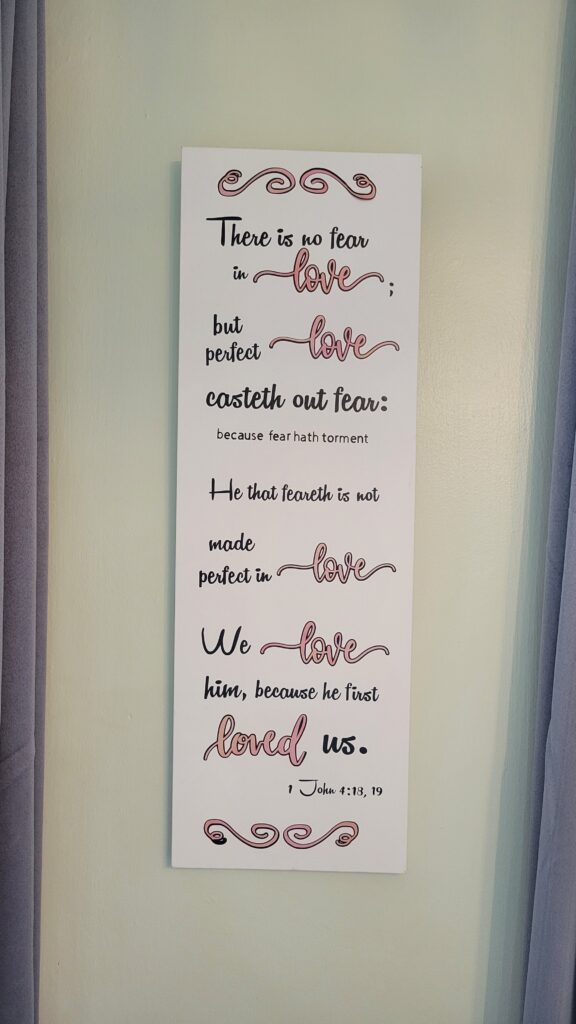 Well I guess I've held you in suspense long enough. Here is our 14 month update!