Wouldn't you like to know why my name is Liberty?
I thought this would be a fun Why post. My Why posts are on heavy topics, and this Why subject can also turn into a complicated discussion.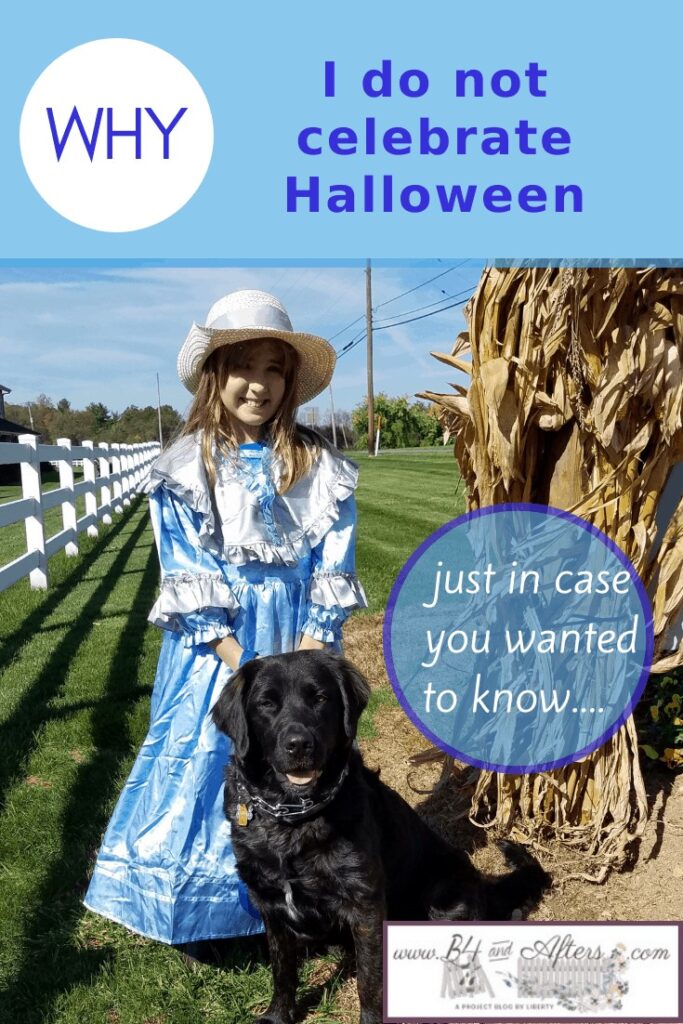 (*This post may contain affiliate links. By purchasing anything from these links, I may receive a small commission at no extra cost to you. More information is available on my
Disclosure
page.)
Do you know anyone else named Liberty? I did not meet anyone else with the same name as me until I was grown, married, and had two children.
Growing up with a unique name was something I enjoyed. I liked being different than everyone else. My middle name is longer than my first name, and no, it is not Bell. Perhaps knowing that I had a unique name helped to shape some of my personality. I felt special, not just odd or different. Whenever I introduced myself or was introduced, people always would blink twice and comment on my name.
Then I grew up, and at some restaurants where they ask for your name so they can call it when your order is ready?….. well, now I like giving my son's name. It only has four letters and is faster for the cashier to spell. It is a normal name. Perhaps they think it is my last name, and that is fine with me.
I visited Gettysburg, Pennsylvania, and picked up a free booklet. It had a story about a person named Liberty who lived at the time of the Civil War. I saved it.
I have met a couple people online with my name, and once I met someone in an elevator with my name.
And I've heard of several people who have named their dog Liberty….
Two Reasons
I have heard 2 different stories about my name. Maybe it is because my parents each had their own reason?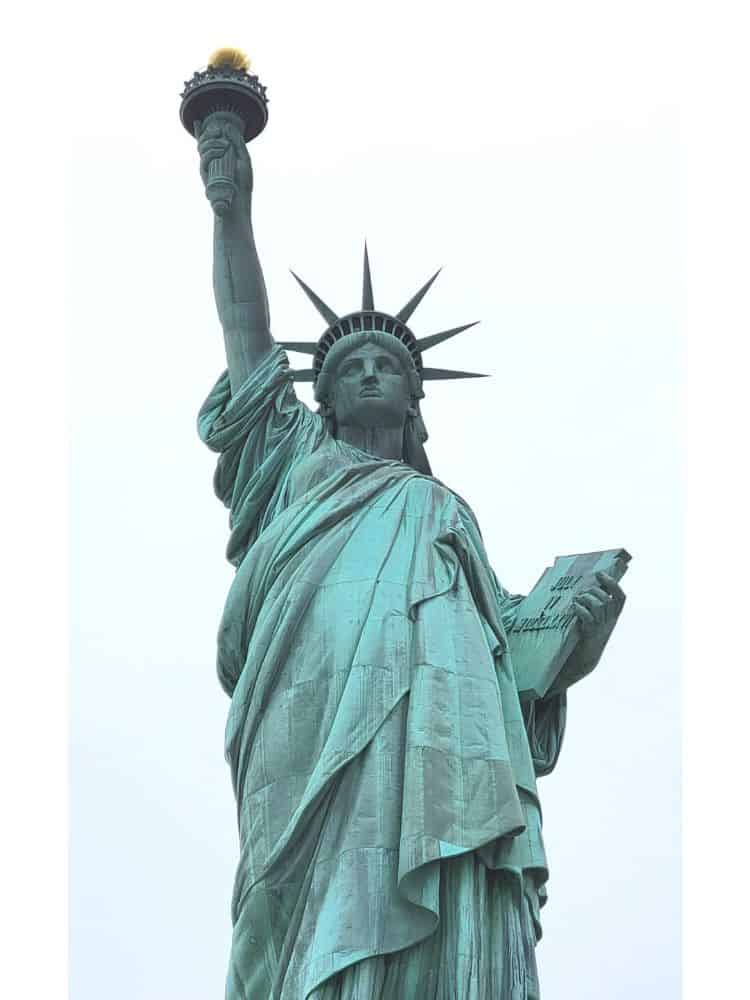 There is a song "The Statue of Liberty." The first verse talks about the Statue of Liberty and how it represents our freedom. The second verse talks about the Cross that Jesus died on, and how it represents our soul's freedom from sin.
So for a lot of my childhood I thought my name was from that song. Perhaps my parents just liked the song as well, not really naming me from it.
Speaking of the Statue of Liberty
I finally got to visit "my" statue in the fall of 2021. Shortly thereafter we bought Century Farms, so I've been awfully busy and never shared my pictures with you!
I enjoyed visiting the Statue of Liberty so very much!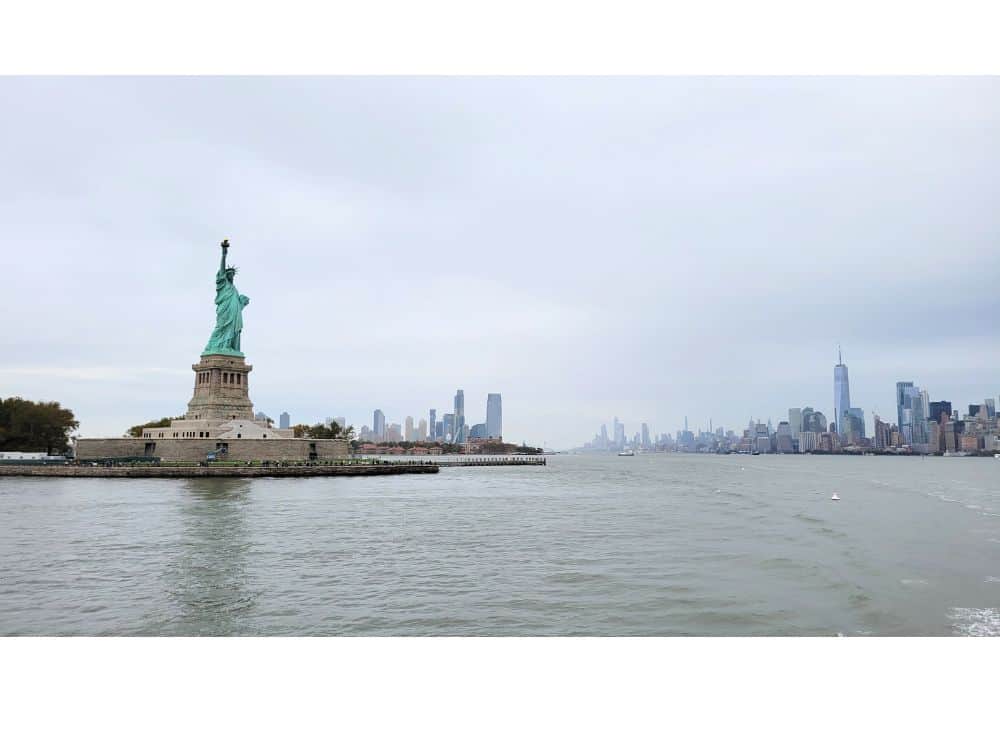 I will share only a few pictures with you. Can you tell I was thrilled?!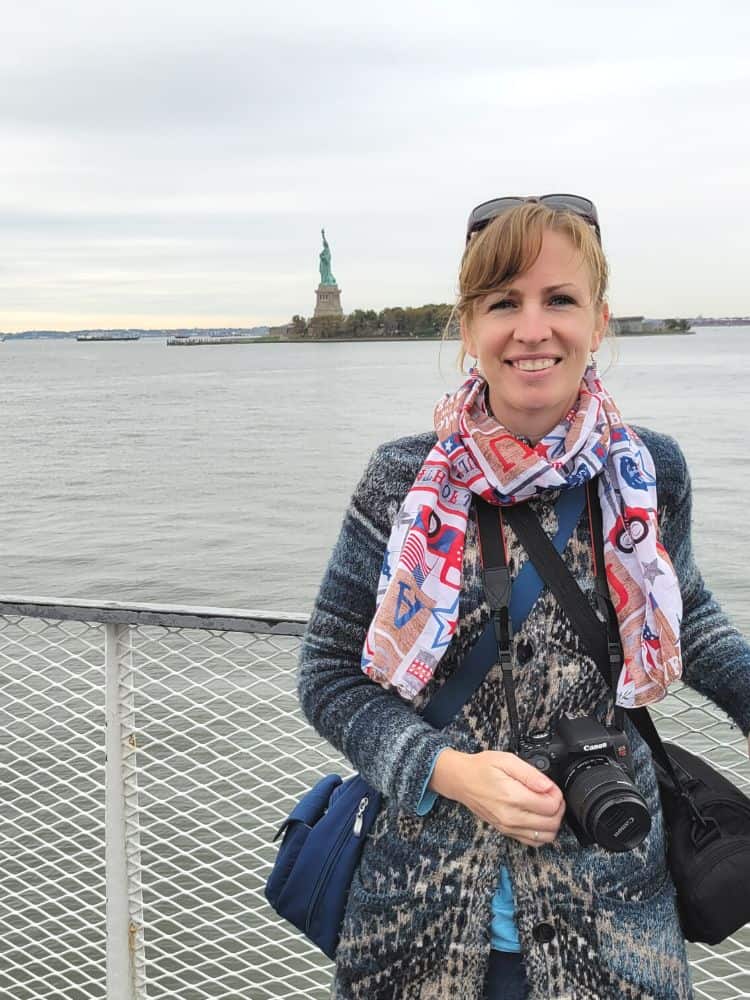 Sadly, the Crown wasn't open when we went– but after Covid having closed everything I was just glad to be able to go. This is looking up at the stairs from the pedestal level.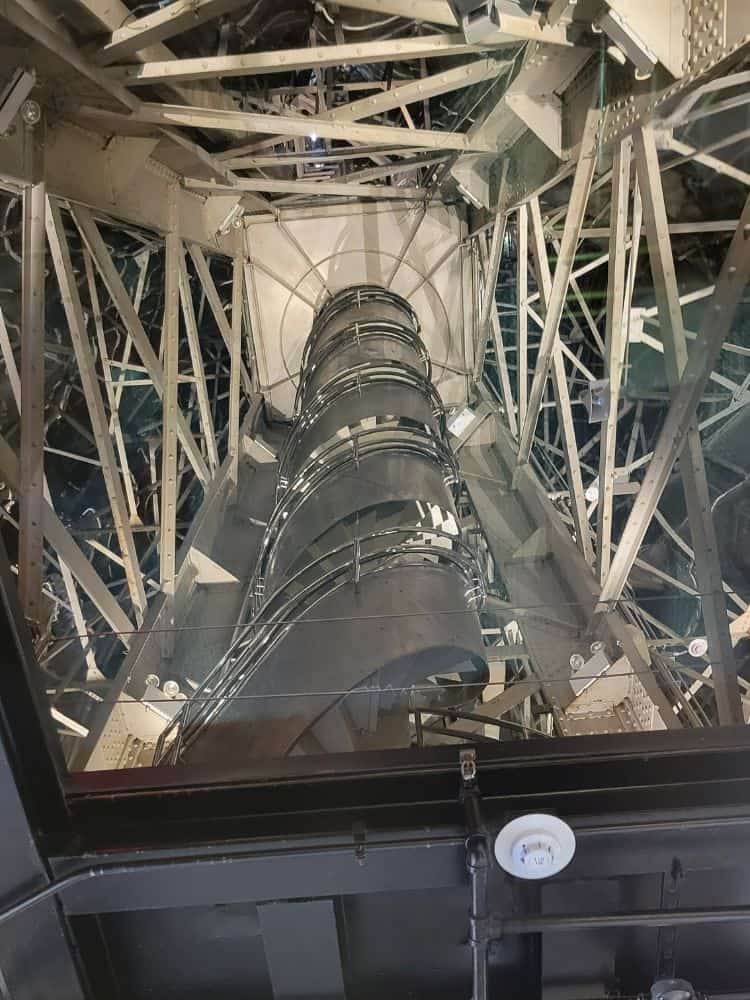 Here is the original torch, with the Statue of Liberty in the background.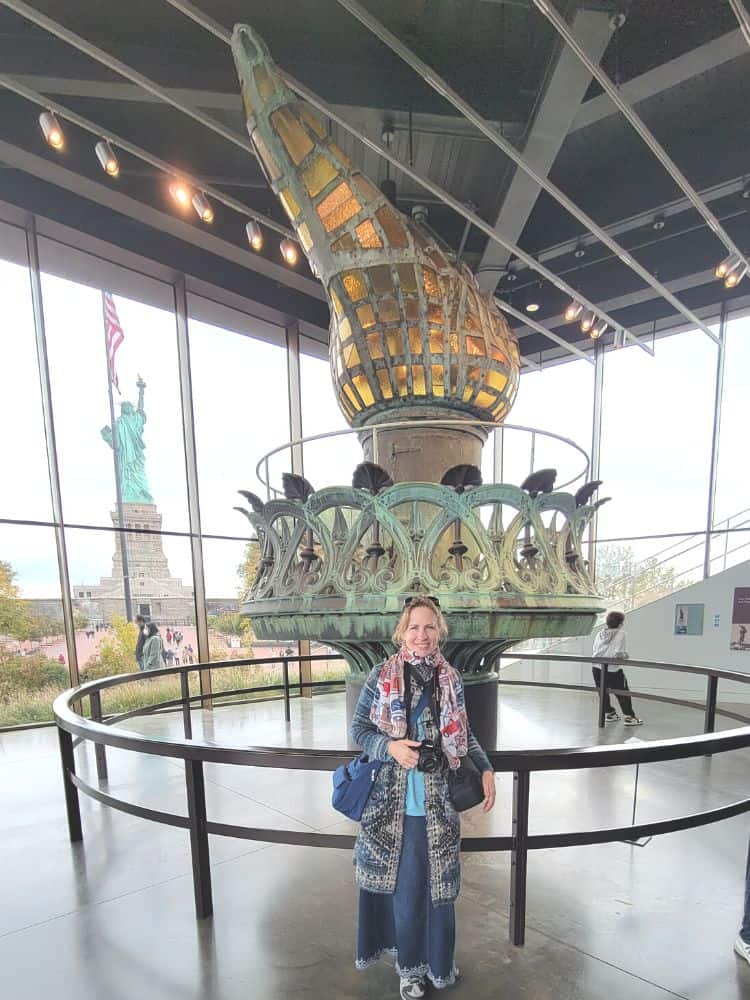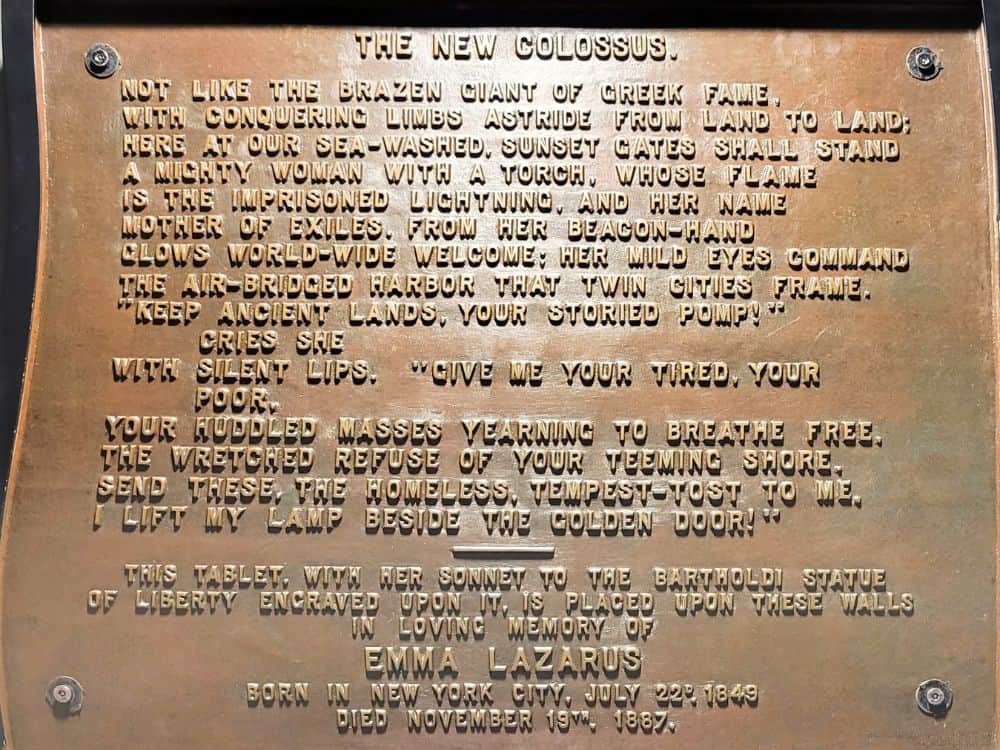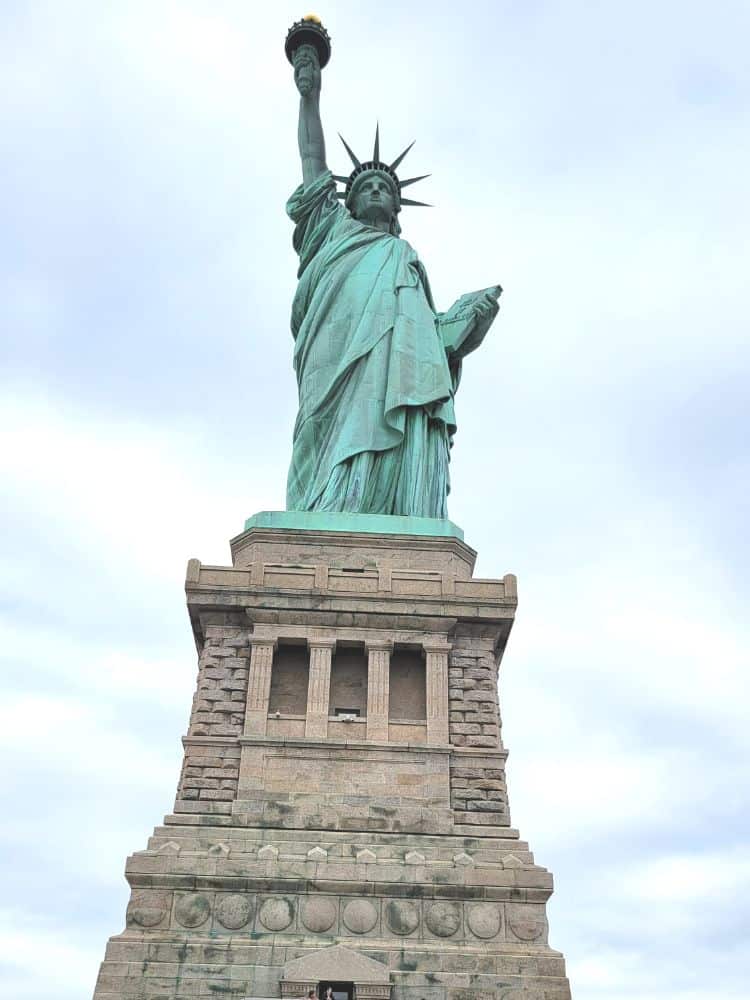 I wasn't sure if I would be disappointed about how big or how small she might be…. but turns out– she was plenty big enough!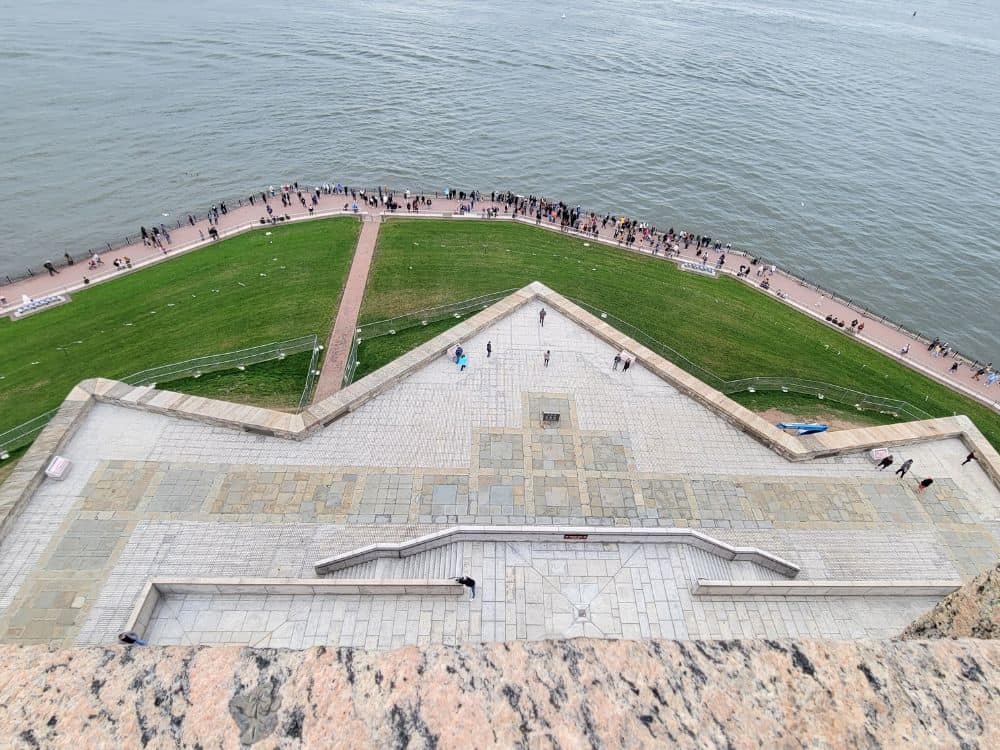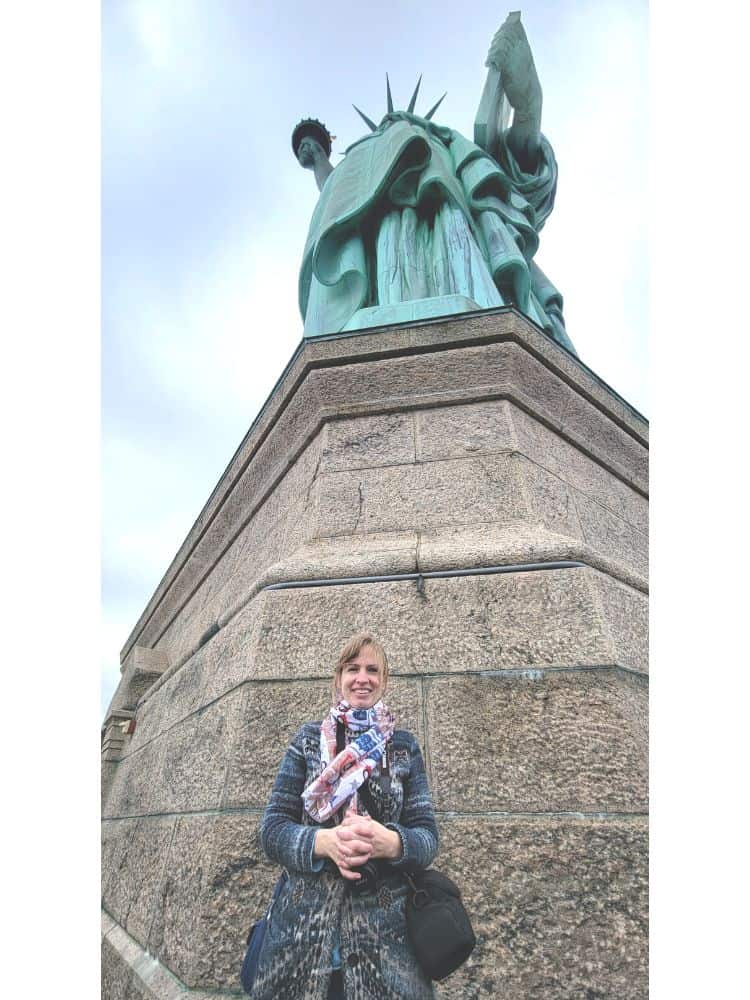 These cute kids have gotten a big bigger since we were there….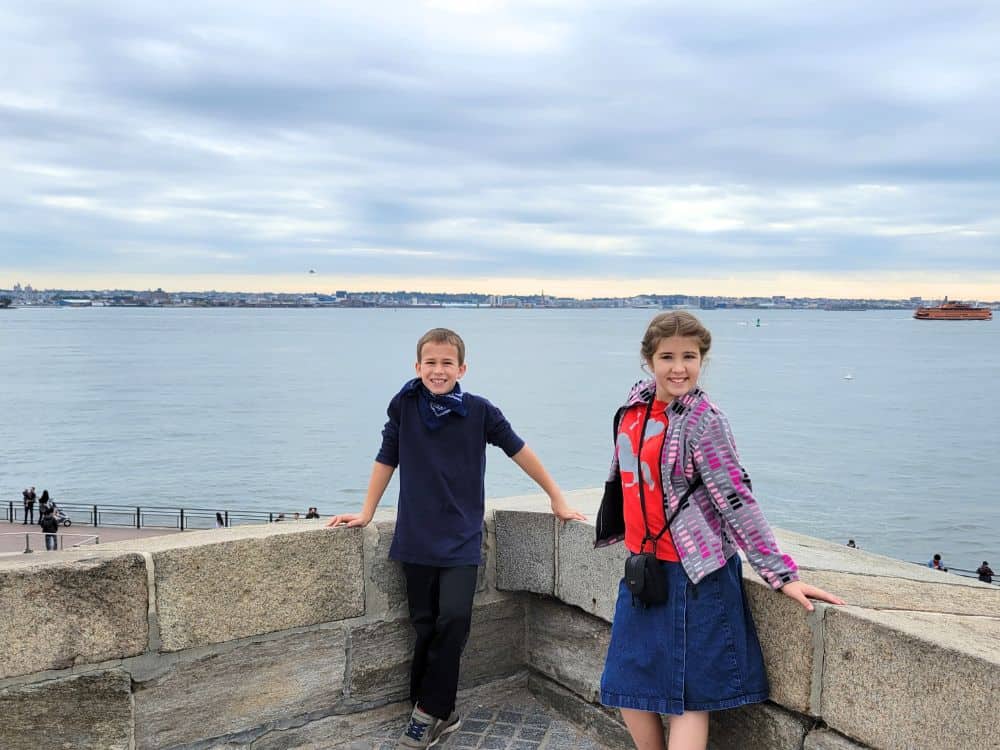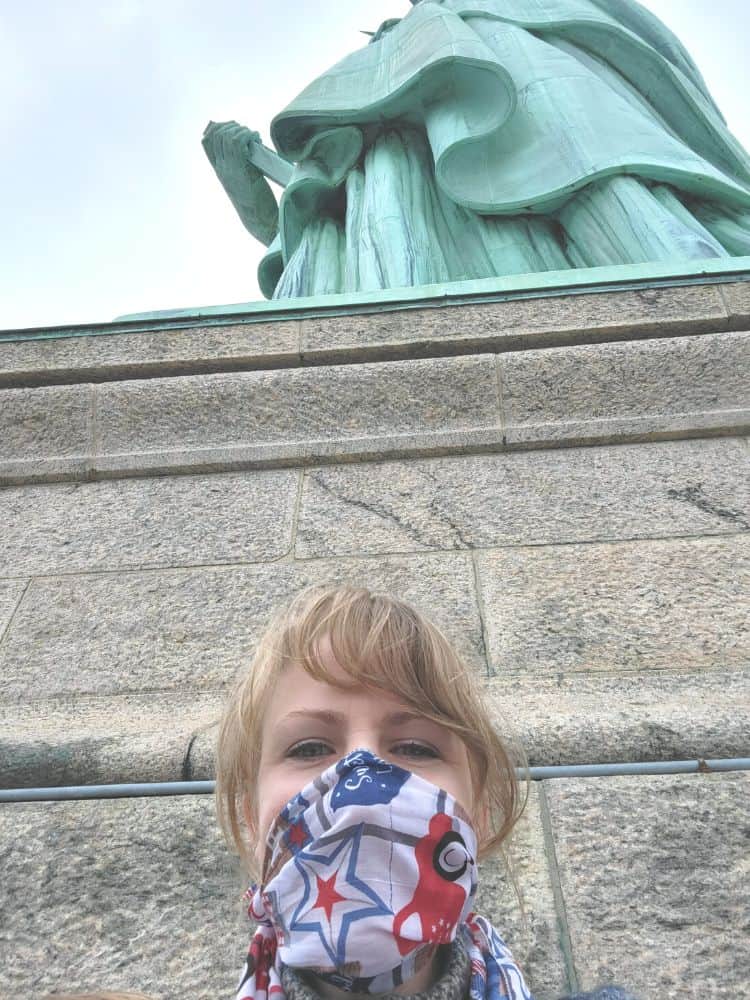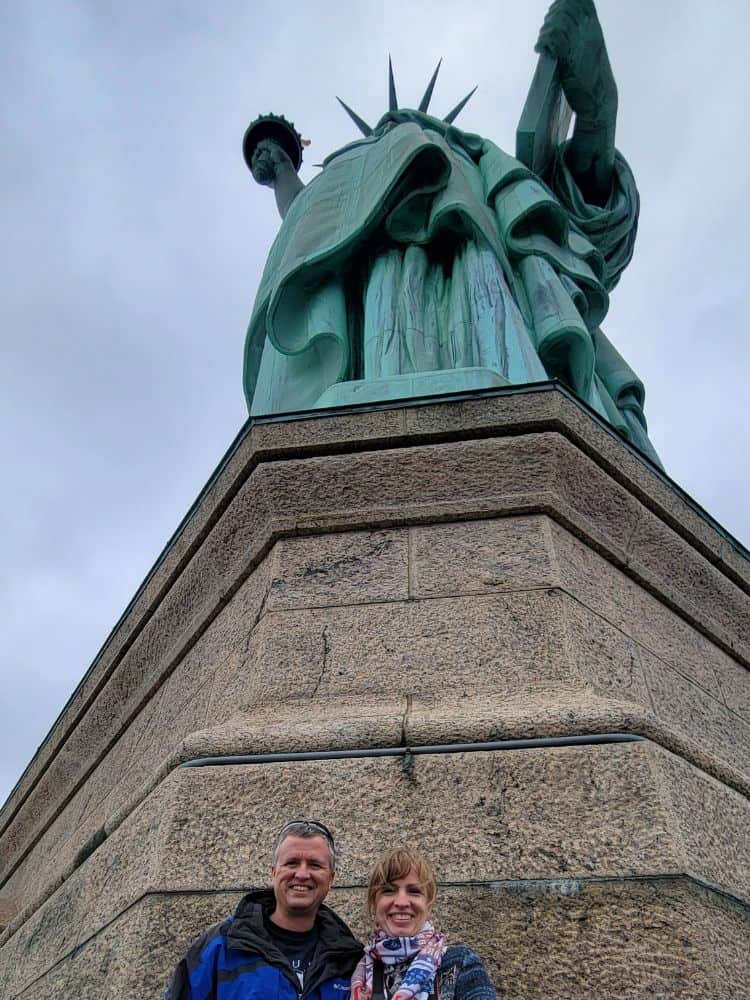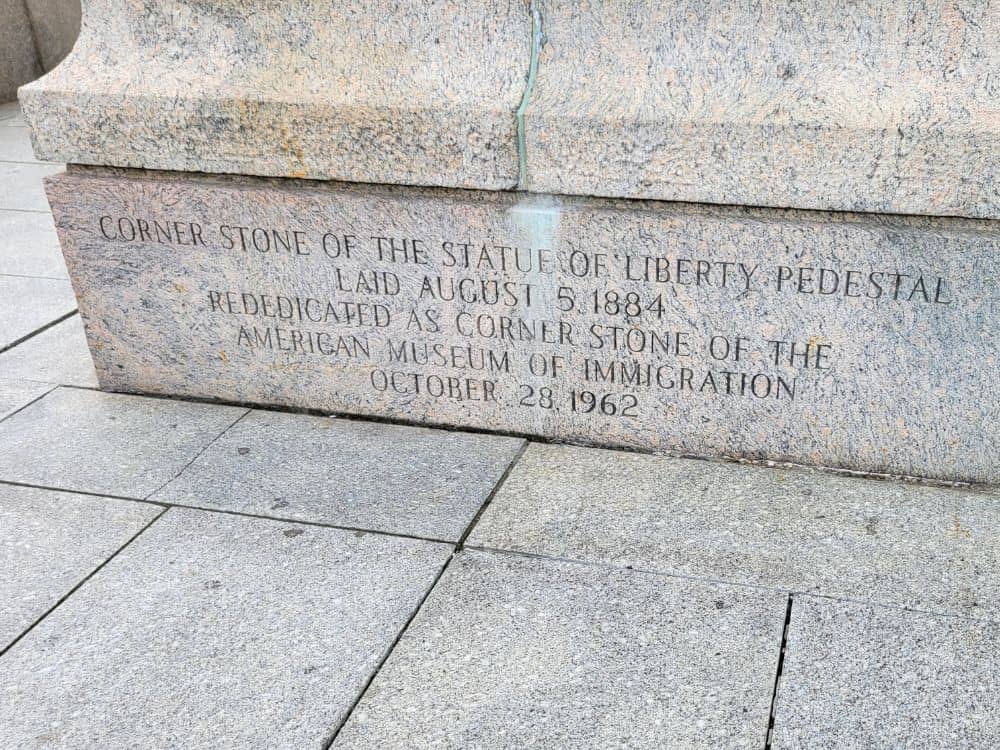 When I saw this in the museum, I loved it. Liberty is a beloved friend. I felt like it was describing me! — at least I hope I am a good friend to many.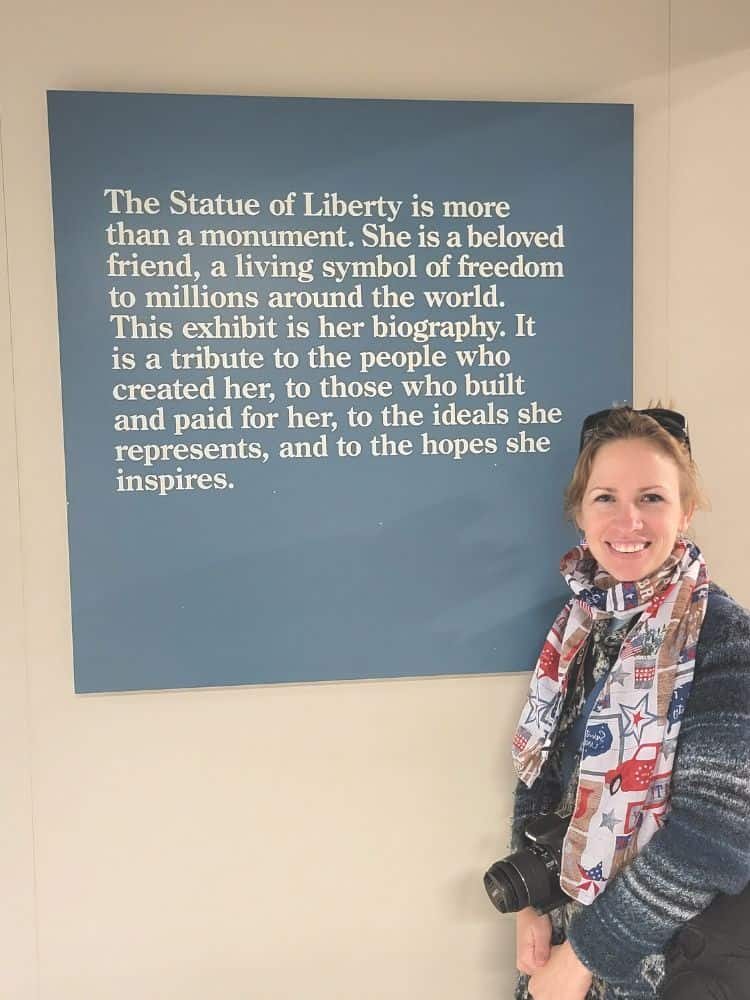 Ok, back to how I got my name….
The second story of where my name came from is from the Bible verse II Corinthians 3:17 which says, "Now the Lord is that spirit, and where the spirit of the Lord is, there is liberty." And here I am! : ) The verse is talking about how the children of Israel were in bondage to the law, but that Jesus brought true spiritual freedom.
It was a big concept for the Jewish people to grasp, and much of the New Testament is spent explaining how the law (the Old Testament/ bondage) and the spirit (the New Testament/ freedom) work together. Several places the point is made that in old and new times, "the just shall live by faith." So grace by faith has always been available, but it wasn't as obvious because the people thought that by obeying the law they could earn eternal life. Actually, the law was to show the people that they could NOT earn eternal life, and Jesus came to pay the penalty of sin so that we can accept his free gift by faith.
When combined with my middle name, my full name is a big mouthful. There were people who thought it was too much for a tiny baby. But babies grow up… and I LOVE my name! I love my full name. (My middle name is after one of my grandmothers, so for security purposes I won't mention it here.)
Over the years, just a very few people have shortened it to "Lib" or "Libbie/ Libby." I've never felt the need to have a nickname, and am perfectly content using my full name. It does give me a chuckle though, when people feel the liberty to shorten my name, when I never use it myself.
A funny thing you might like to know, is that people often mistakenly forget my name and call me Charity! I think that's hilarious! And I had a college professor who continuously mistakenly called me Trinity, even though he was aware of my name in a very small college class.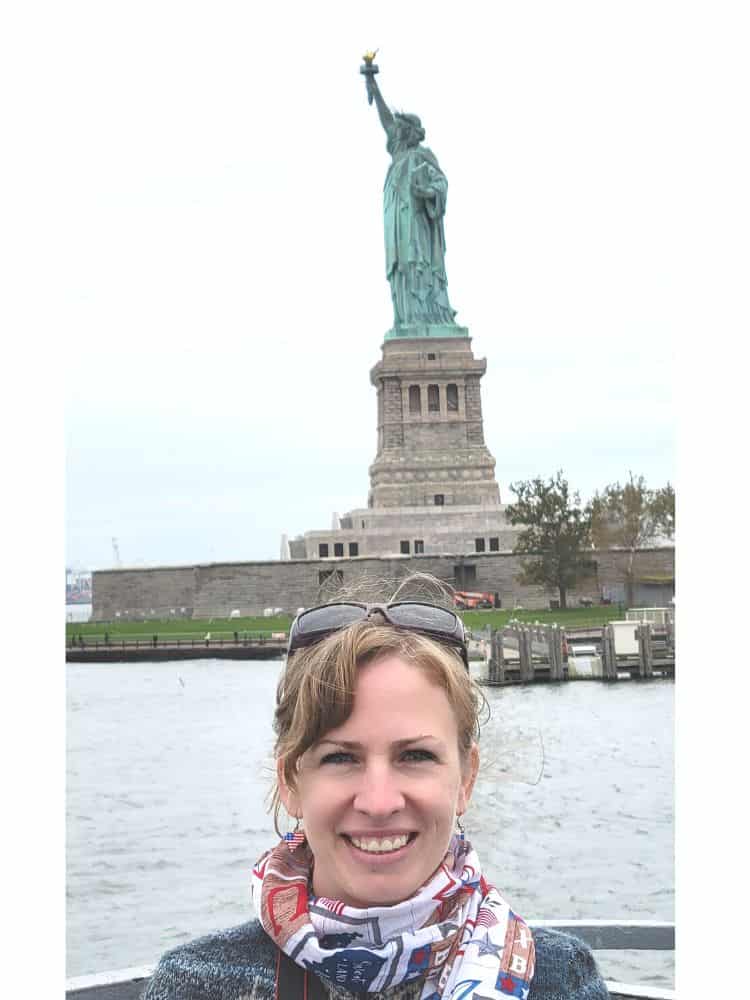 P.S. While some people think that maybe I was born on the fourth of July, my birthday is actually in August. However– my wedding anniversary is July 4th! That was not my idea– that was David's.
Do you have a special story about your name?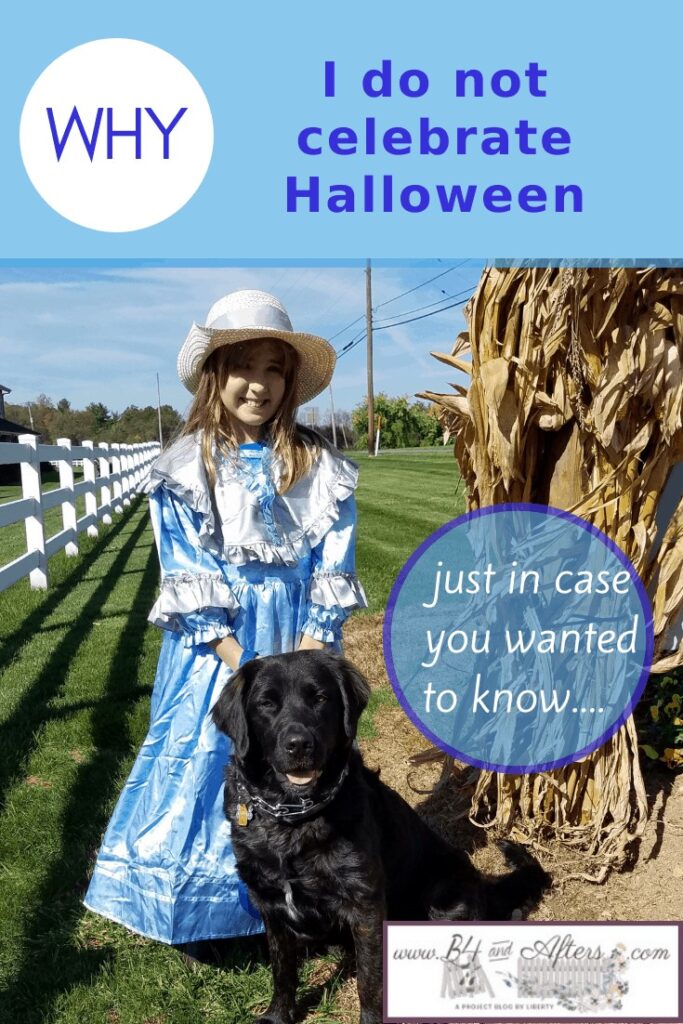 More Patriotic Ideas