How to Get a Professional Smooth Paint Finish
*This post may contain affiliate links to websites such as Amazon. By purchasing anything from these links, I may receive a small commission at no extra cost to you. More information is available on my Disclosure page. I appreciate your support!
(and what NOT to do!)
Today I want to show you how I got a Professional Smooth Paint Finish using Black Dog Salvage Furniture Paint—and what NOT to do. ***Be sure to use my code B420 to get 20% off!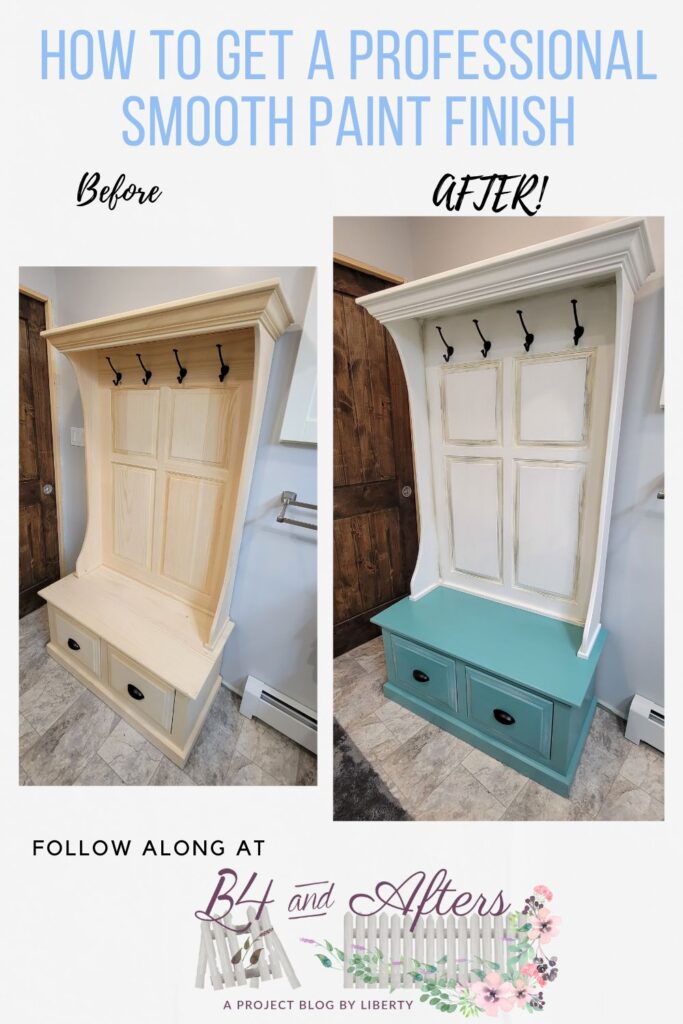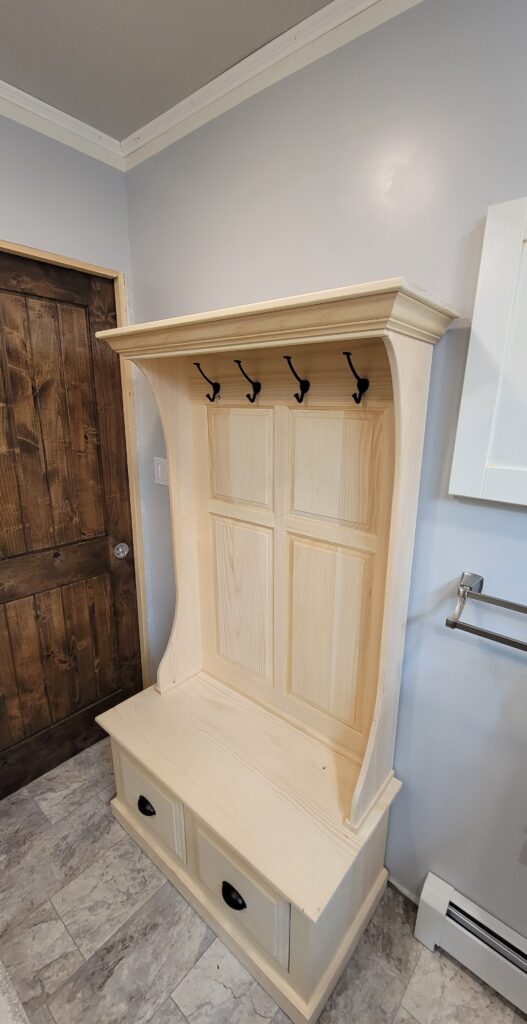 You can read all about it, or you can watch the videos. I made a Short Version for those of you who just want to know the basics, and a Long Version for those who want to see every detail.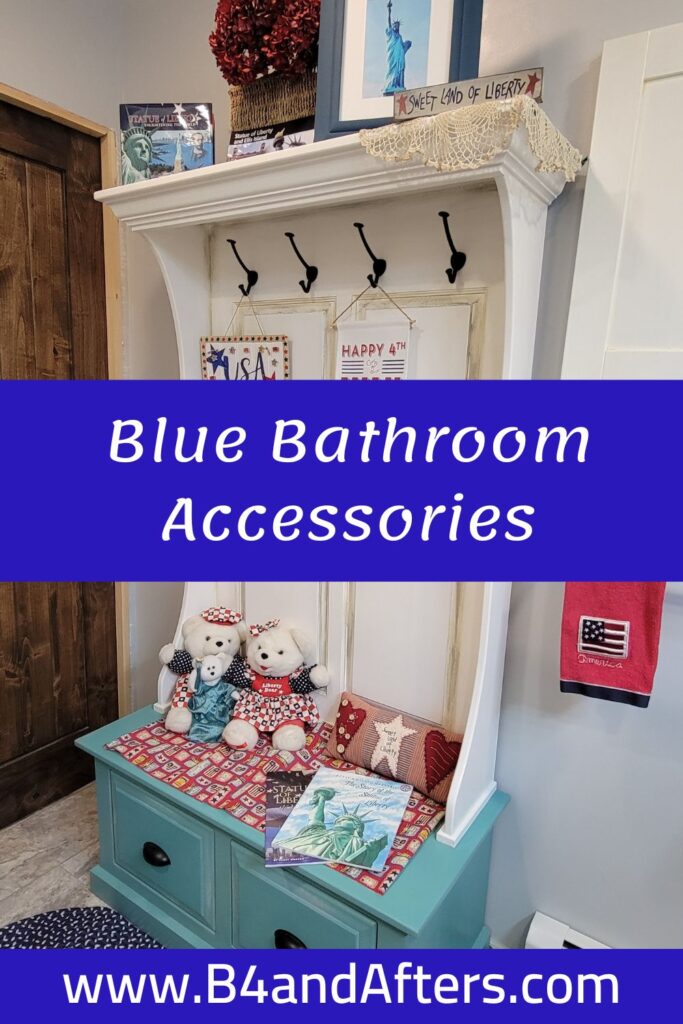 Clean
I started with an unfinished piece that I got from a nearby Amish store. They do ship all over the US, so if you just have to have one, let me know!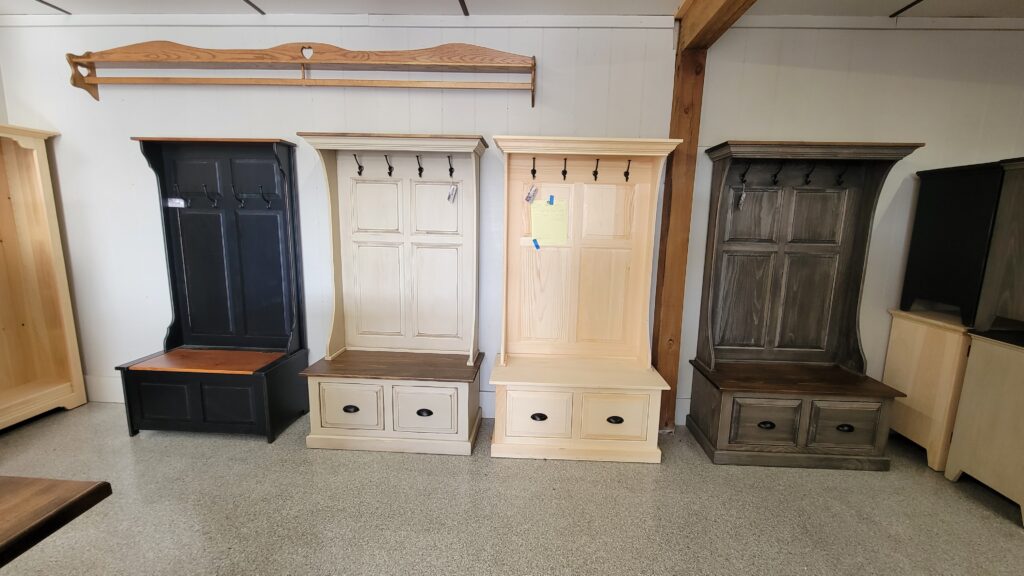 If you're starting with furniture that has already been painted, all you need to do is clean it really well using TSP. You may need to use caulk to fill in any gaps in the trim or where the edges meet. (I did, on my new piece!)
Seal
You may also need to use a sealer if there are knots or unsealed stain marks. I had to do that, too.
Paint Two Coats
I'm painting this hall bench to use in my bathroom.
So first I painted Clean Canvas white on the top and let it dry. I switched to a sturdy Zibra brush and loved how it worked with the paint.
I used my angled sponge pad to sand the rough spots among the trim.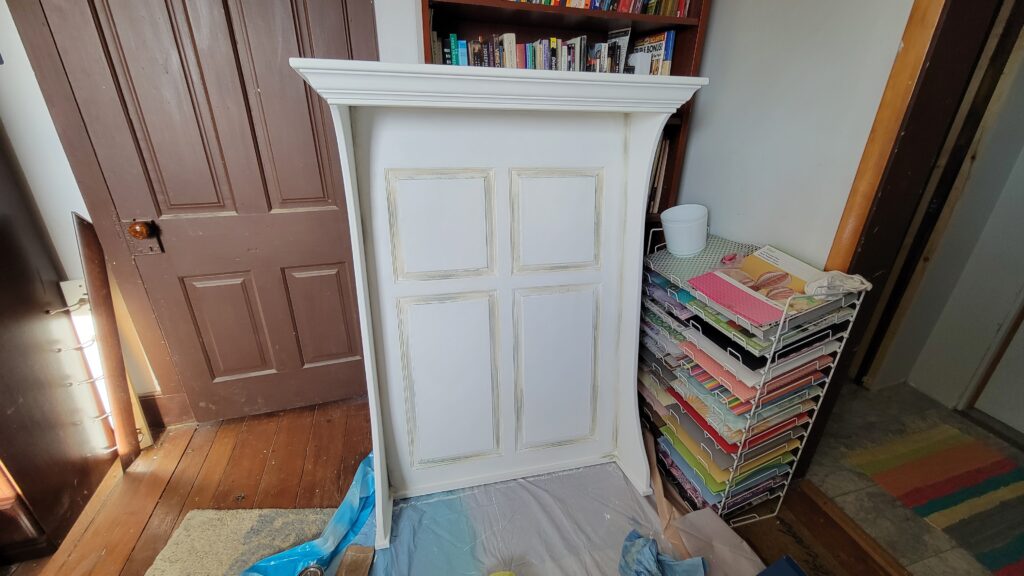 Paint Accent Colors
Then I used a khaki color to add dimension to the inset design. I used a damp towel to blend it and wipe off what I didn't want. Then I decided to use a gray color too. I wiped that off as well.
Then I repainted white with a roller over the flat spots.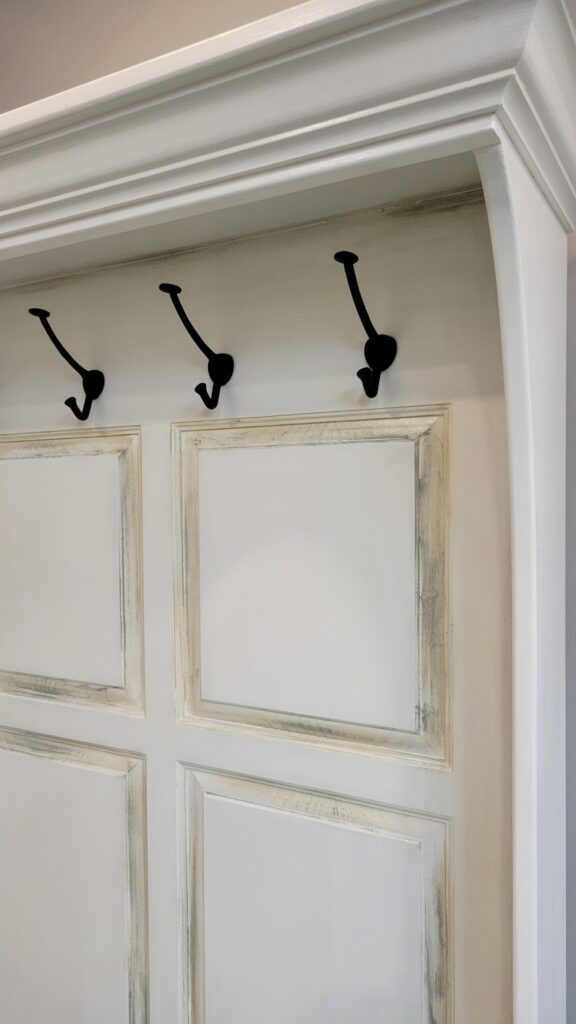 Brush on Two Topcoats
I clear coated it twice with Show Dog topcoat so that it would stay bright white.
Repeat!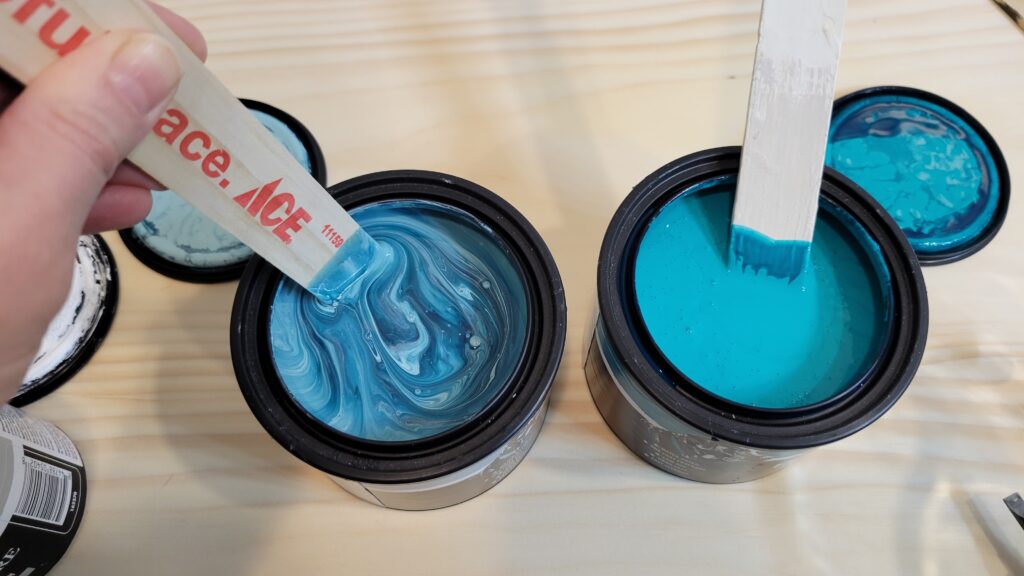 For the bottom, I mixed my own color using 3 colors, ending up with a muted aqua green. Black Dog Salvage has lots of paint recipes, and if you don't see the color you want, be sure to ask them for help and they will be glad to help you just like they helped me. You can get very close to the color I used, by using Roanoke Rain.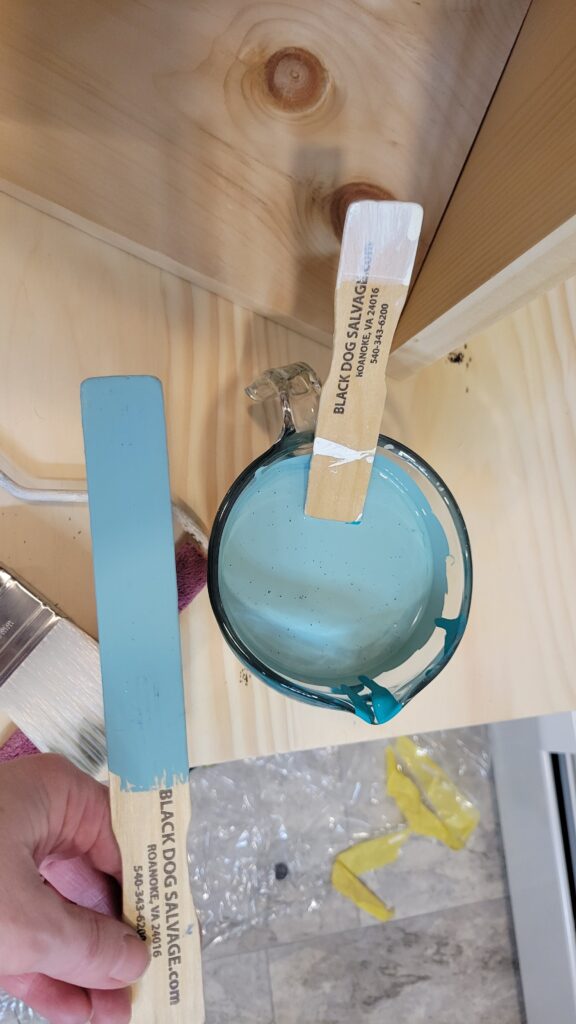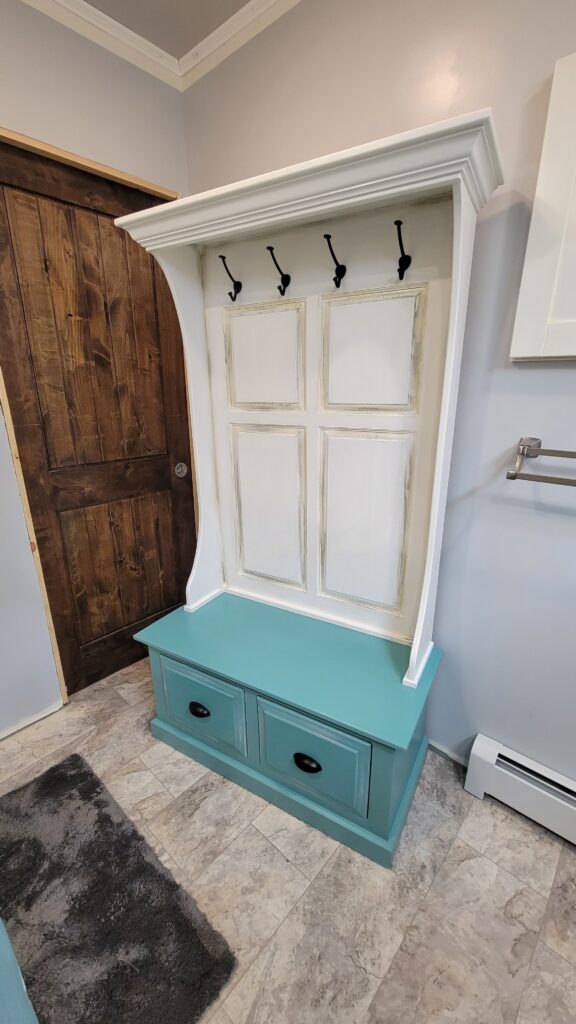 Did you Know?
We bought a Fixer Upper Farmhouse!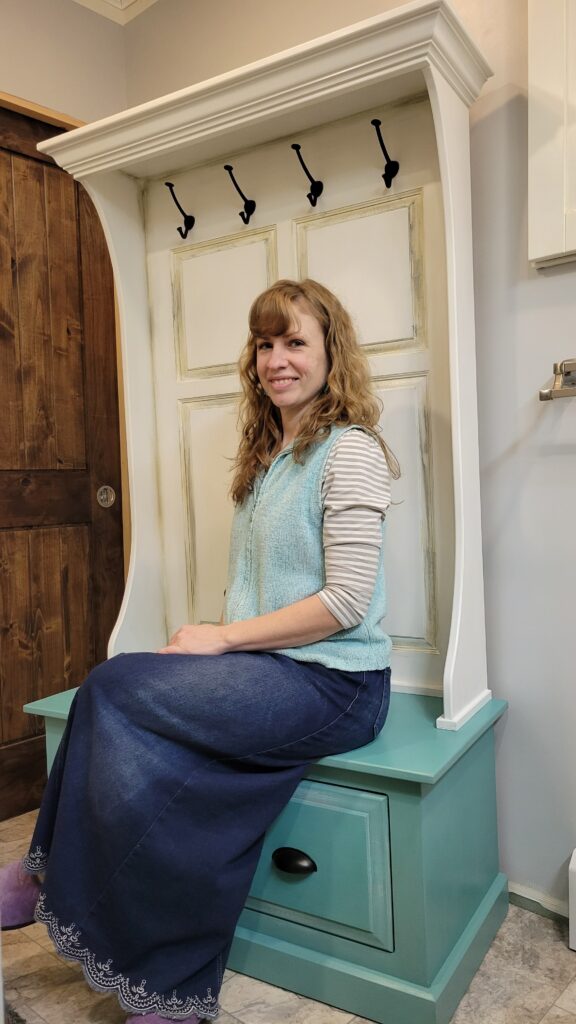 What NOT to do!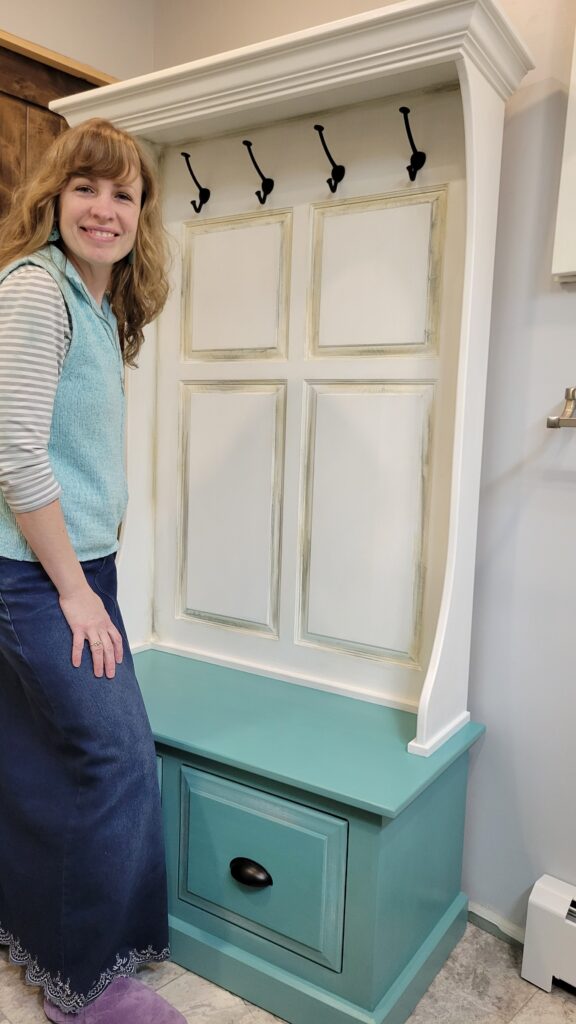 I thought I would reuse a paint can, but sadly there were dried bits of paint that came off and I didn't realize it until I sanded my bench. So do NOT reuse an old can that has any specks at all in it—or on the lid!! Use a completely clean container to store the new color that you mix!
How to get that Smooth Finish
It really does matter which products you use. I absolutely love the professional smooth finish that Black Dog Salvage topcoats give—they are just amazing.
So coat your furniture twice, and add any accent color that you want to. Then I used 2 coats of Guard Dog topcoat to seal in the paint since it is more durable. I sanded it just a bit. What a nice smooth satin finish! Let me know if you try it!! And be sure to use the coupon code B420 if you do!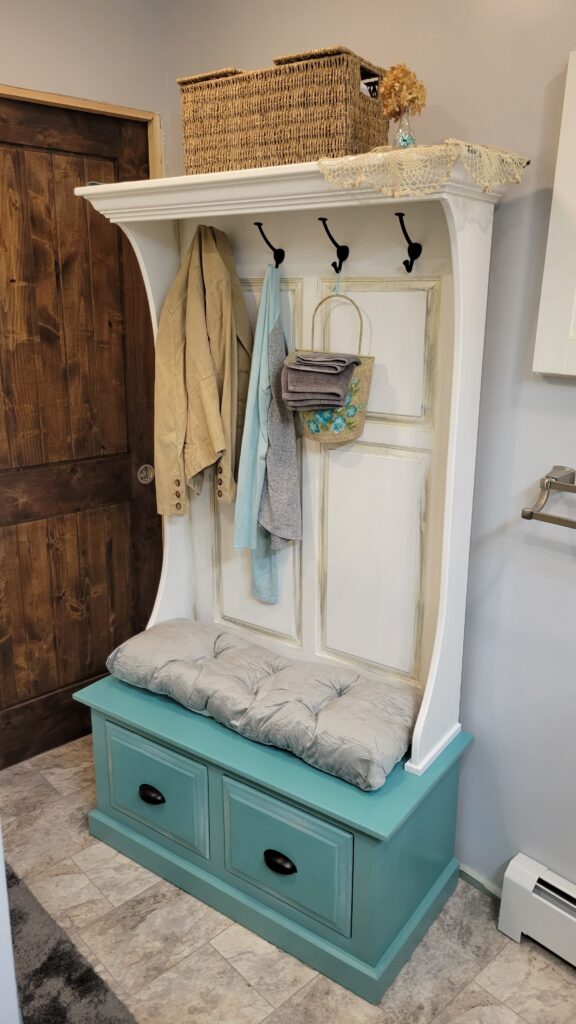 Supplies