Popsicles
This post contains links to affiliate websites, such as Amazon, and we receive an affiliate commission for any purchases made by you using these links. We appreciate your support!
(*I've updated this post with new popsicles and a TIP towards the end.)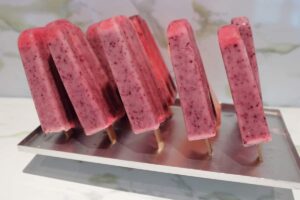 My friend made these Pineapple Coconut smoothies when I was at her house. They were quick and easy, and the children liked them. I decided to make it, and to freeze it into popsicles!
Before

(*This post may contain affiliate links. By purchasing anything from these links, I may receive a small commission at no cost to you. More information is available on my Disclosure page.)
I started by blending the ingredients in my NutriBullet. I love how smoothly it blends everything.
To make these frozen treats, you will need popsicle molds. I have older Tupperware molds, and Ikea molds. My new favorite is this ten-at-at-time mold that I recently acquired at a yard sale for 50 cents. For this mold you also need additional craft sticks for popsicle sticks.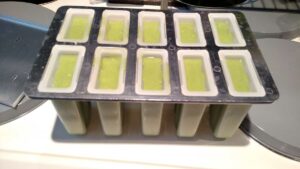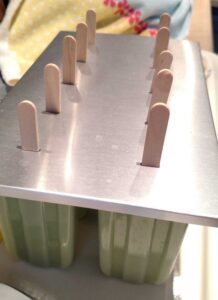 I like these molds because of their size. They are larger than my other ones. They are also easier to steady in my freezer because of their sturdiness. To get them out, just run warm water over them.
AFTER!!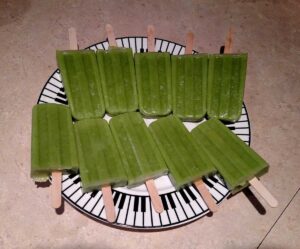 If you are not serving all ten at a party or something, then just put them into individual snack size ziplock bags. Or you can also throw them all into one large bag.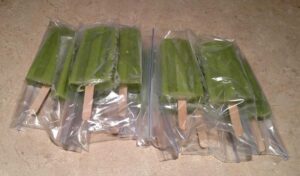 I have also made an orange version– using carrots, clementines, and orange gatorade powder (mixed with water).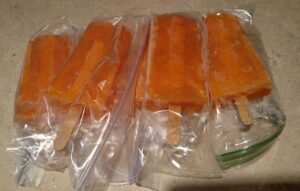 I like making popsicles with whatever ingredients that I have on hand. Sometimes it is a great way to use a leftover fruit or vegetable that needs used before it goes bad.
We have had a very hot summer. Popsicles can get expensive, especially if you are trying to purchase the healthier ones. My kids do not like to drink juice, so incorporating fruits (and vegetables) into their popsicles is one of my favorite ways to get the healthy foods into their bodies, and hydrate them at the same time!
I've made more variations and wanted to show them to you….These are blue Gatorade ones (with one orange because I ran out of blue). These are upside down for a reason.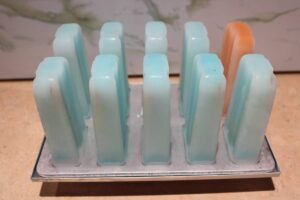 I used to have a hard time getting the lid off of the popsicles, if any of the sticks were frozen crookedly. But I realized that if I turned them upside down, and pulled the bottom part (now the top part) off, that then it was a lot easier. And it did not matter if the sticks were crooked! Once the molded plastic part is off, then you can take out one popsicle at a time.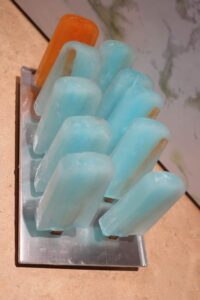 Problem solved!!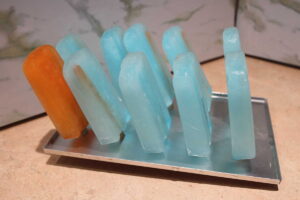 This version was made with yogurt (any flavor), a banana, and frozen berries. I think I may have added a little juice or gatorade, also. My kids do not prefer too much creaminess in their popsicles, so I added something to water down the yogurt a bit.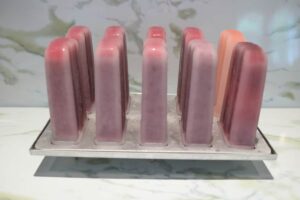 Aren't they pretty?!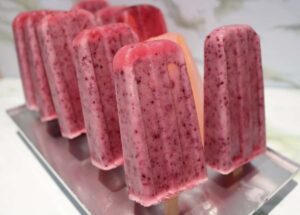 I want to try a Mocha recipe soon so when I do I will update this post again. (They will be for me; I doubt the kids will like them.)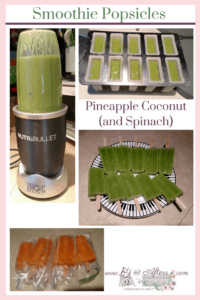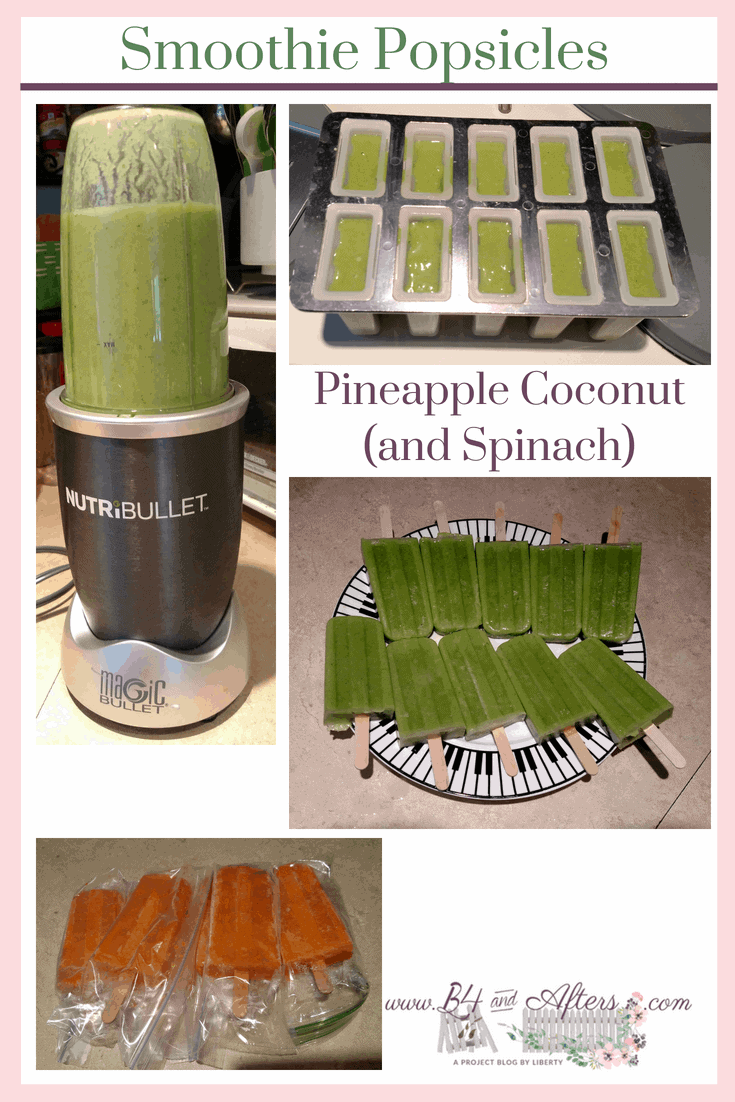 SaveSave
SaveSave
SaveSave
Pineapple Coconut Smoothie Popsicles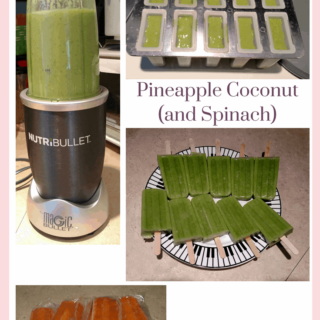 This smoothie recipe is so good even kids will like it. Put them in popsicle molds for a healthy summer treat.
Ingredients
1

banana

1

cup

crushed pineapple

from a can

1

cup

coconut water

1

packed cup fresh spinach

1

tsp.

honey

¼

cup

yogurt

Juice of ½ a lemon

or 2 tsp lemon juice (optional)

½

tsp

ginger

optional
Instructions
Put all ingredients in a NutriBullet or blender.

Blend well.

Pour into popsicles molds.

Freeze until frozen (several hours).

Eat and Enjoy!