See this Cute Patriotic Cloth Book
*This post may contain affiliate links to websites such as Amazon. By purchasing anything from these links, I may receive a small commission at no extra cost to you. More information is available on my Disclosure page. I appreciate your support!
Today I want to share with you a patriotic cloth book that I made for my firstborn daughter around 11 years ago! You can imagine that with my name being Liberty, that I have all sorts of cool patriotic decor. When I came across this fabric, I just had to make a cloth book for my daughter!

The fabric was discounted because it was the last of the bolt. The fabric had also been stitched together in an odd fashion, as you can see near the bottom of the cover, below.
Have you ever made a cloth book like this? I enjoy specialty fabrics for projects like this one. I especially would like to find fabric printed for pillow dolls, but can't find any. Do let me know in the comments if you are aware of any!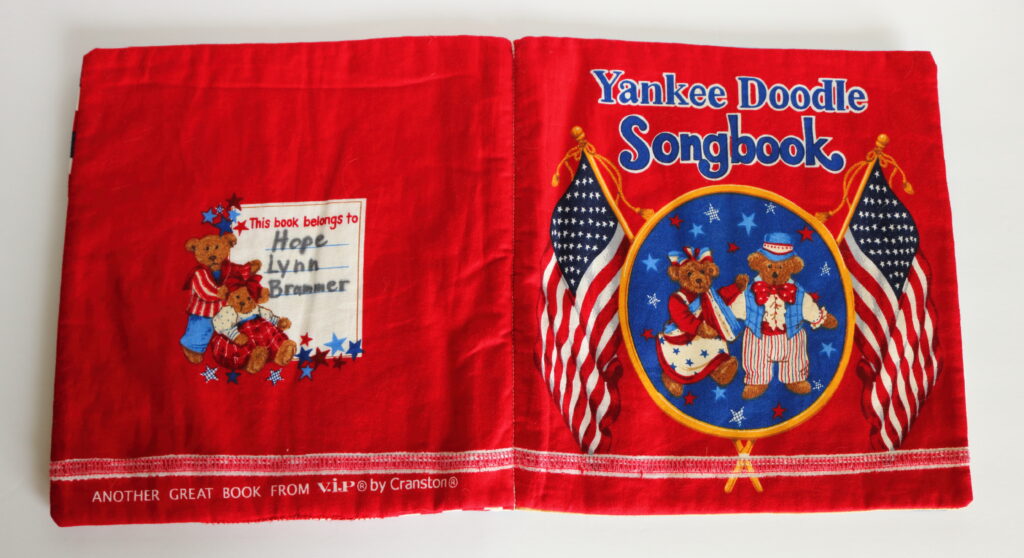 The book was fairly simple to make. Add quilt batting between the pieces, sew right sides together, then turn it right side out like a pillow. Stitch the fabric book pages together at the bottoms, like you would sew a pillow closed. Then sew down the middle to connect the pages for the book.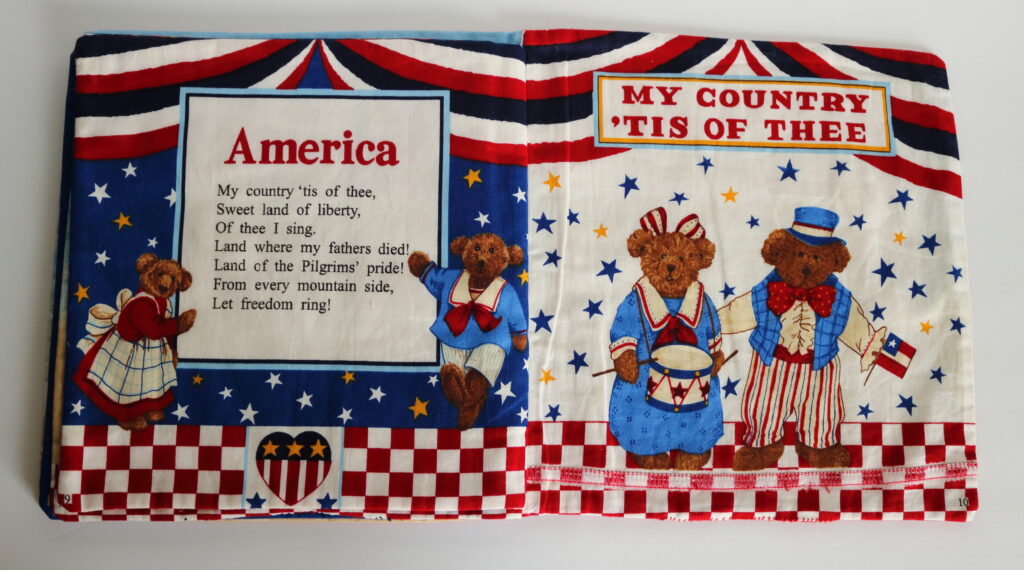 Since I am also a piano teacher, I love that this particular Patriotic book is a collection of American patriotic songs. Some of them even have my name in them, like the one above– "Sweet land of Liberty." : )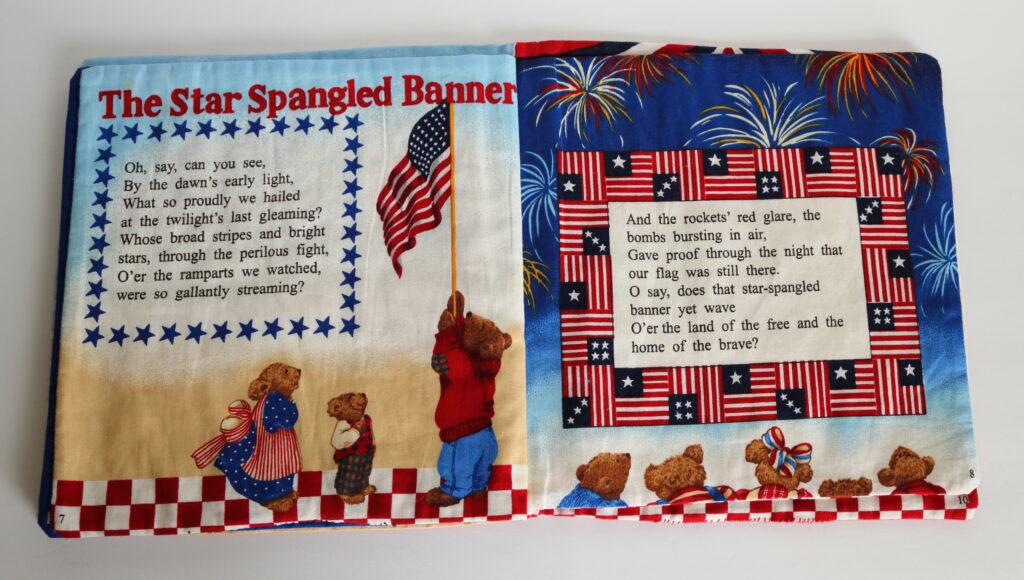 Now that my children have both outgrown the book, I will keep it for my patriotic decor; and also to entertain my grandchildren one day!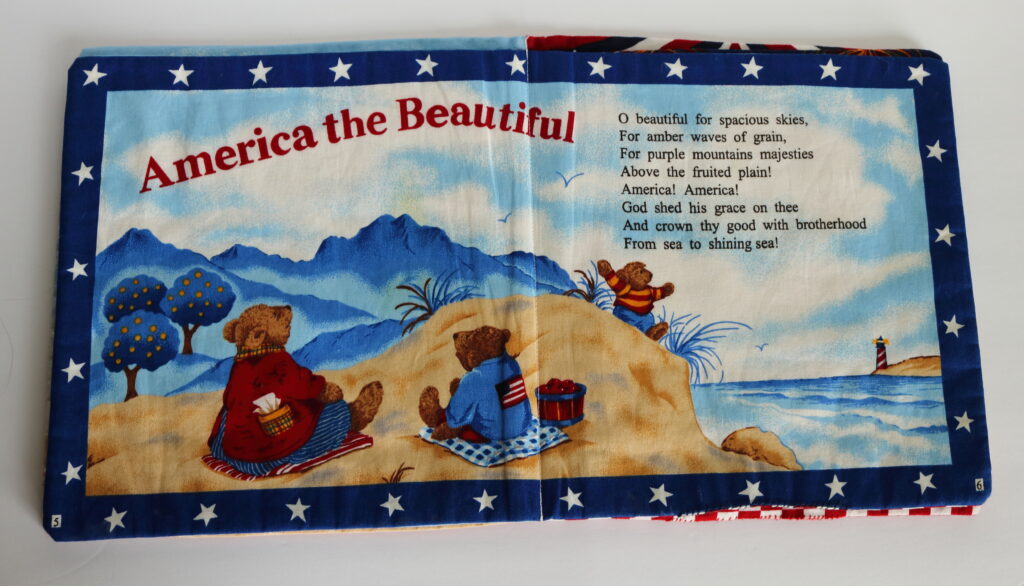 Would you like to know the fabric shop where I found this cute fabric? It was in Amish country in Lancaster, Pennsylvania! I don't remember the exact shop.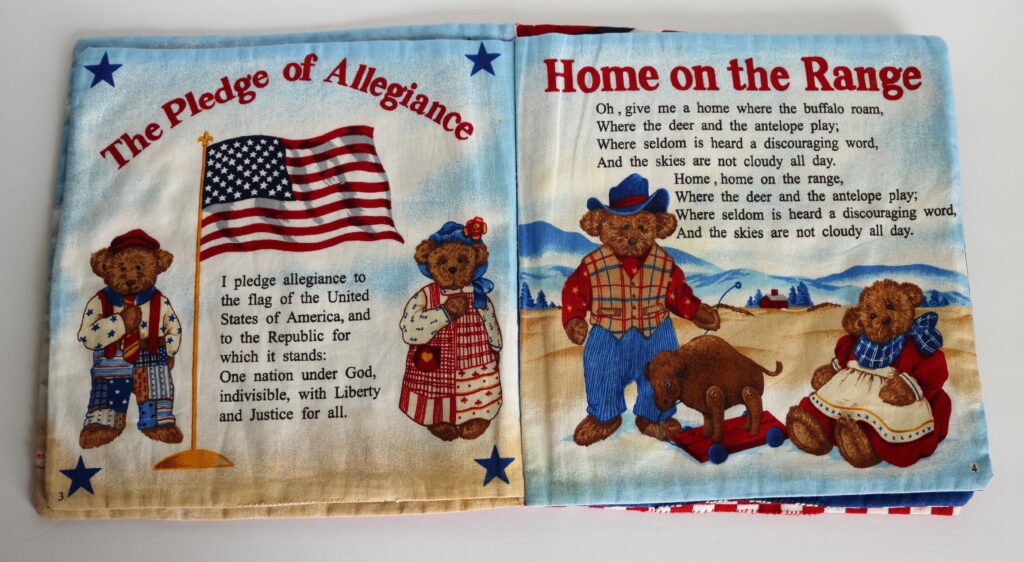 I made one other fabric book from the same place. It was an alphabet book, but I like this one much better.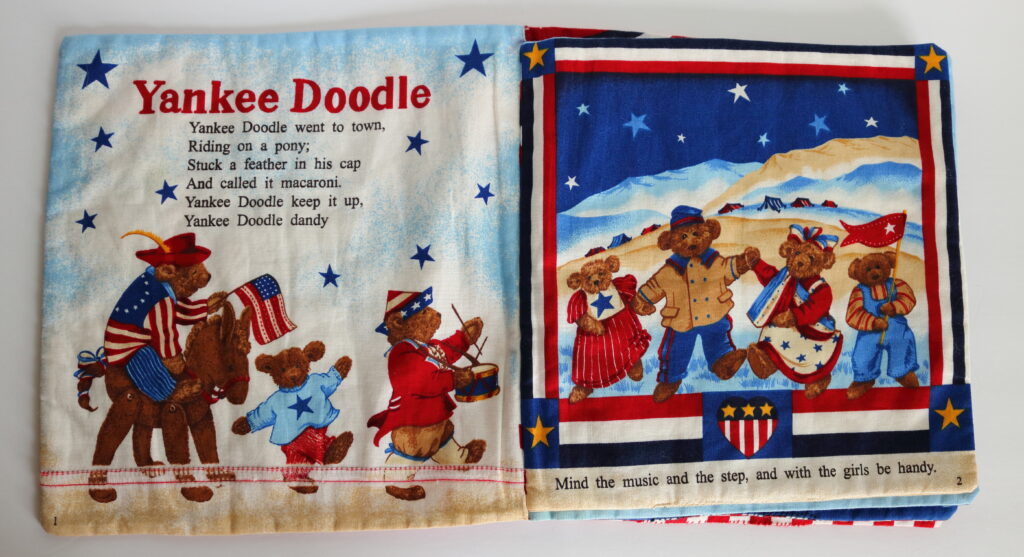 You don't need to use regular things from the store for your decor. In fact, I guess us crafters hardly ever use regular things, do we?! Keep and use things like this that are special to you or to your loved ones.